You can view what your clients have Favorited by opening the applicable Collection within your Client Gallery Dashboard, and clicking on the Favorite Activity section of the Activities tab. Here you will see all of the Favorite Lists that have been created for the Collection, organized by email address.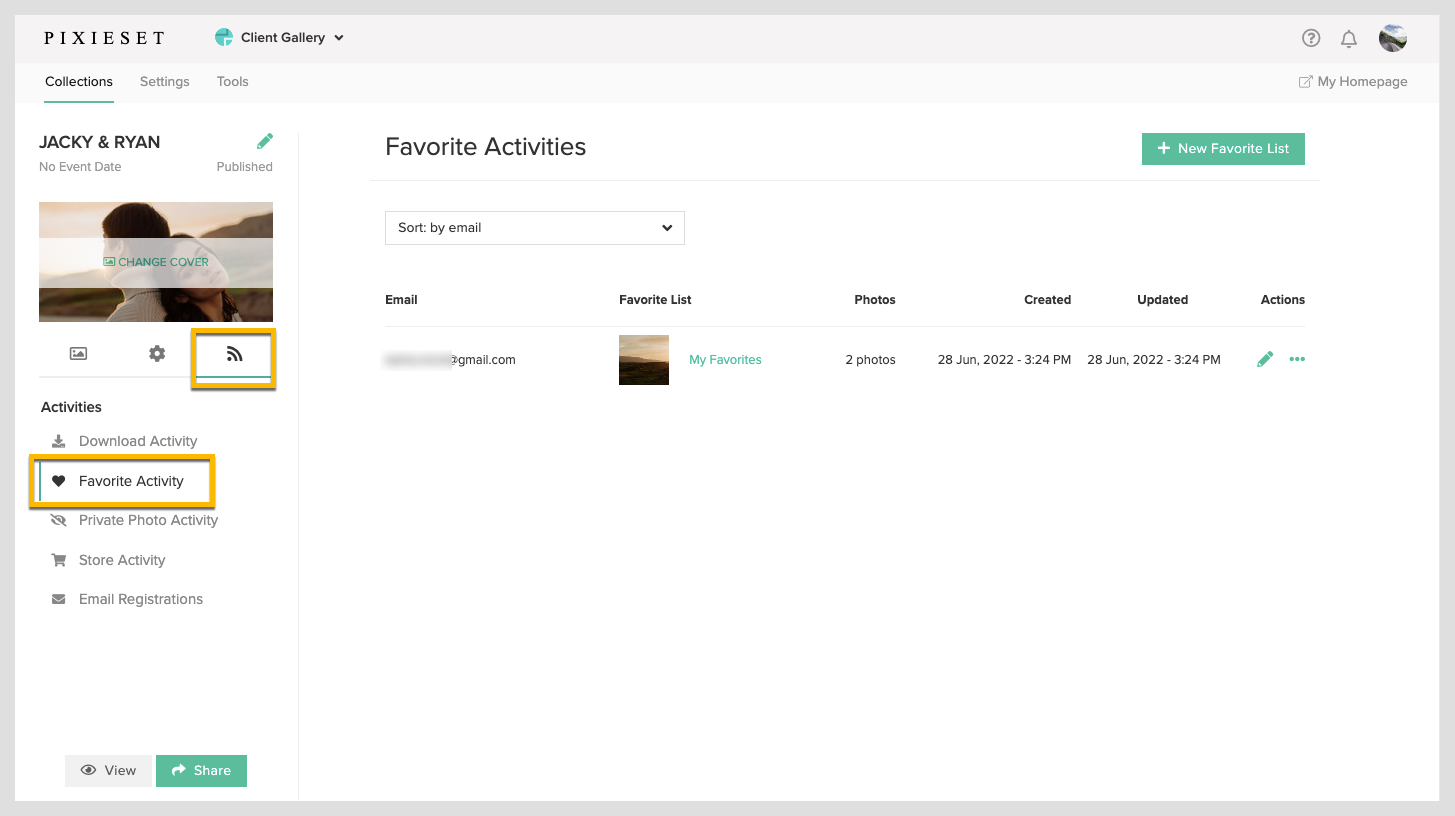 From here you will be able to see what your clients have Favorited, and you will have the option to export the filenames (to a .csv file, or a Lightroom-friendly copy list), as well as Download, Send directly to your client as a Download, or Copy the images as needed.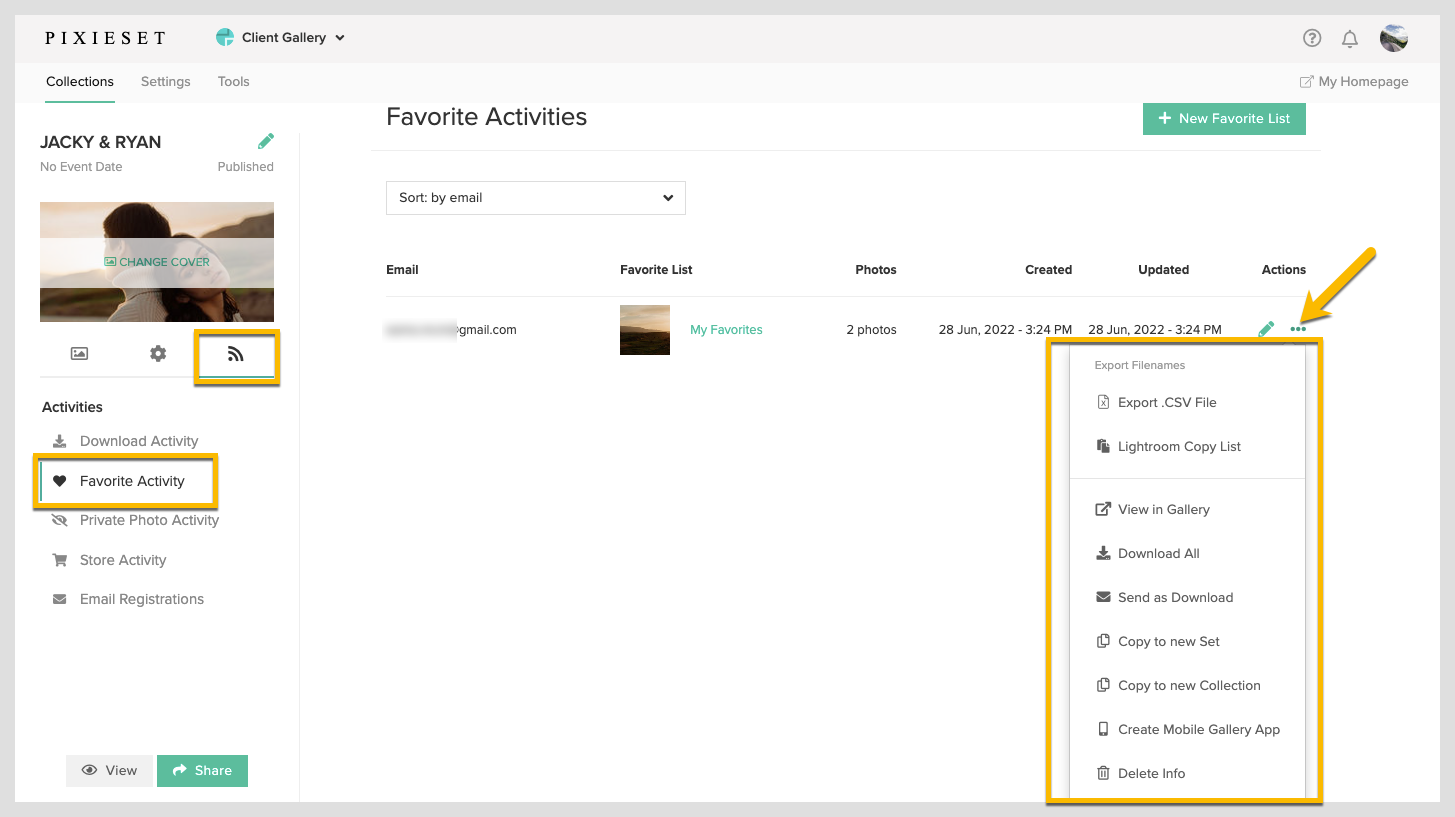 By clicking on the Name of the Favorite List, you can also see the specific images and review any Notes your client may have added directly from your Dashboard. You have the option to Download the individual images to your computer, or delete images from the List if necessary.