The Price Sheet attached to a Collection will determine the Products available for purchase, and the pricing your clients will see. You can update the Price Sheet set for each Collection by first opening the applicable Collection in your Client Gallery Dashboard, and then clicking on the Store section of the Collection Settings tab. You'll then be able to select your preferred Price Sheet!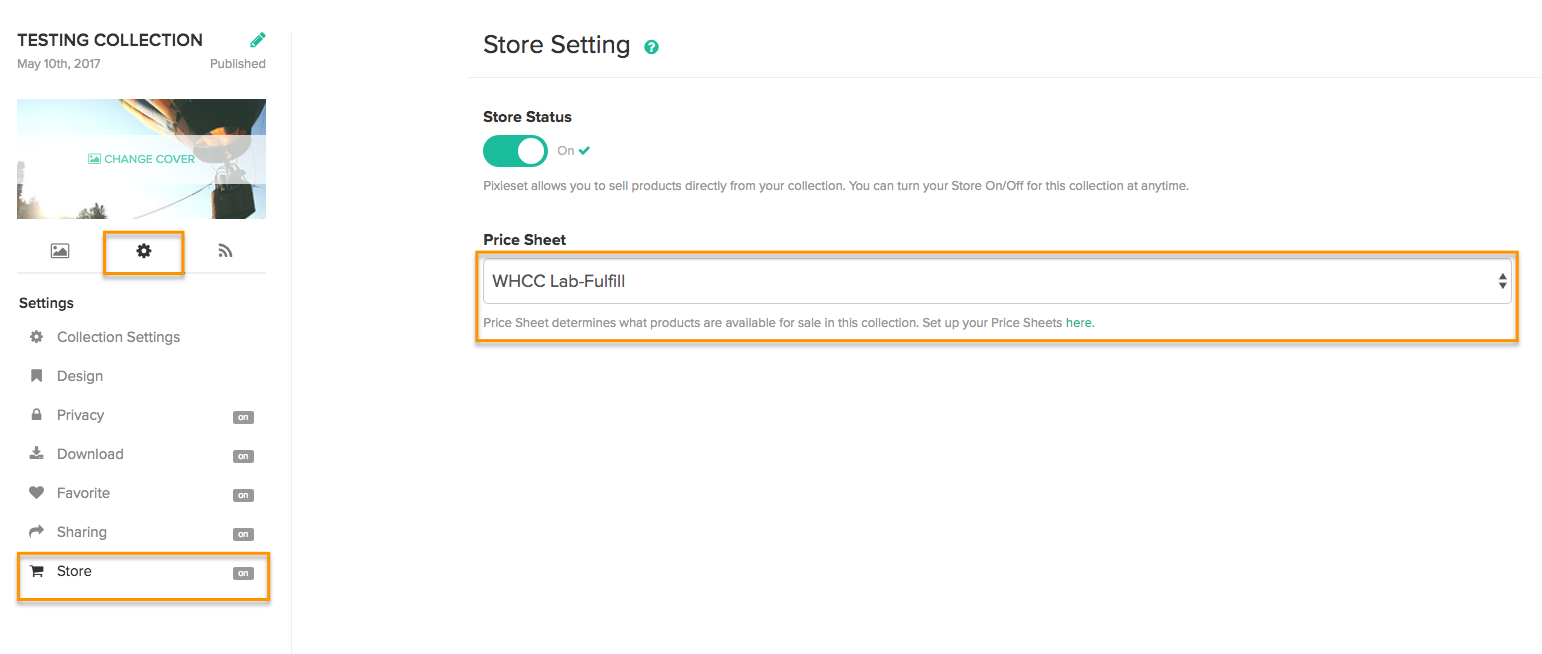 Any changes to this setting will take place immediately. 
If you want to use the same Price Sheet for all of your Collections, you can easily make this change to your Store by going to Store Dashboard > Products and using the Edit/pencil icon beside the Price Sheet you want to use. Once you have the Price Sheet edit window open, simply select the checkbox beside Apply to all existing Collections. If the Price Sheet you are working with is not already your Default Price Sheet, you can also select Set this price sheet as default.