You can Download the images in your client's Favorite List at any time, or send these images directly to a specific email address. You might find this feature useful for sending the images to a client after you have approved their selections.

These options can be found in the Favorite Activities section of the Activities Tab, next to each Favorite List: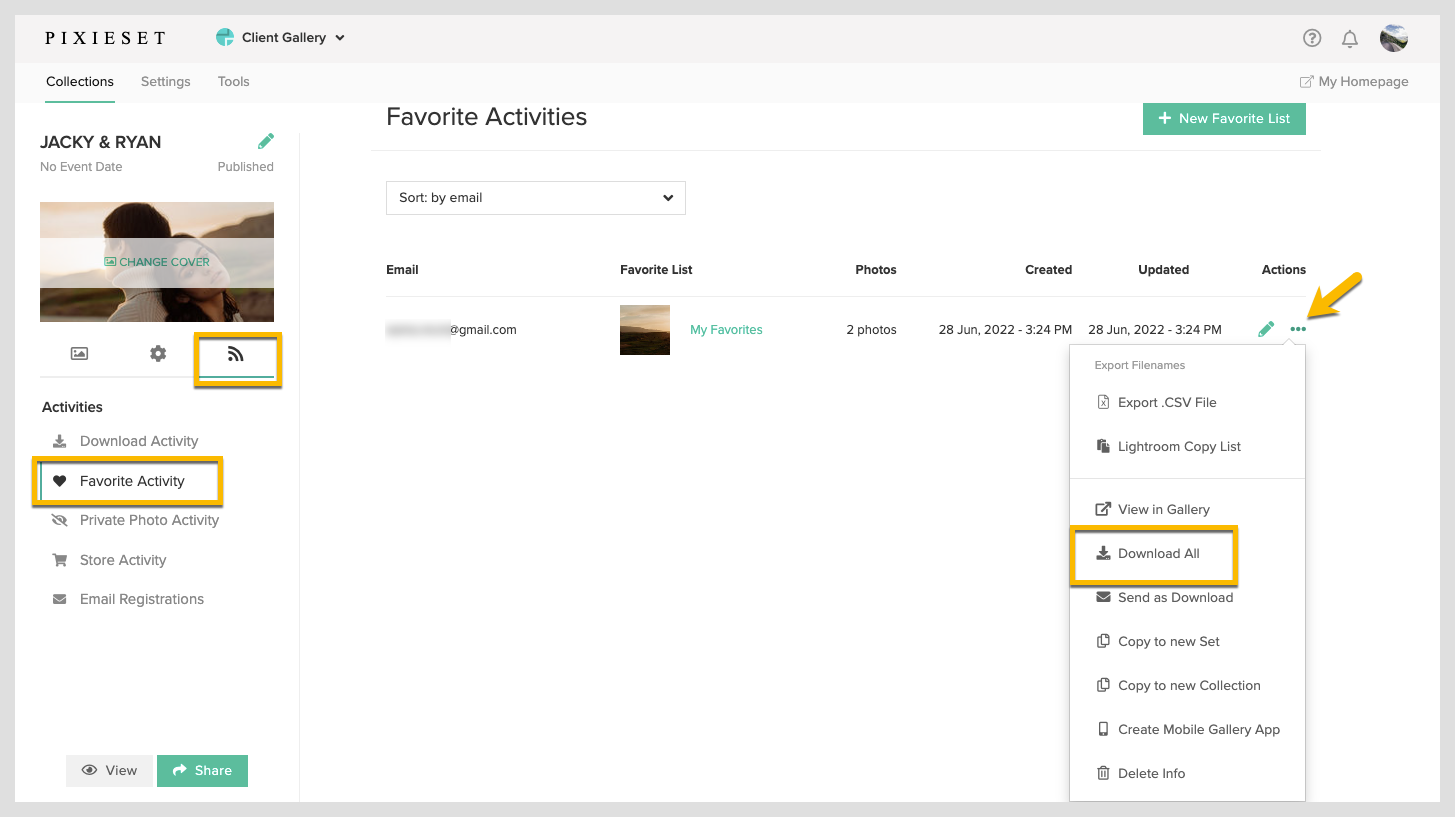 If you use Lightroom and are looking to download the images for further editing, you can also export the filenames to a Lightroom Copy List. This will allow you to locate these images in Lightroom directly, and edit/export from there.

You can also copy these favorited images to a new Photo Set or a new Collection in your account.