You can easily review or check the Email Invite History for the Collection Email Invites that you've sent to your clients.

To do this, first open the Collection in your Client Gallery Dashboard, and select the Share button at the bottom of the page. From here, you will be able to access the Email Invite History button, which will show you the list of recipients, the status of each email, and the date each email was sent.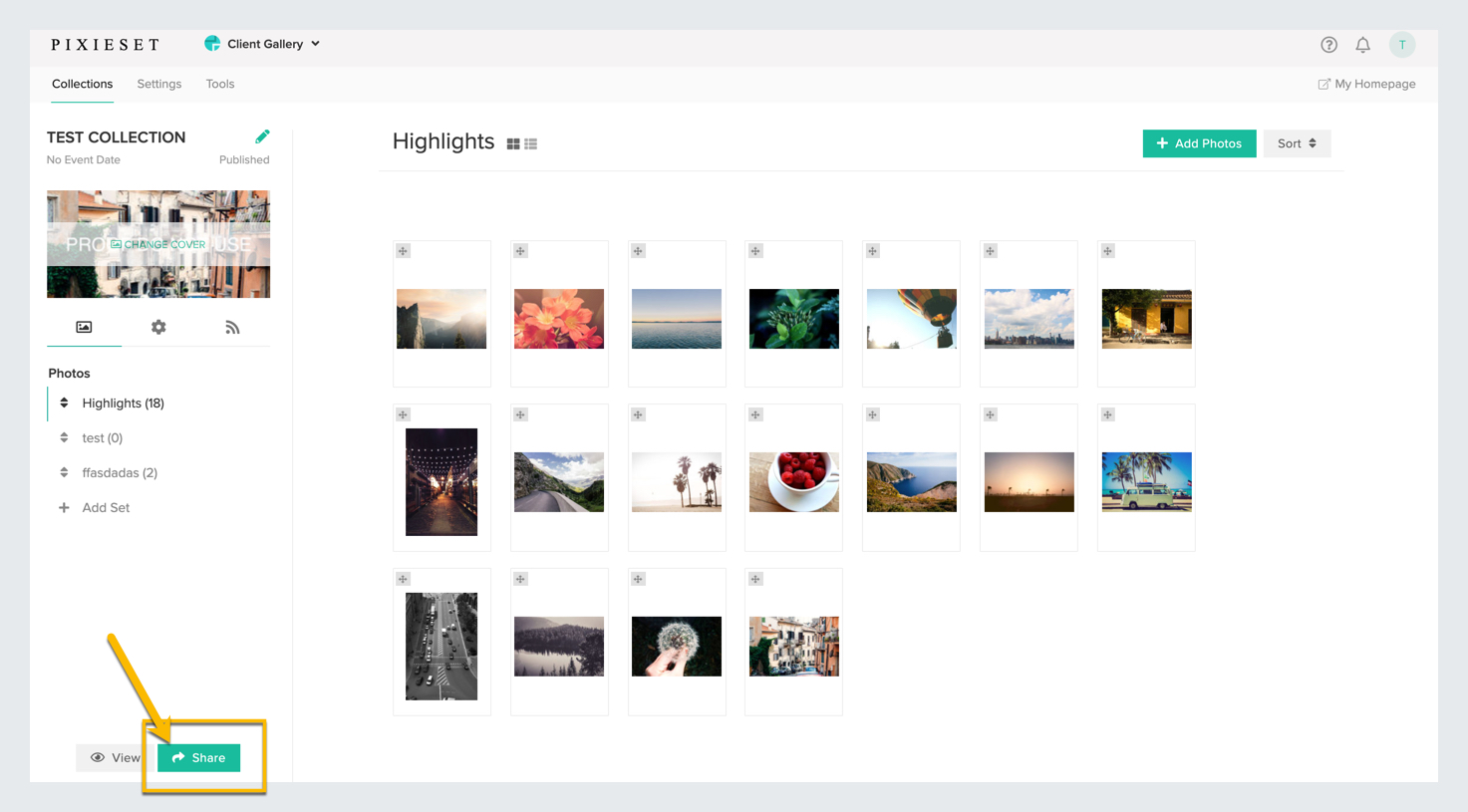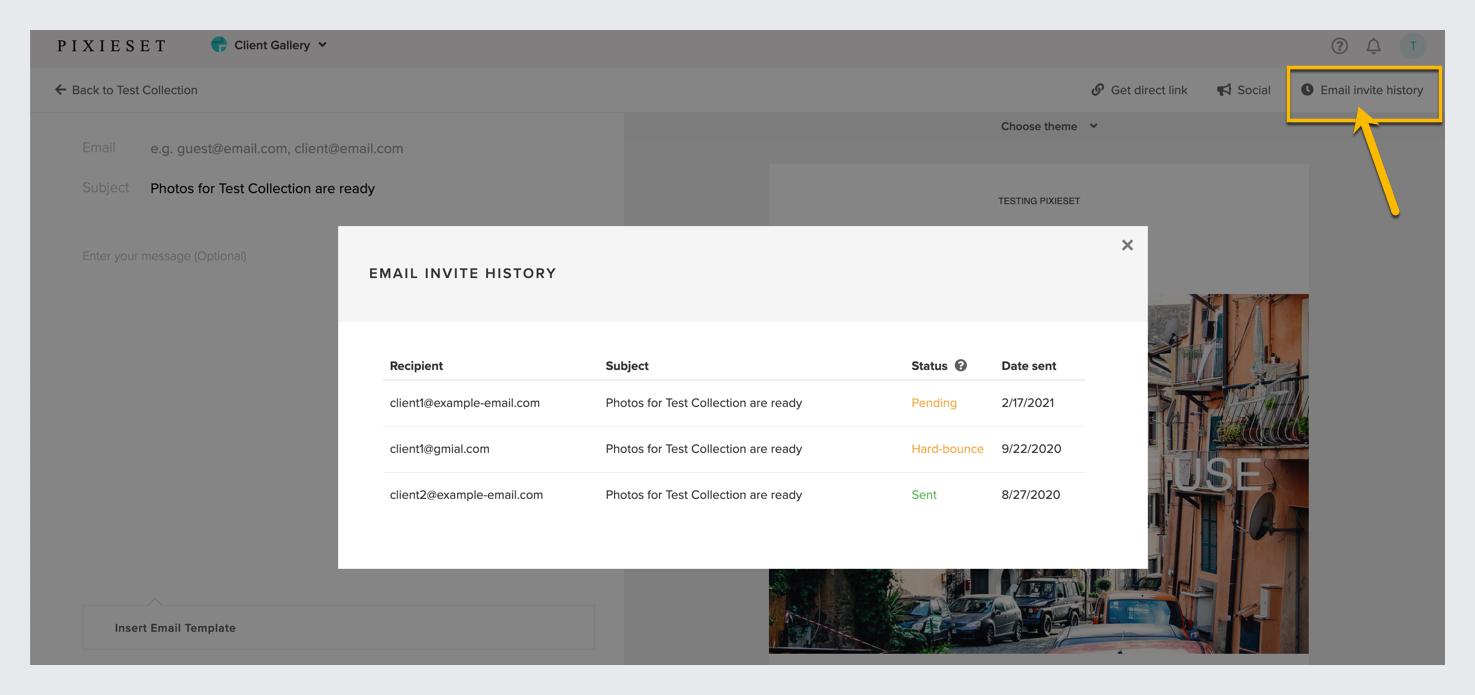 There are a few different Email Statuses you may see in your History:
1. Pending: The email is in the queue waiting to be Sent.
2. Sent: Your email has been successfully sent from our server and delivered to your client's email server.
3. Soft-bounce: Typically, this means that there is a temporary delivery issue to an email address. Although there are a number of reasons that a soft bounce might occur, the most common reasons are:
Recipient email server is down
Mailbox is full
Message is too large
4. Rejected or Hard Bounce: Typically, this indicates that there is a permanent issue and the email is undeliverable. Although there are a number of reasons that a hard bounce might occur, the most common reasons are:
Invalid recipient email address
Invalid domain name
Recipient email server has completely blocked email delivery