You can create a new Photo Set or a new Collection using the Favorites List that your clients have created! Simply go to the Collection > Activities tab > Favorite Activity and select the list that you want to copy.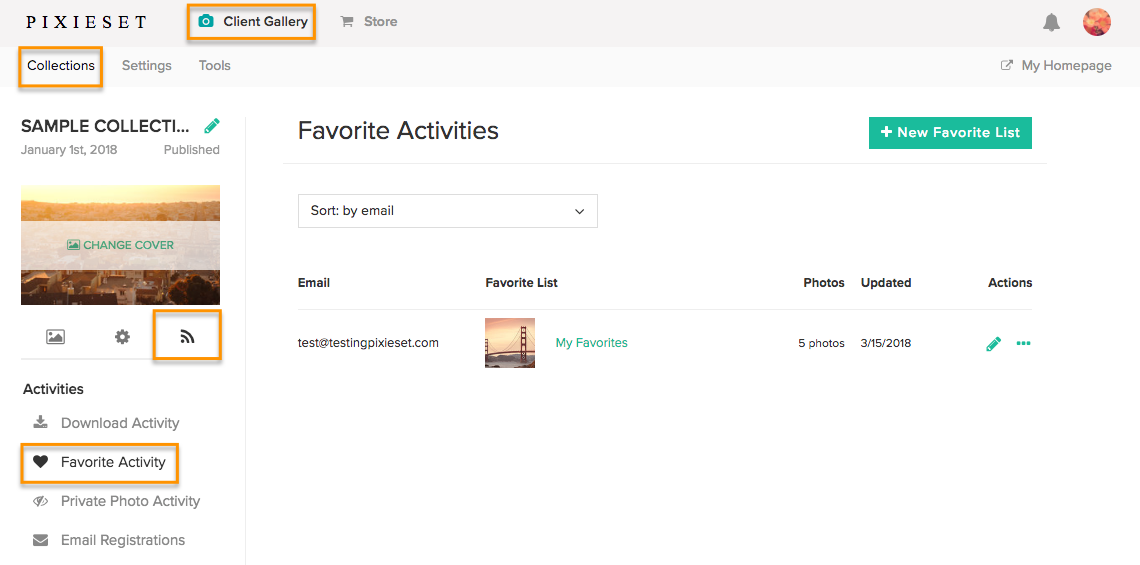 You can then click on the More icon, and you will see the options to Copy the images to a new Set or Collection.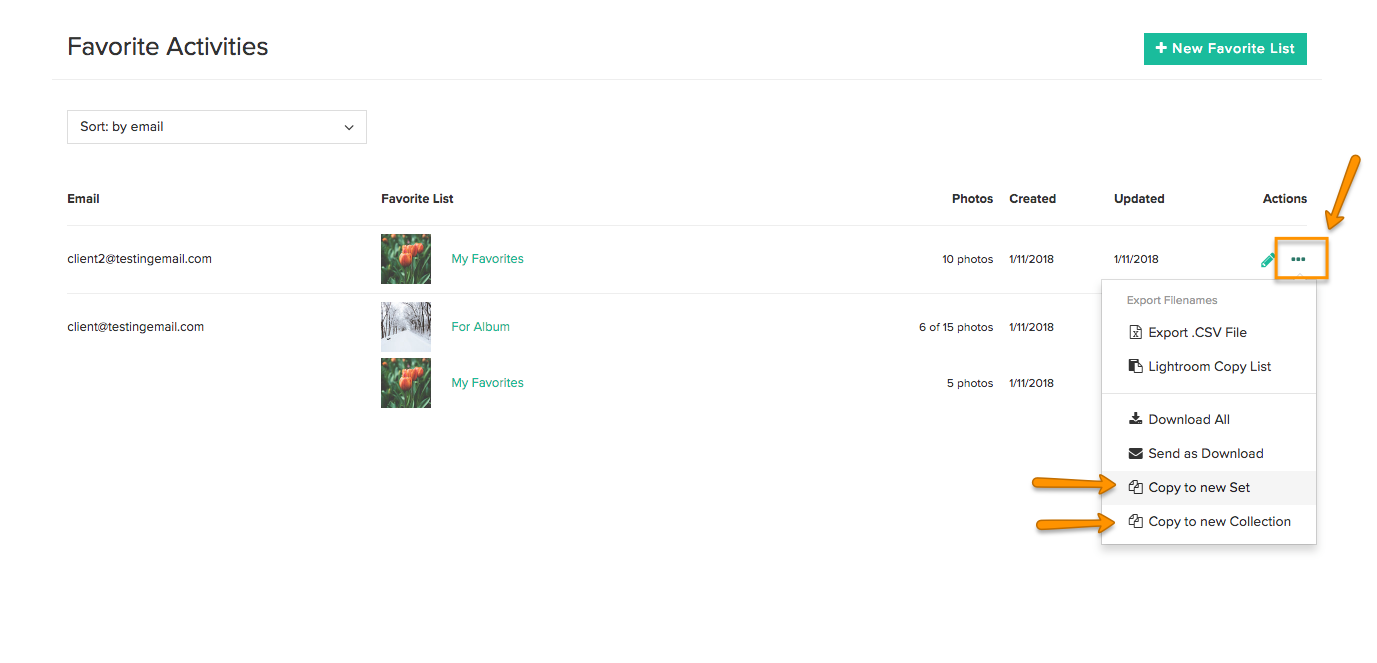 Note: It is important to wait for the images to finish processing in the new Set or new Collection before making any changes or deleting the original files from Pixieset. If you delete the List or the original Collection before the images have finished processing, they cannot be recovered.