You can edit or remove the Watermarks you have created in Pixieset at any time! Simply go to the Client Gallery Dashboard > Settings > Watermark, and click on Edit (pencil icon) or Delete (trash bin icon) under the applicable Watermark.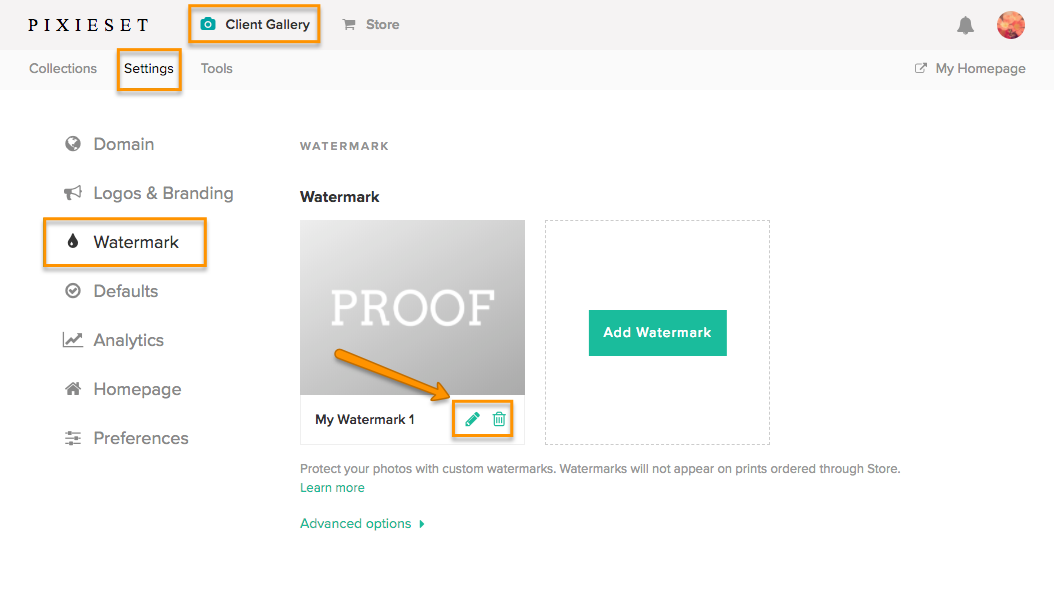 Please note that any changes made here will only be applied to photos uploaded using this Watermark moving forward. If you would like the new Watermark or the edited Watermark to be applied to existing photos in a Gallery, you can do this on a Collection-by-Collection basis in the Photo Management panel.


Edit or Remove the Watermark for Existing Images in a Collection:
If you want to edit or remove the Watermark for existing images in a Collection, this can be done in a few simple steps!
1. Go to the Collection > Photos Tab and select one or more images that you'd like to make this change to. You can then select the Watermark option from the More drop down menu.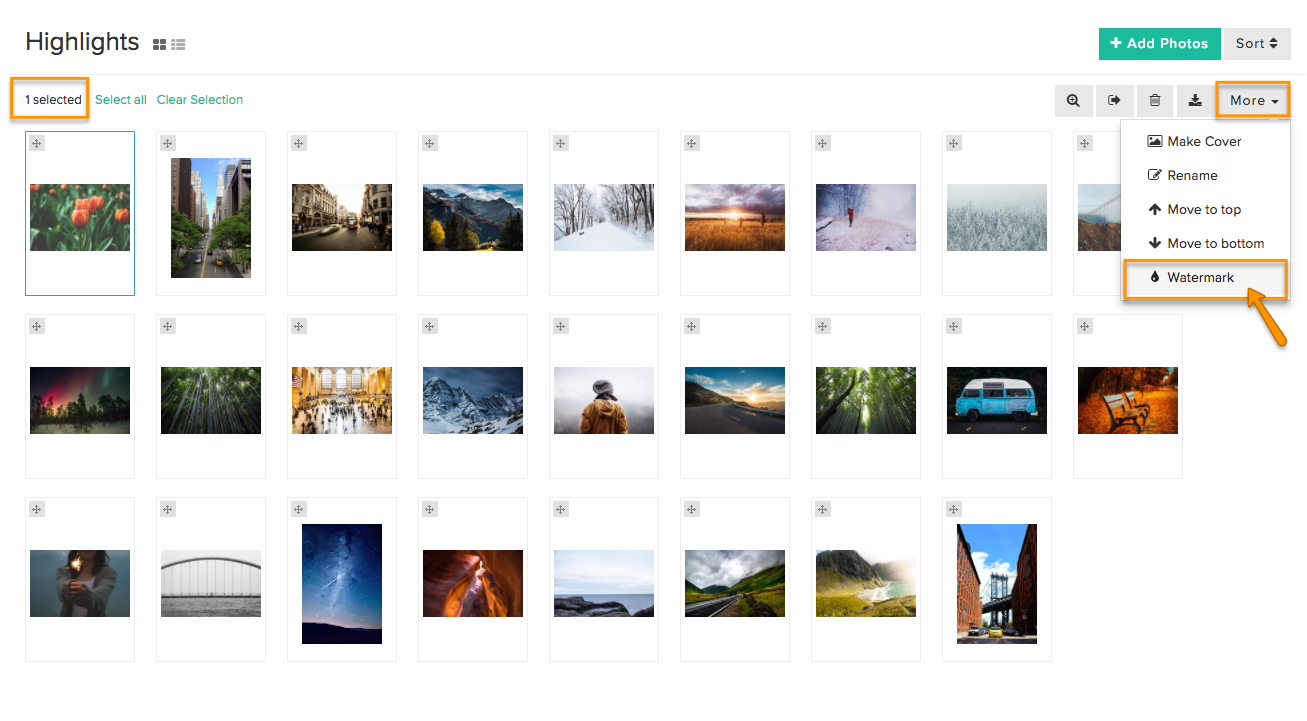 2. Select the new or edited Watermark from the drop-down menu (or select No Watermark to remove a Watermark) that you'd like to apply to these photos.
You can also choose to Apply this change to all photos in this Collection. This will include all photos in each of the Sets in the Collection.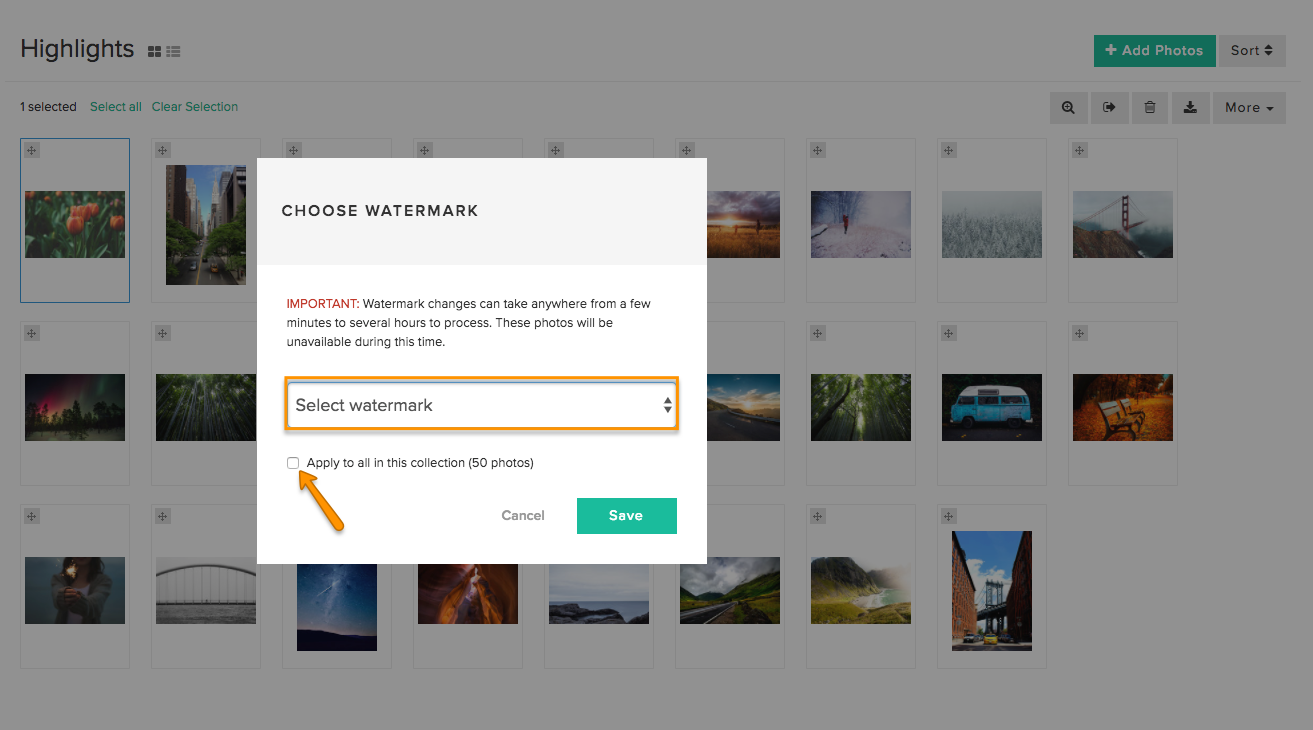 Note: It will take a short time for these photos to be reprocessed with the new Watermark (or to remove the Watermark), these photos will be unavailable to view in the gallery during this time.
If you also changed your Watermark Advanced Options to update the Apply Watermark to Web Size Downloads Setting, you will need to re-process any images that were uploaded before you made this change in order for the Watermark to either be applied, or removed, to the Web-Size versions of your images.