The following steps are for users who have completed the Get Started guide for setting up your Store.
______________________________________________________________________________
Step 1 - Global Store Status
Go to the Store Dashboard and click on Settings to turn your Store ON at an account wide level.

Note: Collections created before your Global Store Status is turned ON will have Store OFF by default. You can enable the Store for these Collections by going to the Store section of the Collection Settings tab for any applicable Collections. See Step 2!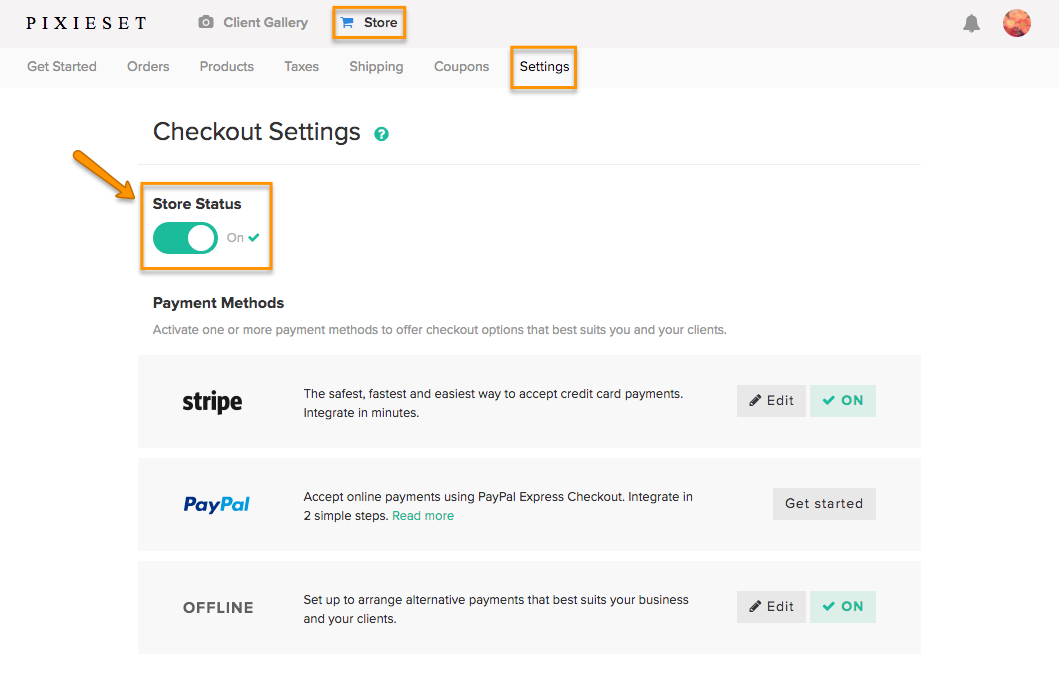 Important Note: After changing the Global Store Status, you still need to complete Step 2 to enable your Store at the Collection level!
Step 2 - Collection Store Status
In your Client Gallery Dashboard, open the Collection that needs to have the Store enabled. Then, go to Collection Settings > Store and change the Store Status to ON.