If you are based in the 
United States
, the sales tax you need to collect will depend on the state, county, and district level tax rules. To help you handle the potential complications, we have partnered with 
TaxJar
 to offer the option of automatically calculating taxes based on your business address, and the client shipping address entered at the time of purchase. 
By entering your business location, or locations where you have business nexus, your Store Orders will automatically be charged the correct amount of sales tax based on the tax requirements for your location (including the rules for taxes on Digital Downloads and Shipping), and your client's shipping address. 
Note
: This option is available for US only
.
To set up Automatic Sales Tax, go to Store Dashboard > Taxes, and click on Get Started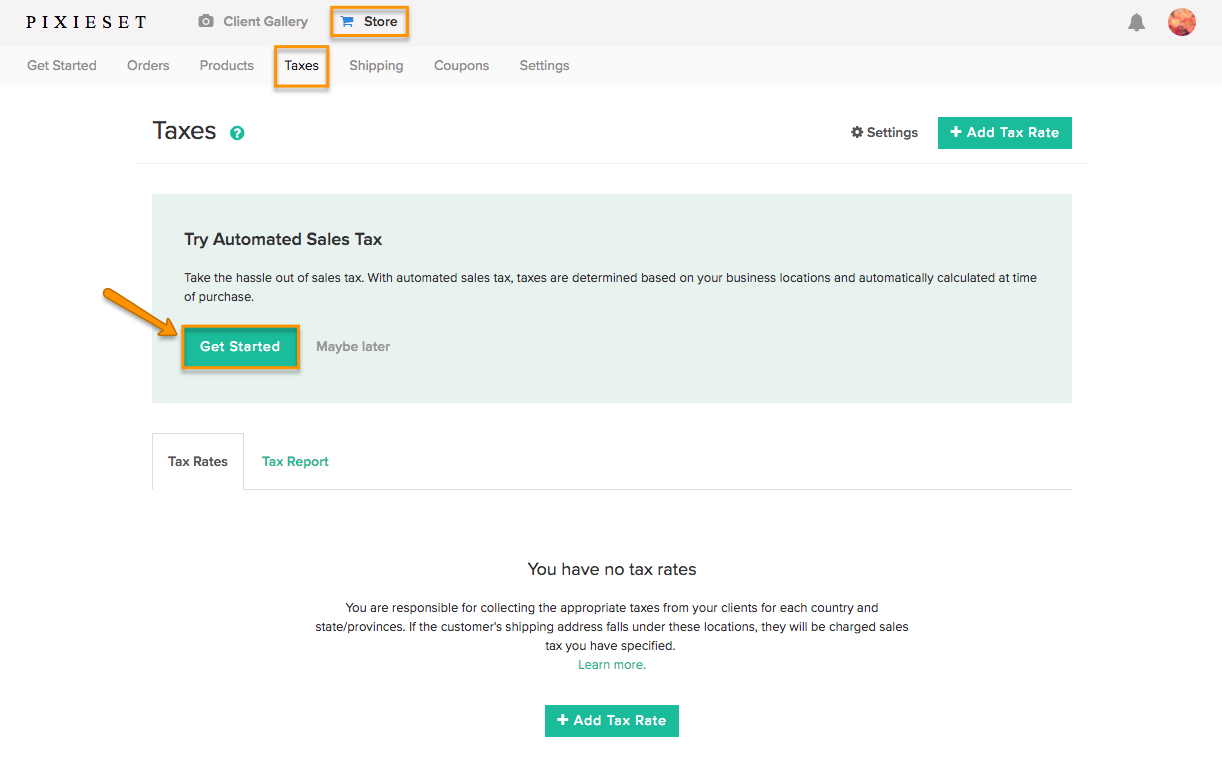 Enter the State and Zip Code for your primary Business Location.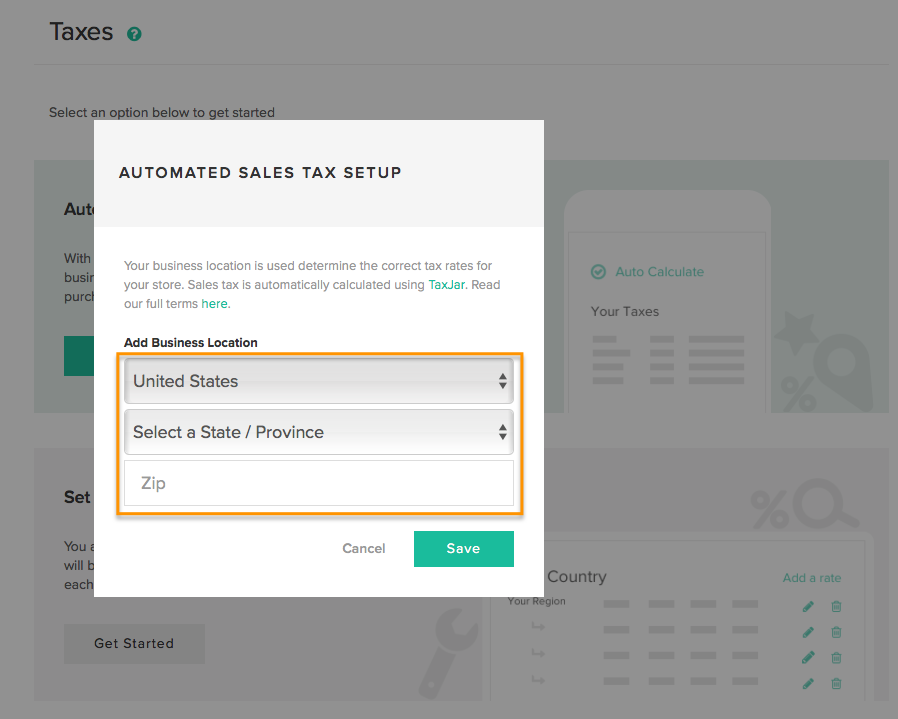 If you have more than one Business Location, you can add each location using +Add business location.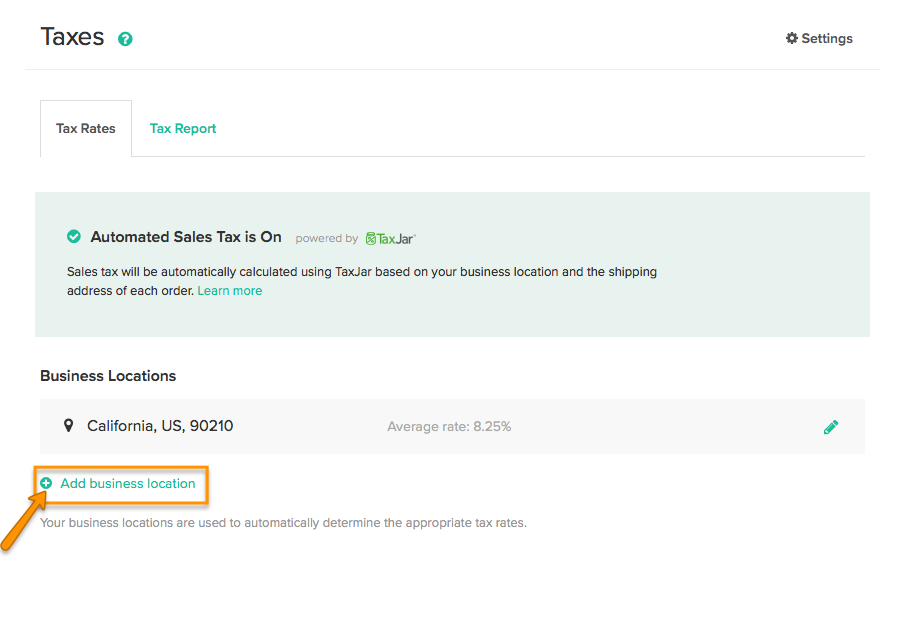 That's it! Your Pixieset Store is now set up to automatically collect Sales Tax based on your location, and tax will be calculated automatically at checkout for your client's Shipping Address.
You can see the breakdown of the Sales Tax calculated on your client's Order through your Store Dashboard by going to Store > Orders, clicking View next to the Order in question, and then clicking Tax.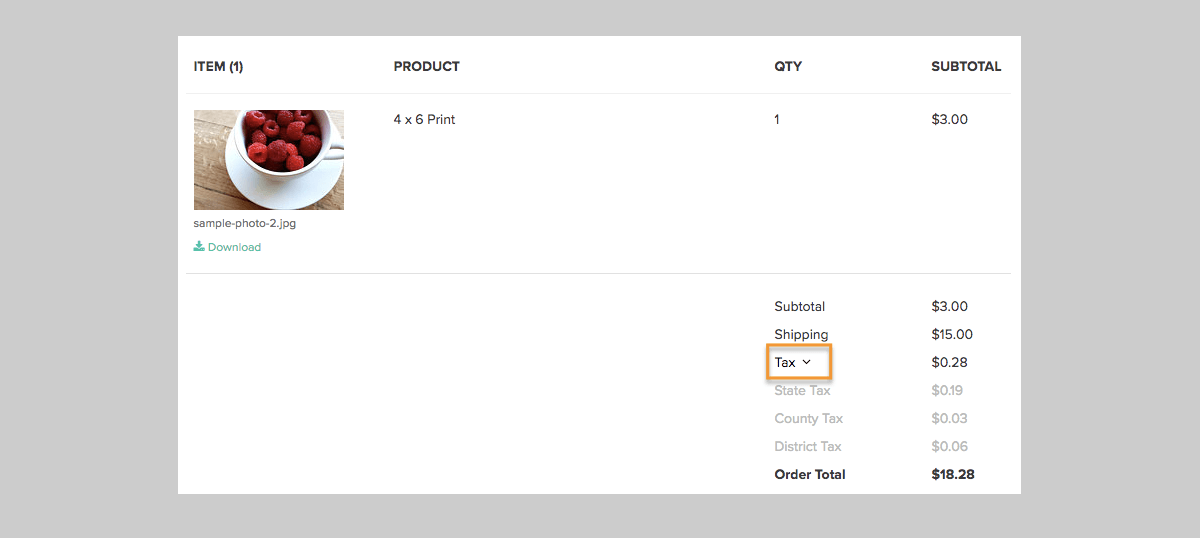 When it's time to report your taxes, you'll find a full report of what you've collected under Tax Report.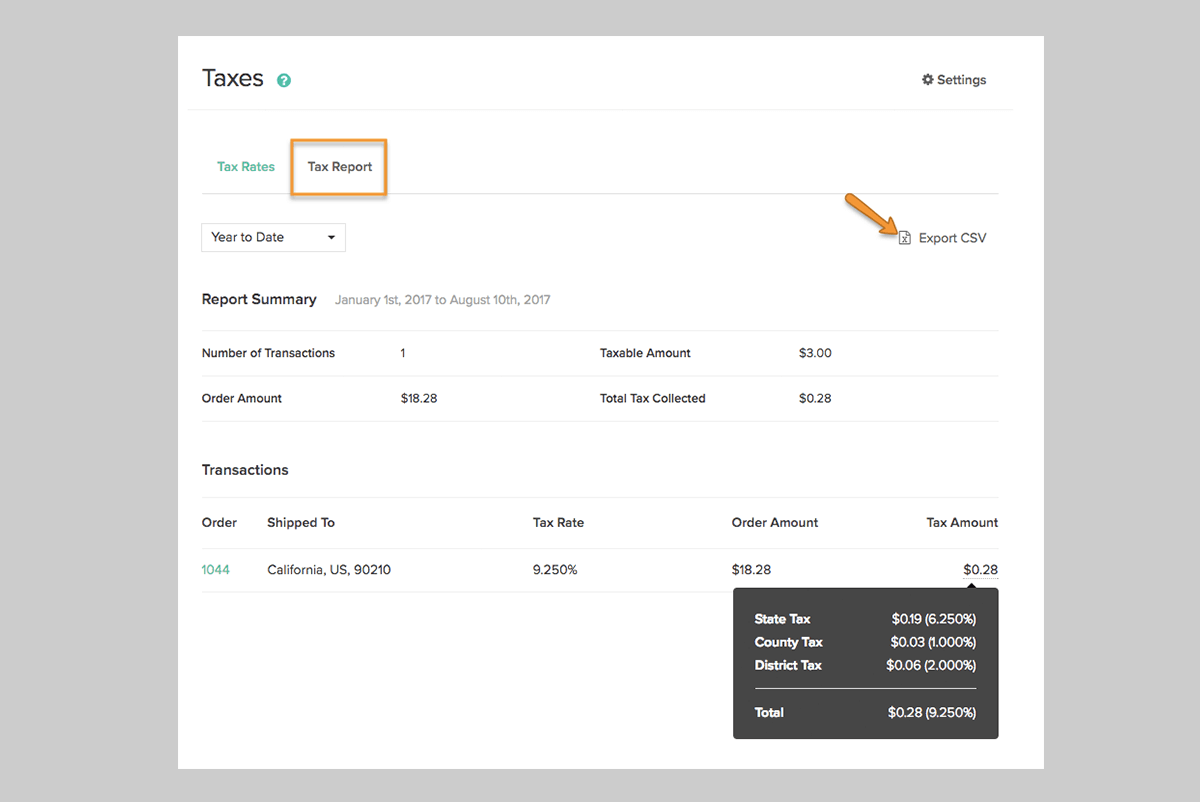 Can I switch back to collecting Sales Tax manually?
Absolutely! You are able to control the Taxes for your Store and make changes at any time. Go to Store > Taxes > Settings and select Manual to change your Tax Settings. Any previous Tax Rates you had set up will be available. If you hadn't set anything previously, you can add the new Tax rate you would like to charge.
Select Manual instead of Automatic, and confirm your change to proceed.