Pixieset offers you the ability to turn on/off color correction when using Lab Fulfillment. Unless you have calibrated and profiled your monitor for the chosen Lab, we highly recommend enabling color correction.
When the Color Correct option is enabled on your Lab Fulfillment Orders, each image is individually assessed for color and density by the Lab's qualified technicians using high-end professional monitors. Using their expert knowledge, they will adjust each image to give the best print result.
To enable Color Correct for any of your Lab Fulfillment Price Sheets, simply go to Store Dashboard > Products, and click the Edit icon (pencil icon) next to the applicable Price Sheet. You will then be shown the Update Price Sheet popup window, where you can enable or disable Color Correct as needed.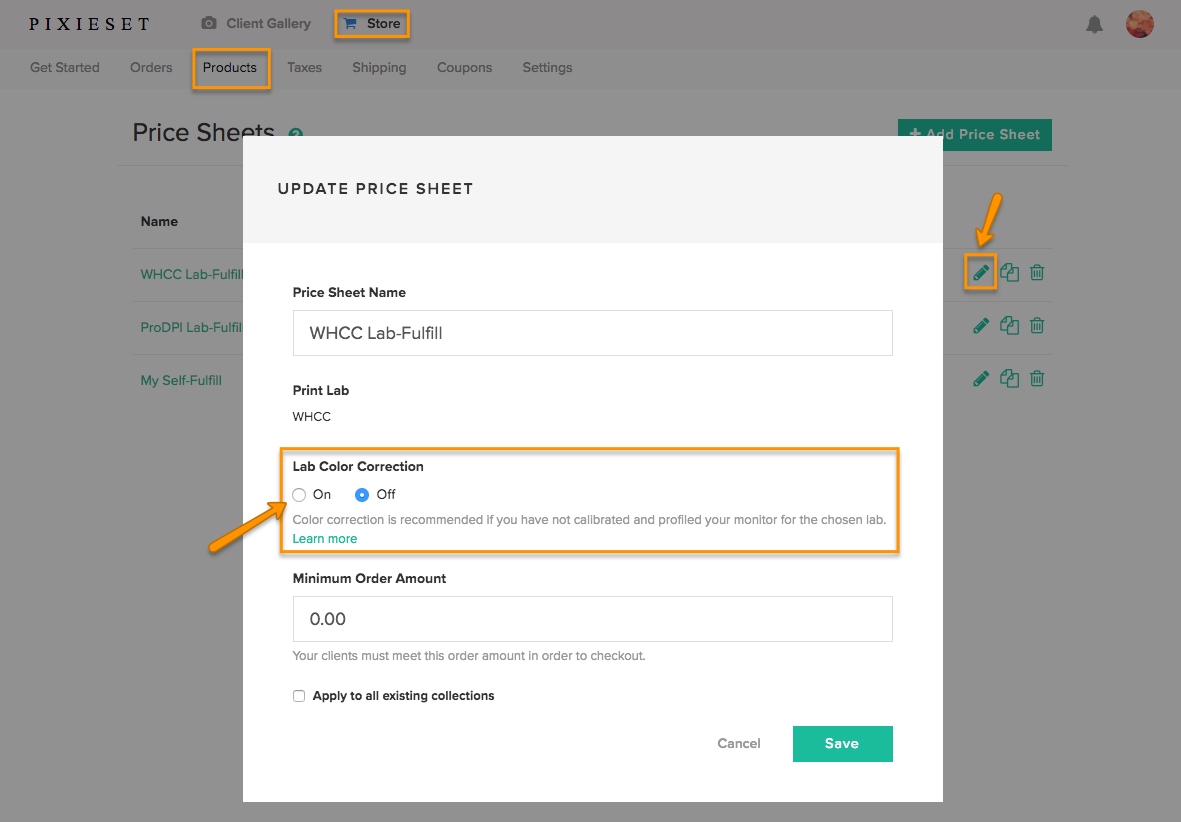 WHCC and ProDPI will correct the entire file and balance for skin tones to match their printers' color profile for an additional $0.75 per Print Product. 

Miller's and Loxley will color correct your image for no additional cost.
Color Correct is not currently offered by Mpix. You can find more information on calibrating your monitor for printing via Mpix here.
Enabling color correction is an extra step that provides excellent and consistent results, and you may find color correction well worth it.