There could be a few different reasons why you are seeing error messages during the upload process: your files may not be in the correct file format, they may be too large, they may contain too many characters in the filenames, or your internet speed could be impacting your uploads.
There are a few things you can try:
Use the Flash Uploader

On the photo upload page, you will find a link at the bottom of the page that says Switch to Flash uploader. This is our secondary uploader, powered by Adobe Flash. Give this a try to see if you are still seeing upload messages.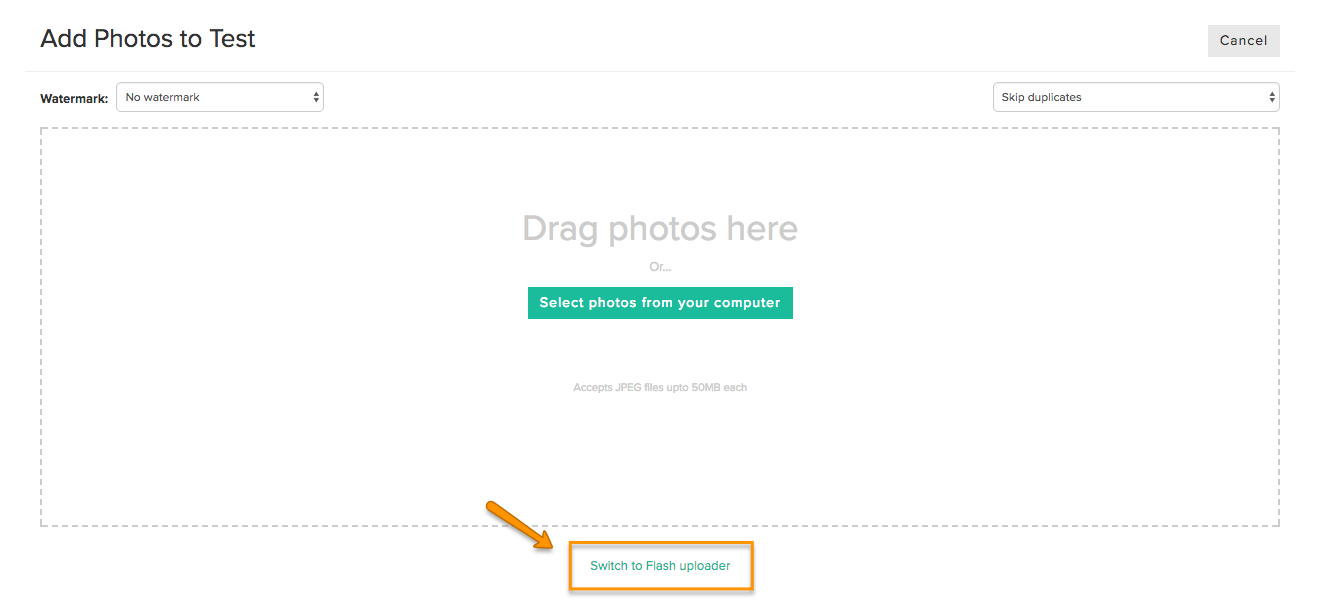 Update Your Browser
We generally recommend using the most updated version of your browser. If you have multiple browsers installed, try using a different browser and test the upload, such as Google Chrome, Safari, Firefox, and Edge.

Still not working?
We try not to repeat ourselves but this mistake is very common - please make sure the photos you are trying to upload are in JPEG, GIF or PNG format, and are less than 100 MB each.

If the files comply with the size and format, and you are still seeing error messages, it could be due to a network issue. There may have been temporary disruptions in the connection; we would suggest trying the upload again and in smaller batches of files. This is usually the case if only some of the images failed to upload.

If you cannot get anything to upload, or all of the images are returning as error, please try uploading with a different browser. We support Chrome, Safari, and Firefox, but there could still be small glitches depending on which browser version and operating system you are using.

If the above did not work, or you just want to speak to someone, please contact support. Be sure to detail your situation and what you have already tried, as this will help us to assist you faster!