With Pixieset Store, you have the option to sell various print sizes for each product. It's important to note that your photos will crop differently depending on the aspect ratio of the photo and the selected product.
On this page:
The a
spect ratio on different print sizes
Aspect ratios are defined by the ratio between the width and the height of the photo. The most common ratio on a DSLR camera is 3:2. Below are examples of various print sizes for a 3:2 photo.

5 x 7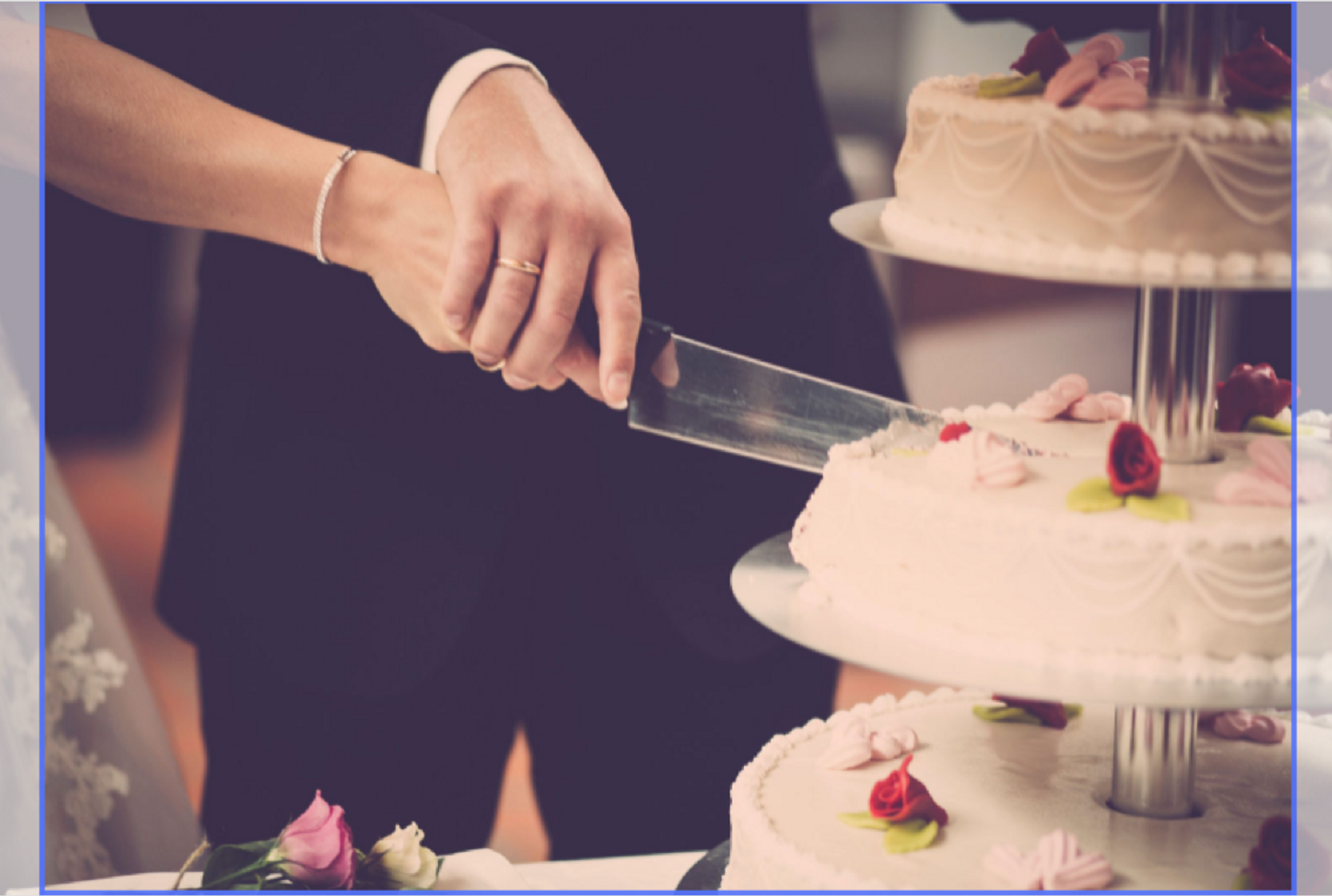 8 x 10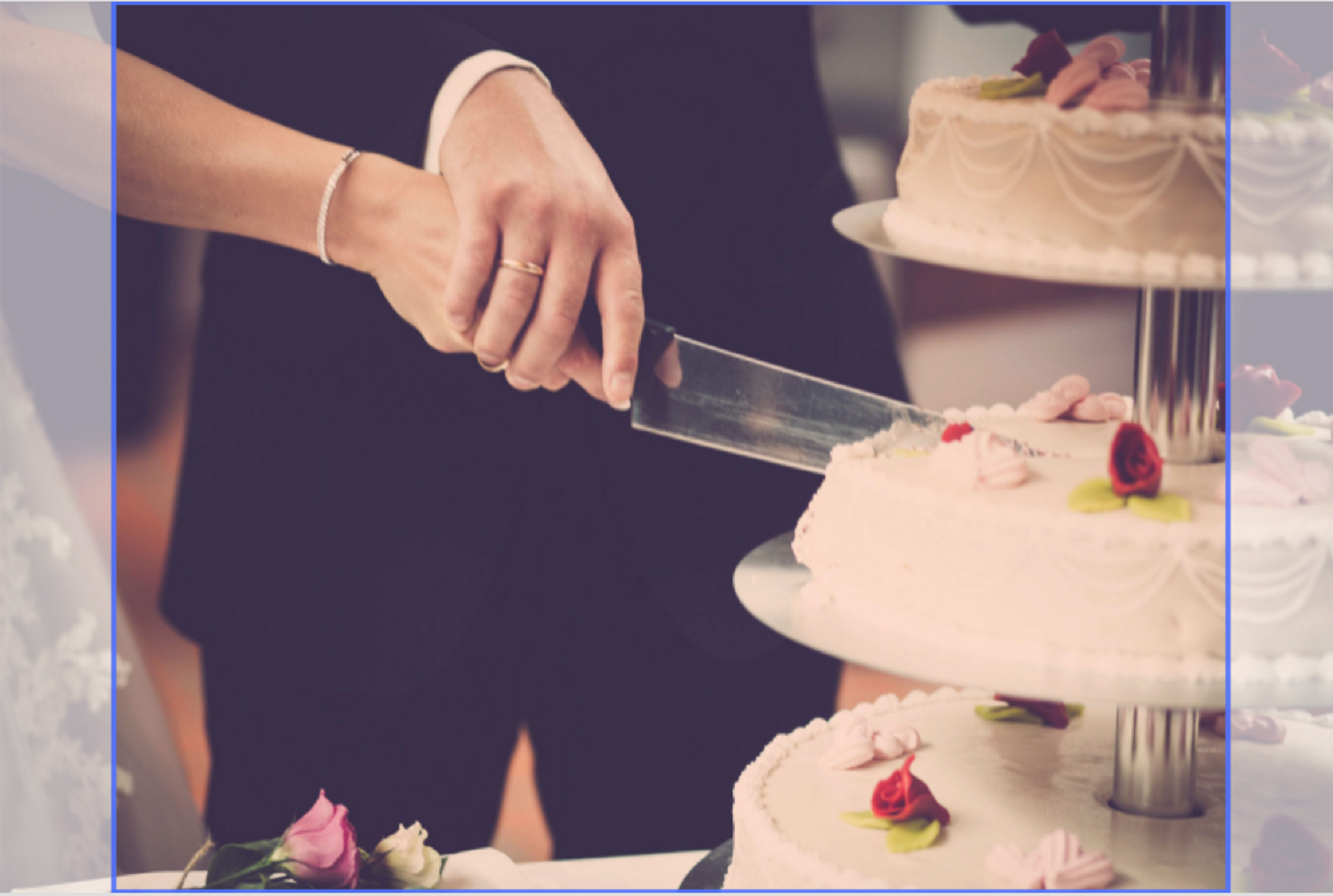 Making c
rop adjustments
Your clients will have the ability to adjust the crop for each photo (if applicable) when adding automatic fulfillment print products to their cart.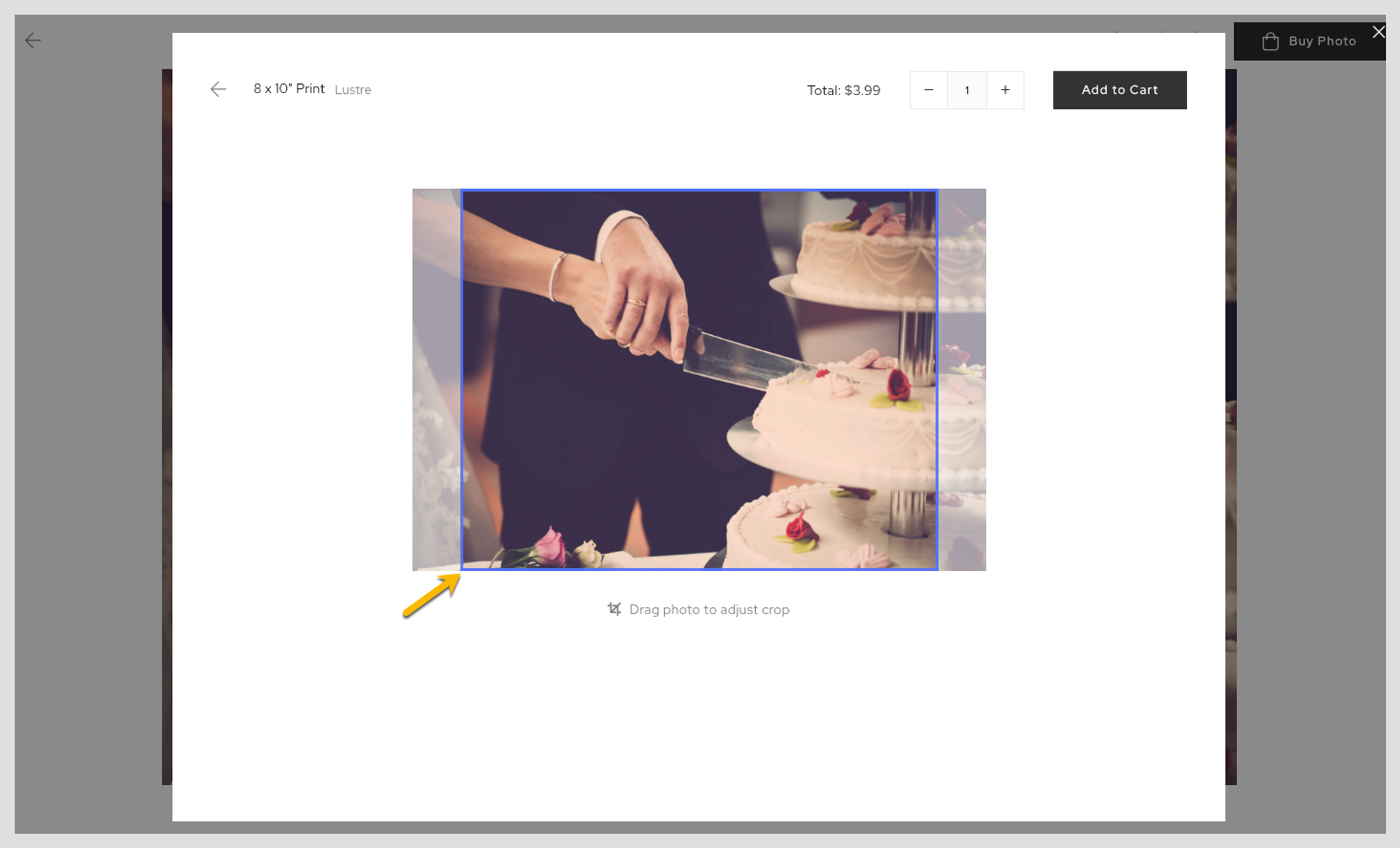 Before proceeding to checkout, clients have another opportunity to review selected crops and make any updates when reviewing their shopping cart.
Crop adjustments for wrapped canvases
For wrapped canvases, part of the image will wrap around the wooden frame, cropping out part of the image. It's important to be aware of the cropping margin so that important parts of the image are not being wrapped around the edge of the canvas.
As usual, whether your client is adding a canvas to their cart from the gallery or the storefront, they will be presented with the option to select their desired crop. The content of the blue border will be the portion of the image that is wrapped around the frame of the wrapped canvas.
If part of the image is appearing inside the blue border/crop preview area, you may want to consider editing the file before the order is submitted to the lab for printing. Each lab has different wrapping requirements, but a 2-inch wrap is standard.
For example, if you are using WHCC as your fulfillment lab, you may like to allow an extra 2 inches on each side, for a total of 4 extra inches to your final image size. An 8 x 10 gallery wrap canvas will actually print the image at 12 x 14, and 2 inches on each side will be wrapped around the sides of the frame, leaving the 8 x 10 image displayed.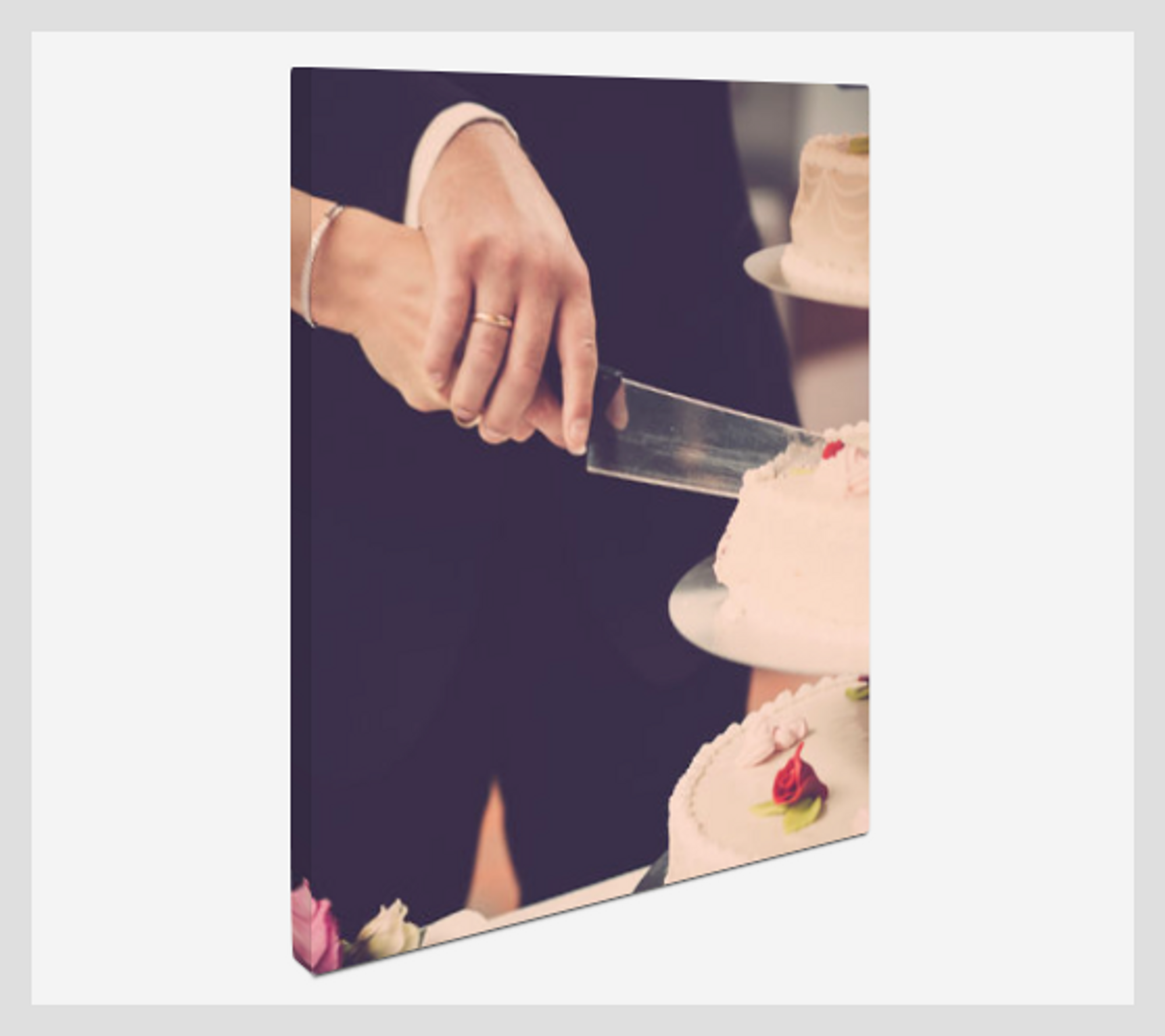 To extend your resized 8 x 10 image by exactly 2 inches around all edges, open your photo in Photoshop > go to Image > Canvas Size> and enter the width and height (in inches) that you would like added to your image, making sure the anchor point is set to the middle of the Anchor box as seen in the screenshot below. This will give you an even border around your full image!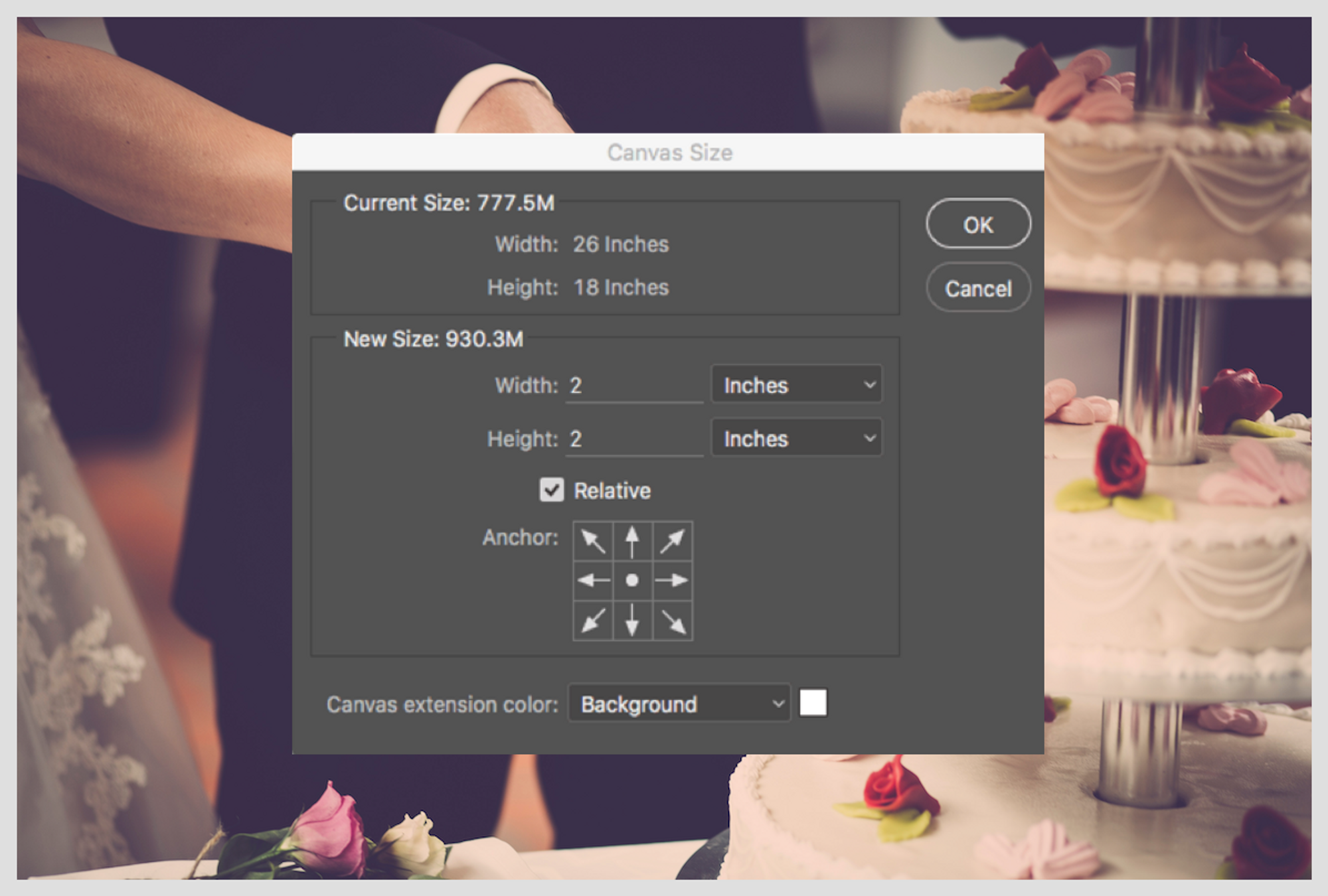 Review and approve crop before production
You have the option to use a feature called Order Delay which allows you to review your client's orders before they are fulfilled. While an order is in order delay status, you can adjust the crop, replace the photo, edit the shipping address, and add boutique packaging.
Learn more here: Review orders with Order Delay