Through your Pixieset Store you have the option to sell many print sizes, and it's important to note that your photos will not fit every print size. When you order a print, your photo may be cropped to fit the print size selected. Your clients will have the chance to adjust their crop before placing their Order, when viewing the Products in their cart. After an item has been added the cart, clients can click View Cart and then Edit Crop to adjust and save the desired crop.
If you would like the chance to review and edit client crops before they are sent to the Lab for processing, this can be achieved using the Order Delay feature.

When adding an item into the shopping cart, a sample of how the image will be cropped is shown immediately. The default crop is centered to the image. Anything outside of the blue lines will be cropped out of the image when printed.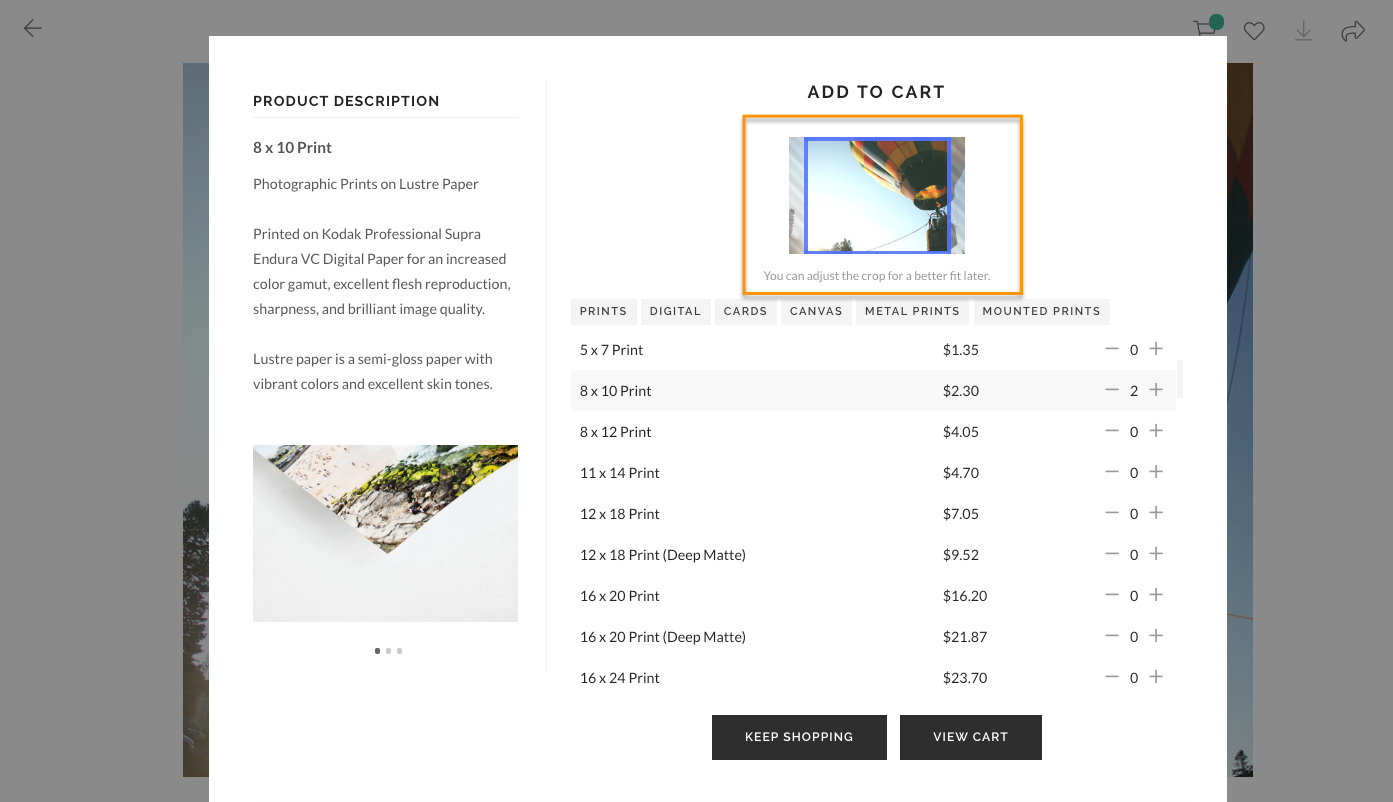 When you click on View Cart you will see a new view appear where you can select Edit Crop: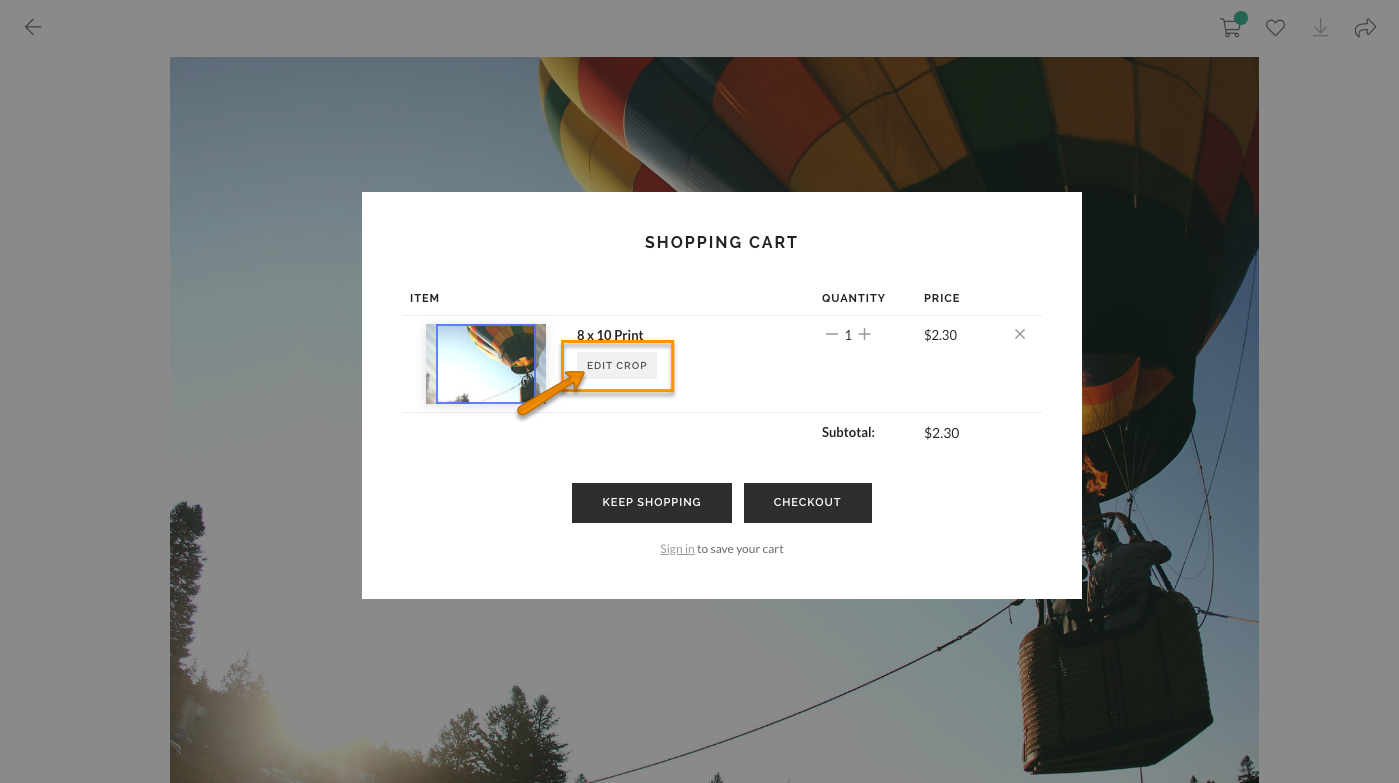 The Edit Crop screen will allow you to move the border of the print and decide where the crop should appear. This option will only be available if you are adding a print product to the Shopping Cart which is in a different aspect ratio than the selected image file. If the image is in the same aspect ratio as the selected print size, no crop will be required!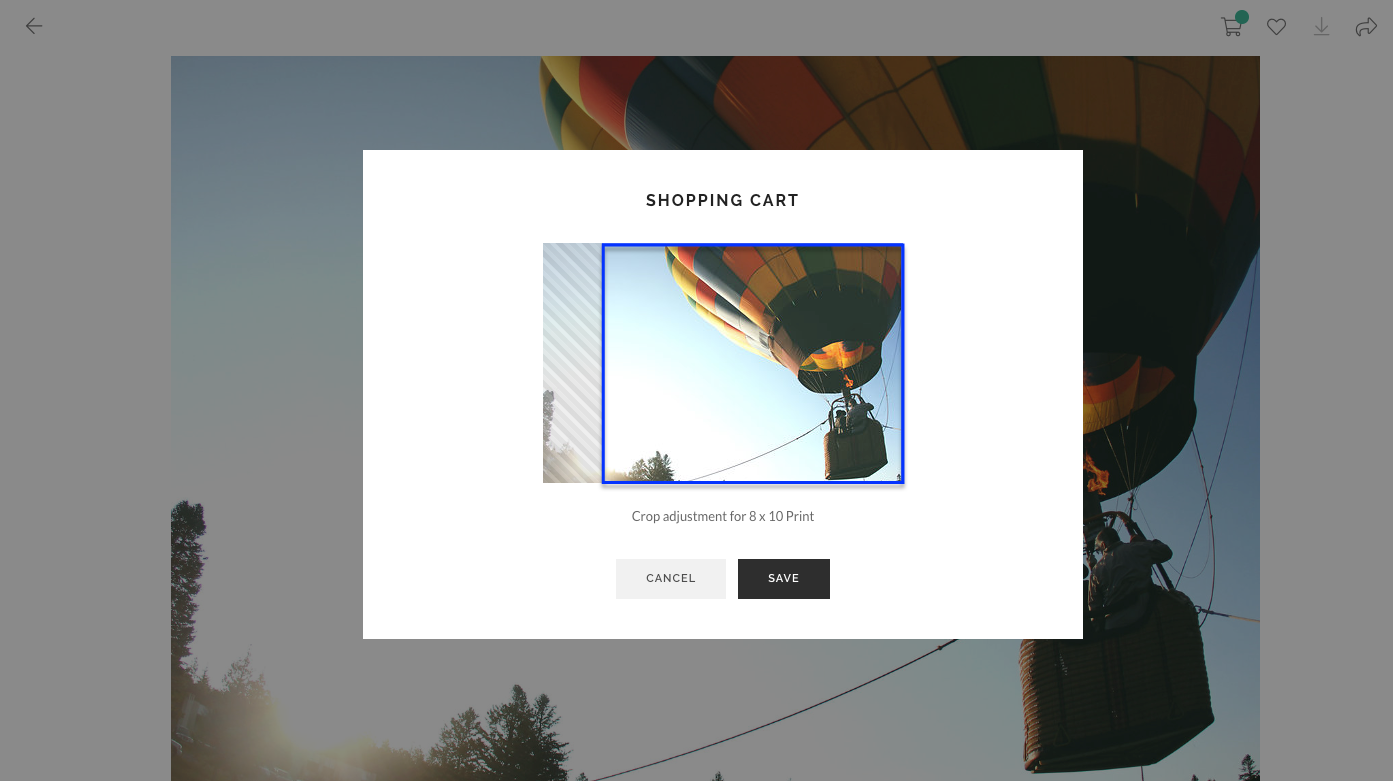 Our crop system does not allow clients to "zoom in" or "crop-in" to the image, as this may have an undesirable effect on the resolution of the print. Any edits to the image file should be done using the Proofing/Favorites system in Pixieset, and before the order is placed. 
Some print products, such as the Gallery Wrap canvas, also have a border requirement and will display a preview of how the image will wrap around the frame of the canvas. When these products are added to a Shopping Cart, extra wide crop lines will be displayed for the wrap.
You can find more information on how Gallery Wraps are cropped here.