A great way to further organize your Collections is by Moving or Copying photos from one Photo Set to another! Moving images to a new Set will remove them from the original Set they existed within, while Copying images will create a copy of the selected image(s) within the new Set; a version of the image(s) will remain in each of the Sets, with both versions counting towards your overall Client Gallery storage amount.
Once you have created additional Sets within a Collection, you can easily begin Moving/Copying your photos with just a couple of steps!
If you'd like to learn about moving/copying video uploads, please see our guide here.
Step 1 - Select Images to Move or Cop

y

Start by selecting the specific images that you would like to move or copy to a new Set. To do so, simply click directly on the image within its current Set.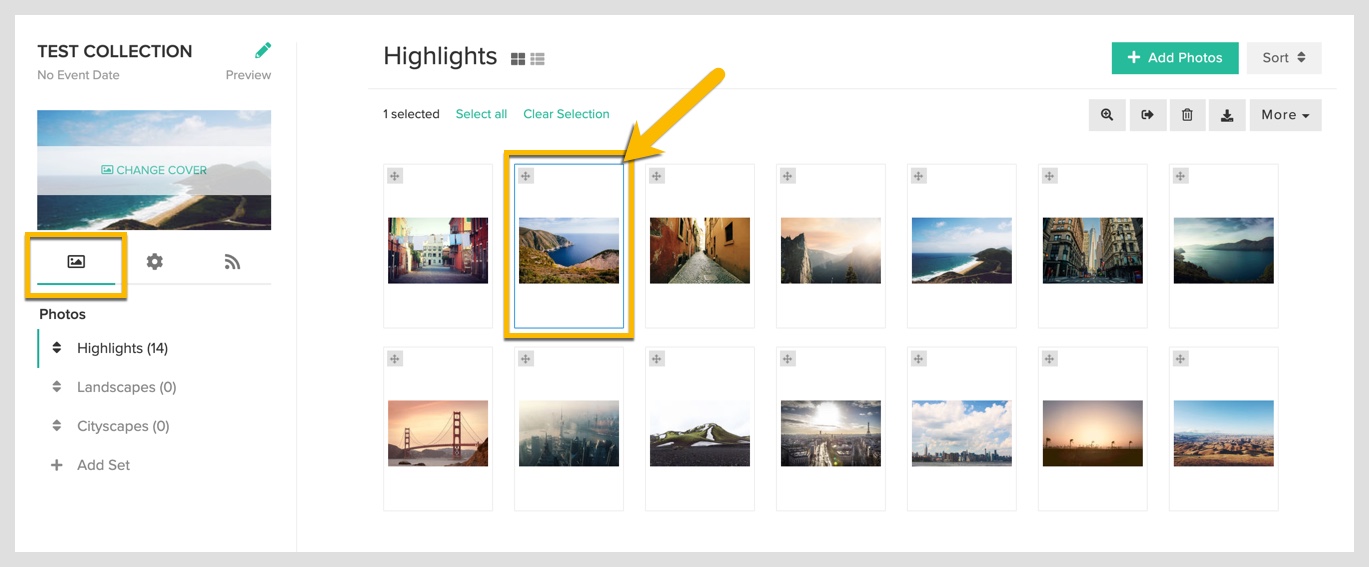 You can select multiple images from different rows, too.

To select multiple images from the same rows, click on the thumbnail of an image and then hold and drag your cursor across the images you would like included in your selection.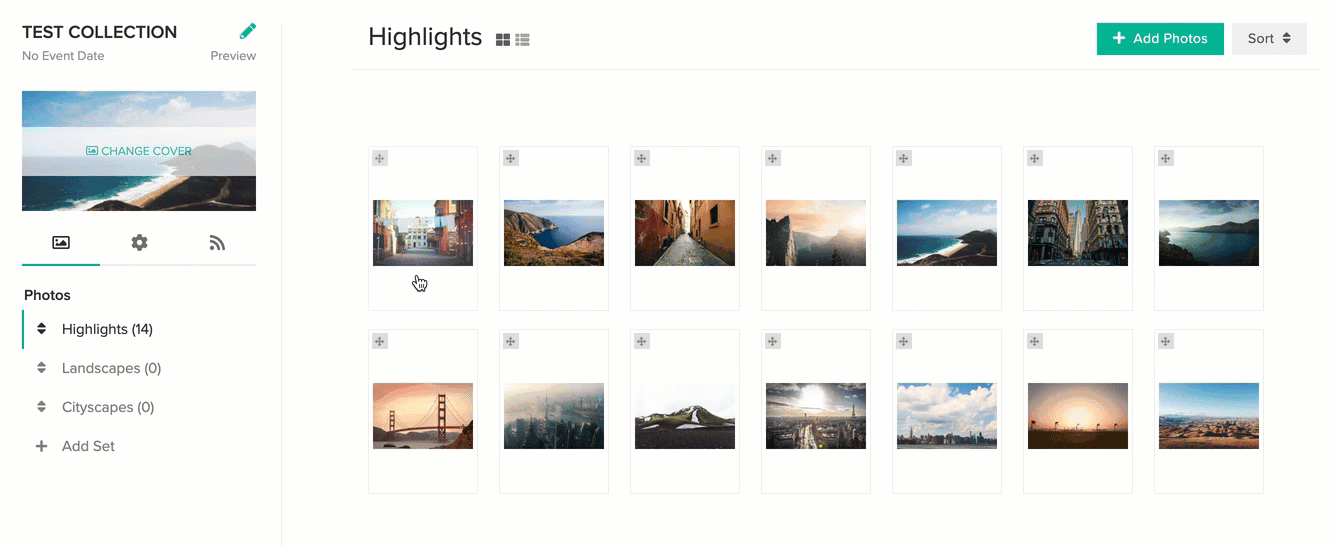 When an image or images have been selected, you will also have the option to select all of the images within the Set (Select all) or cancel your current selection (Clear Selection).
Step 2 - Select Move or Copy
Once you're happy with your selection, simply click the Move/Copy button.
From here, you can select the destination Photo Set that you would like to either Move or Copy the images to.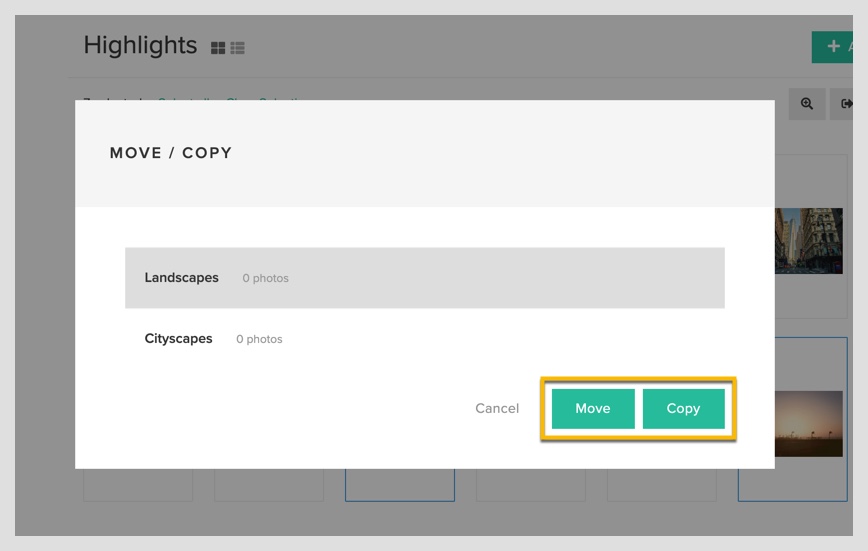 Note: You can only Move or Copy images to a Set that has already been created within the same Collection.