Does your client have questions about using Pixieset? We try our best to make every feature intuitive, but it's not always obvious to everyone!

Gallery Assist is an optional client help system, featuring Walk-through Cards, Video Tutorials, and an FAQ section. This will answer the most common client questions, and allow your clients to enjoy their Gallery experience even more!
How do I turn Gallery Assist on?
By default, Gallery Assist is set to OFF. To enable Gallery Assist, go to the Collection > Collection Settings and scroll down to the Gallery Assist section, and set it to ON. Once enabled, Gallery Assist will show helpful information specifically for the features you've enabled for the Collection.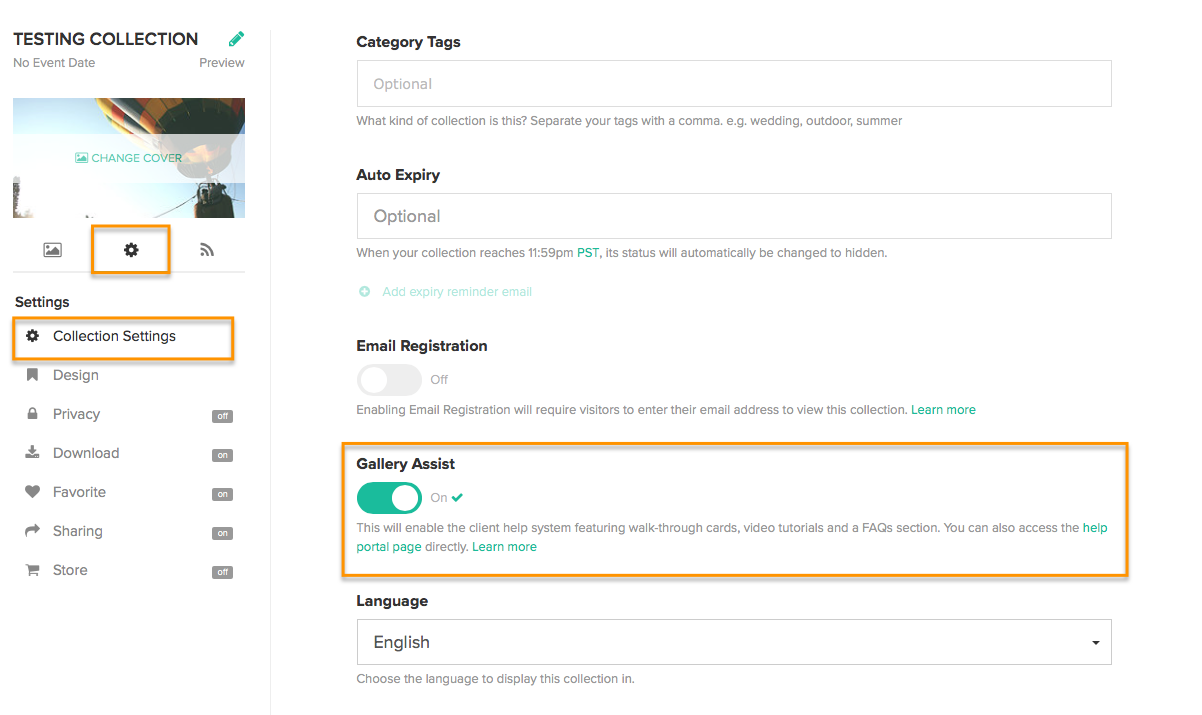 What are Walk-through Cards?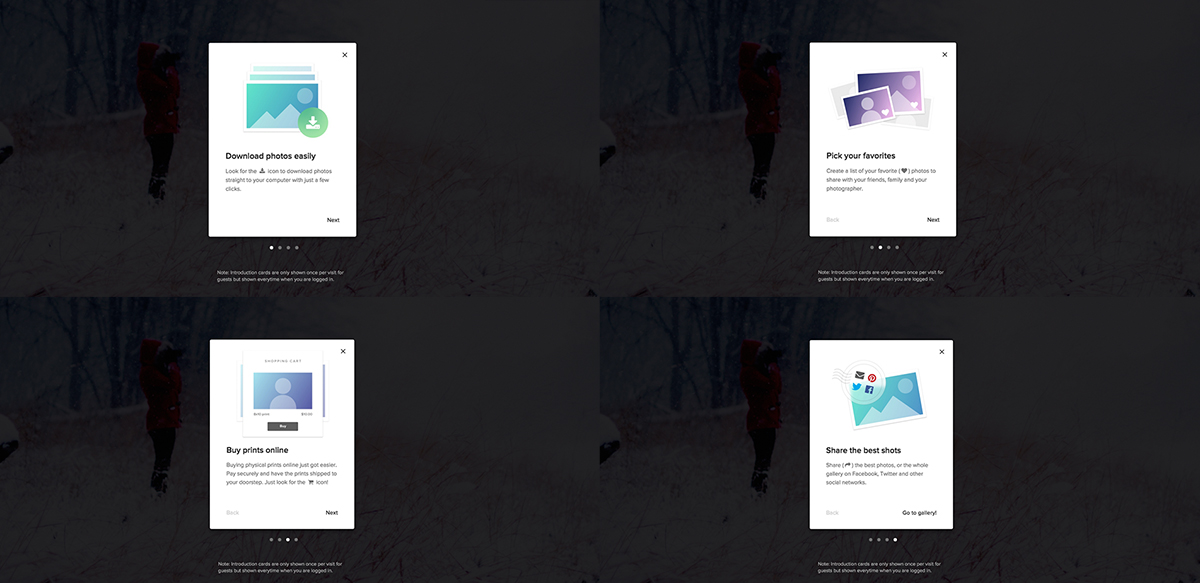 Walk-through Cards are designed to introduce features in the Gallery to your clients. They are only shown when clients first enter the Gallery. Clients will learn a bit about each feature and get hints to the feature icons that they should be looking for.

Note: Walk-through Cards are only shown to the user once per Collection. To view them again on subsequent sessions, you will have to clear your browser's cache.
What is the Help Panel?
The Help Panel contains video tutorials and answers to some common FAQs for each feature. Your clients will find helpful step-by-step instructions for each enabled feature, such as Downloading their images and creating a Favorite list. Your client can access this information at any time by clicking the Help icon (? icon) on the navigation bar.
Note: The Help Panel will only be visible in Collections when Gallery Assist is enabled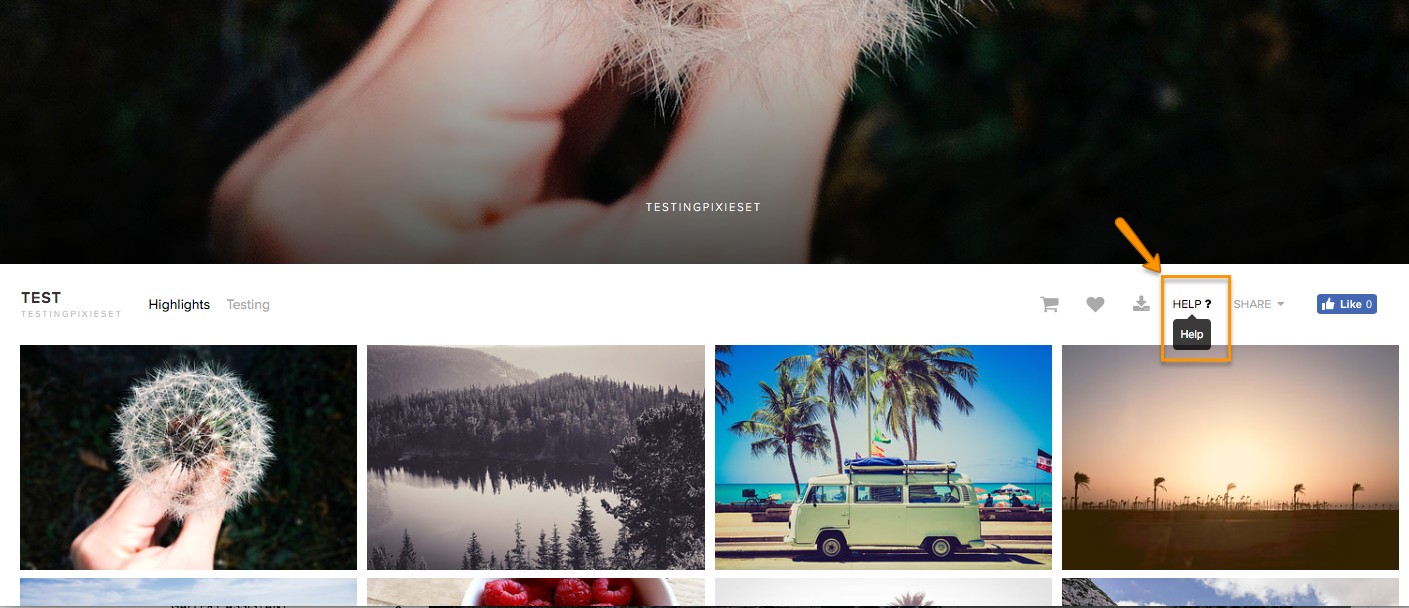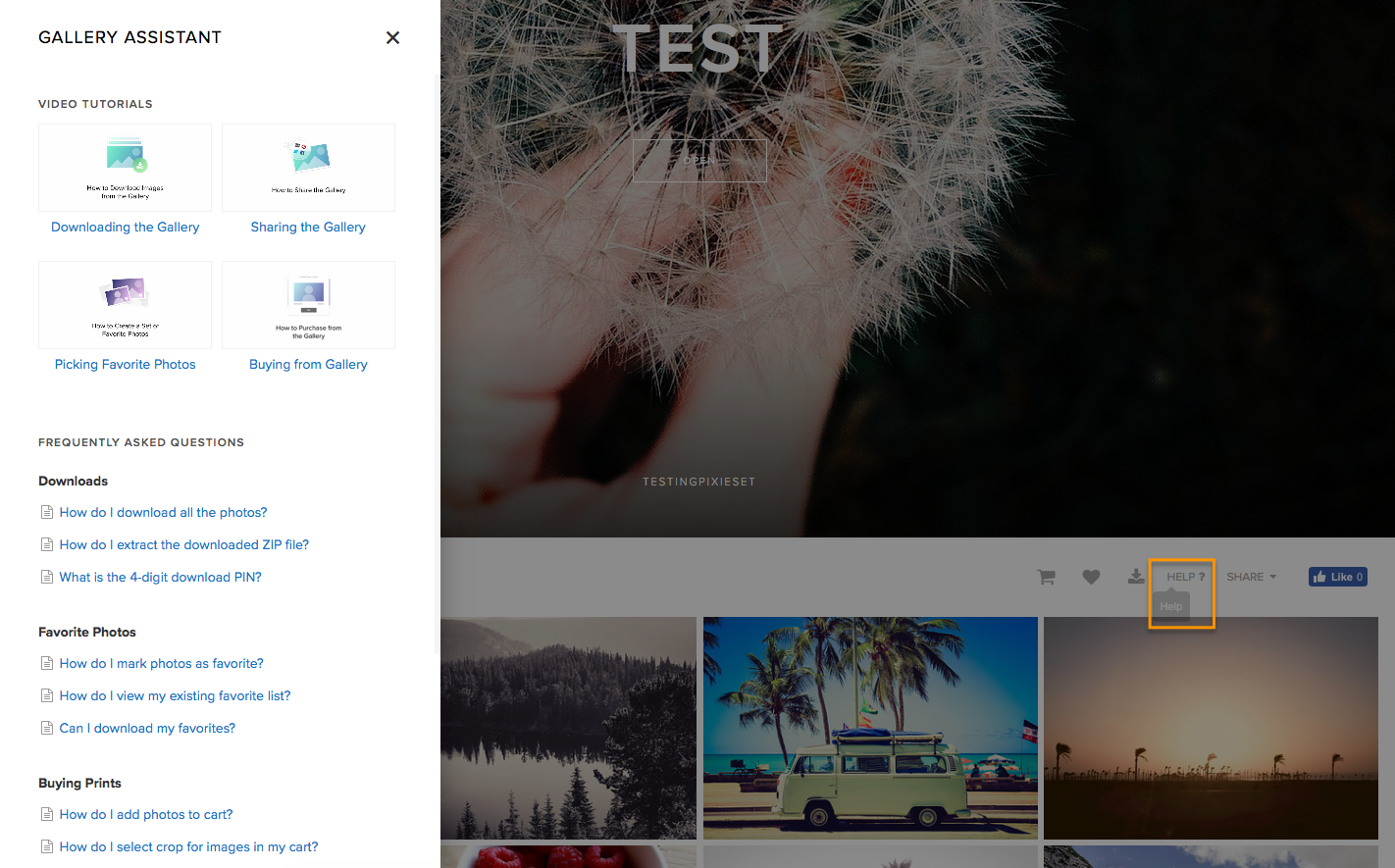 What if I don't have Download, Favorite, Store, or Sharing turned on?
Gallery Assist is a responsive feature! It will only display help content for the features you have turned on within the Collection. For example, if you have Downloads turned off, your clients would not be shown a Walk-through Card, or see information related to downloads in the Help section.
How come I don't see the Walk-through Cards?
Walk-through Cards are shown to the user on their first visit. It will show again after a prolonged inactive period, or if the session expires. To see the Walk-through Cards again right away, you can reset the browser's cookies. (Learn about this here.)
How do I have Gallery Assist applied to all my Collections?
Gallery Assist is an option available within the Collection Default Settings. To have Gallery Assist enabled for your Collections automatically when you create them, you simply need to create or adjust your Collection Default Settings to have Gallery Assist enabled by default!