To offer your clients In Studio or Pickup shipping, you will need to be using a Self-Fulfillment Price Sheet. Simply create the pickup option within your shipping dashboard, by going to the Store dashboard and clicking on Shipping > Self-Fulfillment > +Add Shipping Method. Here you can title the shipping option to create the free pickup option.
You will need to type in the 0.00 rate to set and save the pickup option as a free of charge option.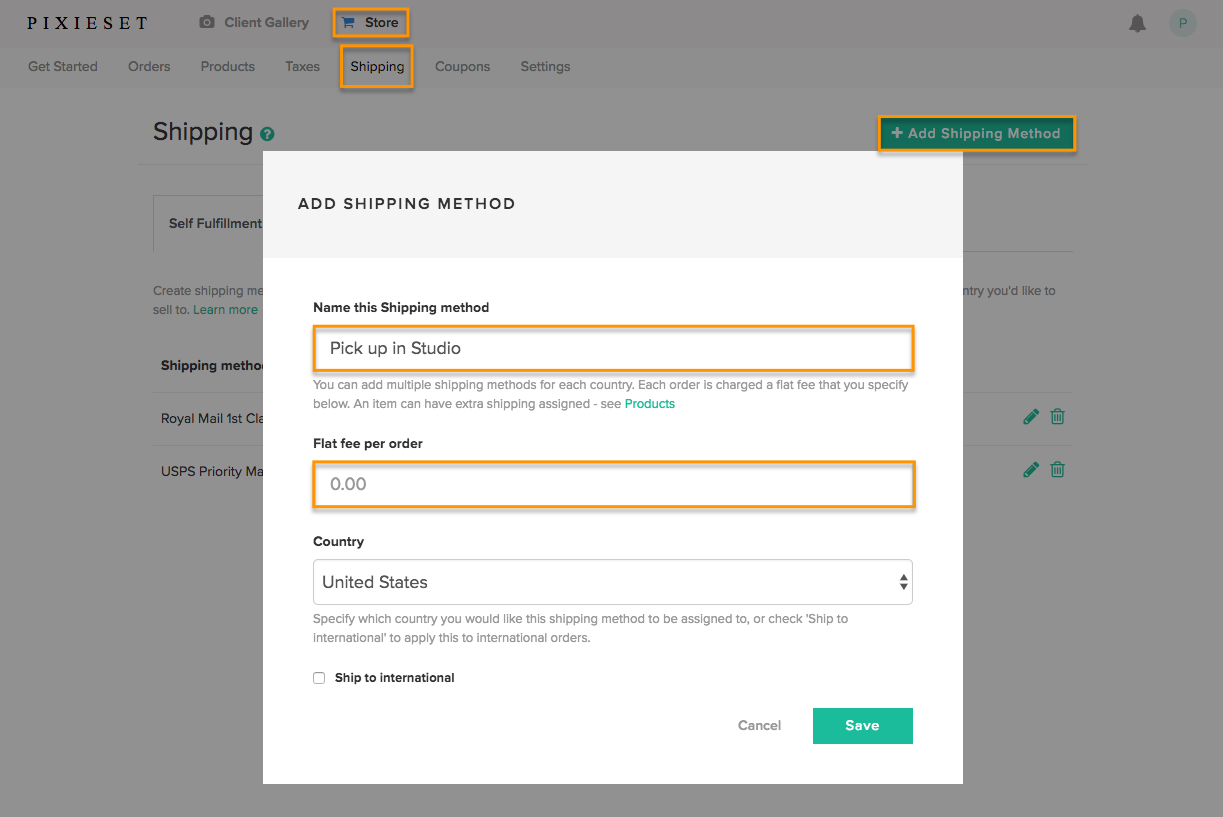 Please note: you will need to actually type in the 0.00 balance, as you cannot save the 0.00 preview. Once you have typed in 0.00, the system will allow you to save and create the pickup option!