Pixieset allows users to speed up their online proofing workflow through the Favorites feature! This feature allows your clients to create Favorite Lists for proofing, sharing, downloading, and more.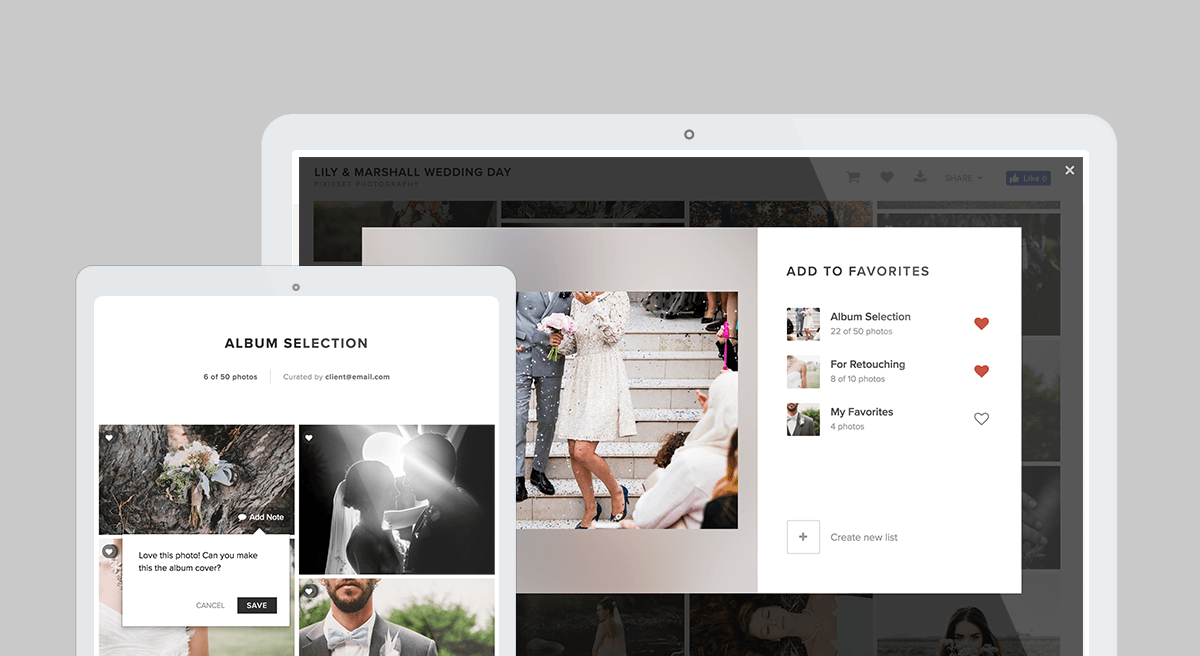 Enabling Favorites
The Favorites feature can be enabled by opening the applicable Collection within your Client Gallery Dashboard, and navigating to the Favorite section of the Collection Settings tab. Here you can also enable the Notes feature, so that clients can add notes to images they've added to their Favorite List.
Creating a Favorite List
Once the Favorites feature has been enabled in your Collection Dashboard, clients can easily create their Favorite Lists by clicking the Favorite icon (heart icon) - either at the top of the Collection or on an individual image. If you would like to limit the number of images a client can add to their Favorite List, this can be done by creating a preset Favorite List.
Favorite List Actions
Once your client has completed their Favorite List, they can notify you by email directly from their List in the Gallery.



You can then review the completed list in the Favorite Activity section of the Activities tab, and you'll have access to a number of actions. From the Favorite Activity page, you can export the filenames within the list, copy the selected images to a new Photo Set or Collection, as well as send the completed list as a download link via email.
You can find more information on Favorite Lists and their functions here.