Creating email message templates is a great way to quickly prepare your Email Invites to send to your clients when sharing a Gallery. If you find yourself typing the same email every time, this will definitely help streamline your workflow!

The email template tool is built-in on the Sharing page. When you are on the Sharing page, simply click on Insert Email Template at the bottom of the message field to access this feature.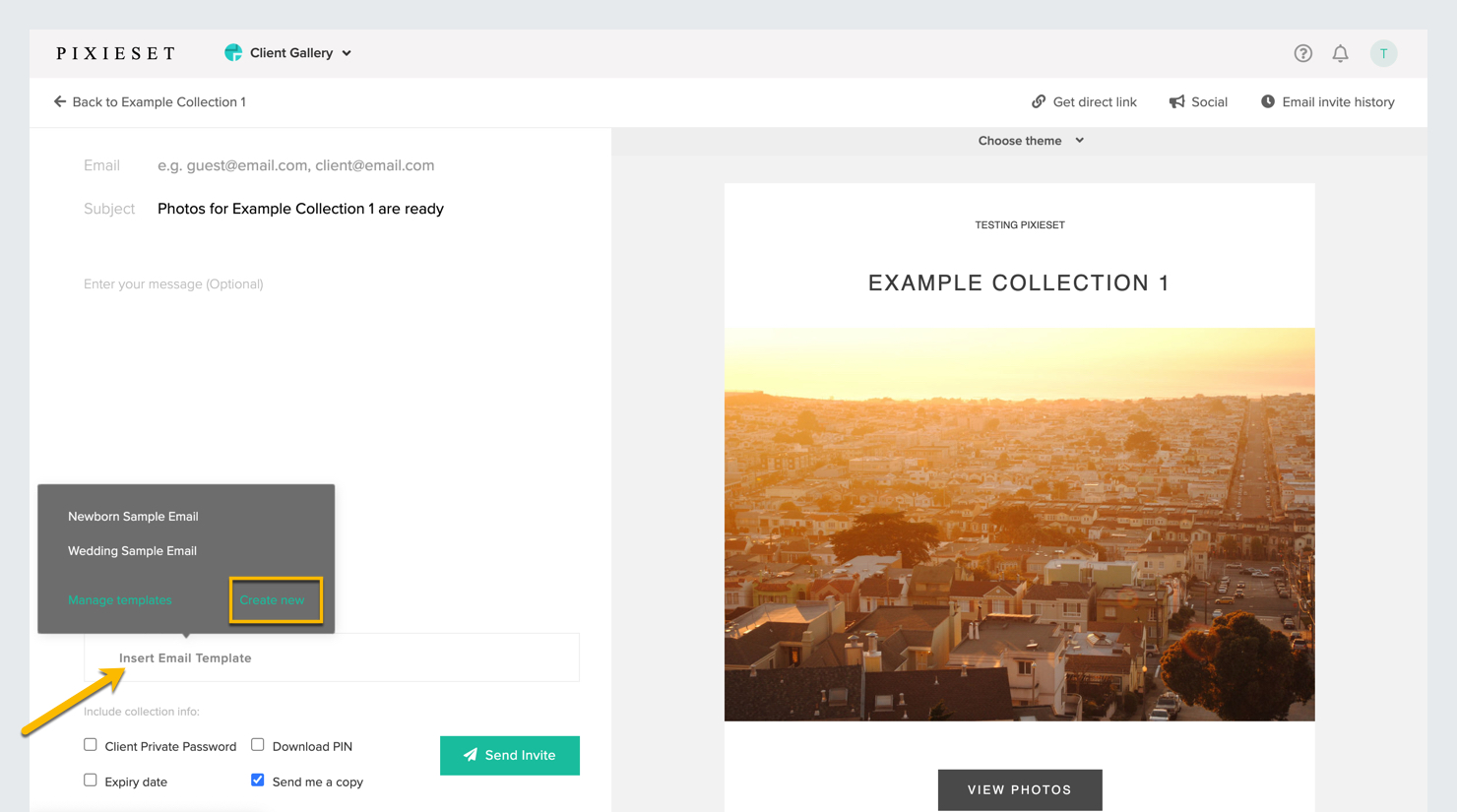 Creating a Template:
1. Click on Manage Templates or Create New: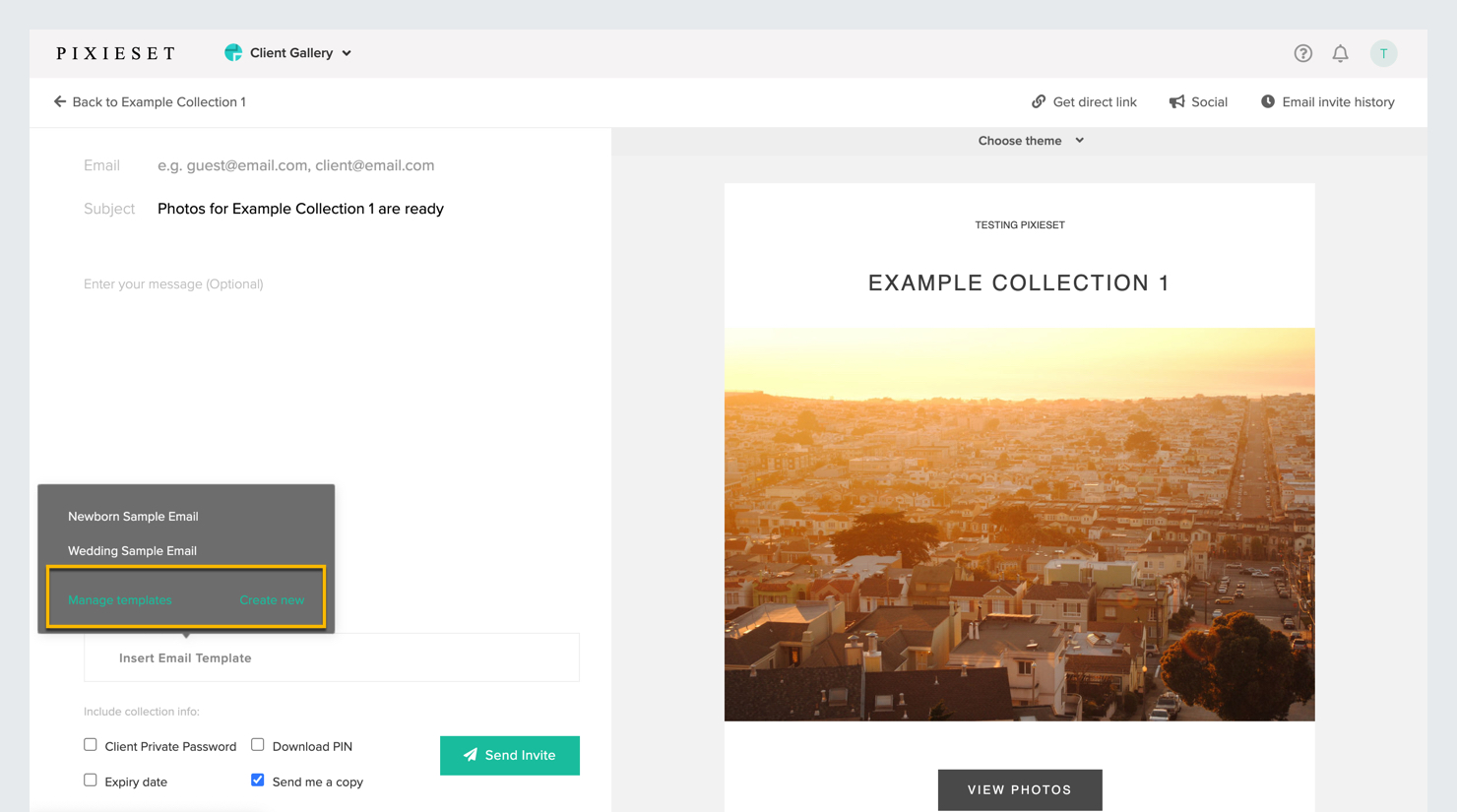 2. Give your Template a name, and start typing! You can access the message formatting tool by highlighting the text you want to format. Click on Save when you are done.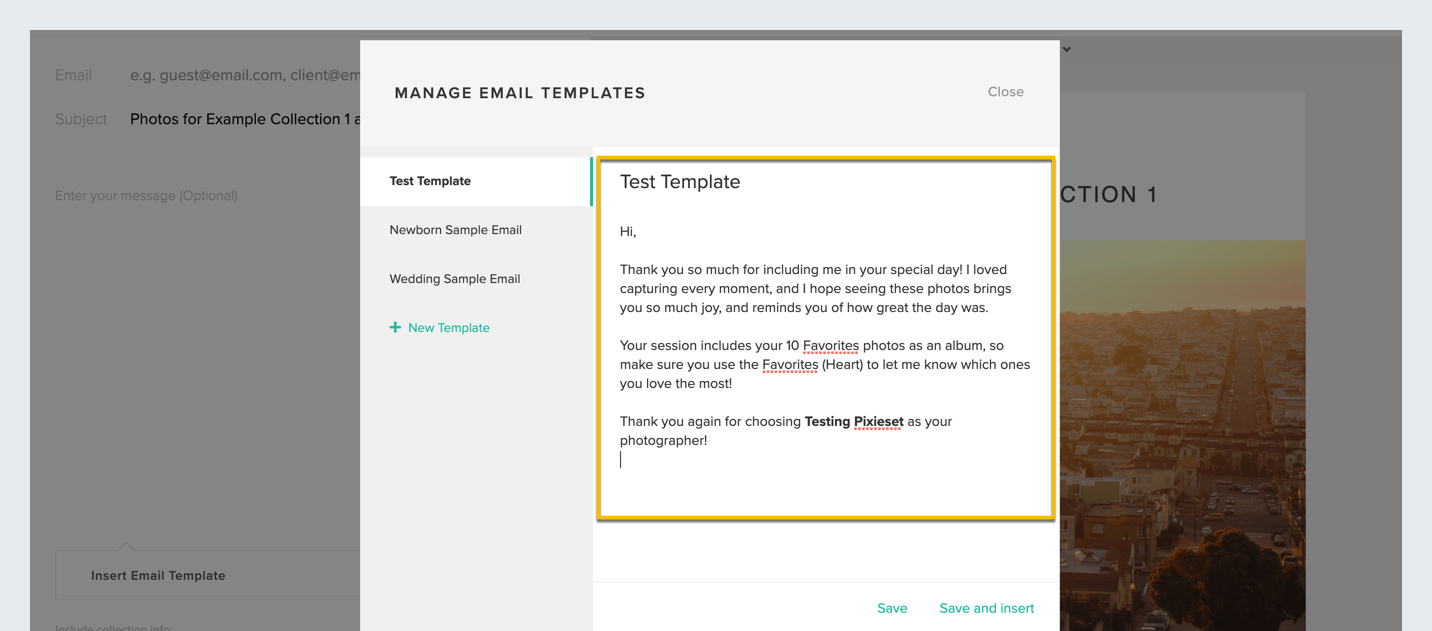 Using a Template:
1. Click on Insert Email Template, and select the one you would like to use for this email. It's as simple as that!