Creating Mobile Gallery Apps for your clients can be as easy as uploading images and customizing design options. You can also create a Mobile Gallery App from an existing gallery or an existing Favorite list created by your client without re-uploading images. We will walk you through how to do both in the instructions below:
Creating a Mobile Gallery App:
1. Go to the Mobile Gallery App tab in your Pixieset Dashboard and click on the + Create New button on the top right.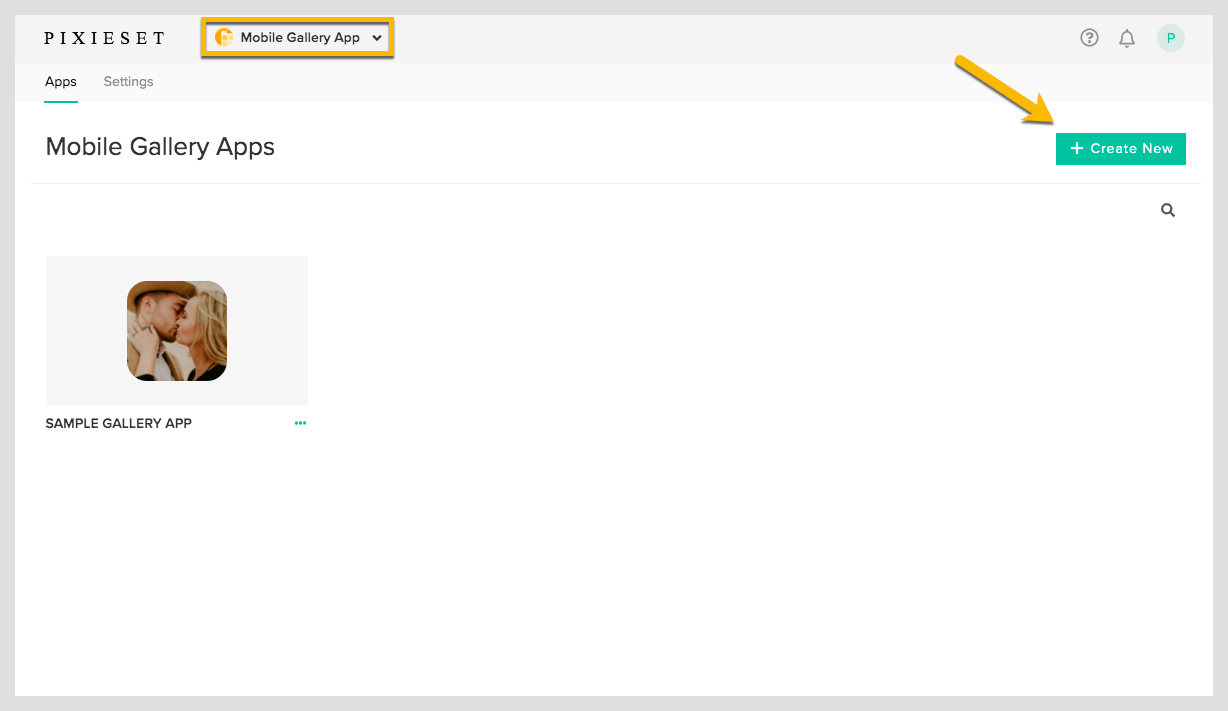 2. Enter a name and an Event date if applicable. You can change this at a later time.

3. Click on + Add Photos under the Photos tab to upload photos to your Mobile Gallery App.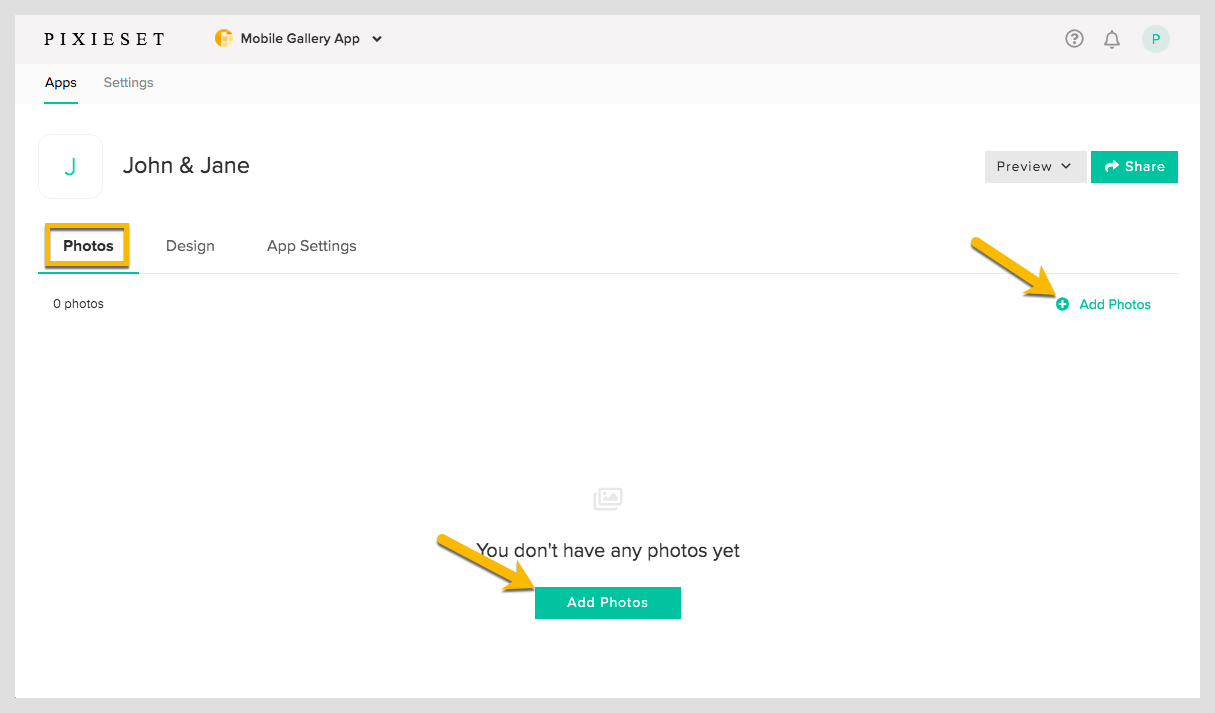 4. After the photos are uploaded, you can play around with the Design options and the App Settings to customize your app further. Click on the Preview button to send yourself a test app, and share it with the client when you are ready. For more details on customizations, click here.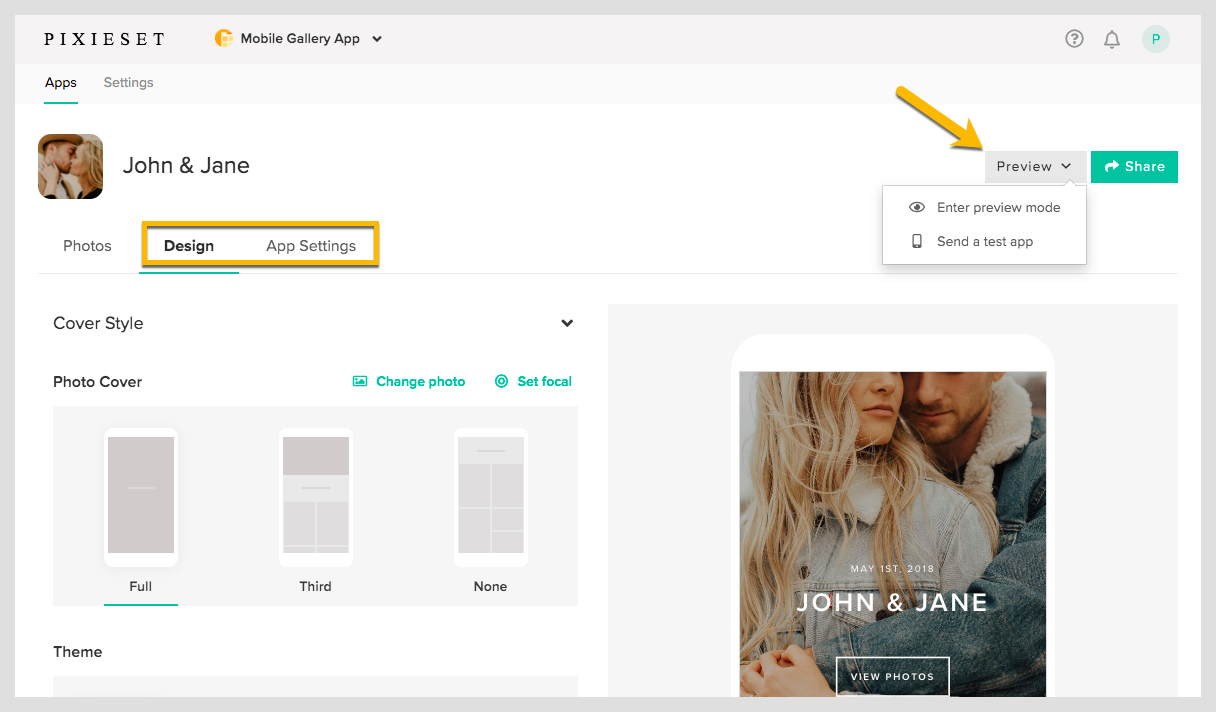 Creating a Mobile Gallery App using photos from an existing Client Gallery:
1. Go to Client Gallery, and select the gallery you would like to create from

2. In the photos management view, select the photos you would like to add to the Mobile Gallery App

3. Click on the More drop down menu, and select Create Mobile Gallery App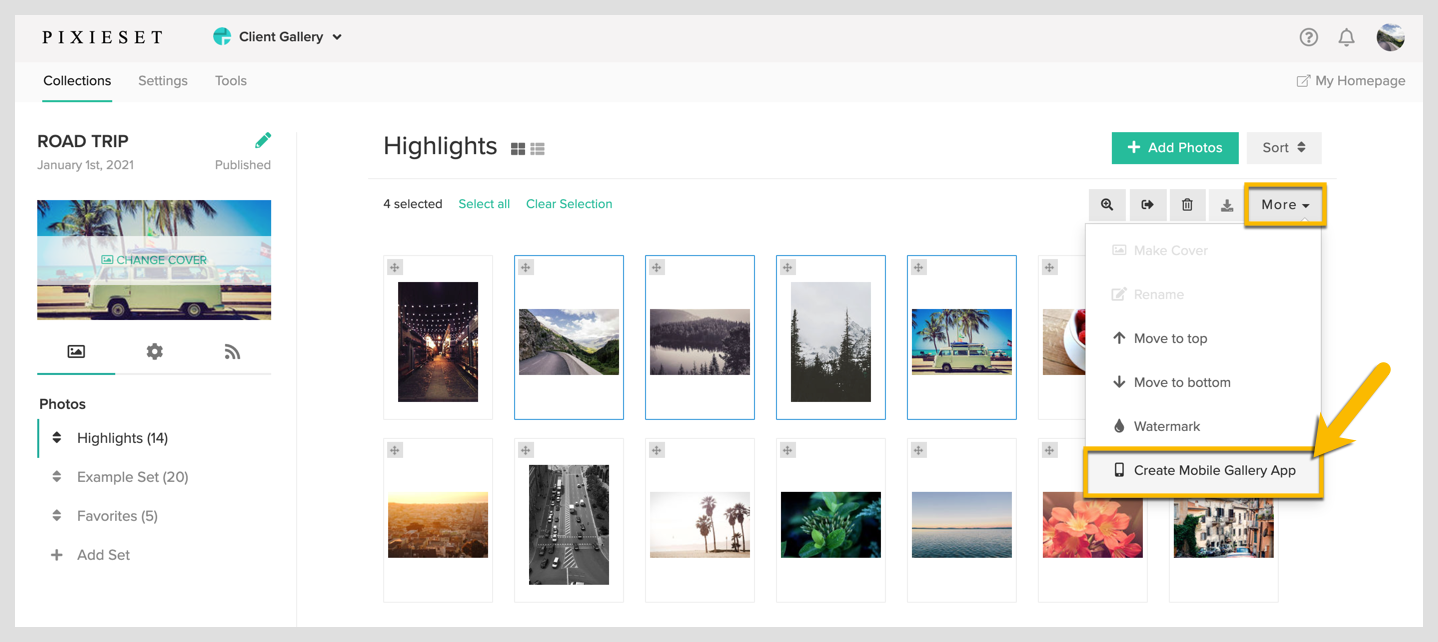 Create a Mobile Gallery App from a client's Favorite List
1. Go to Client Gallery, and select the gallery you would like to create from

2. Navigate to the Favorite Activity section of the Activities tab
3. Locate the Favorite List, and click on the ... More button, and select Create Mobile Gallery App