Once you've created a Mobile Gallery App, it's always a good idea to preview how the App looks and functions before sending it to your clients! Your Mobile Gallery Apps can easily be tested using the active Preview, or by sending yourself a test app!
To find either of these two options, you'll want to first open the applicable Mobile Gallery App, and click the Preview button at the top right of the page.

Here you'll have the option to either
Enter preview mode
or
Send a test app
.
Enter preview mode
will initiate the active preview, which will show a preview of the Mobile Gallery App for both a mobile phone and a tablet. You can quickly preview exactly what your client will see once they've installed the Mobile Gallery App to their device!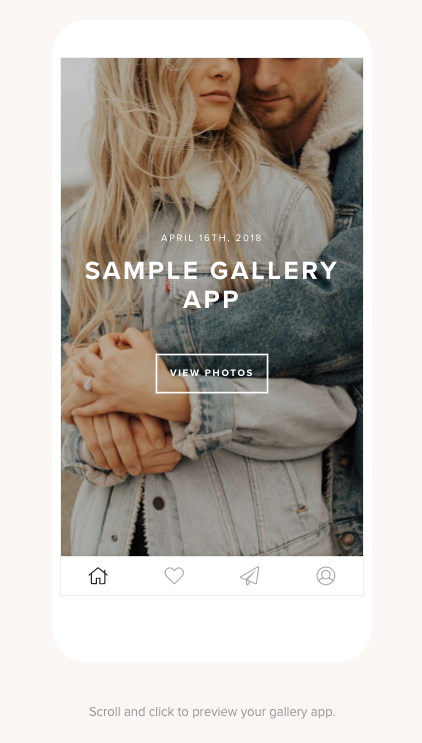 By clicking
Send a test app
, you'll be able to send a Test Share Email to your Account email address. This allows you to take a closer look at the email your client will receive, as well as download the Mobile Gallery App to your device and test it out as needed.