Once you have Published a collection in Pixieset, you can quickly make it hidden from public view by changing the collection Status to Hidden. 
To make this change, go into the Collection > Collection Settings > Status > Hidden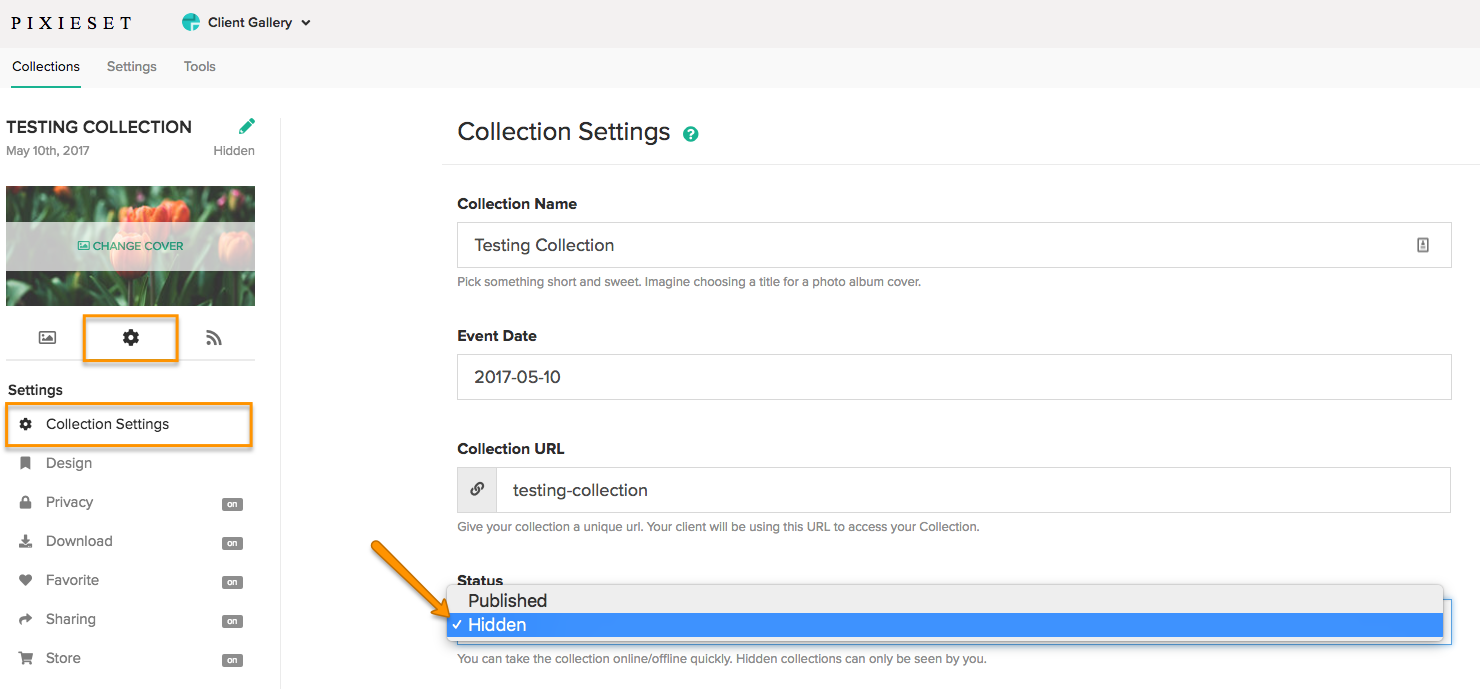 Note: Making the collection Hidden takes it offline immediately so it will no longer be visible to your clients, but you can still view it as the owner of the collection. This does not delete the collection from your account.
A Hidden collection cannot be Shared; if you wanted to share the collection, you would first need to edit the Status to Published. 
You can re-publish the collection as needed by changing the Status to Published instead of Hidden.