Use the Custom Embed Code block to embed widgets and third-party content to your Pixieset Website. You can use this block to:
Embed Contact forms from client management tools.
Display badges from publications and awards.
Show a stream of social media content.
To Add a Custom Embed Block:
1. Click on the green + add block icon where you would like to embed the code.
2. Look for the Custom Embed Code Block under the category Others > Advanced.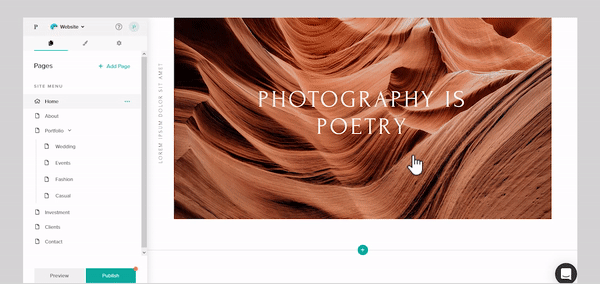 3. You should see a placeholder appear in the preview. Click on "Edit Code" to paste in the code you'd like to embed in the field on the left panel.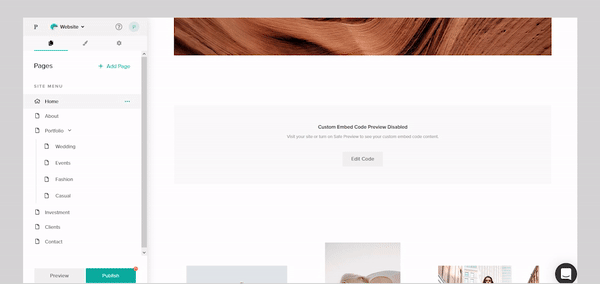 4. Once added, you can click on Safe Preview to see a preview of how the block will be shown on page. Some more complicated embeds might not show correctly under Safe Preview. We recommend visiting your site to see a more accurate rendering of your custom code content.
The Custom Embed Code Block is a premium block and will require a subscription to the Website Pro Plan, or the Pro or Ultimate Pixieset Suite plan.