Pixieset Website has a variety of customizable design settings to help your website best reflect your brand. This article will outline the design options you have available in your Website Builder's Design tab.
You can also watch a tutorial video of this article here.
On this page:
Accessing your Website Builder's Design Tab
To access your website's design options, click the Design icon at the top left of your Builder Panel. This will open up your Design tab, where you can click into each category to access all your design options for your website: Website Theme, Logo & Branding, Fonts, Colors, Animations Spacing, and Buttons.

Changing your Website Theme
By changing your theme, you can completely revamp your website in a single step without losing any of your content. You can make the switch at any time by hovering over the thumbnail of your current theme under Theme, and then clicking Change Theme. This will bring you to a new page where you can view all of Pixieset Website's available themes.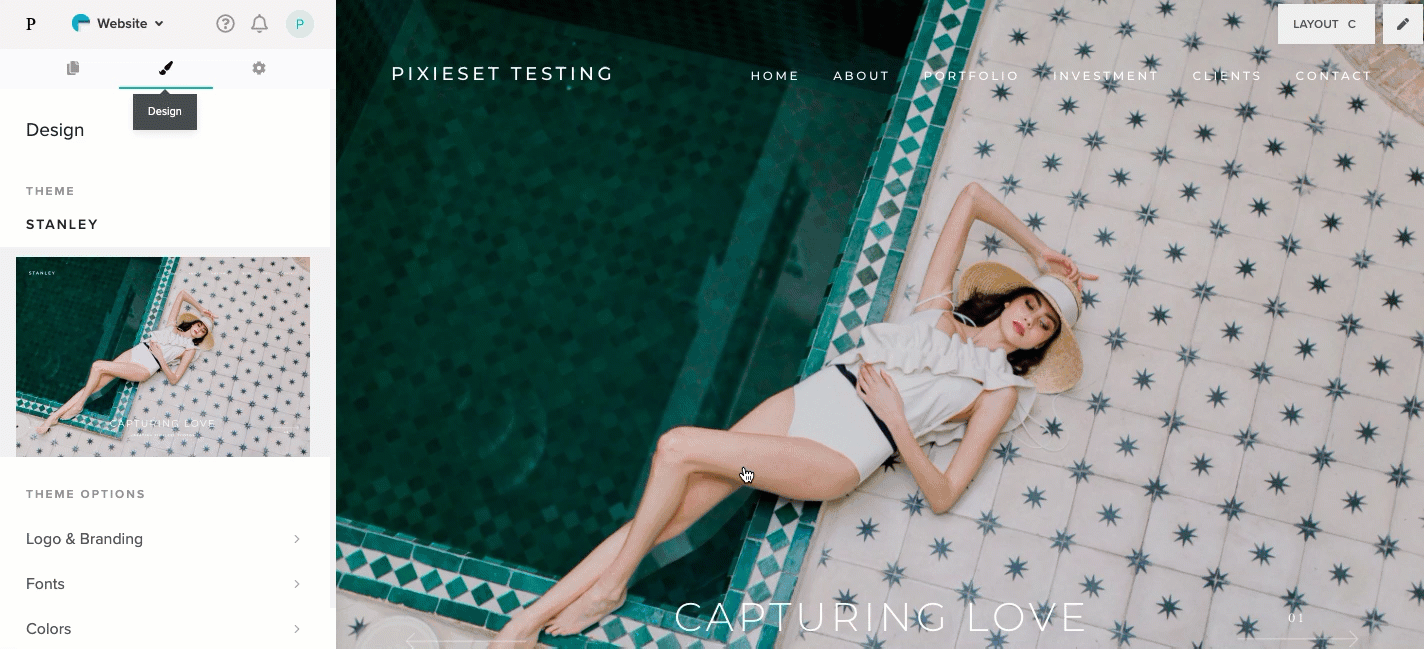 You can easily choose a new theme at any time without losing any of your content or photos. While the styling of your site will change, any text, videos, or photos you've added will be preserved and ready to shine with a new look.
For more information on changing your Website Theme, please click here.
Customizing your Theme Options
Logo & Branding
By clicking into your Logo & Branding section, you are able to customize your site title, as well as upload a logo image, alternative logo, and favicon to highlight your brand. For more information on adding a logo and favicon to your website, please click here.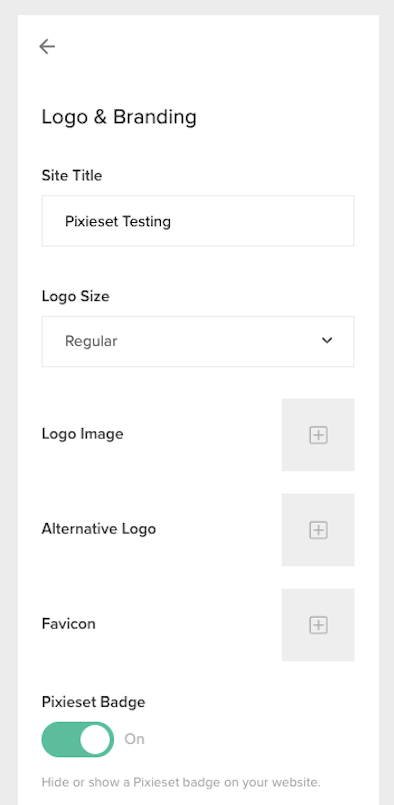 Fonts
In the Fonts section, there are a wide range of curated font themes to choose from so that you can easily select and the perfect fonts for your website. For more information on customizing your font theme, you can read more here.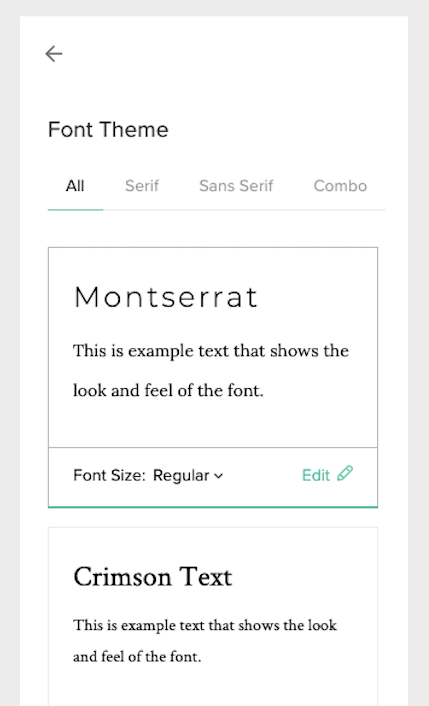 Colors
Selecting Colors under Theme Options will take you to your website's color options, where you can select a Palette and Scheme for your site.
There are many color customizations available. You can read more about adding colors to your website here.
Animations
You can easily bring your Pixieset Website to life with beautiful site wide animations! From the Design tab, clicking Animations will allow you to choose from a range of animation styles and set your preferred duration. These animations will update live in the builder as you create your website. You can preview your site at any time to experience how your visitors will be engaged as they scroll through it. You can read more on Animations here.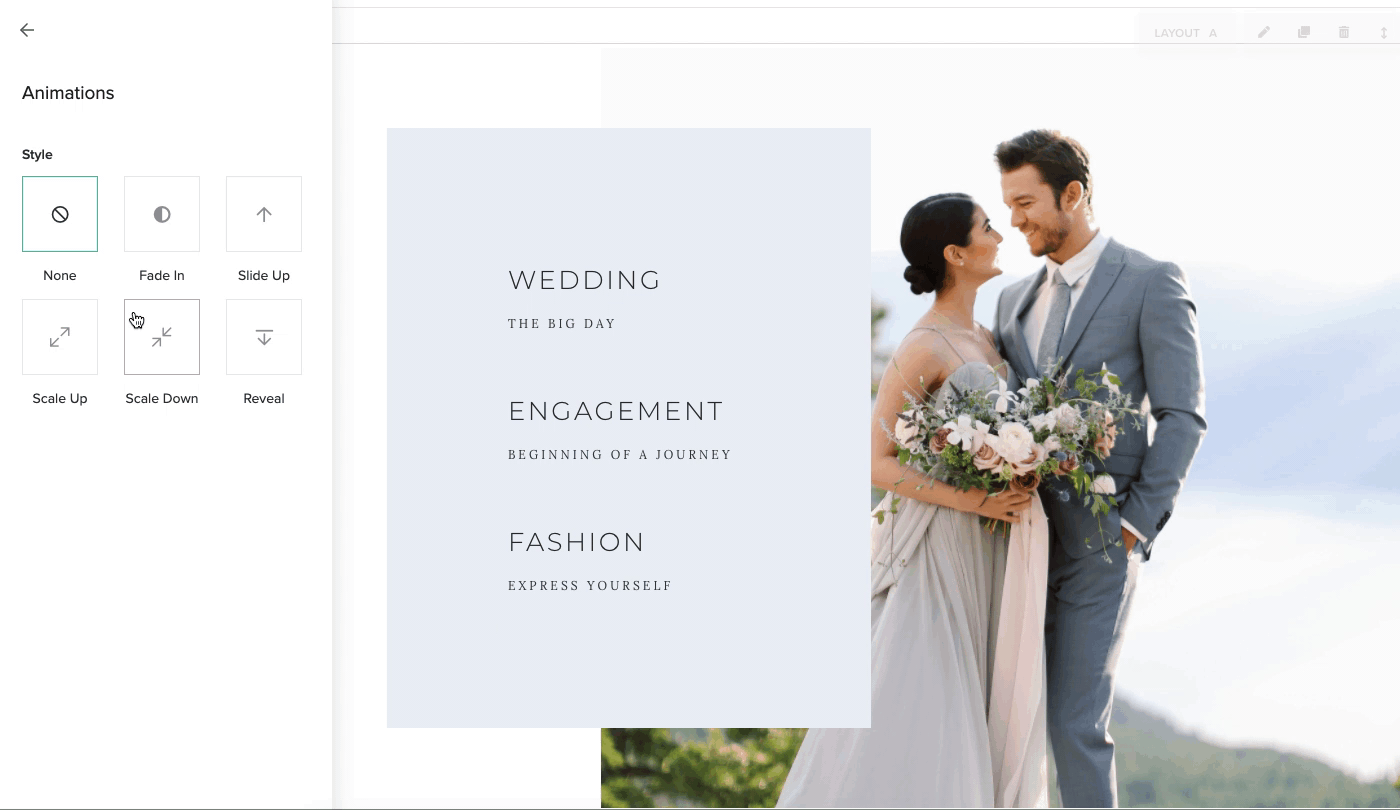 Spacing
The Spacing section allows you to adjust the width of your content on larger screen sizes, along with the padding between content blocks. For more information on how to customize your website's spacing using our Max Page Width and Block Padding settings, click here.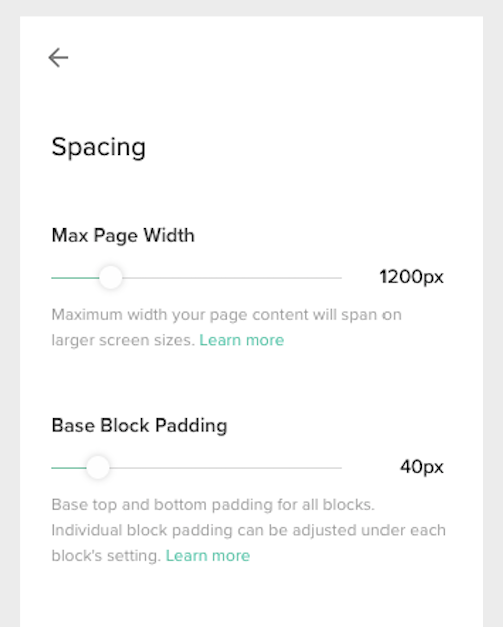 Buttons
Under the Buttons section, you can customize the look of all of the buttons on your website, with button style options ranging from Solid, Outline, and Underline. In addition, you can adjust your buttons' overall button size with Small, Medium, Large, and even Custom size options!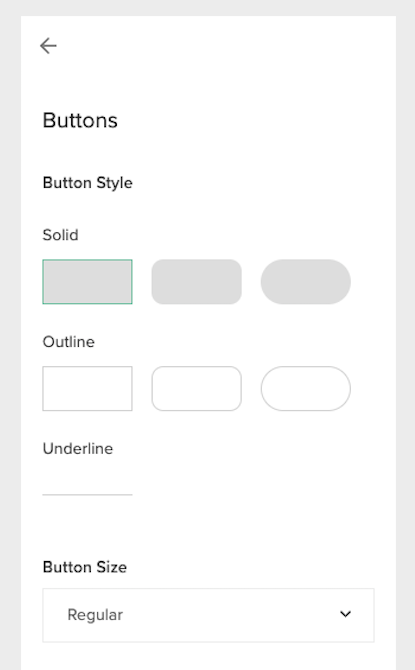 If you have selected the Custom option in the Button Size dropdown menu, Height and Width sliders will automatically appear underneath. To adjust their values for the perfect custom button size, simply click and drag the slider.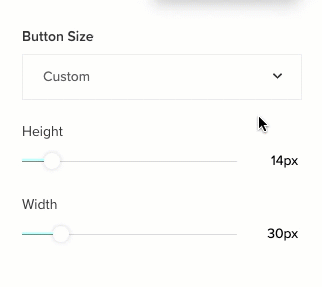 Alternatively, you can set a specific value by clicking directly onto the pixel value to edit it.
Navigation
In the Navigation section, you can choose from different menu styles per theme to further customize the appearance of your Website's header menu.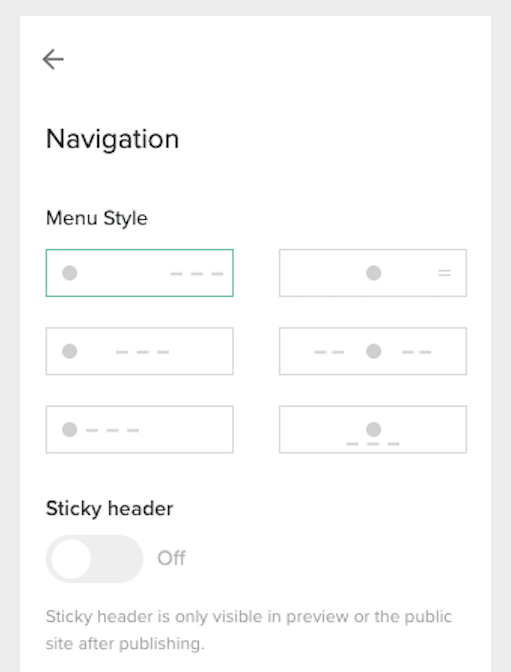 You can also enable the Sticky Header option here, which will keep your menu at the top of the browser page, even when visitors scroll down your website.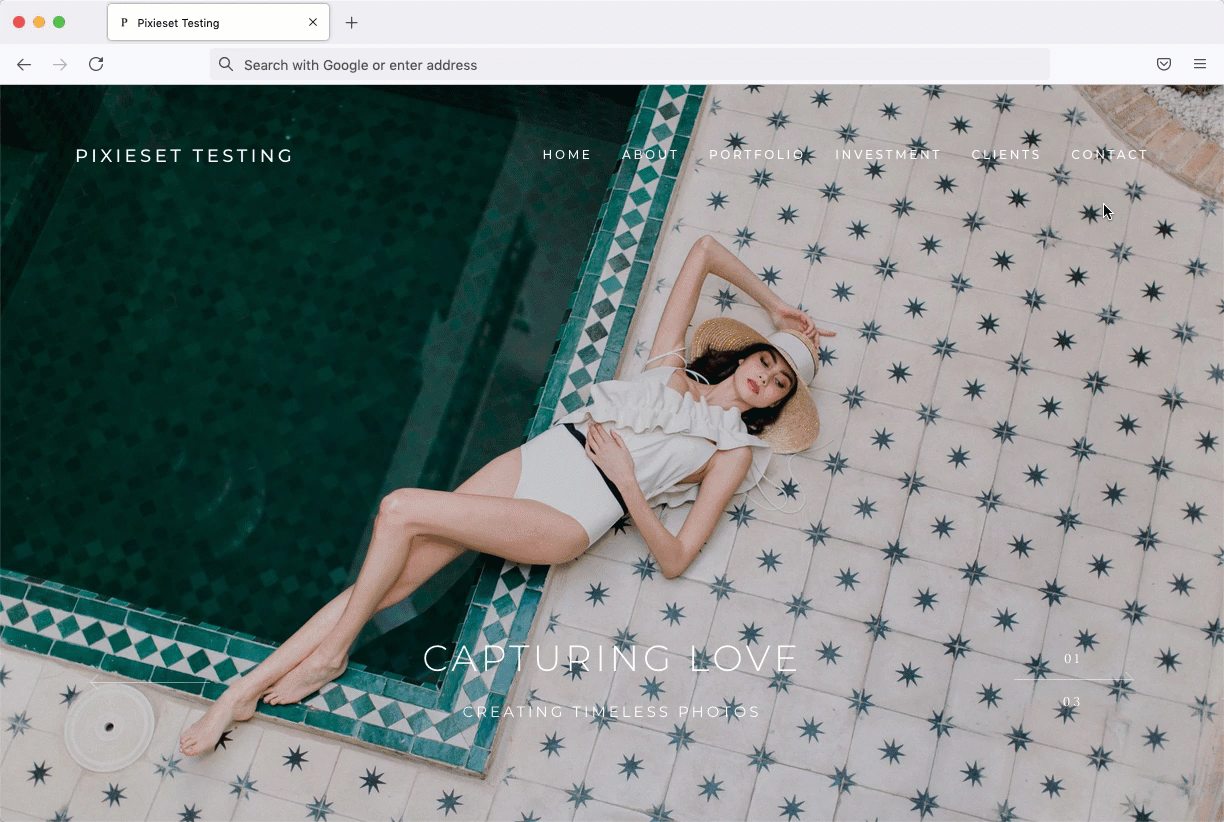 Content Blocks
One of the most important factors of website customization is your choice of content blocks. Each page consists of stacked content blocks that come with a number of different layouts depending on your chosen theme. You can easily add, remove or edit blocks to customize your website.
Learn more about adding content blocks here.
Flex Blocks
While regular content blocks have set layouts, Flex Blocks are special types of blocks that can be fully customized. If you have a specific design in mind, you can add, remove or arrange individual elements such as text, photos, shapes and more. You can also edit the design of the tablet and phone layouts. When adding a new block, click on the Flex Block tab to select a starting template. Start with one of the pre-made designs or add a Blank Block to build from scratch!
You can find more information on Flex Blocks here.