We have created a number of website features that allow you to fully personalize your pages and highlight your brand. With these options, you can accentuate your website with a custom logo, add your own Custom Domain, and remove Pixieset branding from your pages.
On this page:
Adding a Custom Domain
With an upgraded account, you can add a custom domain to remove 'mypixieset' from your page links. A custom domain allows you to tailor your URL to further promote your brand and create a web address like 'www.yourdomain.com' in place of 'username.mypixieset.com'. To add a custom domain, go to Settings > Domain, or you can click here.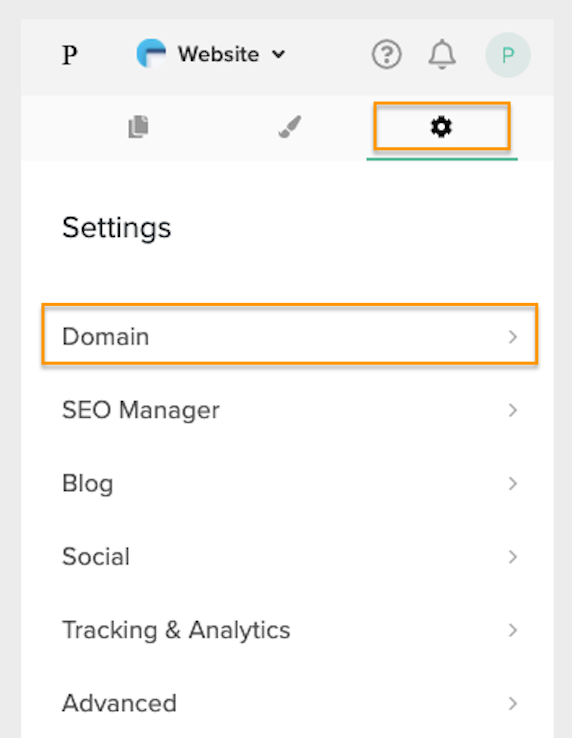 You can read more about creating a Custom Domain for your website, please click here!


Adding your own Branding
Taking advantage of your Design Options is the best way to tailor your website and highlight your brand. You can add a Custom Logo which will feature in your header on all of your website pages, an Alternative Logo if you would like to switch this out for a different image on specific pages, and even a customized favicon to add that extra personal touch to your site.
You can find all of these settings by going to Design > Logo & Branding, or you can click here.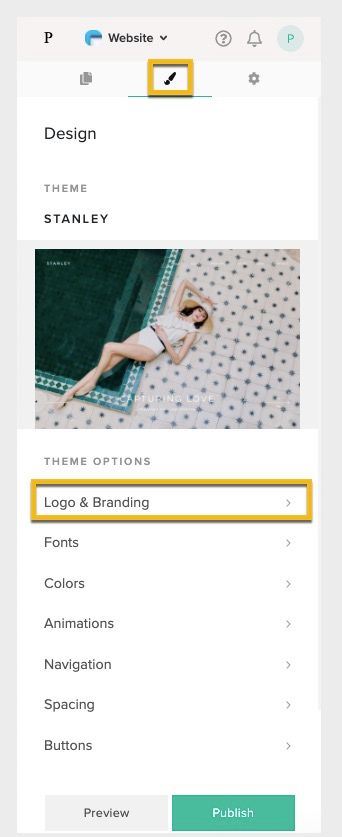 Hiding Pixieset Branding
For a completely customized look, users on an upgraded Website or Suite Plan have the "Powered by Pixieset" banner displayed at the bottom of their website pages automatically removed.
While on the Website Pro Plan, or the Pro or Ultimate Pixieset Suite plan, you can also hide the small Pixieset Badge on your Website by going to Design > Logo & Branding. Under Pixieset Badge, you can toggle the option off.