Selling Cards through your Pixieset Store is easy. Clients can choose from hundreds of designs through our built-in Card Designer, and create their cards with images directly from your gallery. They can customize anything from flexible color styles, photo layouts and even add color foil options. 
The Card Designer is currently available for lab-fulfillment price sheets only. If you are self-fulfilling products, you can check out this workaround here to offer Cards (through lab fulfillment) and self-fulfill other items.
How do I add Cards to my Store?
To add Cards to your Pixieset Store, go to Store > Products, and click on the Price Sheet that you would like to add the Cards to, or create a new Price Sheet.

Click on  + Add Product > Print: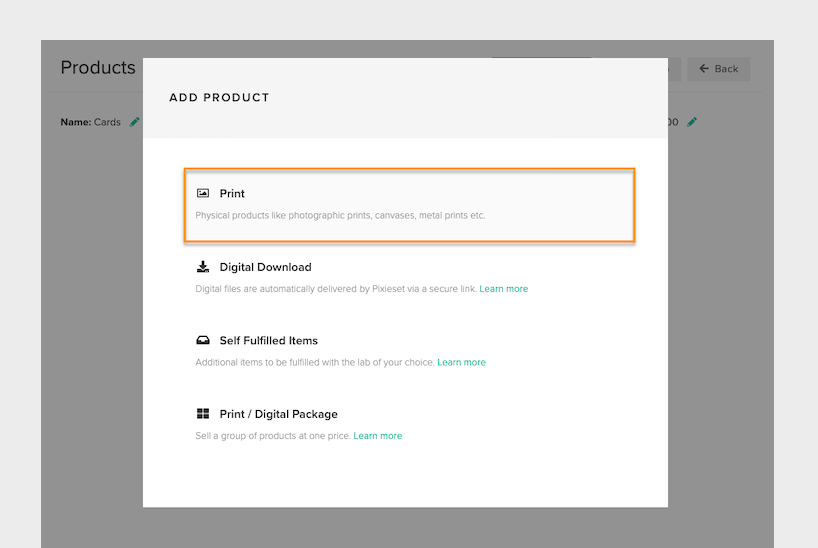 Then click the Cards product tab: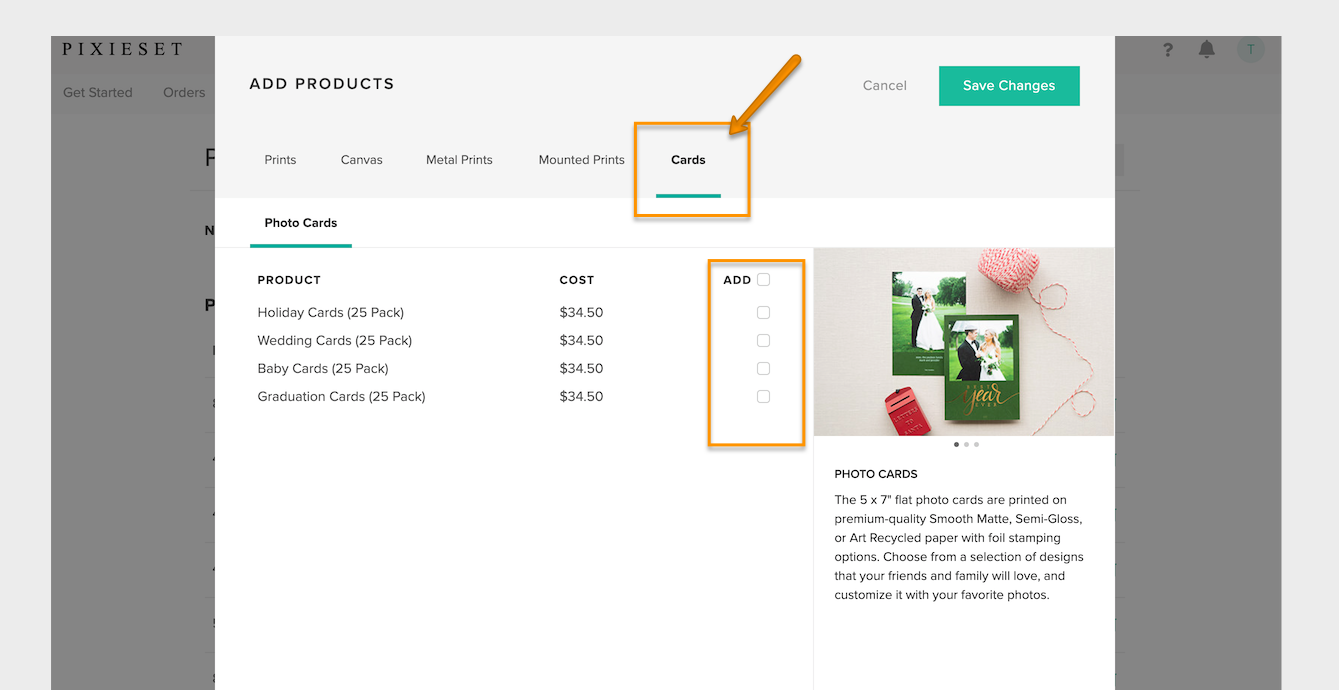 Cards are divided into 4 categories by style. You can add all 4, or just select specific types (Holiday, Wedding, Baby, or Graduation). 
Each type of card comes with different designs ready to go - or your client can easily customize the design further with photos, texts, and style options.
What will my client see?
To pull up the Card Designer, select any image to purchase (click on the Cart icon on the image). You will see Cards as a category of products for sale, click on "See Designs" beside the card category to view the available designs and access the Card Designer.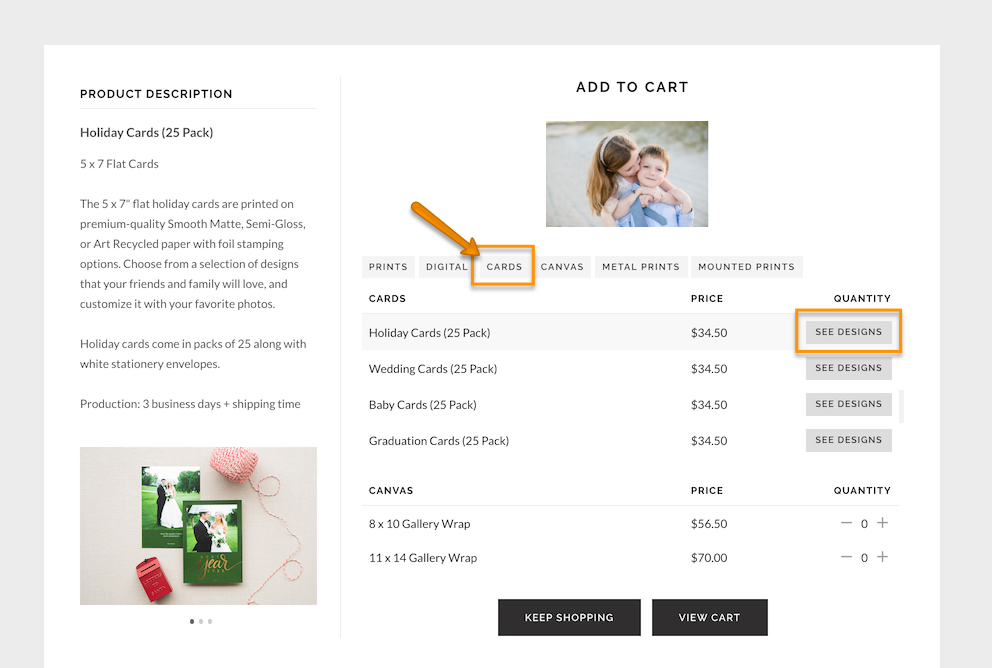 In the Design Selector, clients can filter their design options using the preferences on the left - choosing different Collection, Foil options,  and Orientation of the design - to easily filter their design options.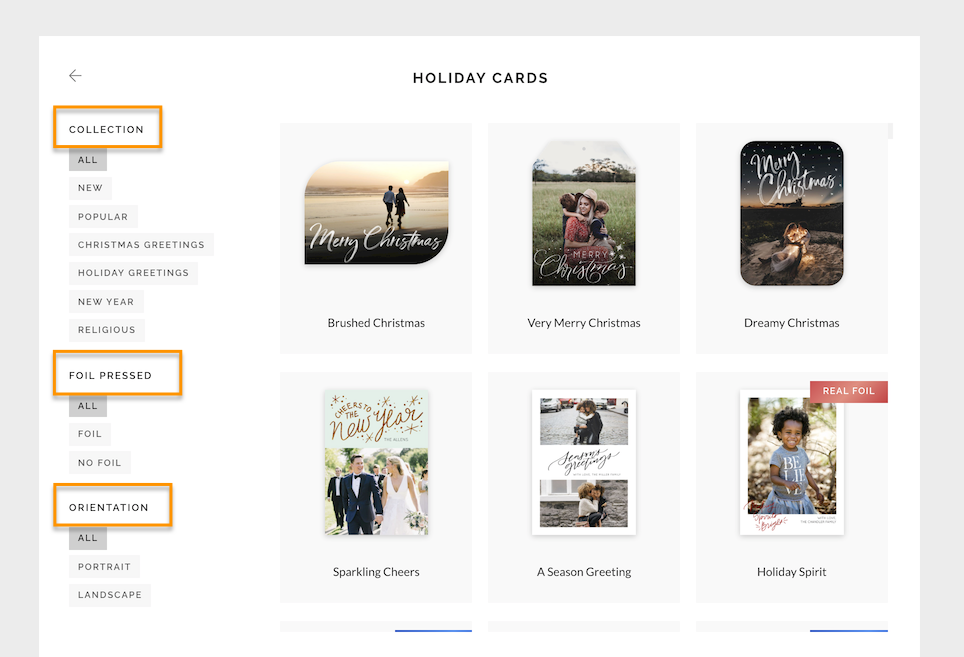 Once a Card design is selected, clients can customize the front and back Layouts, change the text, pick different colors styles, foil options and choose boutique cut shapes. They can go back to the Design Selector at any time to pick a different design, or Review their design when they are happy with the customization.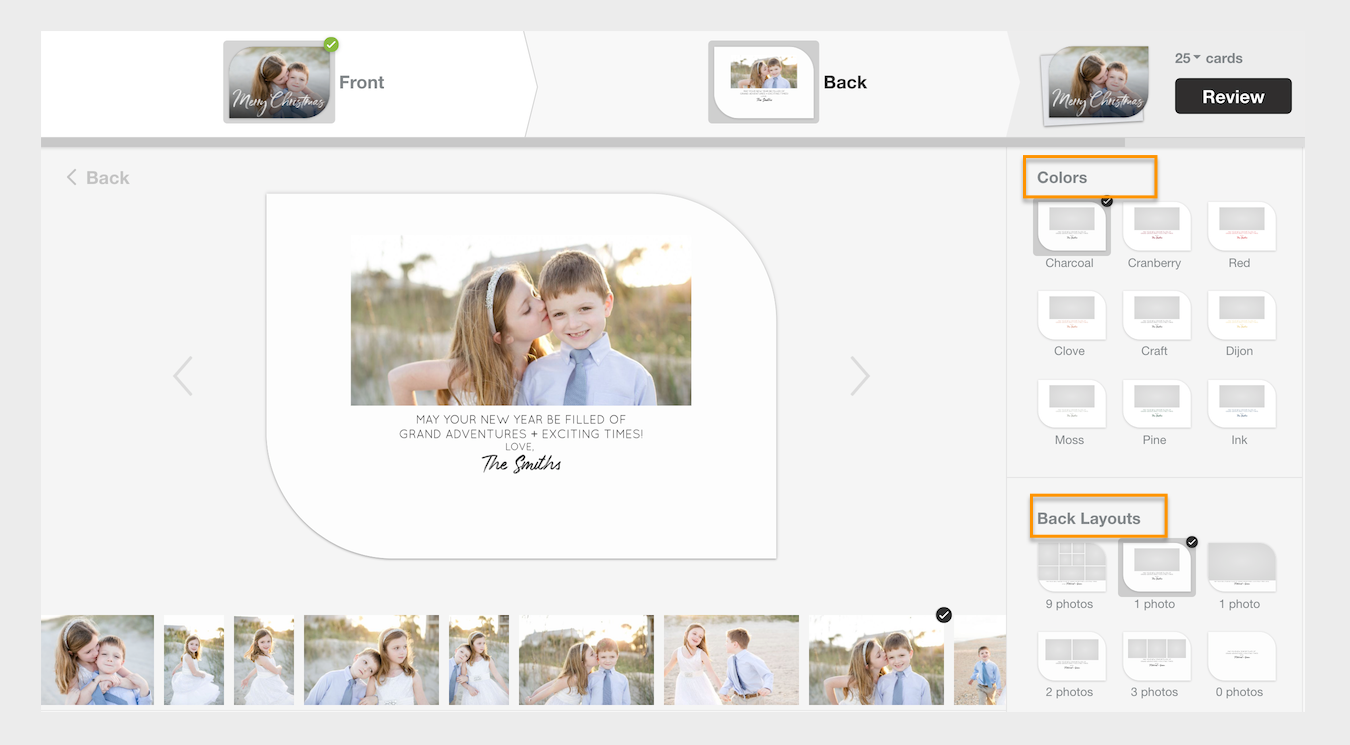 Cards are purchased in Packs of 25; in the Shopping Cart review stage, clients will be able to add more cards in increments of 25 by increasing the quantity of the order.
If you have a watermark applied on your images through Pixieset, the watermark will not be applied to the Cards.
Currently, the Card Designer is only available for US and Canadian stores.
You might also be interested in checking out these handy features to help with your holiday sales season: