With Studio Manager, booking has never been easier. Learn how clients can self-serve and effortlessly book a session.
Clients can book from you through your public Booking Site, a simple and beautiful page that showcases all your services. Alternatively, if you have a specific or private option in mind for your client, you can share a direct link with them!
This article will cover how to share your Booking Site or session type so that your client can begin the booking process. If you need to set up your services first, check out our Getting Started with Booking & Scheduling article here.
On this page:
Public Booking Site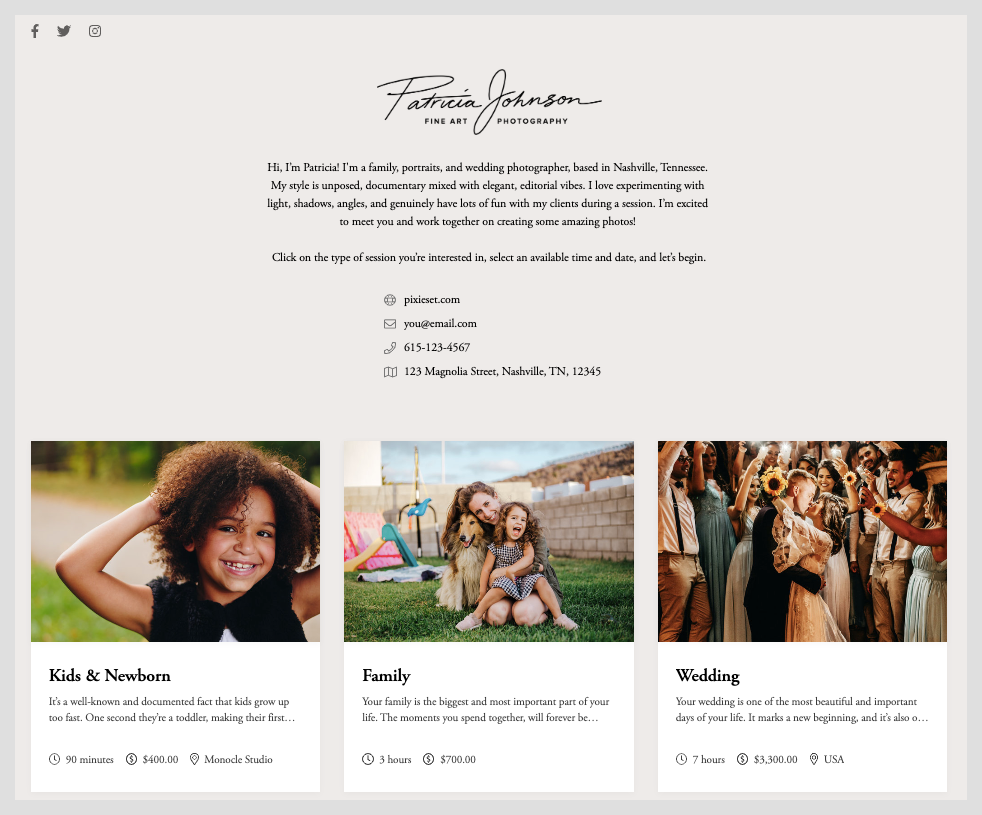 Your Booking Site is a public website where your clients can view, book, and pay for the public session types that you offer. For more information on setting up your Booking Site, click here.
To share your Booking Site, go to Studio Manager Dashboard > Bookings > Booking Site. In the top right hand corner, click Copy Link. From there, you can paste and share your link with your client, on your site, and across your social media accounts, etc. as needed.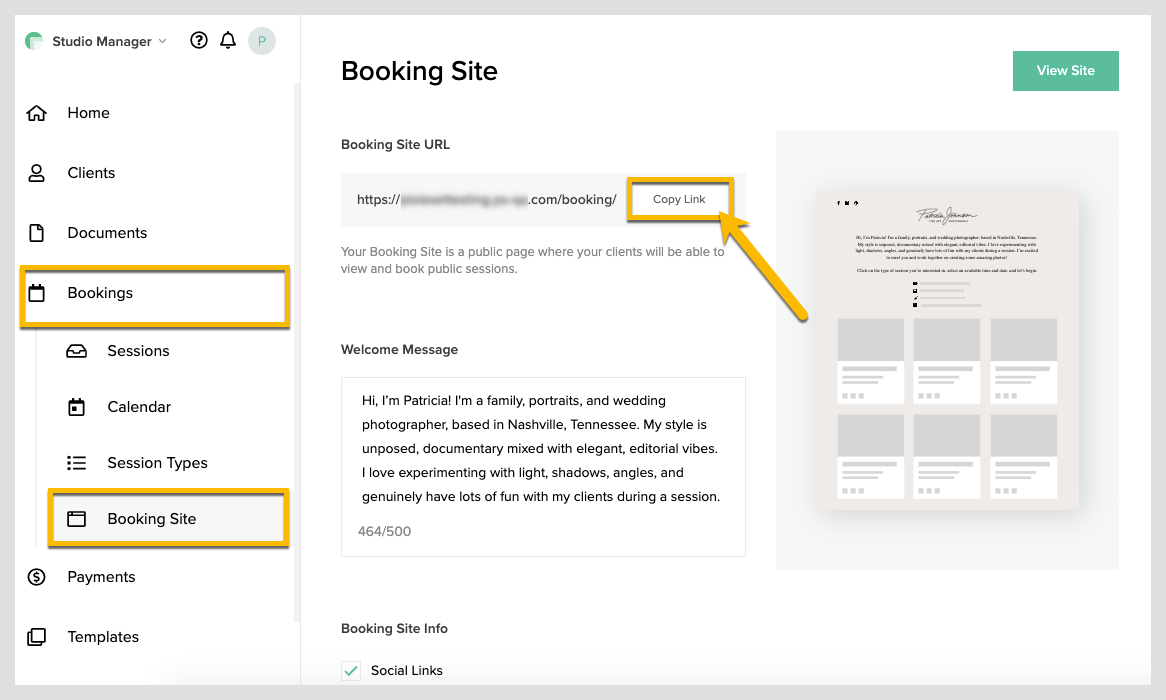 Direct Link
If your session type is private or you have a specific service in mind for your client, you can easily share a direct link! To retrieve the direct link for a specific session type, go to Studio Manager Dashboard > Bookings > Session Types.
Under the specific session type, click the Copy Link icon. Your direct link will be automatically saved to your clipboard and you can share with your client (e.g. via text, email, etc.).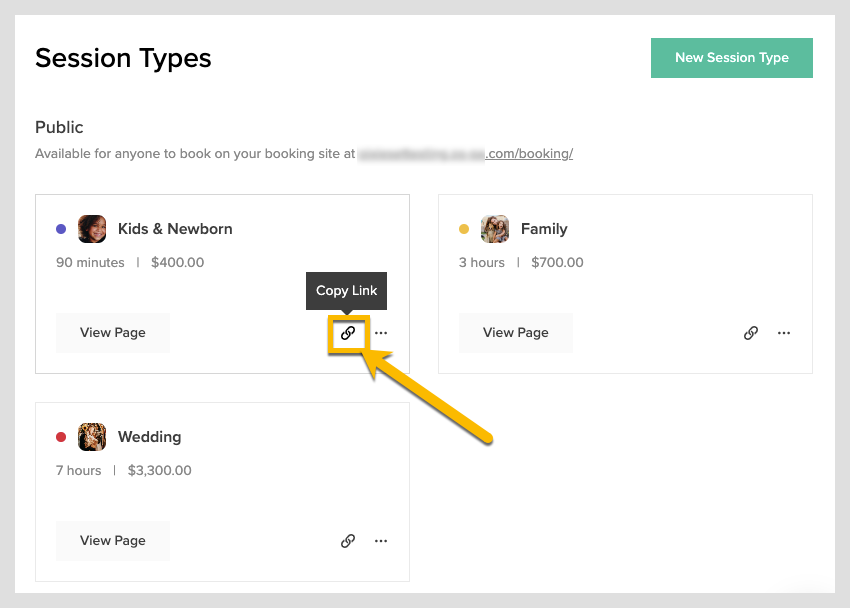 What will the client see?
When viewing your Booking Site, your client will be able to view all your services and click into any option to begin the booking process.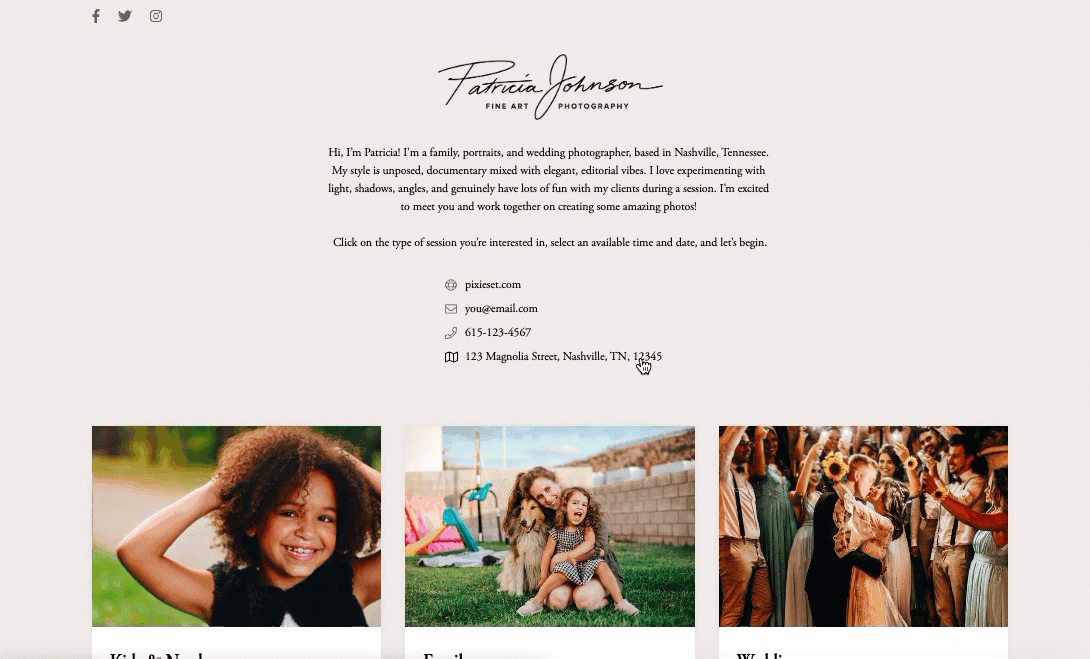 If you share a direct link for a session type with your client, they will be taken straight to the booking page of that specific session type instead.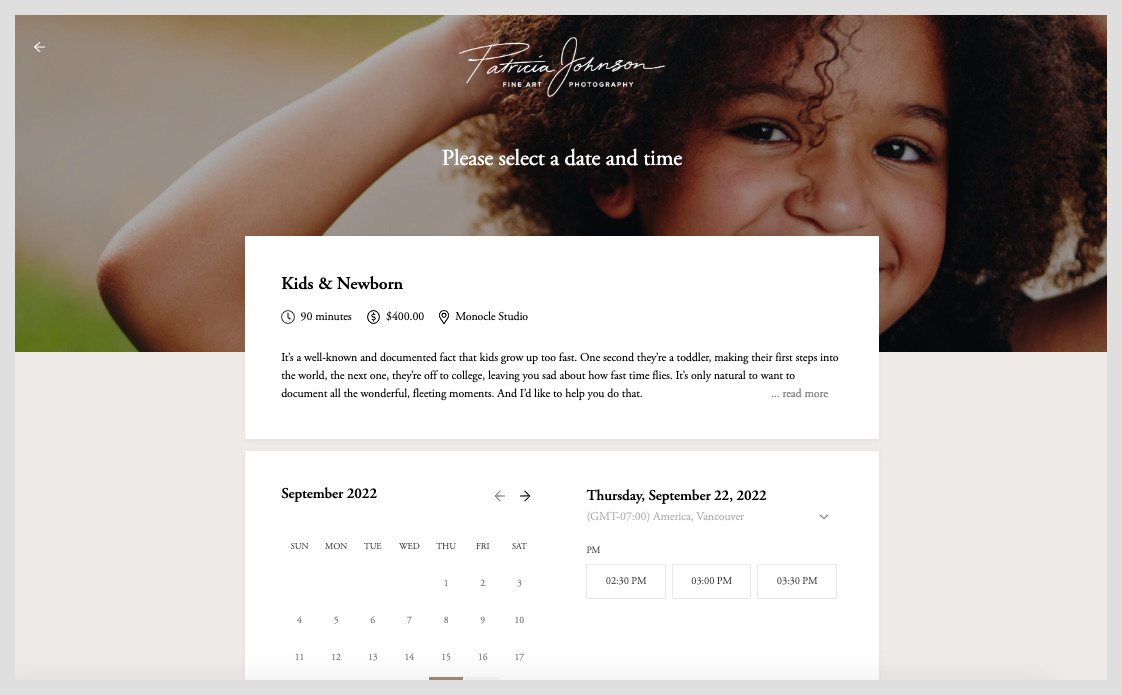 From there, the exact process will depend on your session type's settings, but a typical flow can consist of your client selecting a date and time, completing their intake form, and paying a retainer.