Your Profile information can be edited under My Profile. Below we'll walk through how to update the username and password, along with other Profile settings.

1. Click on the Profile Icon found on the top right corner of your dashboard
2. Select Profile from the dropdown menu to view and make changes to your Profile Icon image, or Business information. Select Account to make changes to your Pixieset username, account email address, or password.
3. Update the information by typing into the text fields.
4. Click the Save button for any changes made in the Account section. Information updated in the Profile section will be saved automatically.

The Business Name is what will appear in each Collection under the Collection name.
The Website entered in your Profile is what the Business Name will link to if this is clicked on in a Gallery or on your Pixieset Homepage. If no website is entered on your Profile, your Pixieset Homepage will be entered in the field by default. This can be updated at any time.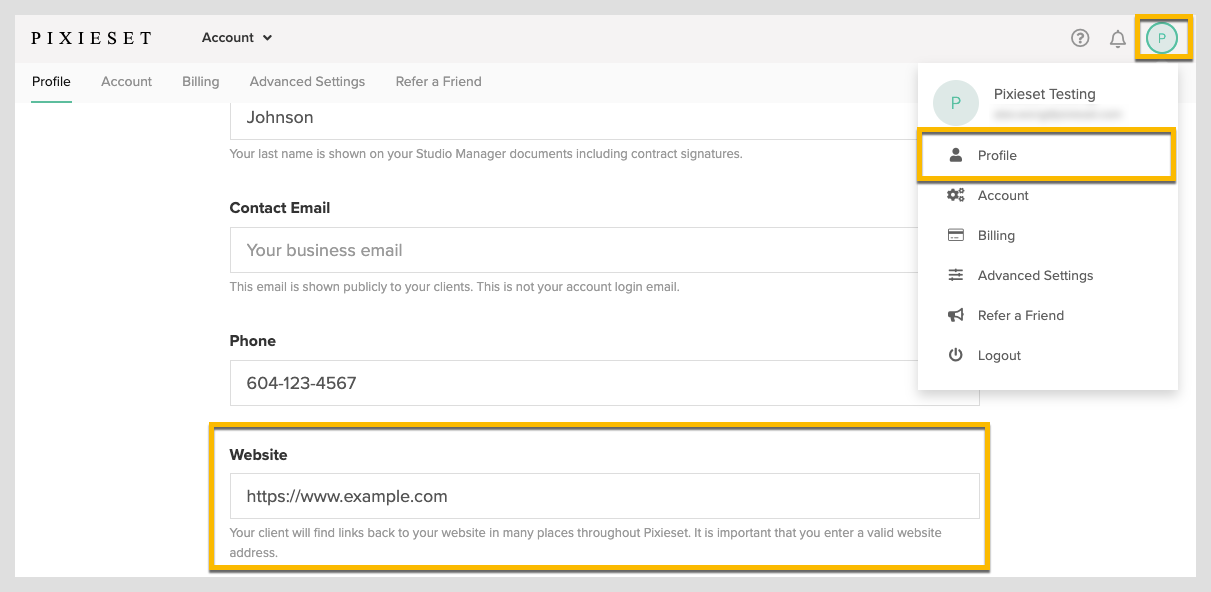 Note: If you change your username, the URLs to your Pixieset Homepage and Collections will change. Your Collections will always be in the format of yourusername.pixieset.com/collectionname (unless you are using a Custom Domain).