The first step in building a website on Pixieset is choosing a theme! There are a variety of beautiful themes available, each with diverse templates, fonts, block styles and spacing options to help you display your work in the best light. Our range of professional and elegant themes are easy to try and help you build your dream website!
For more tips, theme recommendations and inspiration, you can also read our Blog Post: How to choose the best theme for your photography website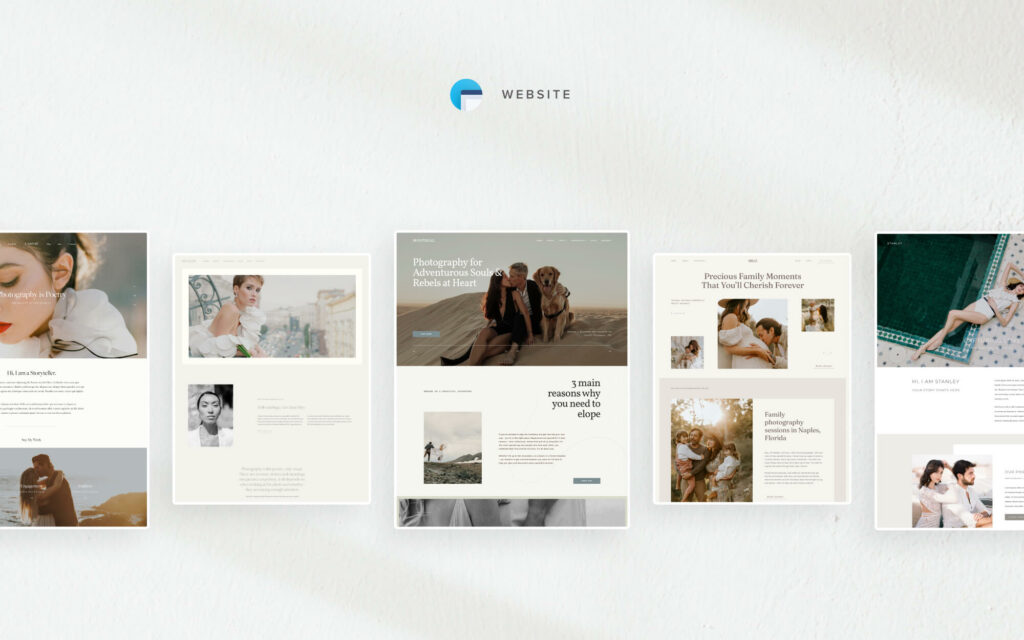 On this Page:
Selecting a theme
When you first open the website builder, you'll be asked to select a theme. This will load the website builder with a range of pages and sample content to help you get started. Remember, you can easily switch to a different theme later on!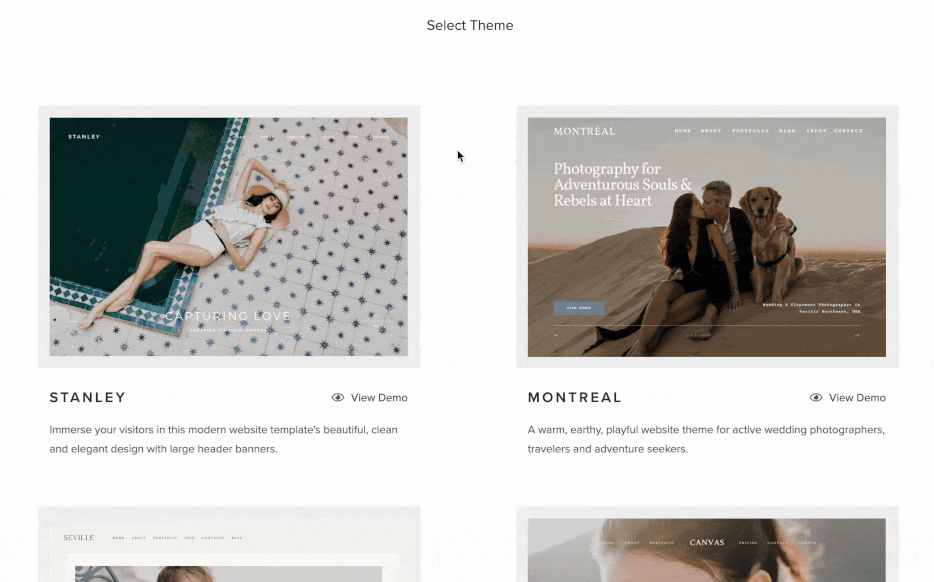 If you want to revisit the themes page, open your Design tab in the Builder Panel by selecting the paintbrush icon. Or you can click here. Beneath the Theme title, you will see a photo of your current theme. Click Change Theme to see your additional theme options.
If I change my theme, do I lose my content?
You can easily change your theme at any time without losing any of your content. While the appearance of your site will change, any text, videos, or images you've added will be preserved and ready to shine with a new look.
To fine tune your theme further, there are a wide range of customizable design options to meet your personal preferences. To read more about your design options, please click here.
Themes available with Pixieset
Below is a list of the themes currently available with Pixieset Website. Under each example, we've also included the default Font Theme and Color Palette in case you'd like your website to match the theme demo.
Stanley: Immerse your visitors in this modern website template's beautiful, clean and elegant design with large header banners.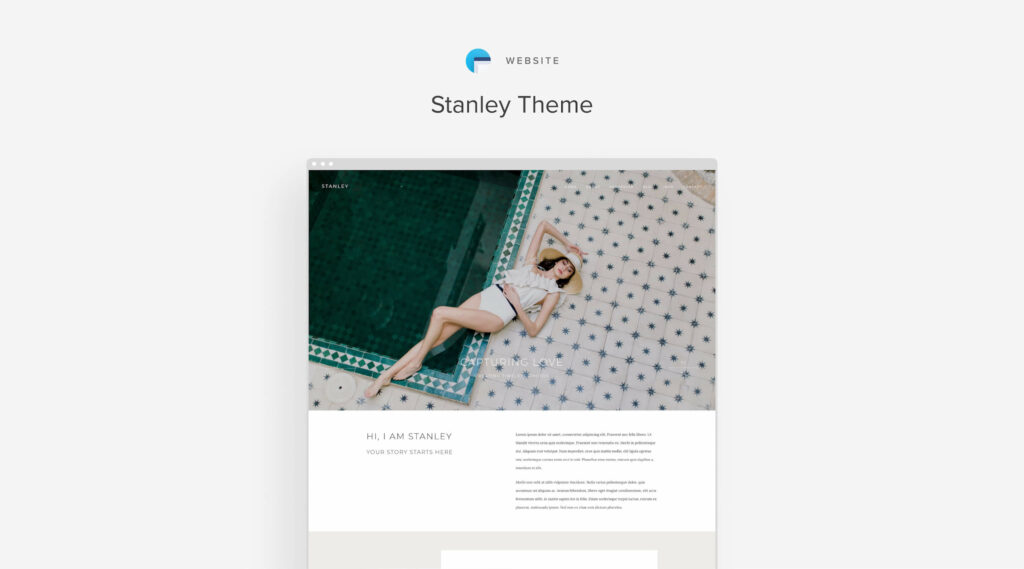 Font Theme: Montserrat
Color Palette: Comfort Gray
Canvas: A clean, modern theme with full-screen banners designed to capture the attention of your visitors instantly.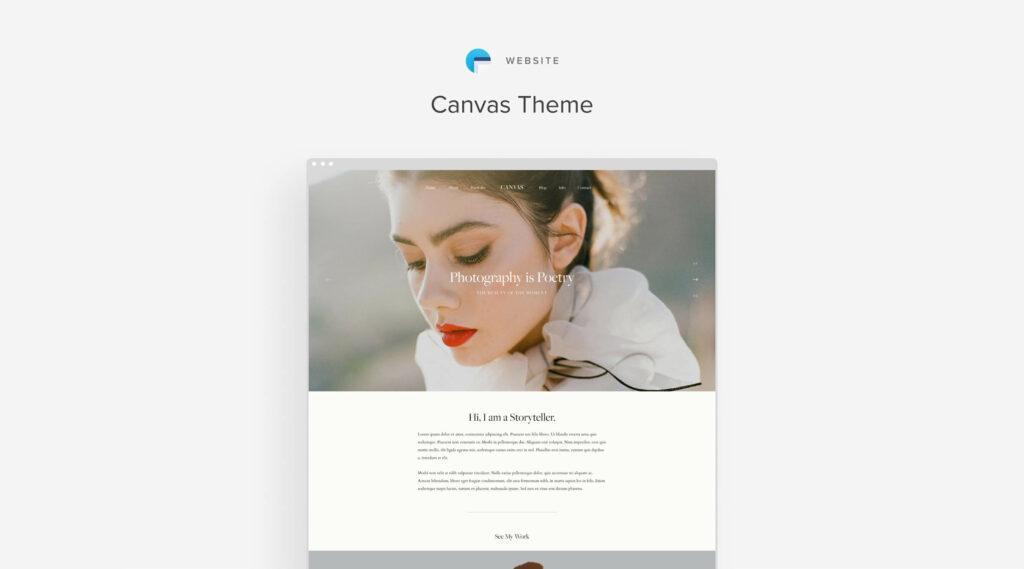 Font Theme: Freight Big Pro
Color Palette: Oyster
Montréal: A warm, earthy, playful website theme for active wedding photographers, travelers and adventure seekers.
Font Theme: Vollkorn
Color Palette: Sage
Hudson: Tell your story with beautiful edge-to-edge designs and grid based layouts that place your images front and centre.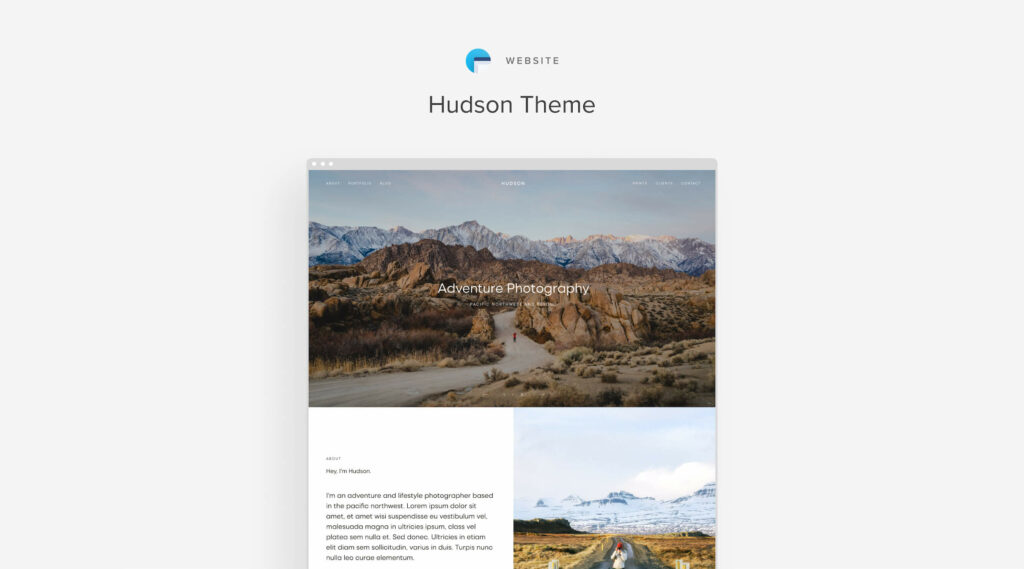 Font Theme: Izmir
Color Palette: Woods
Edward: Grab your viewers attention with a unique and bold portfolio website that stands out from the rest.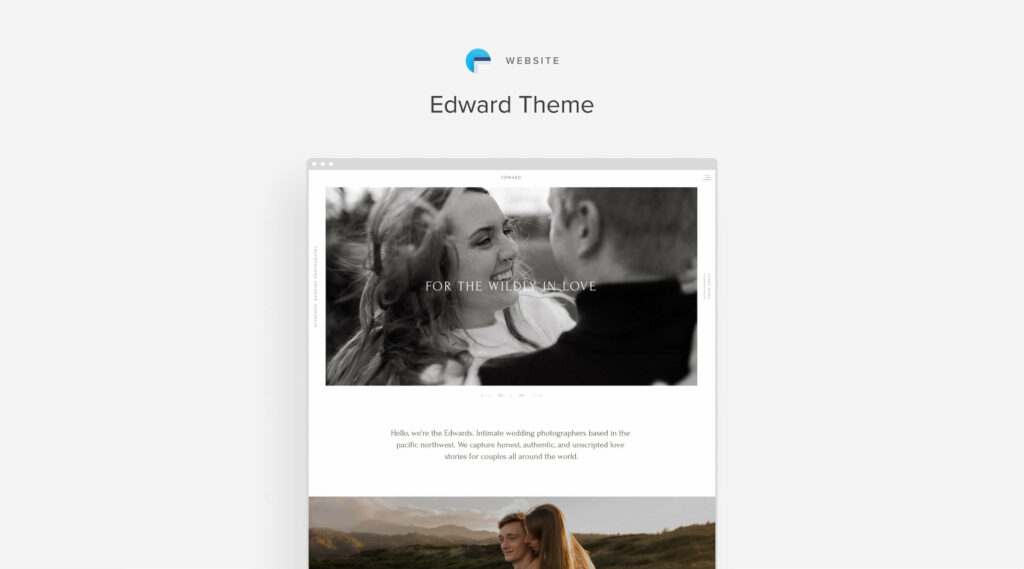 Font Theme: Forum
Color Palette: Stone
Seville: Elevate your website presentation with this high-end theme, airy layouts, delicate typography and soft, muted colors.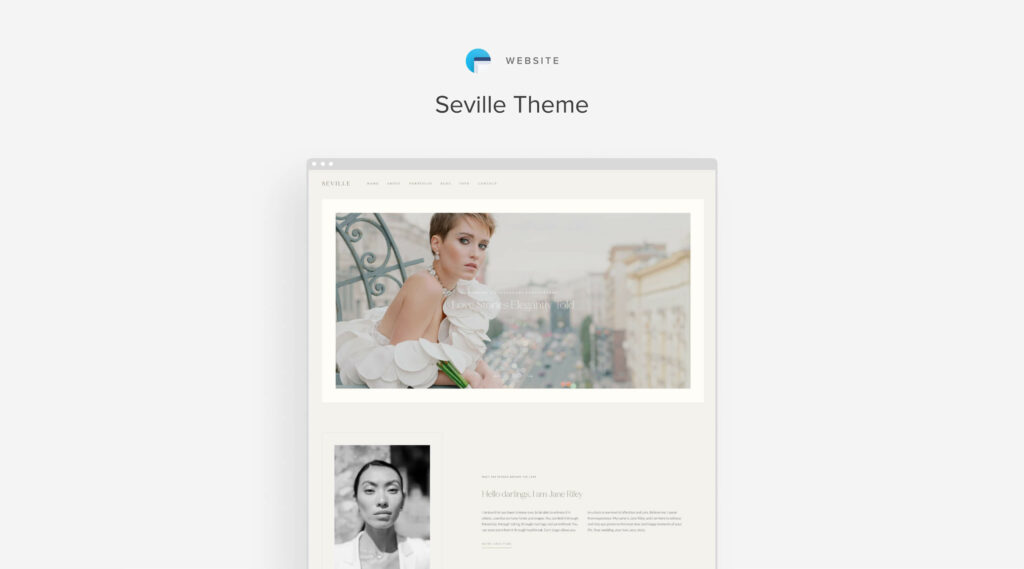 Font Theme: Spectral Mirage
Color Palette: Neutral
Milo: Tell stories through images and cultivate relationships with this charming theme for Family and Lifestyle Photographers.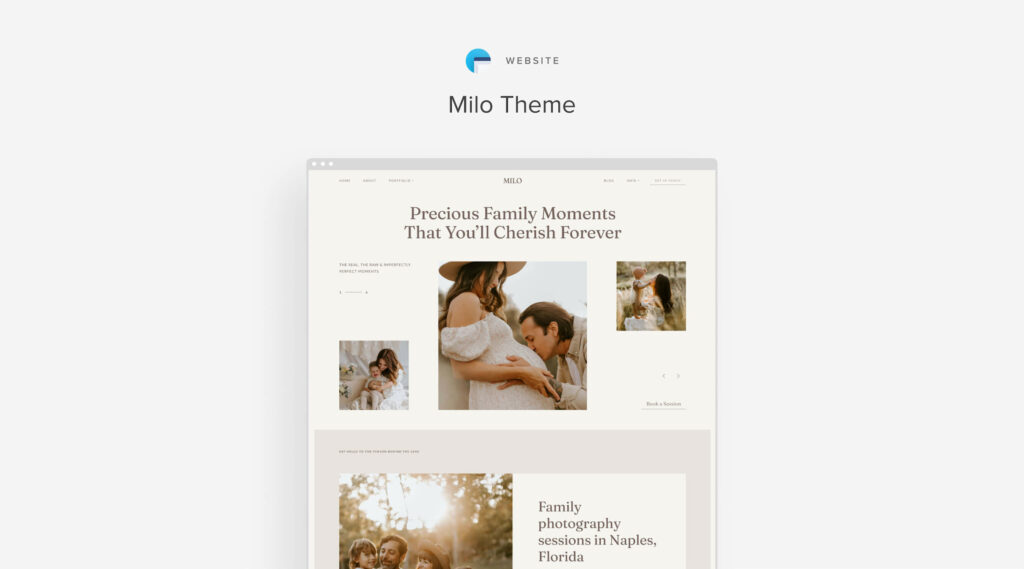 Font Theme: Fraunces
Color Palette: Milo
Skye: A minimalistic theme with clean tones and modern typography, to present your photography work boldly and confidently.
Font Theme: Freight Neo Light
Color Palette: Skye
Sierra: A graceful website theme, paired with large-scale typography, soothing color tones and airy layouts, to help photographers showcase their art.
Font Theme: Gilda Display
Color Palette: Sierra
Nordik: Immerse visitors in your portfolio through this fresh, nature-inspired website theme.
Font Theme: Quincy
Color Palette: Nordik
Avery: The sidebar navigation of this theme creates the perfect layout for showing off your visual portfolio.
Font Theme: LTC Caslon
Avery does not support advanced color palettes
West: A simple and beautiful theme that creates an elegant and refined look effortlessly. Designed to complement your photos, West is perfect for any photographer.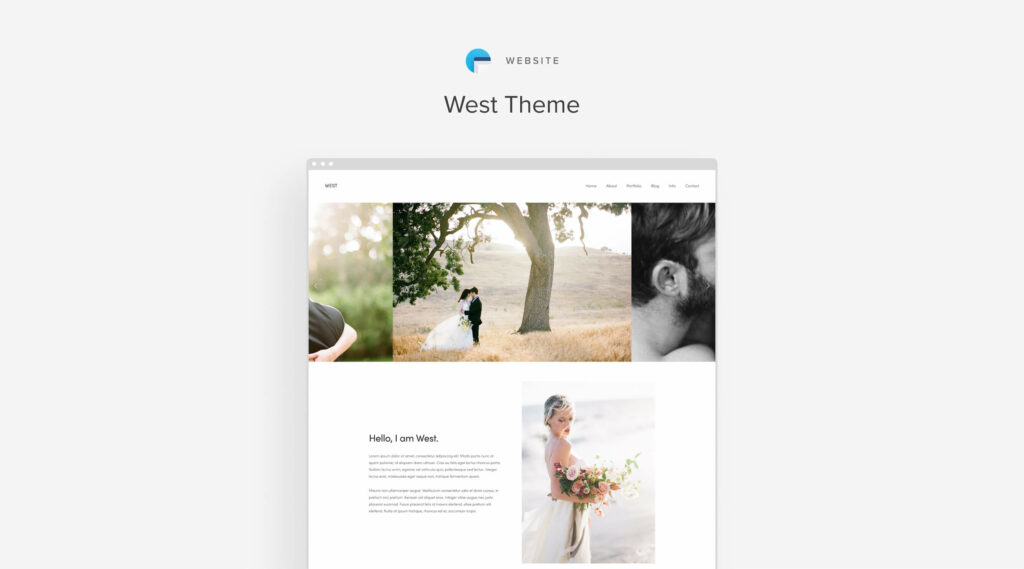 Font Theme: Sofia Pro
West does not support advanced color palettes
Customizing your Theme
Once you have changed your theme, you can fine tune it further to really capture your brand.
Using the Design Options
After switching themes, we encourage you to explore options within the Design Tab to display your content so it best compliments your photos. For example, you may find a different font or color palette works better for that theme so it's definitely worth exploring those adjustments.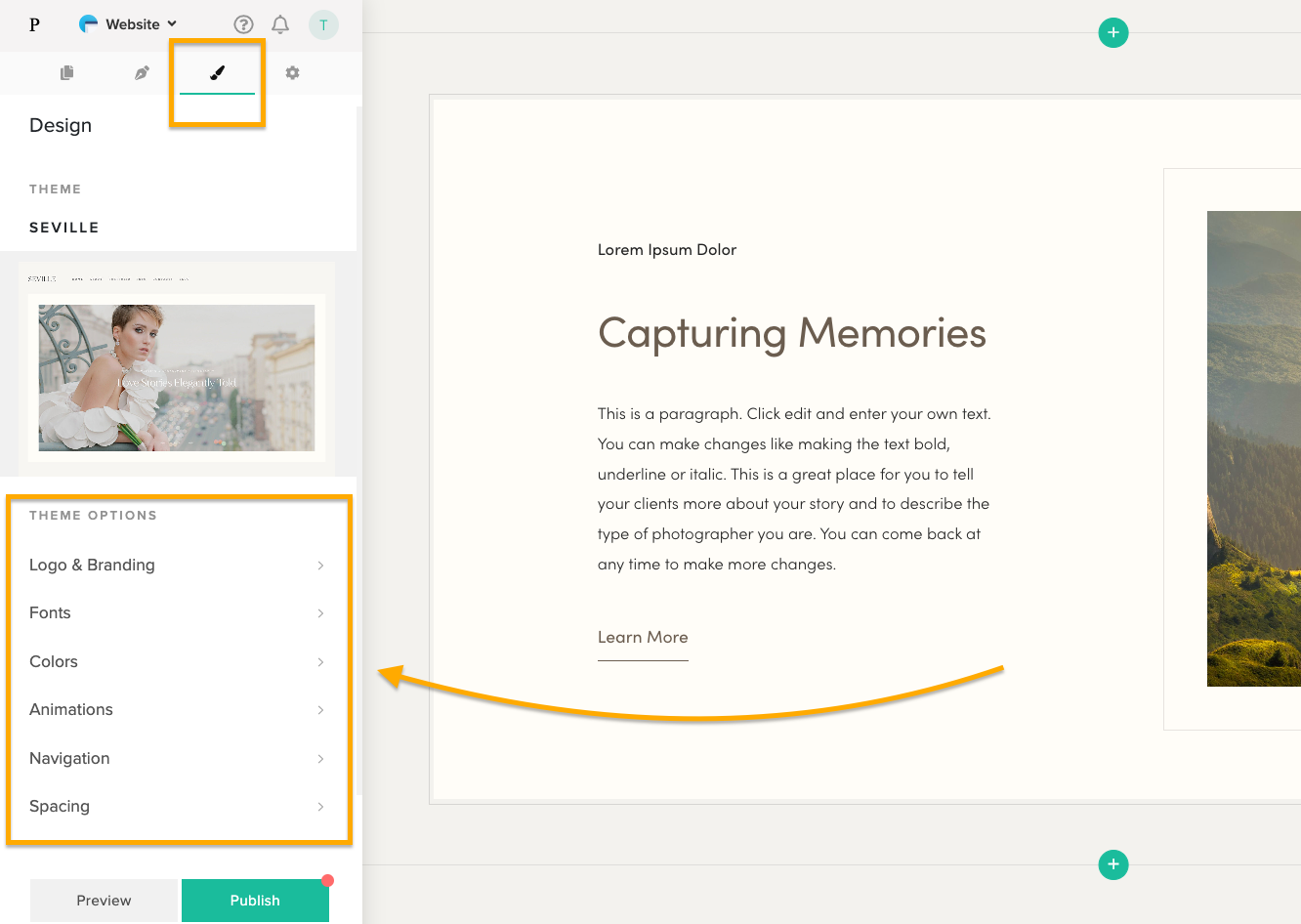 Read more on Design options here.
Exploring Page Templates
With any new theme, comes a new set of page templates. If you're still in the process of adding content, you may find renewed inspiration using new page templates which can act as a great starting point. You can find page templates by opening the Pages Tab and clicking + Add Page. You can then review the available page templates and add a new page to your website.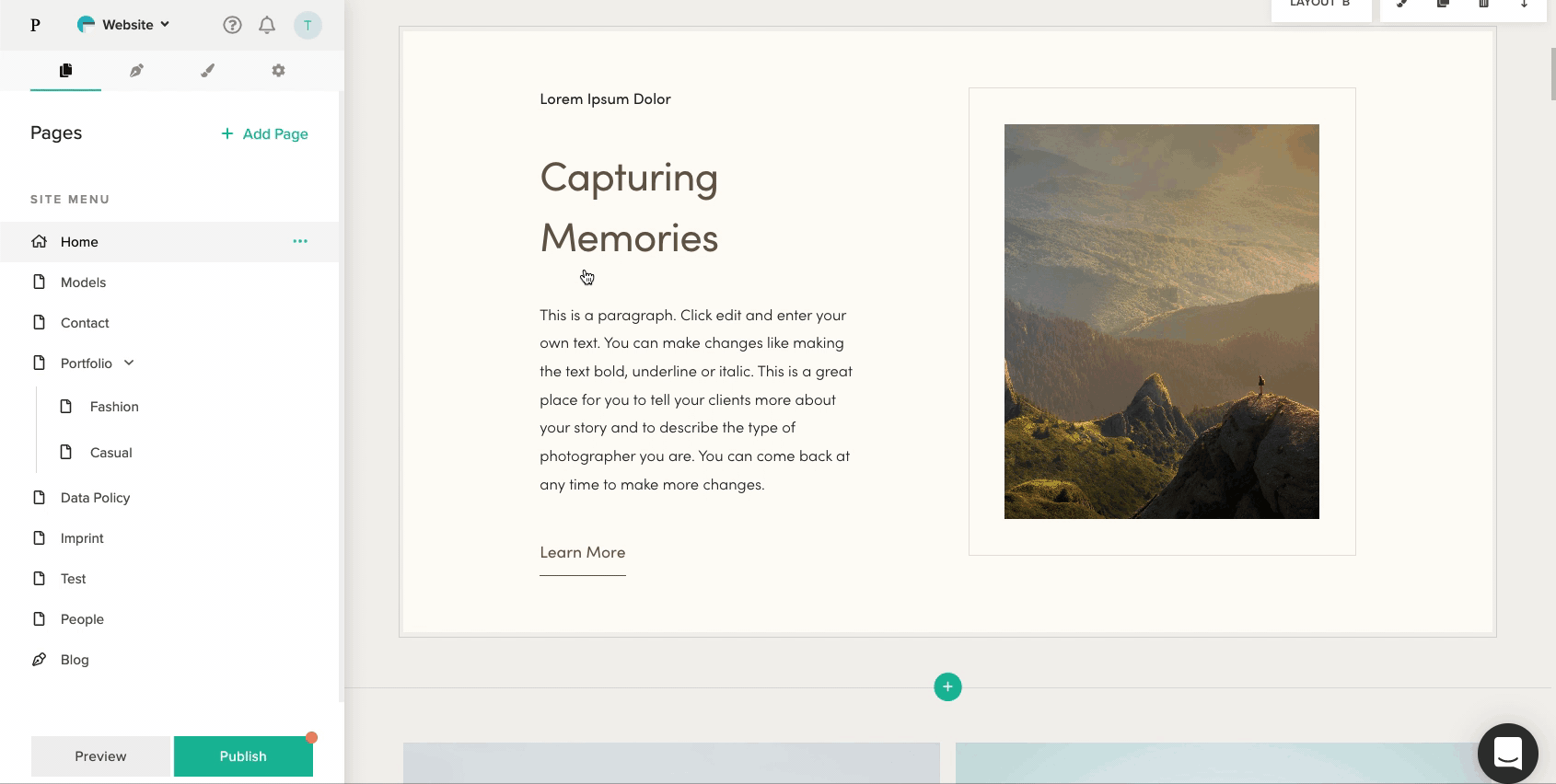 Read more on pages here.
Adjusting Header Content
Each theme stands out with unique header/menu layouts for each page. Any header content is saved within that specific theme so when you switch, you can easily explore the new header options that are unique to the new theme.
Simply toggle the Layout button on top of the header to review the options. This will allow you to customize your headers based on the theme's design and create a dazzling first impression to your pages.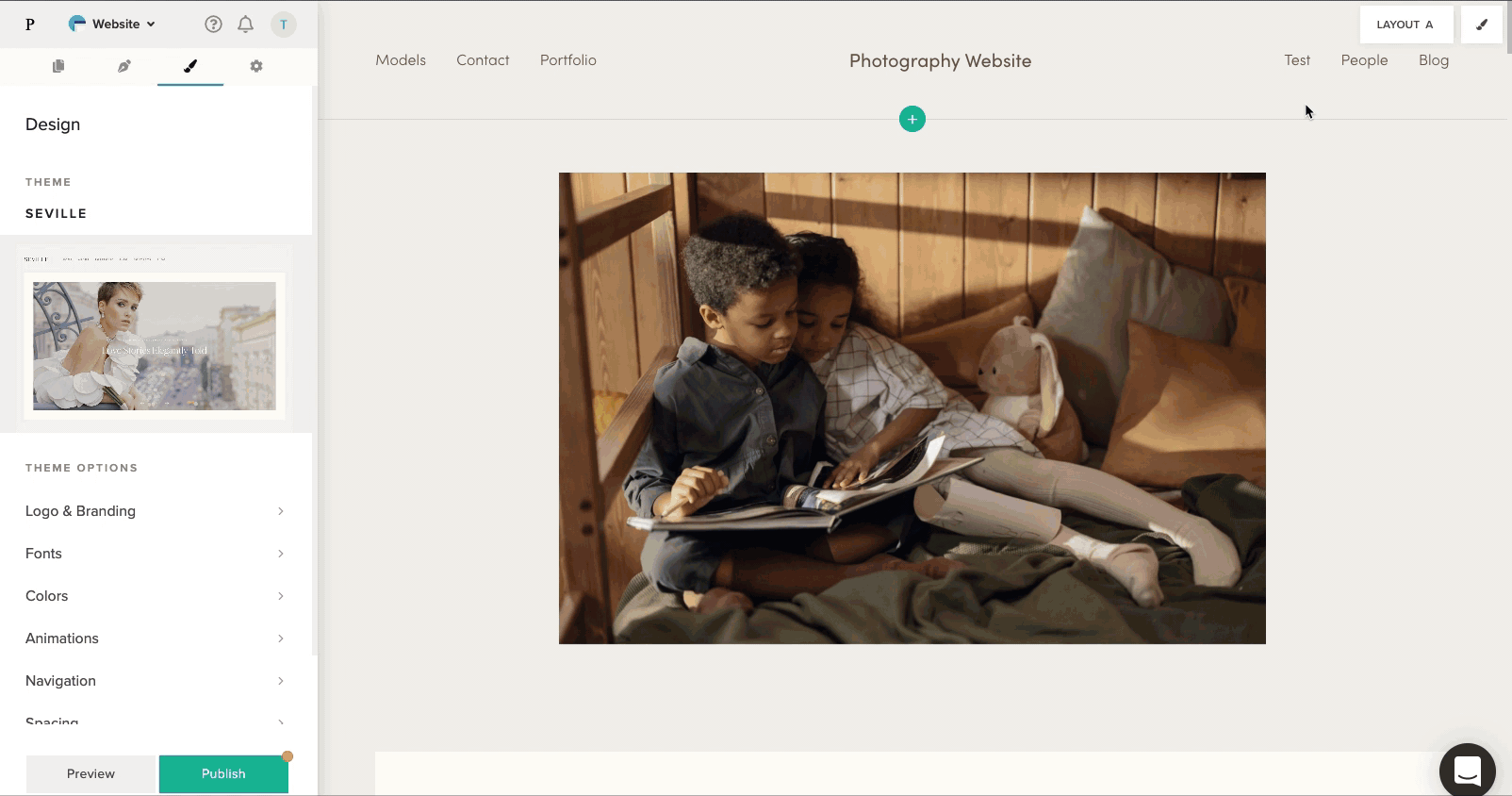 Note: Avery and West do not have header layout options
Read more on customizing your header here.