You can easily bring your Pixieset Website to life with beautiful site wide animations! This article will explain how to introduce animations to your Pixieset Website to engage visitors while they scroll through your site.
Choosing Animations for your Website
From your Website Builder, go to your Design Tab > Animation to access your Website's animation options.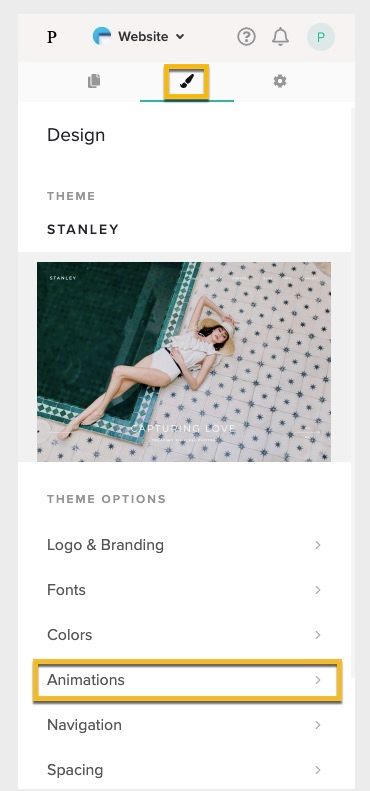 From there, you can choose from a range of animation styles and set your preferred duration for each animation. This will control how each content block comes into view as your visitor scrolls through your Website.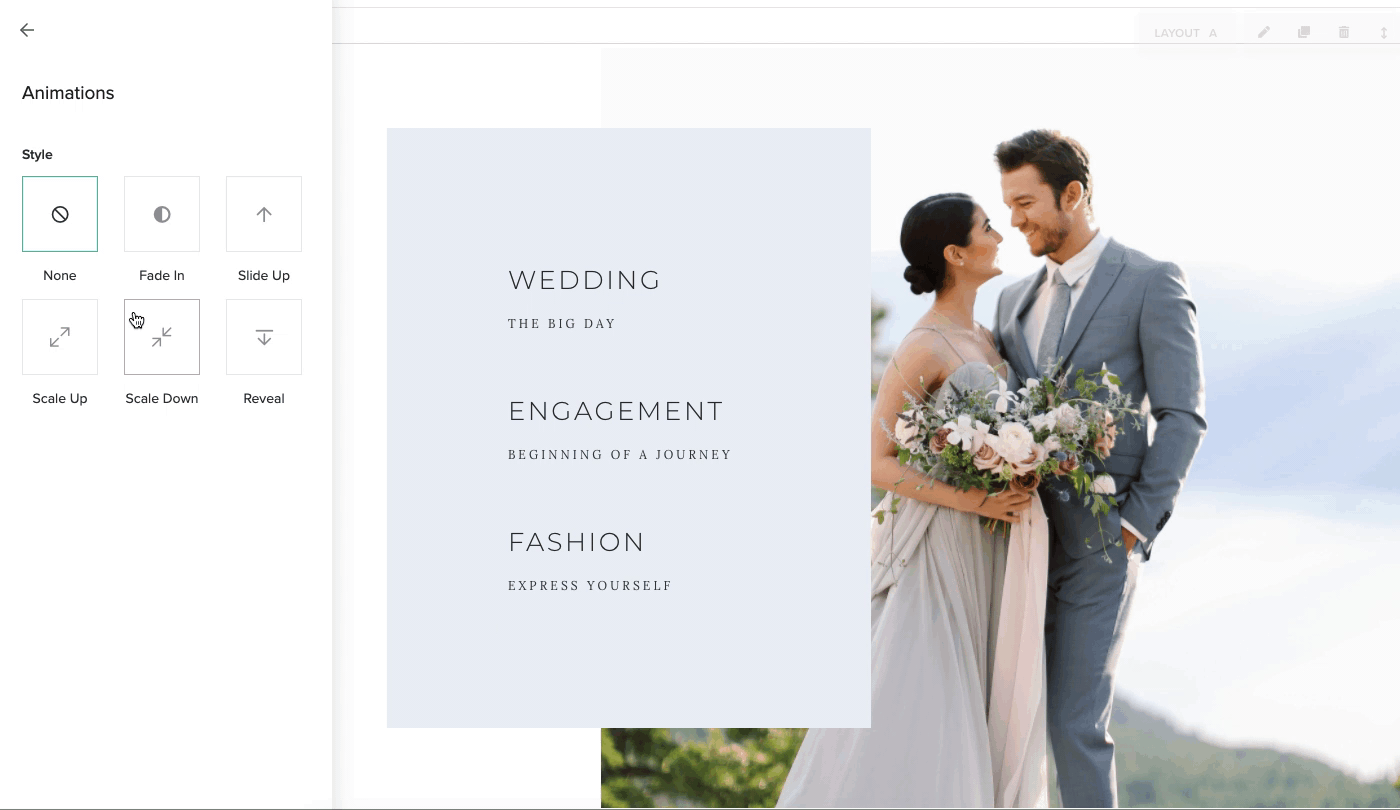 Previewing your Website's Animations
You can try out different animation styles and durations in the design tab and you'll see how they apply to your Website's content in the right hand side. You can also use the Preview Button in the bottom left hand corner to view the visitor experience. You can update your animation style at any time to find the perfect animation to suit your brand. Just hit Publish to take your changes live!