*Please note that Stripe is available to customers in the US, Canada, UK, Australia, Austria, Belgium, Denmark, Finland, France, Germany, Ireland, Italy, Japan, Luxembourg, Netherlands, Norway, Spain, and Sweden. 
Brazil, Mexico, Portugal, Singapore, and Switzerland are currently in private beta and you can sign up here: https://stripe.com/global
In order to sell products through your Pixieset Store, you will need to set up a Payment Gateway to receive funds from clients. You can choose between 
Stripe, PayPal,
or 
Offline Payment
, or any combination of the three options if you'd like to offer multiple checkout options for your clients.
Stripe is a quick and secure way to accept credit and debit card payments online. Funds from all purchases and transactions will be automatically deposited into your Stripe account, and then transferred to the bank account you have connected. 
Creating and Connecting your Stripe Account:
1. Navigate to your Store Dashboard, and click on Settings > Get Started (beside Stripe)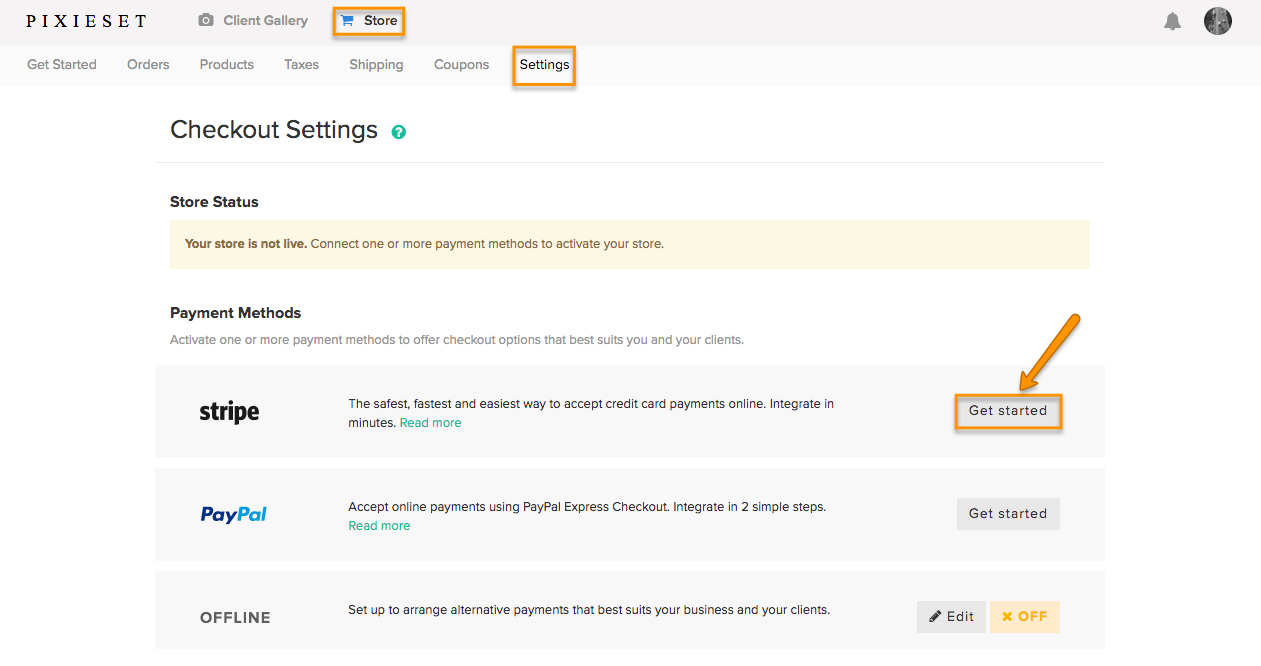 2. Click the 
Connect with Stripe
 button

*If you already have a Stripe account, simply sign in and click the Connect to my Stripe account button on the pop-up window, and you are done!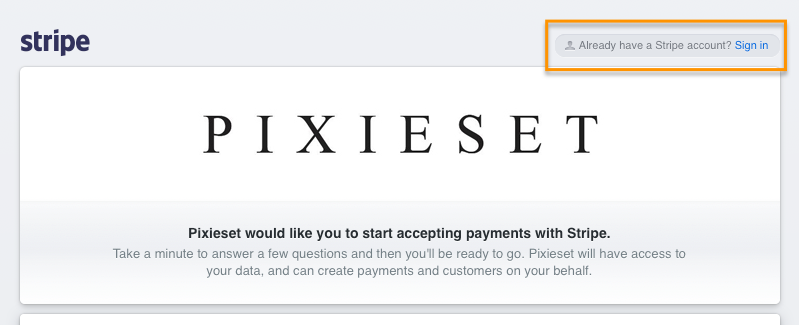 3. Fill out the relevant information in the new window, and click on Authorize access to this Stripe account button at the bottom.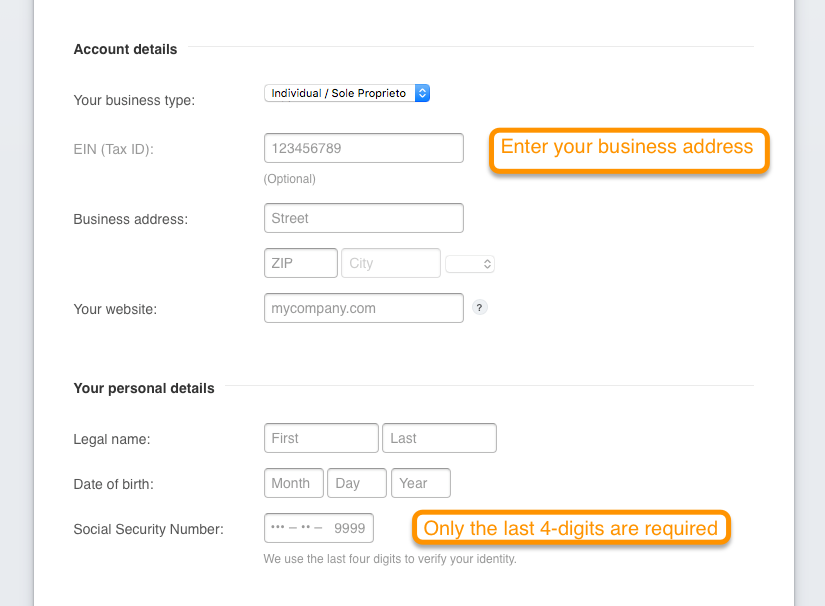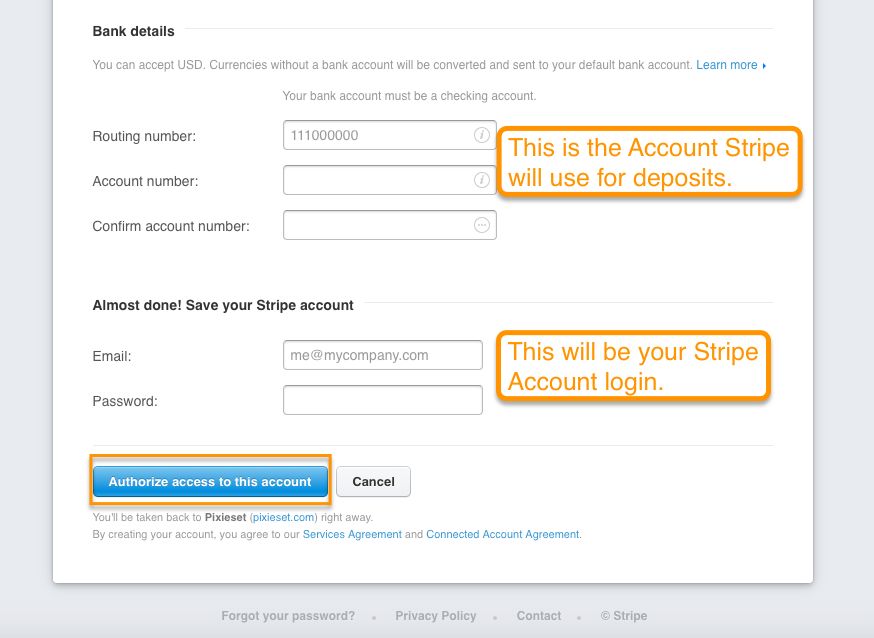 4. You will be redirected back to the Settings page within your Store Dashboard. Simply switch the Store ON to start selling! 

Note: Collections created before your Store is set up will have the Store OFF by default. You can turn the Store on for these Collections by going into each Collection, and changing the Store Status to ON within the Store section of the Collection Settings tab.