Pixieset offers a range of subscription options to suit the varying needs of our users, and you are able to make changes to your subscription at any time! You can choose to utilize our Free Plan, which is Free forever, or select any of our upgraded subscription options.
Each of the subscription levels offer a varying amount of available Storage, from 3 GB on the Free Plan, to Unlimited on the Ultimate Plan. 
You can review all subscription options here: https://pixieset.com/upgrade/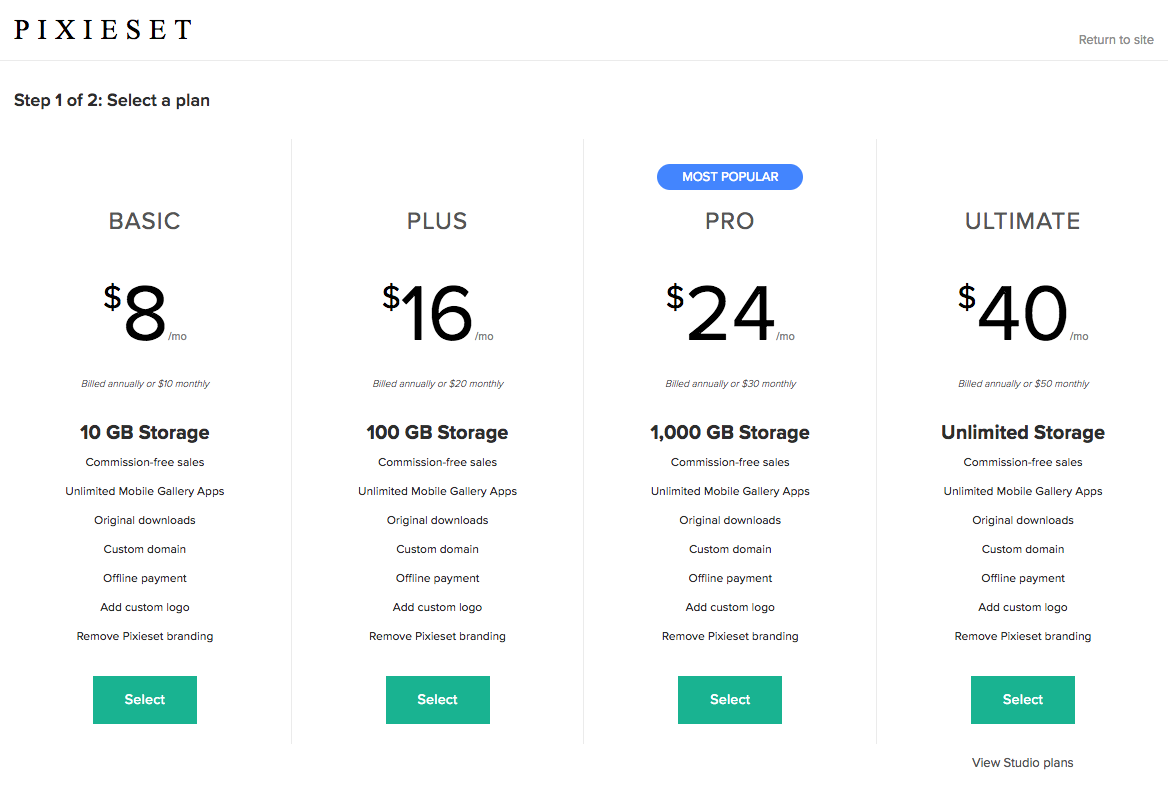 Upgrade or Downgrade your Subscription
If you are looking to make changes to your Pixieset subscription, you can do so at any time from your subscription Dashboard! Simply click on the Profile Icon at the top right of the page, and then click on Subscription > Change Plan to upgrade, downgrade, or change between monthly and yearly billing.

When a change is made to your Subscription level before your current billing cycle has ended, the system will automatically pro-rate the unused time from your most recent Subscription payment, and will add this as a credit to your Pixieset account. This credit will then remain on your account, and be put towards future payments automatically.
For example, let's say you subscribed to the Basic - Monthly Plan, but decided to change to the Yearly Plan on the same day that your initial payment was processed. Assuming you made the change to yearly billing on the same day, you would receive a pro-rated credit for your initial $10 payment, and this would be put towards your $96 Basic Yearly payment. You would then be charged $86 for the yearly upgrade, as the remaining $10 would be covered by your Account credit.
Cancelling your Subscription
While all monthly and yearly Subscriptions are set to automatically renew at the end of their billing cycles, you are able to cancel your Subscription at any time. To do this, click on Profile Icon > Subscription > Change Plan > Cancel my Subscription at the bottom right of the Change Plan page. From there you will be able to cancel your Subscription, or Downgrade back to the Free Plan.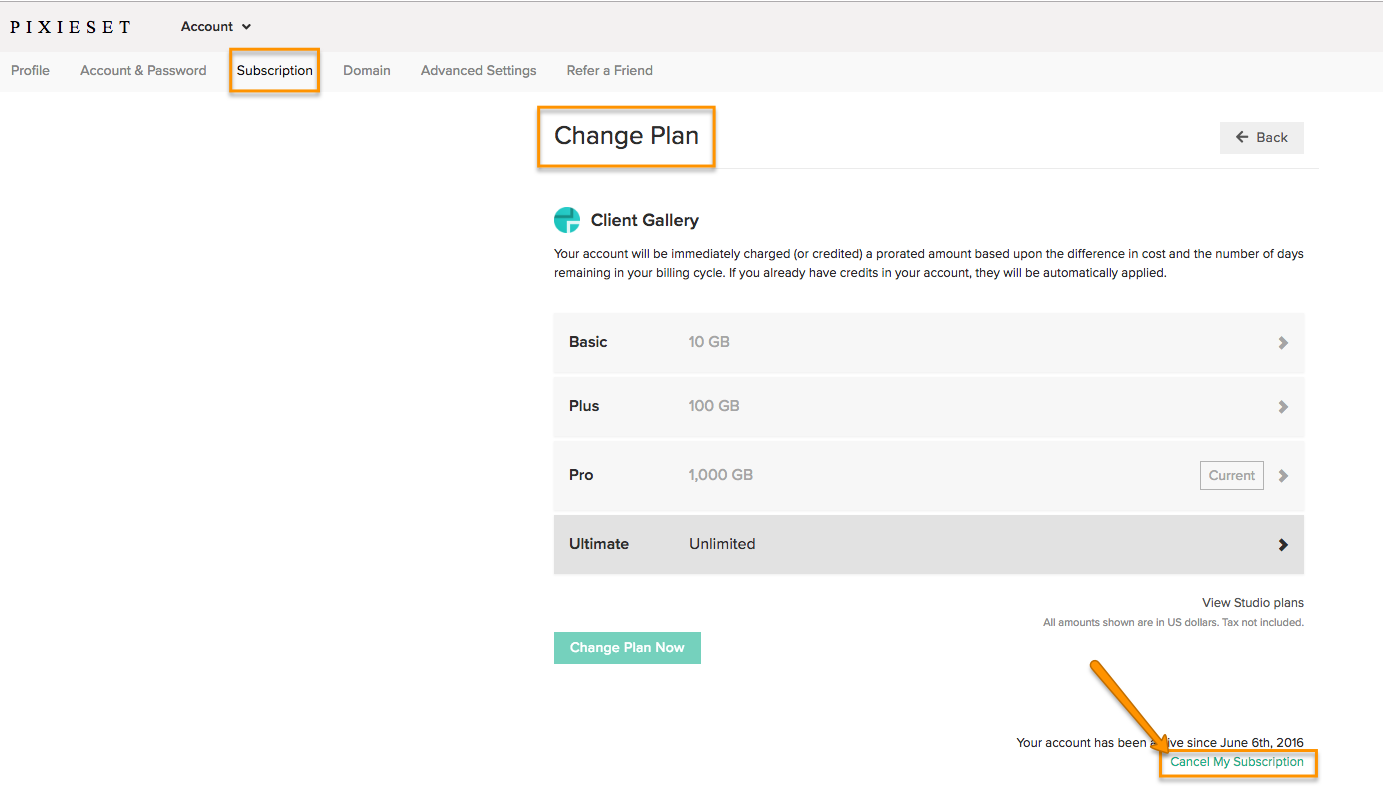 Important: Once your Subscription has been cancelled, you will immediately lose access to all images and Account information.
If you currently have an unpaid invoice in your Account, you will not be able to cancel or change your Subscription until that invoice is paid. If you would like to cancel or change your Subscription without paying the outstanding invoice, please contact support@pixieset.com.
Accepted Methods of Payment for Subscriptions
We currently accept Visa credit and debit cards, MasterCard credit and debit cards, as well as American Express credit cards.