When clients book a session with you, you may want them to complete a questionnaire or contract at the same time. This can be achieved with Studio Manager's Intake Documents!
Intake documents, or client intake forms, are documents that you can require clients to complete as part of your session booking flow. With any upgraded Studio Manager Plan or Suite Plan, you can easily attach a questionnaire template and/or a contract template to your session type in Studio Manager. This is a great way to streamline your workflow and ensure that you have all the necessary information and required agreements collected immediately upon booking.

This specific article will go over how to create and set up intake documents in a session type.
On this page:
Setting up your Intake Documents
You can use any existing questionnaire template or contract template from your Templates page as an intake document for your sessions.
To set up your session type's intake documents:
Add documents as templates (You can skip this step if you have already created templates that you wish to use).Go to Studio Manager Dashboard > Templates and add your intake document as a questionnaire template or contract template.
Add the intake documents to your session type. Go to Studio Manager Dashboard > Bookings > Session Types and click to edit the specific session type you'd like to add your intake document to. Under Intake Form, scroll down to Documents and select the templates you'd like to add to your session type.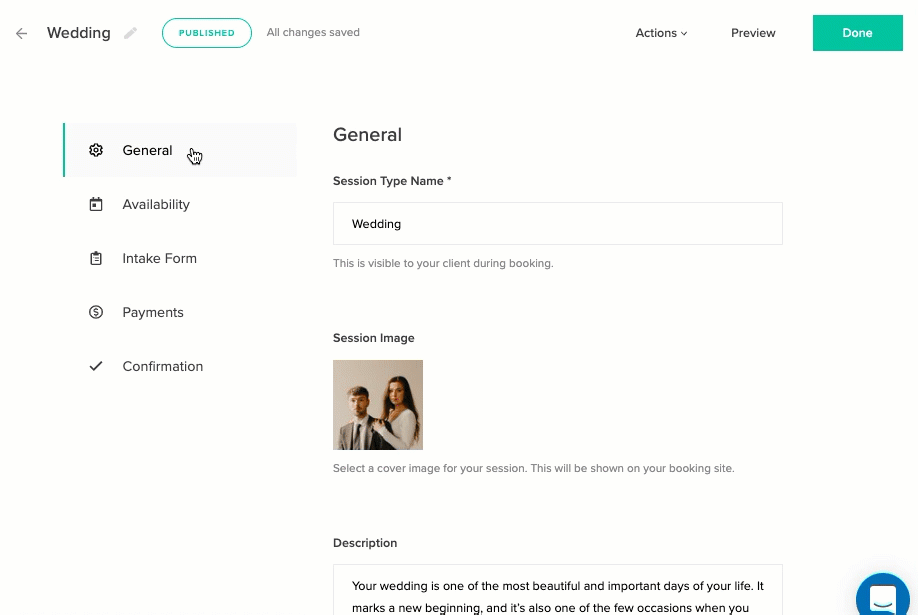 Once this is done, you are all good to go! When selecting that session type, clients will be required to complete your intake document(s) before they can complete the booking.
Note: You can also add intake documents to one-off sessions. When manually creating the one-off session, simply proceed to the session's Intake Form section and add any applicable intake forms.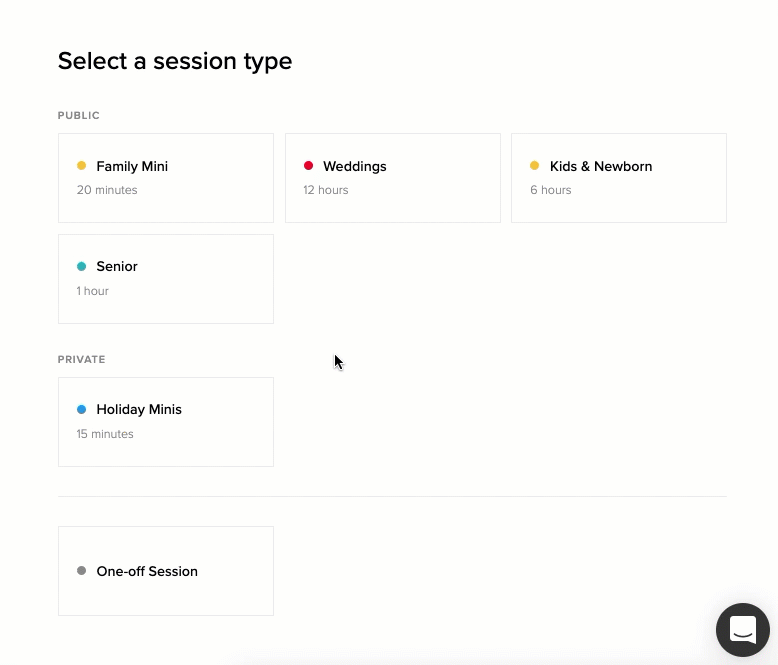 Viewing a Client's Completed Intake Documents
You can always review a session's associated intake documents by going to Studio Manager Dashboard > Bookings > Sessions and clicking into the specific session. Under the session's Documents section, you will be able to review the attached intake documents (as well as any associated invoices).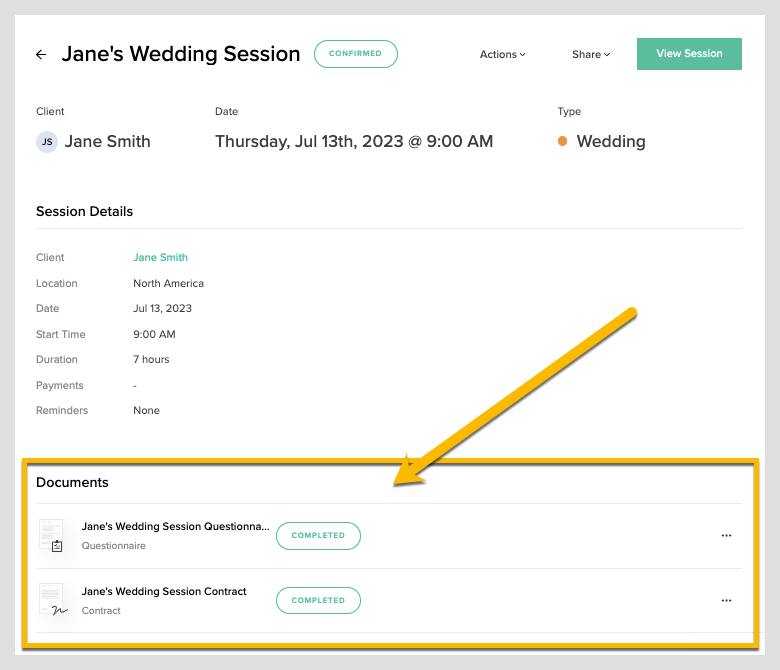 Note: These intake documents will also automatically appear in your dashboard's Contracts and/or Questionnaires page.