With Studio Manager, you can easily create professional, legally binding contracts that your client can sign on any device. This article will cover how to create a new contract and send it directly to your client.
On this page
Creating a new Contract
To create a new contract, go to your Studio Manager Dashboard > Contracts and click the Create Contract button.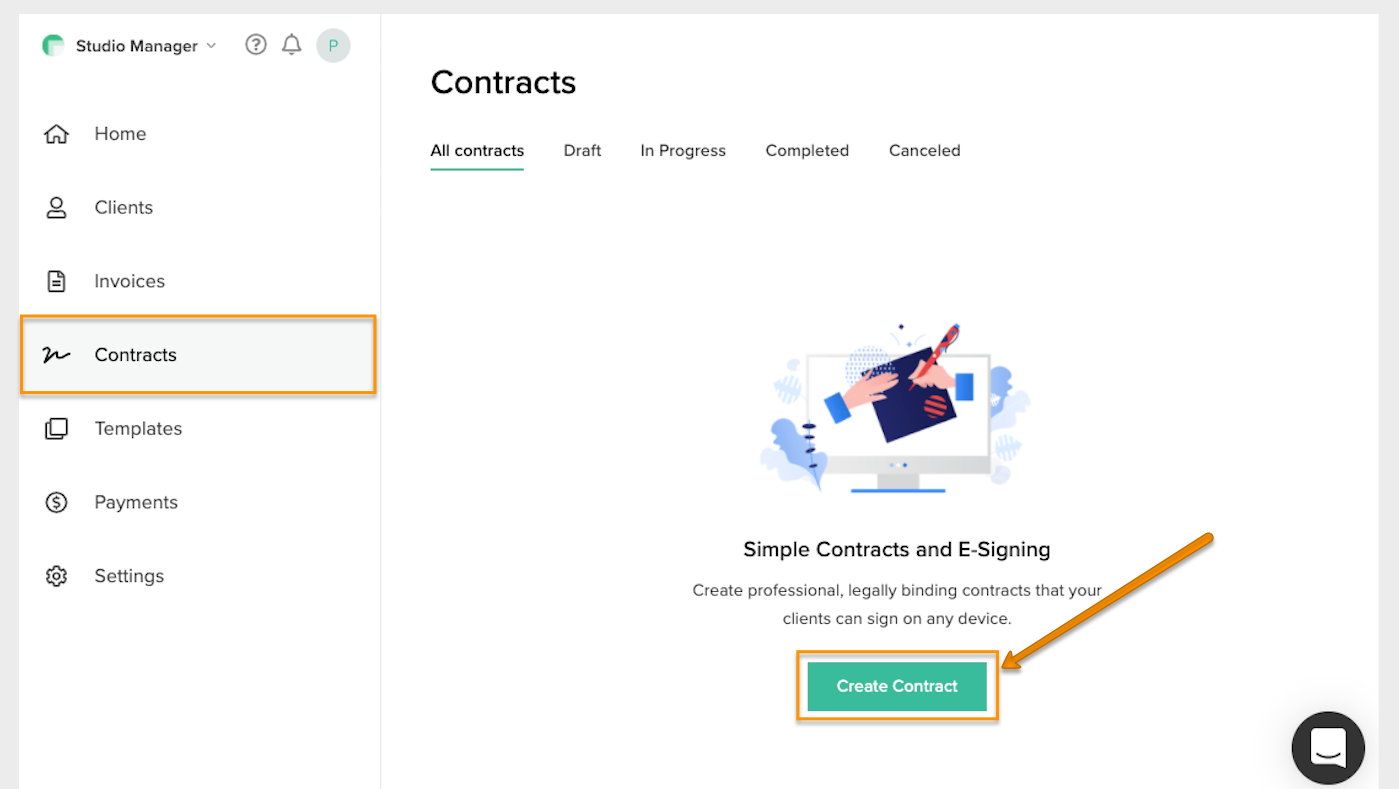 From here, choose who the new contract is for by typing the name or email address of a client you have added to Studio Manager. Alternatively, you can click the Add new client option to create a new client for your contract.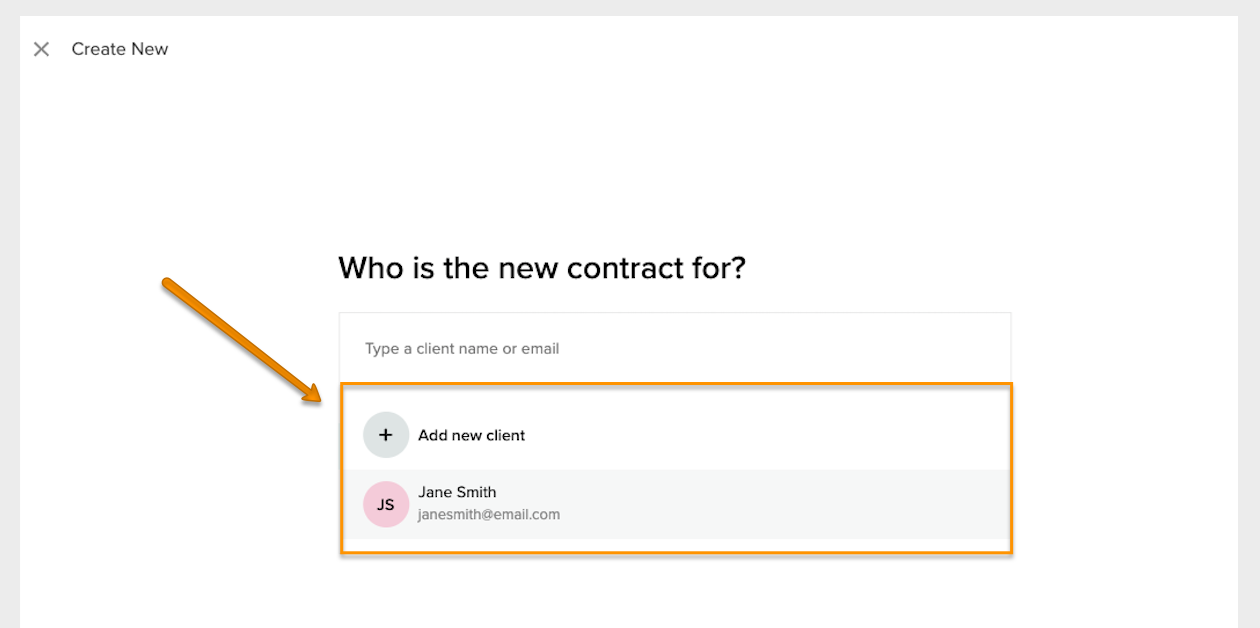 Once you have selected a client, you will be taken to a blank draft contract that you can begin editing right away! If you have any existing contract templates, you will instead be asked whether you'd like to use one or start from scratch.
Editing your Contract
Studio Manager provides powerful and intuitive tools for editing your contract. To customize the title of your contract, simply click directly onto the title in the top-left hand corner of the Edit Contract page.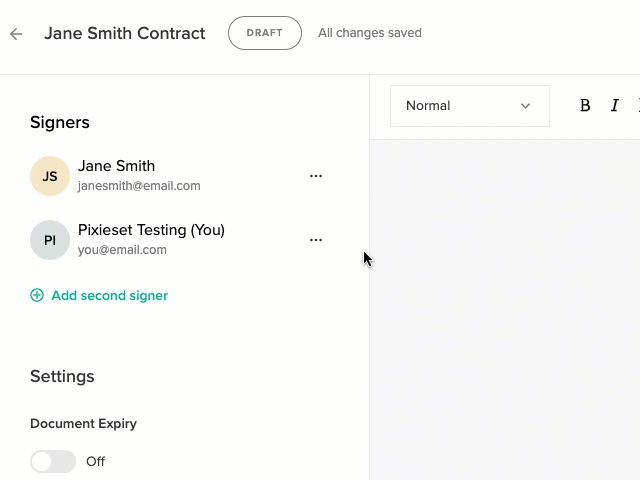 To edit the content of your contract, click directly onto the contract to begin filling it out. You can further customize your text by using the formatting, field and variable options located above your contract's content.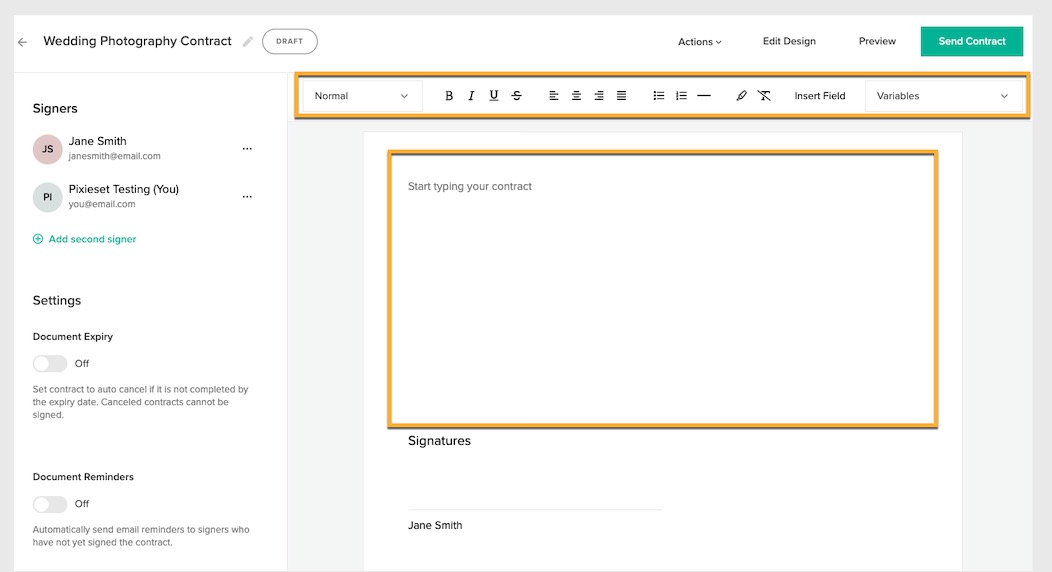 Fields allow your client to input information into the contract themselves. They can be very helpful in allowing you to collect extra information from your client that you may not have had on hand before putting the contract together. You can label your fields so that your client knows what kind of information to be inputted. They will be required to input this information before they can sign.

Variables are dynamic fields that automatically populate specific details into your contract. They are a great way to easily auto-fill your contract with pre-existing Client or Business information, such as Name, Email, Phone, and Address. If you are creating a contract template, you can even add your own custom variables! For more information on using field and variables, click here.
Customizing your Design
To edit the overall design of your contract, click Edit Design in the upper right hand corner of the contract. From within the Edit Design panel, you can select a specific Cover Image to appear at the top of the specific contract.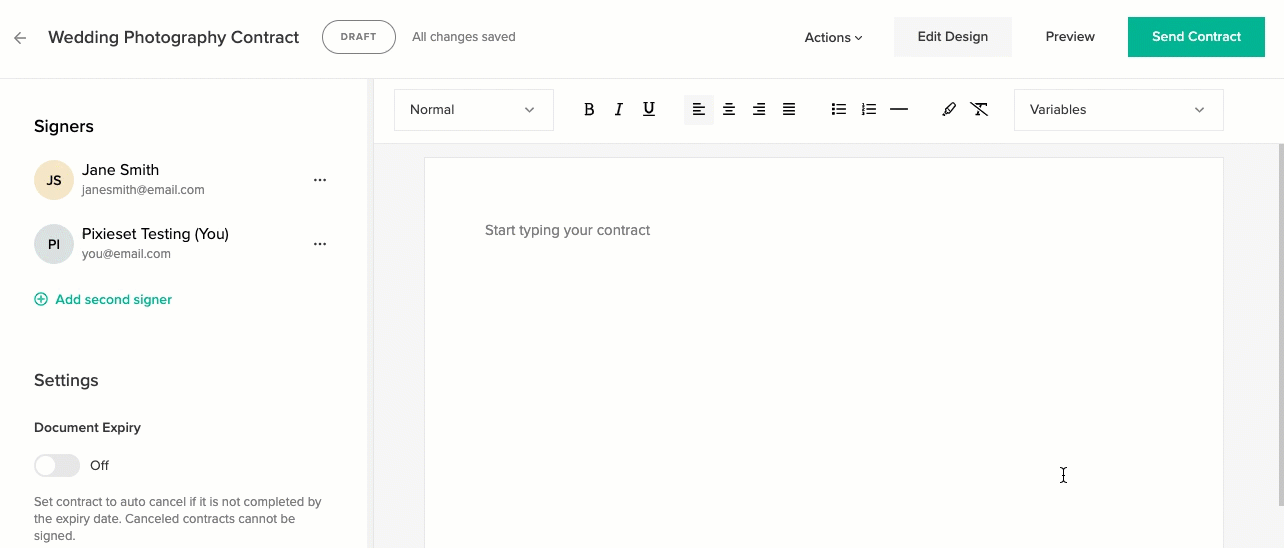 To access additional design settings, such as assigning a default Cover Image, Color Theme, and Font Theme, go to your Studio Manager Dashboard > Settings > Branding.
You can also check out our "Customizing your Branding for Studio Manager" guide here!
Managing your Signers
By default, you and your client will each have a dedicated signature field at the bottom of the contract. If you'd like to add a second signer, you can definitely do so by going to the Signers section in the left-hand corner panel, and clicking the Add second signer option. You will be prompted to add a new existing client, or create a new one for this contract.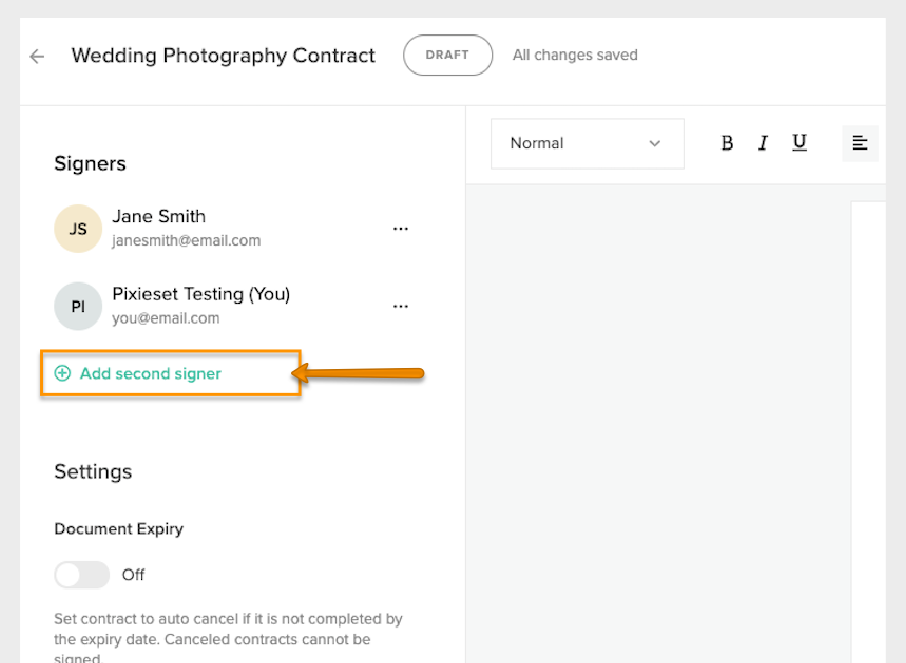 If you want to remove or update an existing signer from the contract, simply click ••• (More Options) next to their name. This will reveal a dropdown with the following options: Update details, Change Client, and Remove signer.
Adjusting your Contract Settings
From the left-hand panel, you can set up a Document Expiry date and Document Reminders to help automatically manage your contract.
Document Expiry
If you'd like to cancel your contract by a certain date, you can set up a Document Expiry date! To do this, toggle Document Expiry to On. Then, click the date and select a specific day from the calendar, or choose one of our timeline options (i.e. 7 days after, 14 days after, etc.).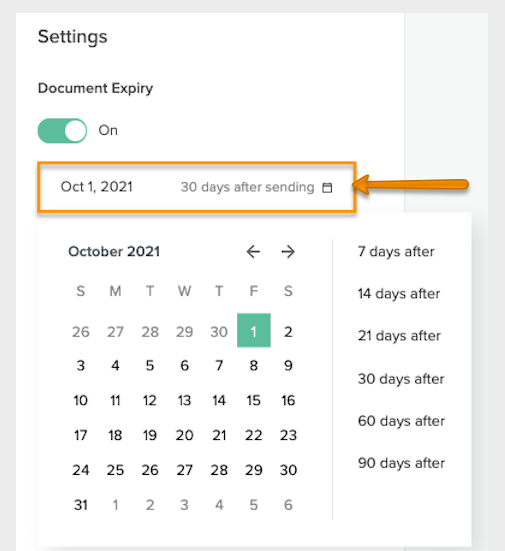 If the contract is not completed by the Document Expiry date you set, it will automatically cancel. Canceled contracts cannot be signed.
Document Reminders
To remind your signers to sign their contract, you can send email reminders through the Document Reminder feature! Simply toggle Document Reminders to On, then select from 3 days after sending, 7 days after, 14 days after, 21 days after, and 30 days after.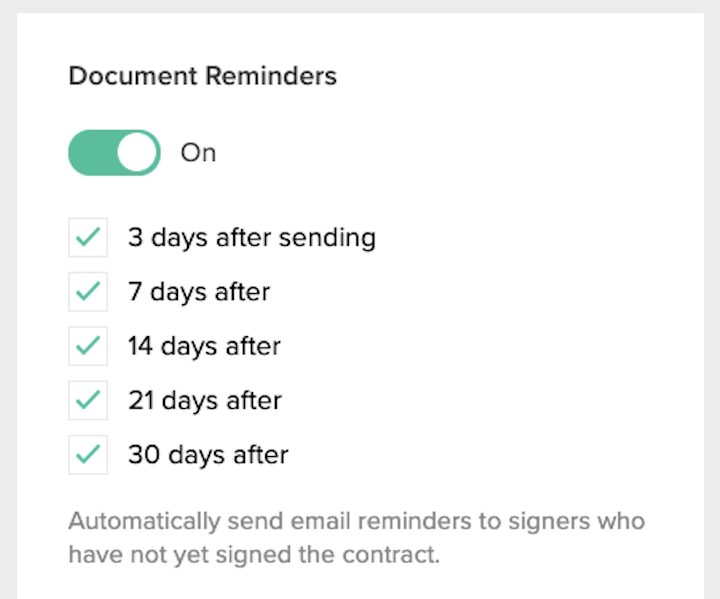 Once set up, an email reminder will be sent out on the selected days to signers who have not yet signed the contract.
Additional Actions
While editing your draft contract, you can take the following actions by selecting Actions in the top right hand side. The quick actions for a draft contract include: Add signature, Create template, Duplicate, Delete.

Add signature: Add your own signature to your contract. This will open a new window where you can scroll down to sign your specific signature field.
Create template: Generate a contract template based on your current contract. This is a great way to get a head start and save your current contract's content for future contracts.
Duplicate: Create a copy of your current contract as a separate draft contract.
Delete: Remove the contract from your account. This action is permanent and cannot be undone.
Previewing and and sending a contract
When you have finished setting up your contract, you can preview it to see how it looks by clicking the Preview option in the top right hand corner.

Once you are finished editing your contract, you can send it to your client by clicking Send Contract! To learn more about sending a contract, click here.