In this article, learn how to set up mini sessions in Studio Manager to help fill out your calendar and get some additional income.
For additional tips for successful mini sessions, see our dedicated blog post here.
On this page:
What are mini sessions?
Mini sessions are short, fun photography sessions typically anywhere from 15-20 minutes in length each and stacked back to back on a certain date in the same location. These are the perfect way to bring in bookings, connect with new clients, and give them a taste of your full photography experience (e.g. Holiday Mini Sessions).
Creating your mini session
Creating mini sessions is easy to do! In your Studio Manager Dashboard, go to Bookings > Session Types and select New Session Type. Give a name to your new session type, select Mini Session as the type of session and fill out the details (e.g. location and description).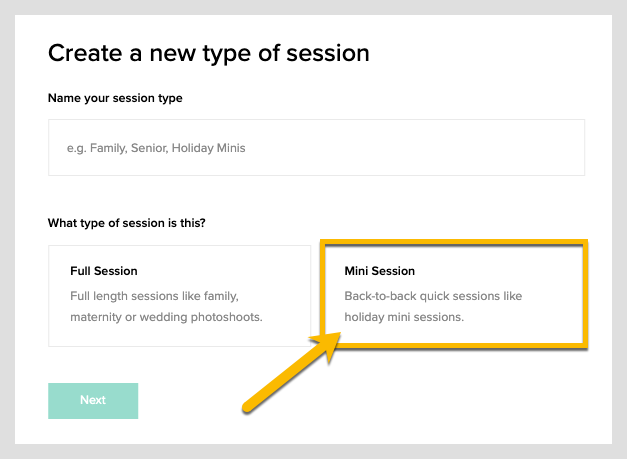 Setting up your mini session's availability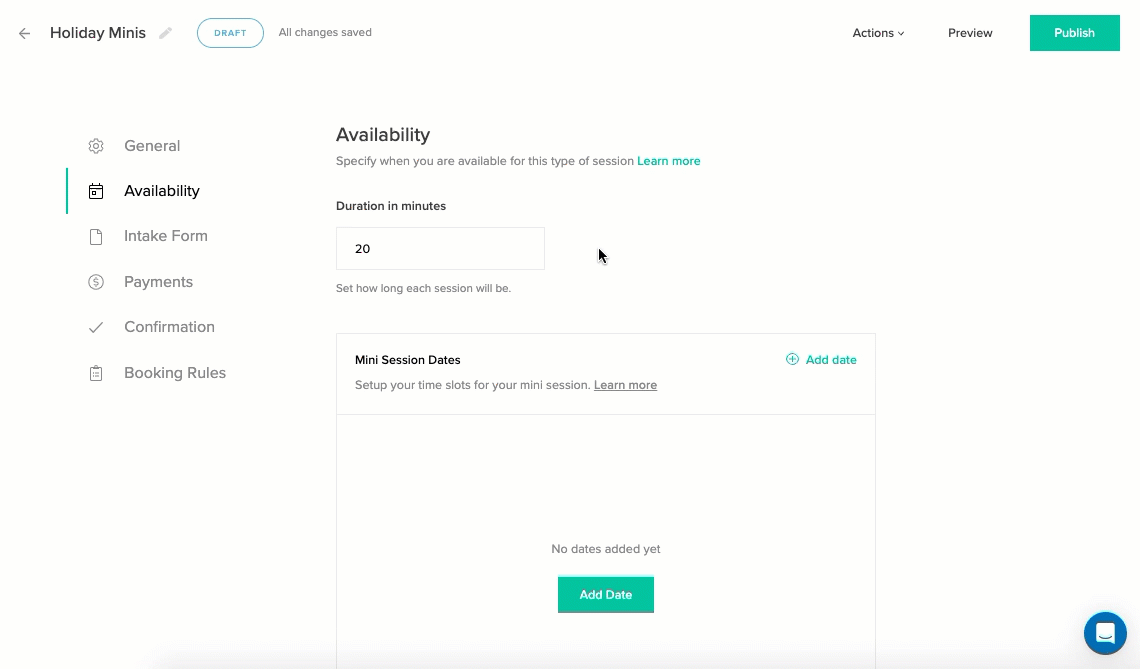 In the Availability section of your mini session, you can set up your available time slots in two steps:
Determine the duration of your mini sessions.
Click +Add Date next to Mini Session Dates to add your available slots for a specific date. In the panel that appears on the right, determine your date and start time for your mini sessions, as well as any gaps and breaks you need between slots. Studio Manager's system will dynamically create time slots based on your prerequisites.
Once you click Save, your time slots for your mini session's date will be summarized in the Mini Sessions Dates view. Offering more than one date for your mini session? Great! Simply repeat Step #2 for your additional dates.
Collecting payment during booking (Optional)
For mini sessions, you can consider collecting the fee during your clients' booking process as it ensures you get paid upfront and helps avoid no-shows. You can do this by connecting an integrated payment method to Studio Manager (Stripe, PayPal) and activating Collect Payments to specify your session fee.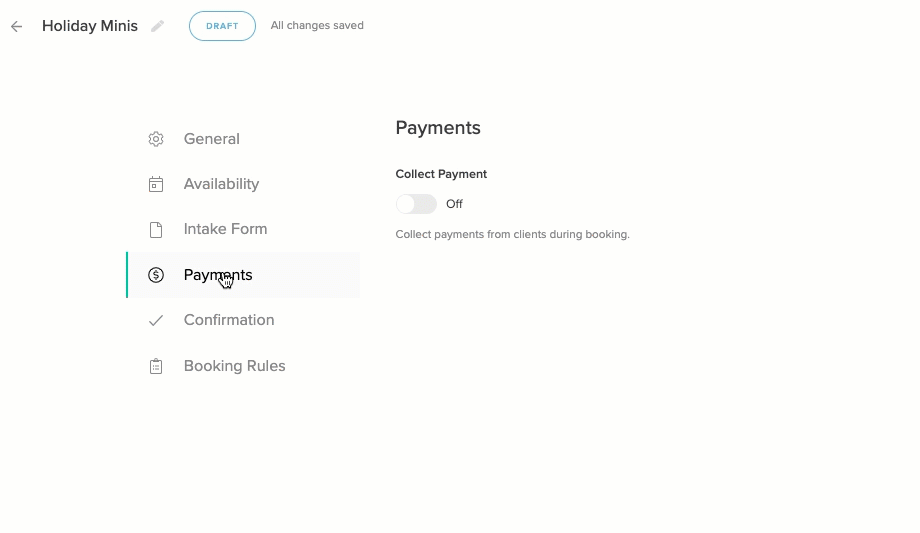 Sharing your mini session
Once you have confirmed your mini session's availability and session fee, as well as additional settings such as intake forms, you're ready to share your mini sessions with your clients!
Simply click Publish in the top right hand corner and you'll be able to share your mini sessions wherever you like through its direct link.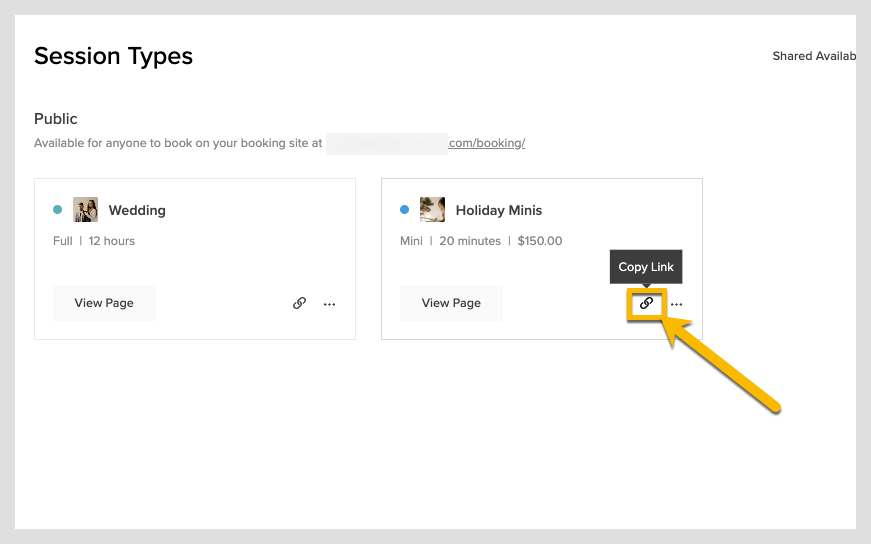 This is a great time to announce your mini sessions on your website or socials to build excitement and get those bookings coming in. Through your booking link, your clients will be taken straight to your mini session where they can book, pay and get excited for their upcoming shoot.