Within Pixieset, you can easily make changes to your existing Watermarks or update the Watermark applied to a Collection at any time!
You can also watch a Tutorial Video for editing and removing a Watermark here.
On this page:
Editing or Removing an Existing Watermark
Editing or Removing the Watermark for an Existing Collection
Editing or Removing an Existing Watermark
To edit a Watermark in your account, simply go to your Client Gallery Dashboard > Settings > Watermark. From there, you can select the Edit/Pencil icon to make any changes to the Watermark's current settings (i.e. Name, Font, Scale, Opacity, Position, etc.).
If you were looking to remove a Watermark from your account, you can easily click the Delete/Trash Can icon. It's important to keep in mind that this type of action is permanent and cannot be reversed. If the Watermark is currently being used by one or more Collections or Collection Defaults, you can replace it with one of your other Watermarks or the No watermark option.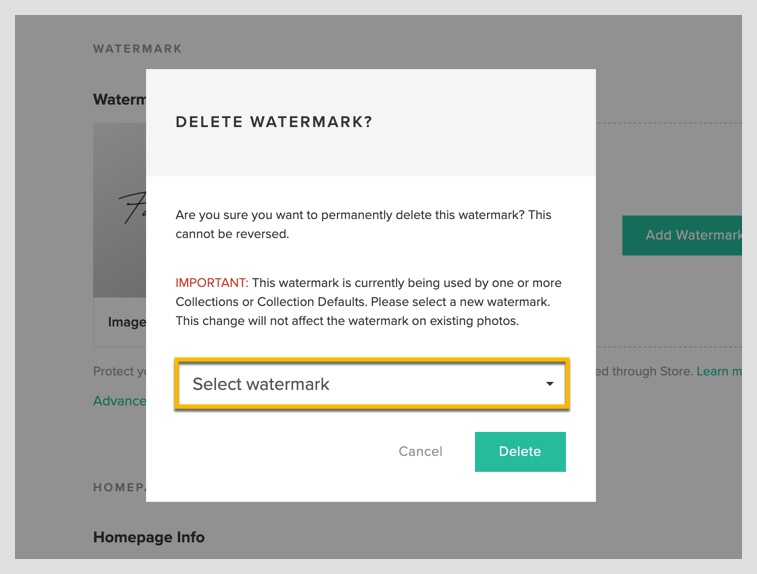 Note: When making any changes to a Watermark's settings or delete a Watermark, the update is not automatically applied to your pre-existing Collections; this will only apply to newly created Collections and uploaded images moving forward. If you would like to apply the updated version to an existing Collection, you can easily reprocess the images by following the steps below.
Editing or Removing the Watermark for an Existing Collection
If you want to apply your updated Watermark settings, select a different Watermark, or remove the Watermark from a Collection, this can be done in a few simple steps!
1. Go to the Collection > Photo Management tab and select the image(s) you'd like to update. Once you've made your selection, click the Watermark option located under the More ▾ drop-down menu.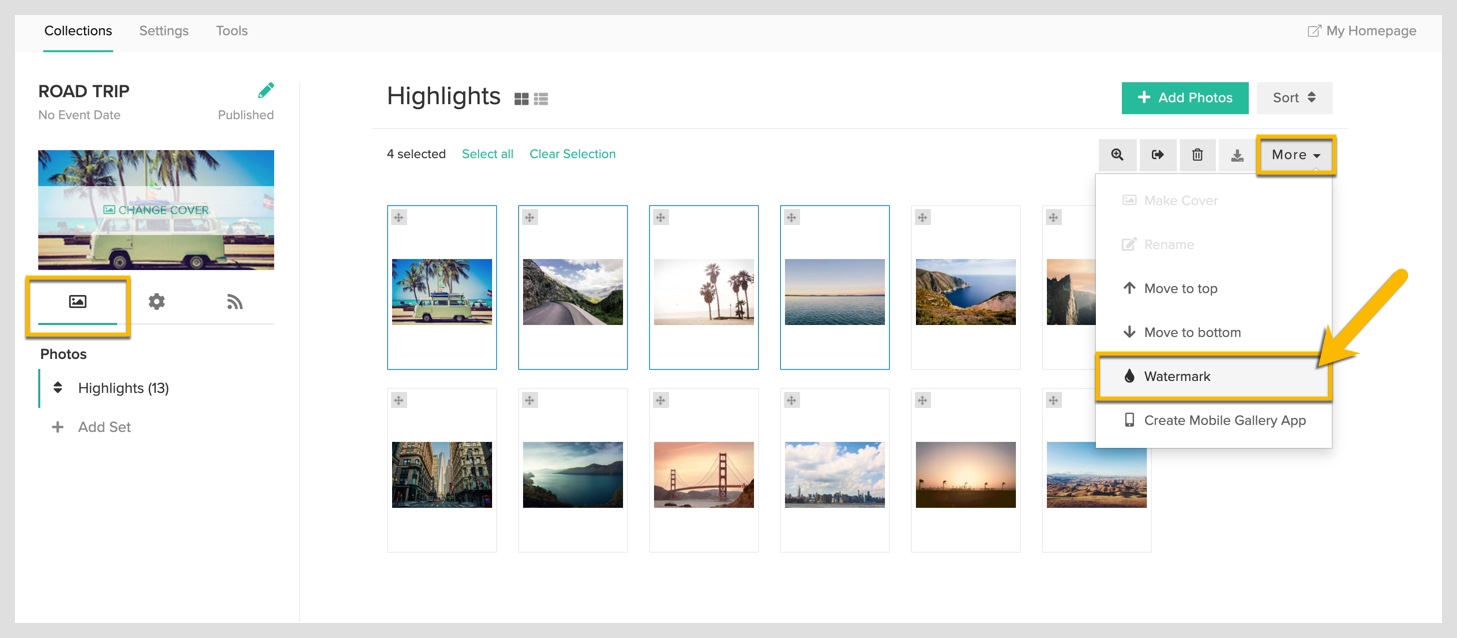 2. Select the new or edited Watermark from the drop-down menu that you'd like to apply to these photos, or select No watermark to remove the Watermark. If you would prefer to apply the selected Watermark option to all of the photos within the Collection, you can also check the Apply to all photos in this collection setting.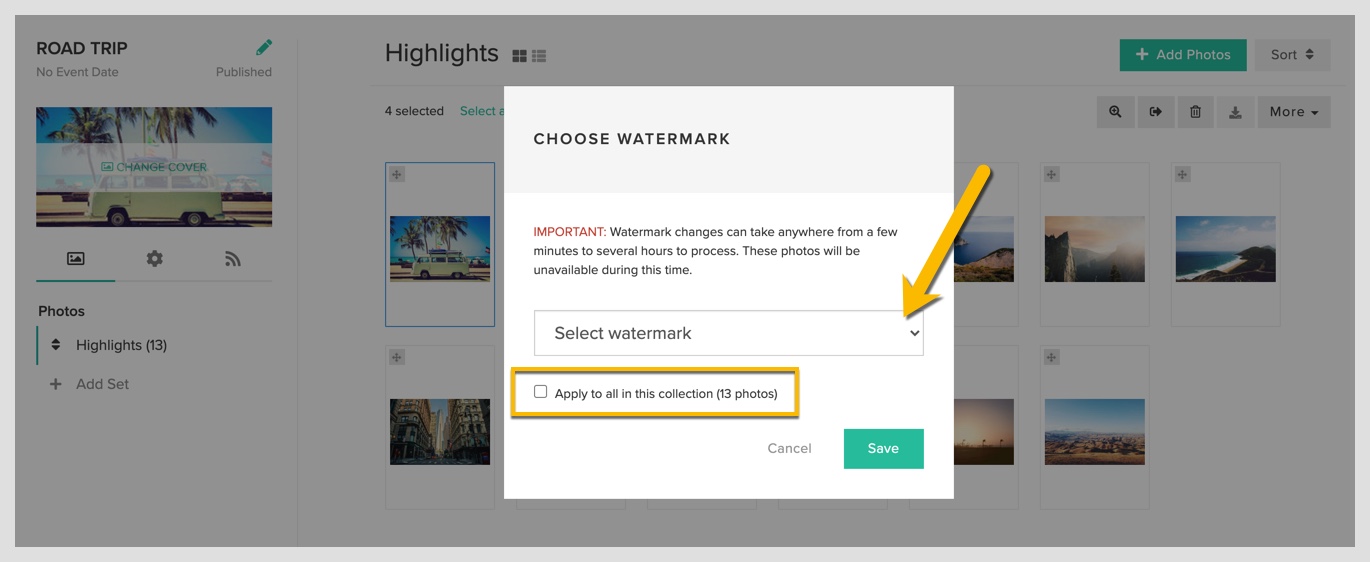 3. Once you've made your selection, simply click the Save button in the bottom right-hand corner of the pop-up window!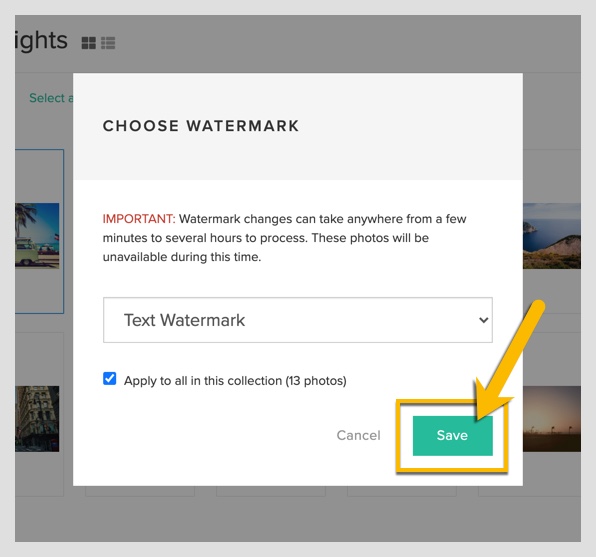 Note: It will take some time for these photos to be reprocessed with the new Watermark (or to remove the Watermark). During this time, it's important to keep in mind that these photos will be unavailable to view within your Client Gallery