Under the Share page, you have the ability to send custom Email Invites to your clients. You can include important information such as a Collection Password, Download PIN, expiration date (if applicable), and more. When sending out Email Invites, Pixieset will keep track of the recipient email address, the date the email was delivered, and the status of the email delivery.

If you prefer to send the email yourself outside of Pixieset, you can find all the necessary information about the Collection under the Collection Settings tab.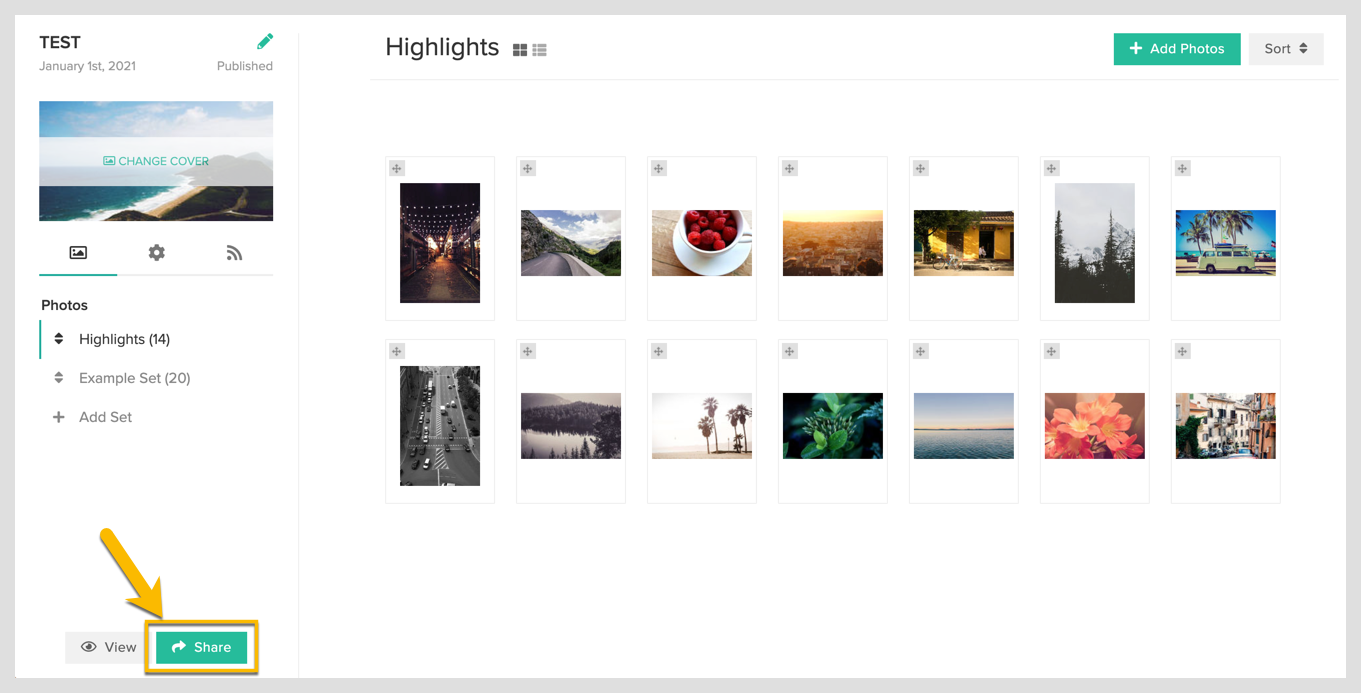 When sharing the Collection via the Email Invites option, you're able to send the Collection directly to your client's email address. You can create a custom subject line that's more fitting and personal, as well as write out a personal message with instructions and further information about their images!

While you're drafting the message, you will see a live update on the right showing all the changes you have made. Once you are happy with your Custom Email Invite, you're able to click Send Invite to deliver it to your client!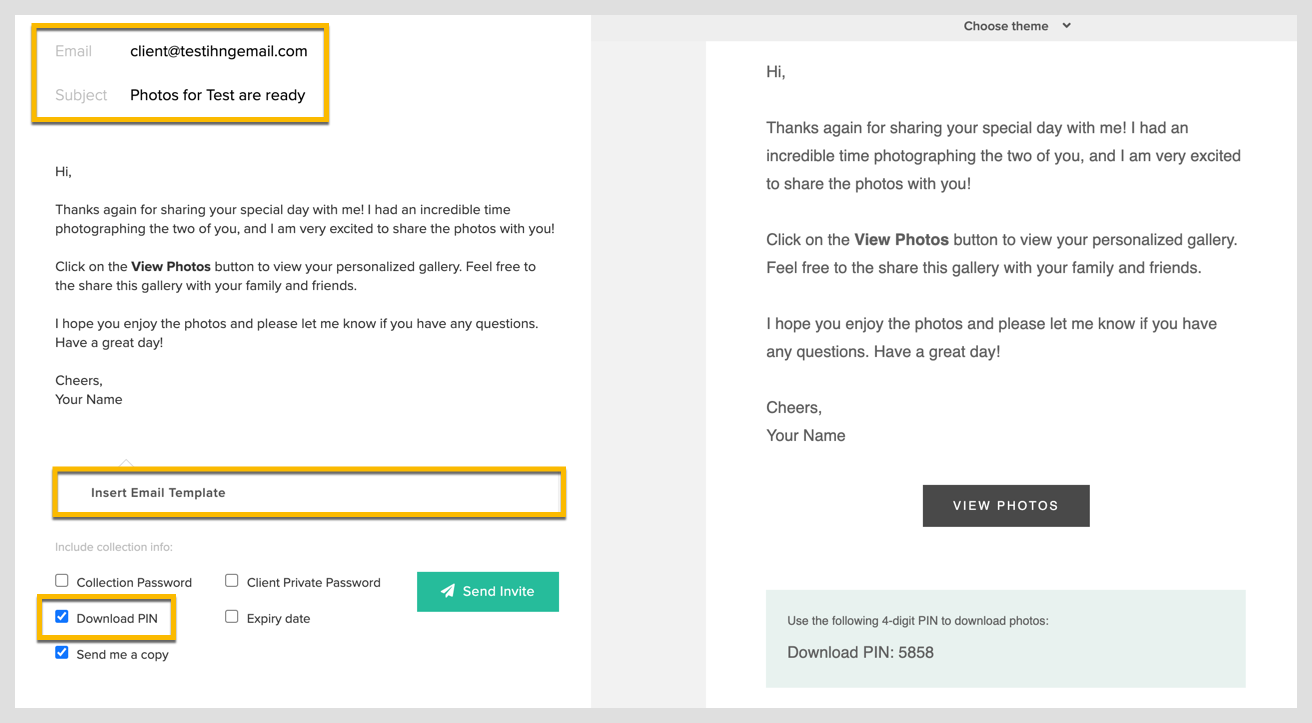 Important Information you can include:

Download PIN
Client Exclusive Access Password
Collection Password
Expiry Date
Additional information such as Sharing or Store instructions!
How do I choose different Email Theme?
There are four Email Themes you can choose from to change the look of the Collection Email Invite: Classic, Night, Heart, and Metro.

To change your Email Theme select the Choose Theme drop down menu, and choose from one of the four options. You will see an immediate live update of the theme that you select.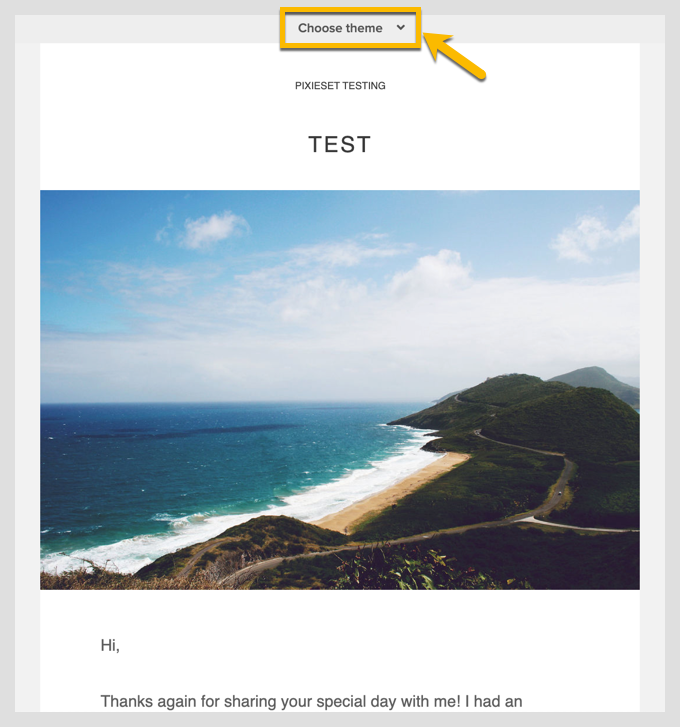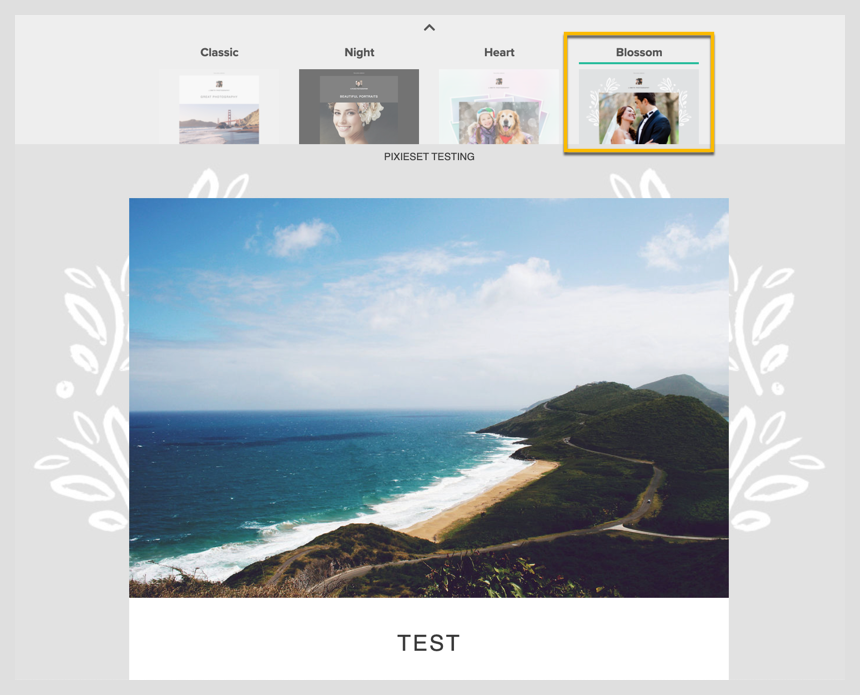 What does the client email look like?
When you send an email invite, your clients will receive a custom email that looks exactly the same as the preview. When it reaches your client, it will look similar to the following example, depending on what information you have chosen to include: