When your collection is ready, and once it has been published, you can send it to your clients using the built-in email sharing feature. This allows you to create beautiful, customized emails to send the collection, with the option to include relevant information based on your collection's settings.


On this page:
This feature can be accessed by clicking the green Share button from any published collection, and selecting Share by email: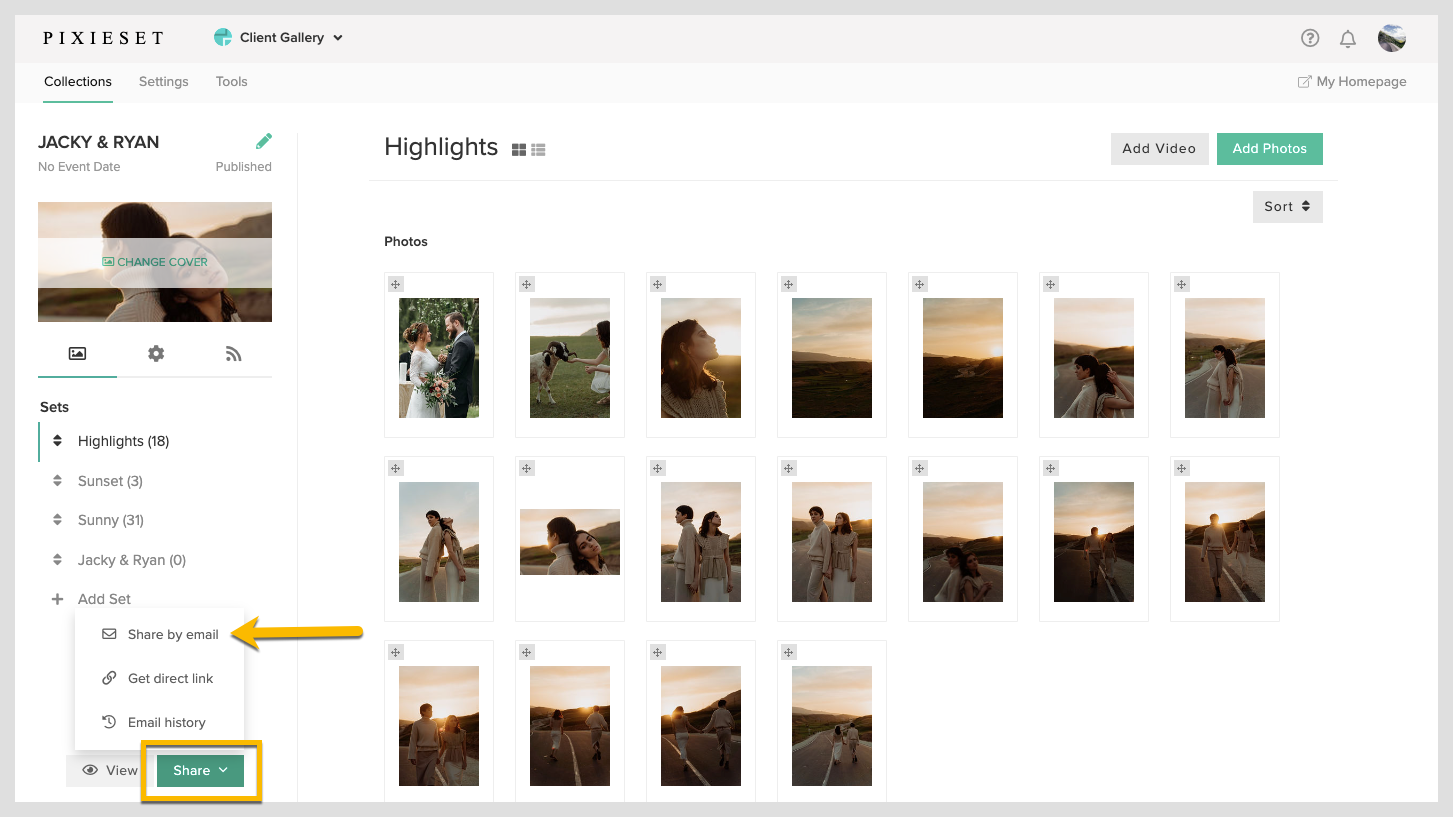 Creating your Email Invite
The Share by email page includes fields for the following information, along with a preview of the email you're editing in the righthand panel: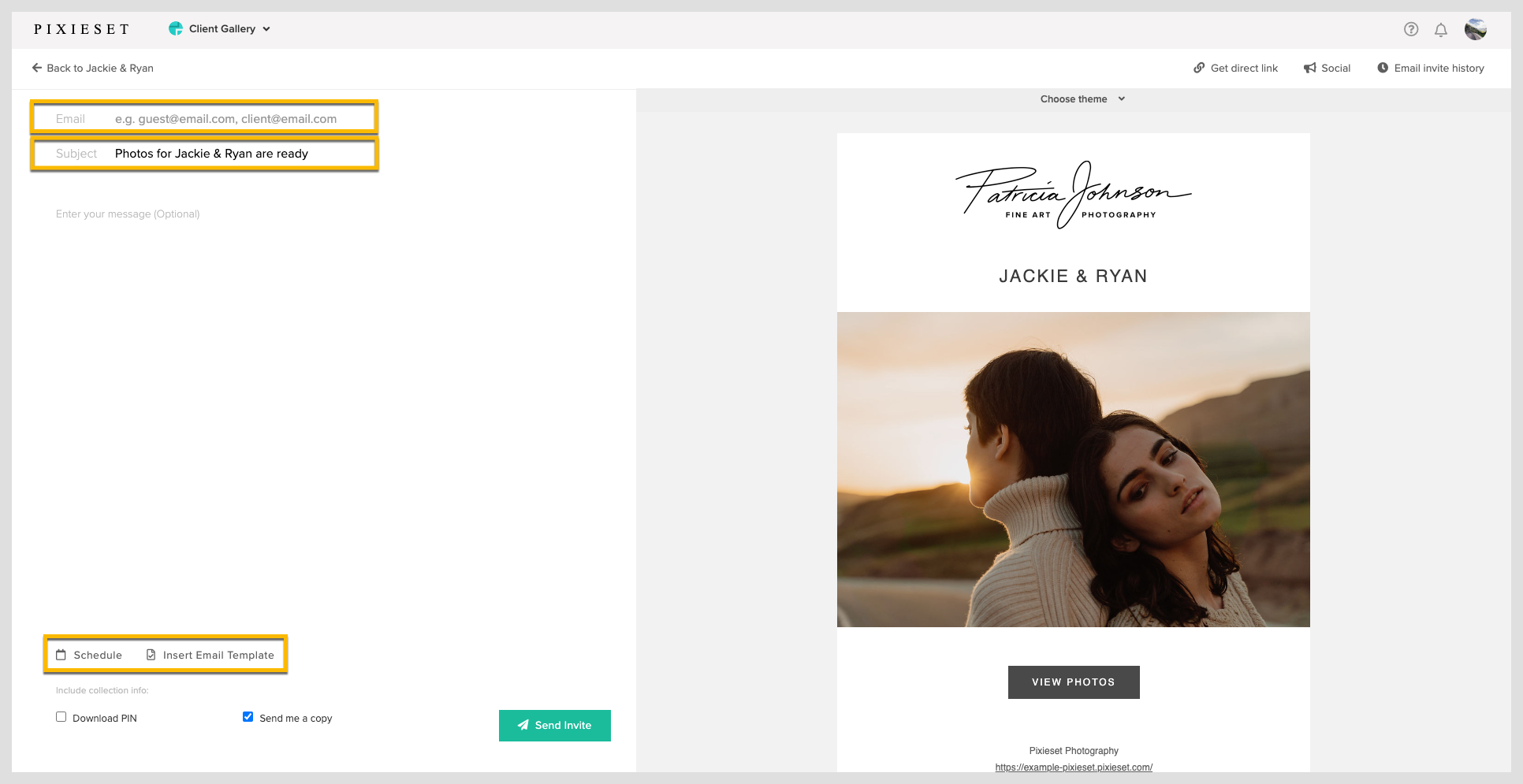 Email: Add the client's email address, or search from your existing Studio Manager clients.
Subject: Personalize the subject line of the email for your client.
Body: Write the copy you want to send to your clients. Highlighting any copy in this field will bring up the formatting toolbar. You can include any information in the email that might help the client, such as information on your Store, or preferences for sharing images.
Schedule: Schedule your email to be sent at a specific time/date. You can read more on this option in the Schedule your Email section below.
Template: Choose whether to insert an email template - we have a guide to using the template feature here. This is a great way to automate your workflow!
The bottom of the lefthand panel provides control over which relevant collection information to include for your clients, based on the settings you have in place. You can choose to show from the following options:
The selected information will be included in the body of the email: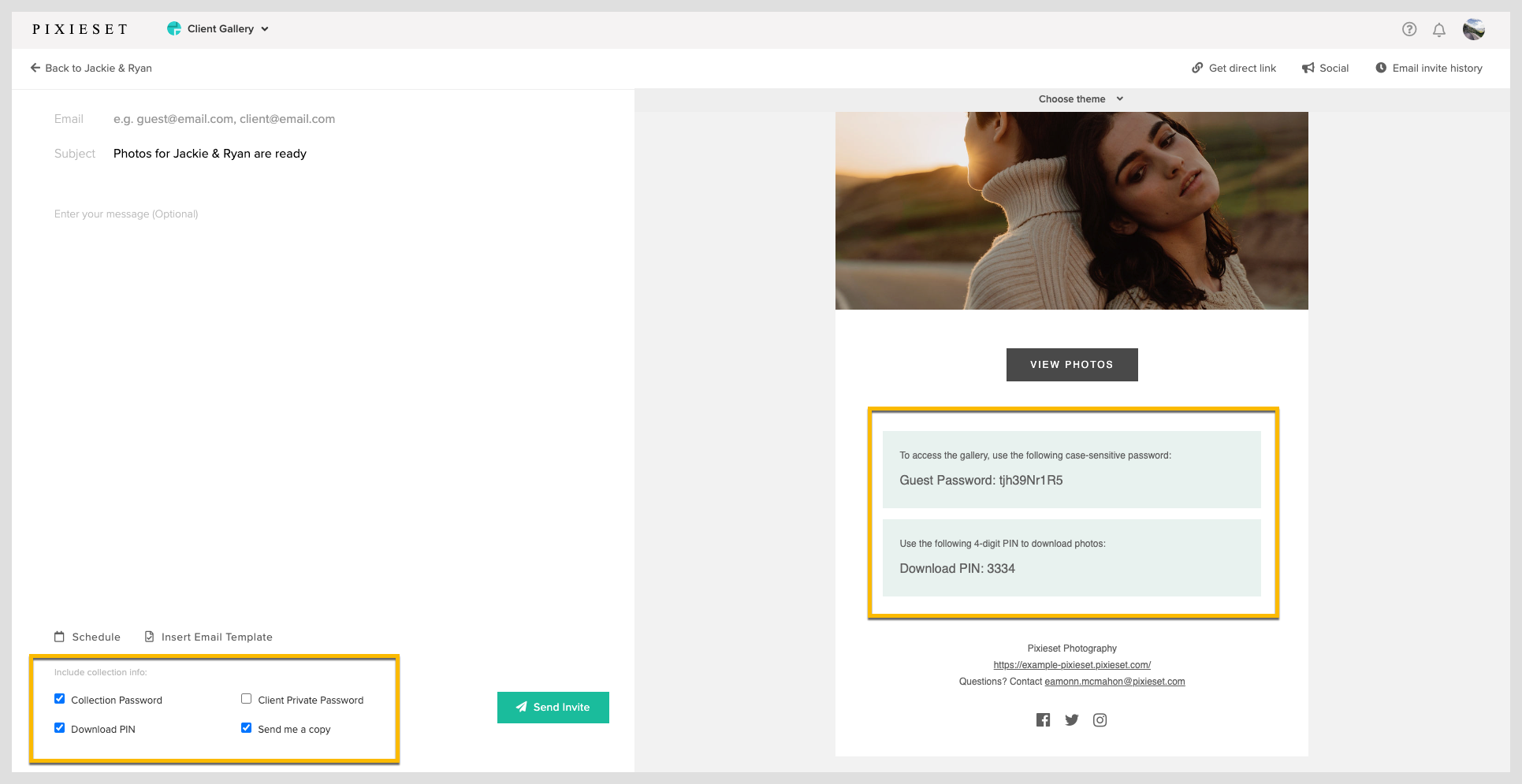 Selecting a Theme
There are four themes you can choose from to personalize your email invites: Classic, Night, Heart, and Metro. To change your theme click Choose Theme, and select one of the four options. You will see the changes reflected in the preview right away.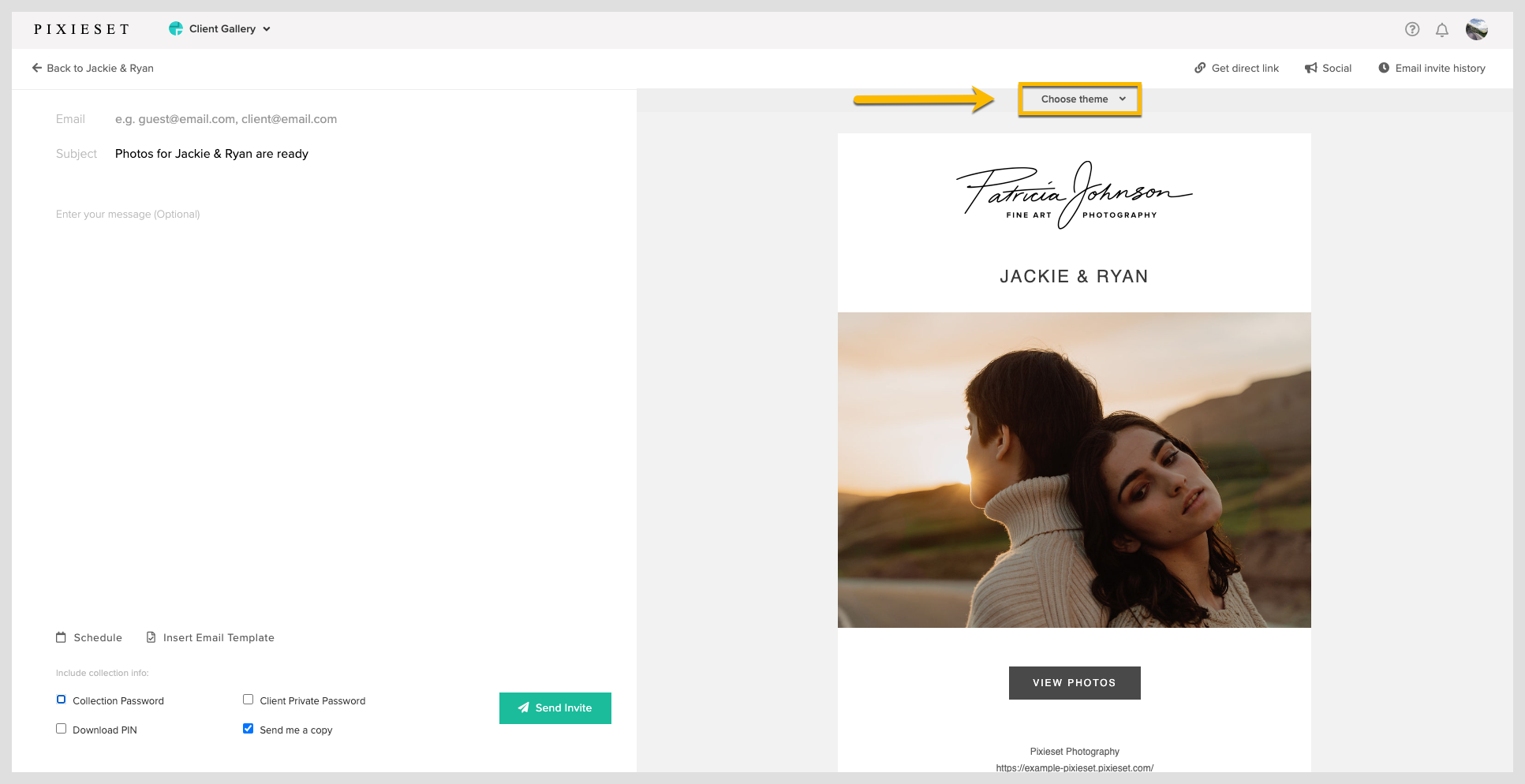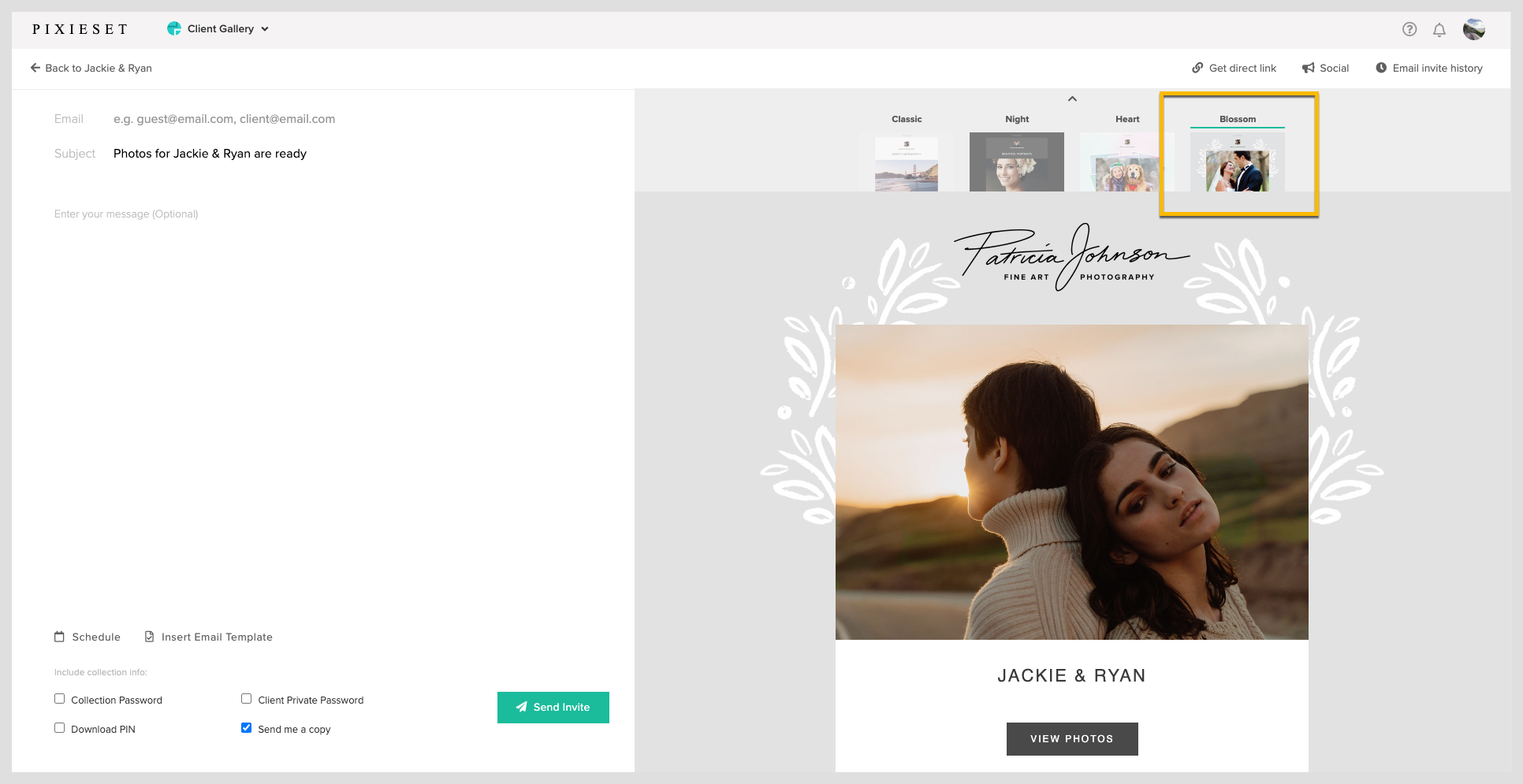 Sending your Email
You can send your email, once it's ready to go, by clicking the green Send Invite button on the lefthand side and confirming by selecting Send:


From this page, you can also access other sharing tools, including getting a direct link, sharing via social media, and viewing the email invite history for the collection:


Schedule your Email
If you would prefer to schedule your email to be sent at a specific date and time in the future, you can do so by using the Schedule option from the Email editor: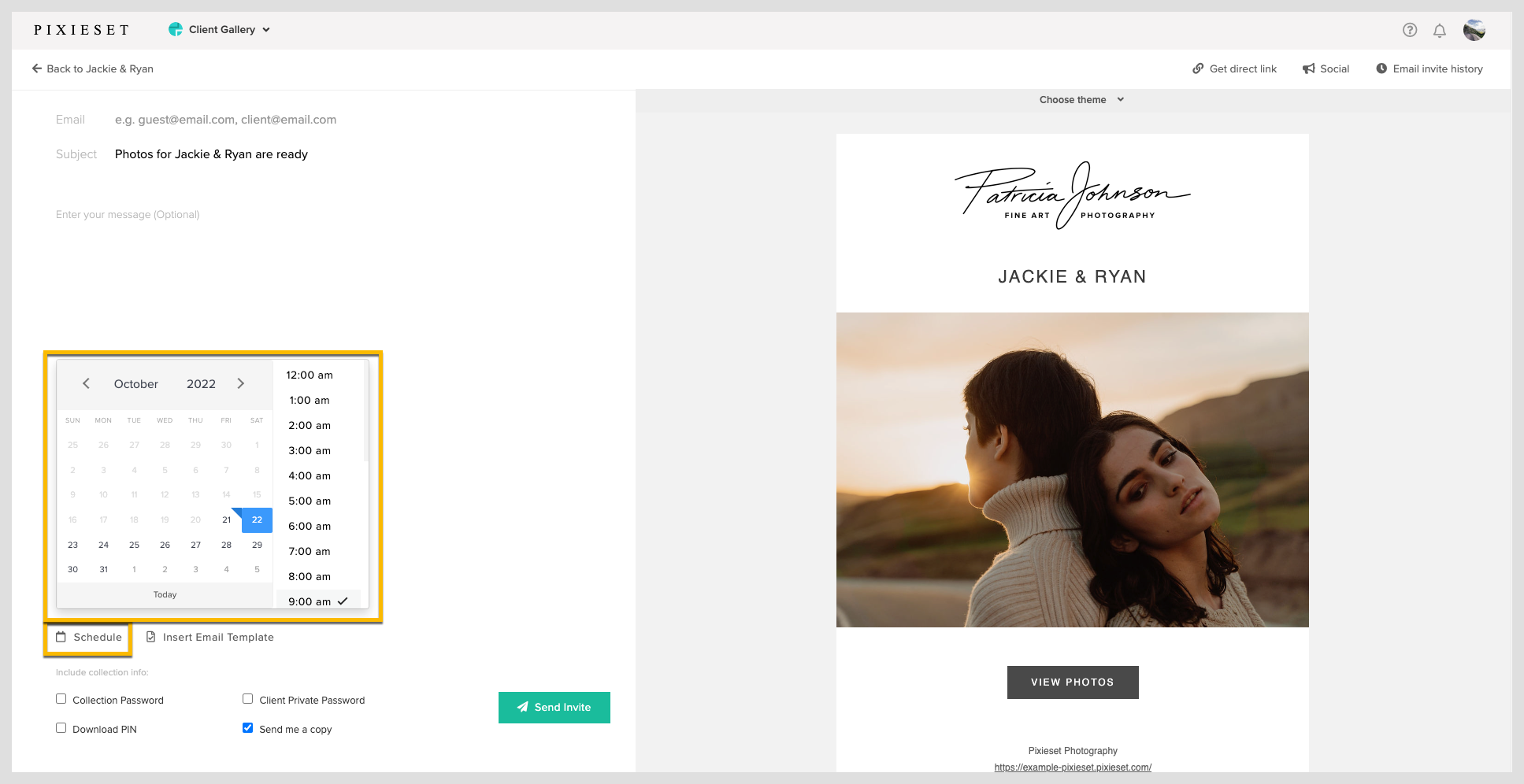 Note: If you have an expiration date set for the Collection, only dates prior to that expiration date would be available in the Schedule tool above.
Client Experience
Clients will receive an email that reflects what is shown in the preview while you are customizing their email invite: