Resizing
When your photos are uploaded to Pixieset, we store the Original file, but we also resize your photo to accommodate a number of display sizes. The Original file is used for Download and Store fulfillment, while the display sizes are used for optimal display across desktop and mobile devices.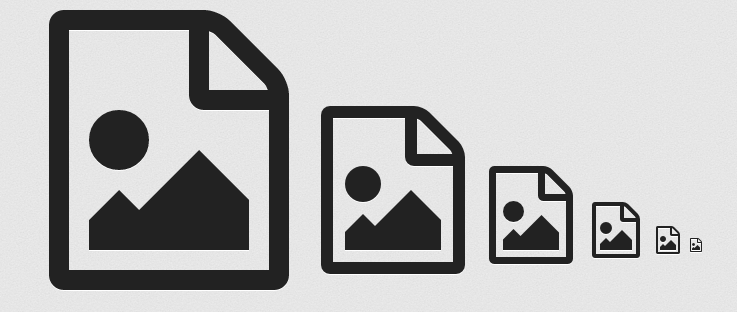 Sharpening
Any time an image is resized or down-sampled, the image will lose sharpness (soften). The typical way to remedy this is to sharpen the photo after resizing.

By default, Pixieset will automatically apply Optimal Sharpening to the display sizes; your Original image file is not altered, and this is for display purposes only. The Optimal Sharpening level is a compromise between portrait photographers who typically prefer softer photos, and landscape photographers who typically prefer sharper photos.
To check your Sharpening Level, go to your Client Gallery > Settings > Preferences: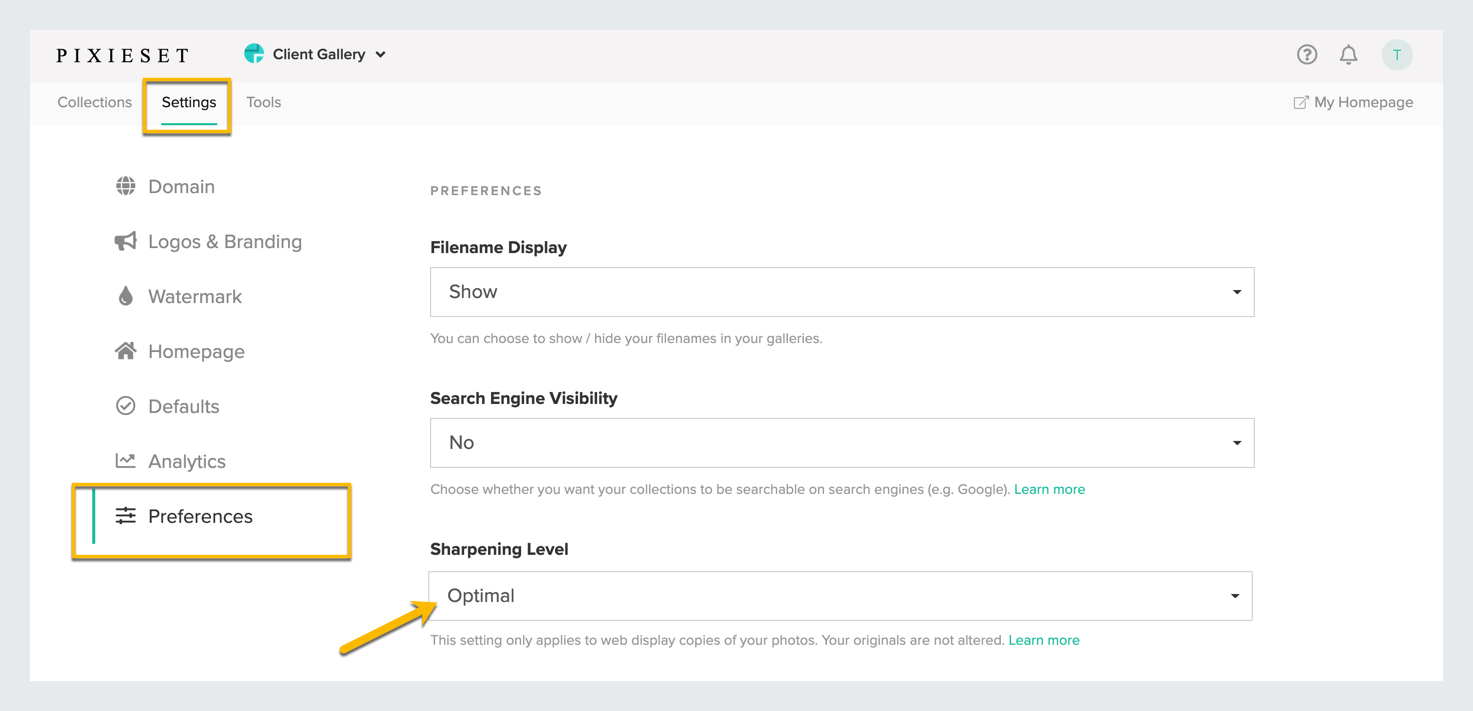 You can choose None, Low or High for the level of Sharpening applied to your photos. This will give you better control on how you would like your display sizes to look on the web. Turning Sharpening off (None) is not recommended, since your photos will very likely look softened.

Note: Any changes to the Sharpening Level will only be applied to images you upload moving forward. These changes will not alter the Sharpening on photos that have already been uploaded.
If you are trying to test the Sharpening level for your images, the best way to do this is to upload one image while you have the Level set to Optimal, and then change the setting to Low and upload the same image again (to a different Set); repeat the same steps to set the Sharpening Level to None and/or High and compare the results to find your ideal setting.