After you have finished uploading images to your Collection, your photos will be sorted according to the order they completed the upload process. You can also organize the photos in a number of different ways if you so choose.
On this page:
Sorting All of Your Images
Arranging a Single Image
Arranging Multiple Images
Sorting All of Your Images
Pixieset provides several options to Sort all of the images within your Collection at once:
By filename (A to Z, Z to A)
By date uploaded (Oldest to Newest, Newest to Oldest)
By date taken (Oldest to Newest, Newest to Oldest)
Random
To sort your photos, go to the Collection > Gallery List tab and click the Sort button. From there, you can select your preferred sort option from the drop-down menu.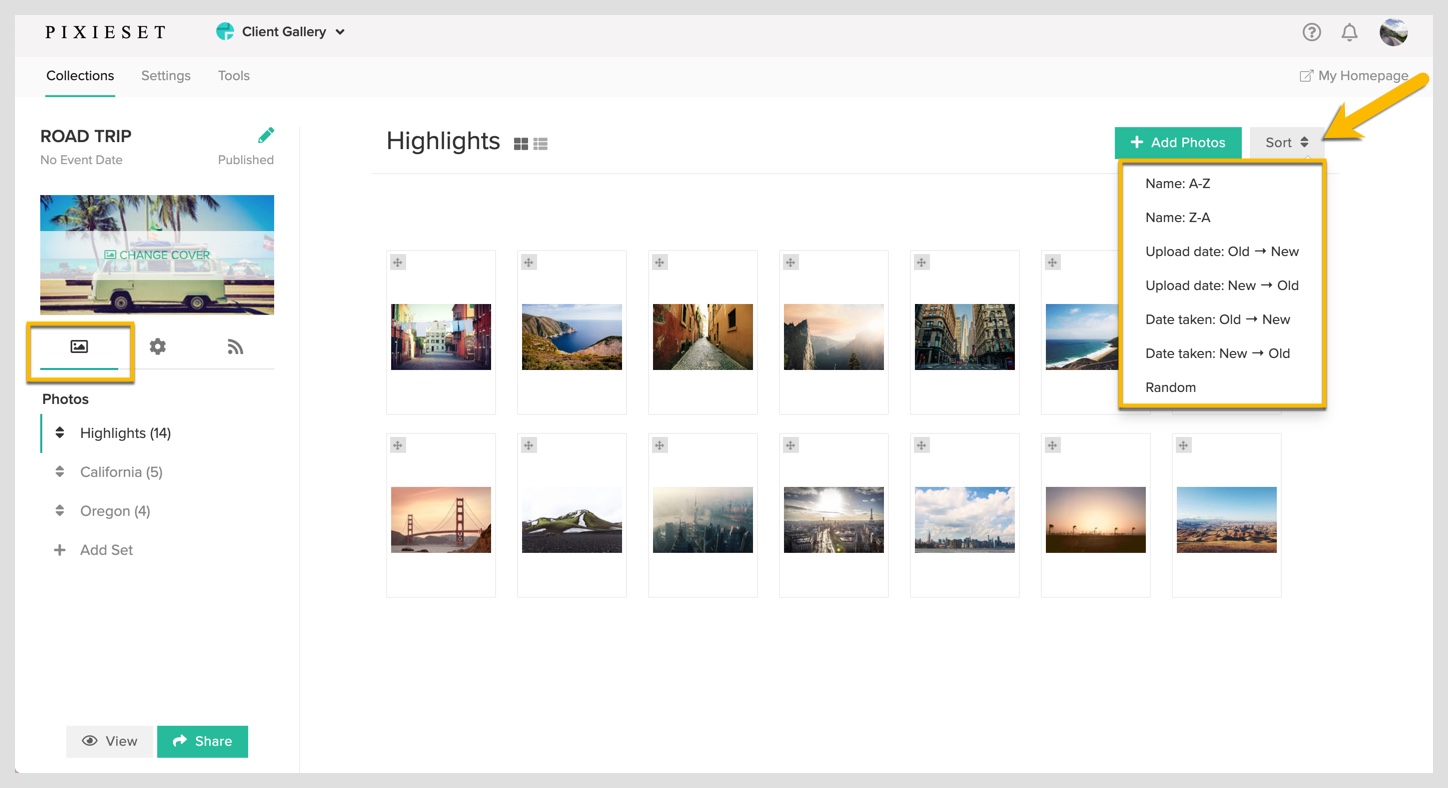 Arranging a Single Image
You can move a single image in your Collection by simply clicking and holding the crosshairs found in the top left corner of the thumbnail image.
This drag and drop function allows you to easily move your images anywhere within the Set.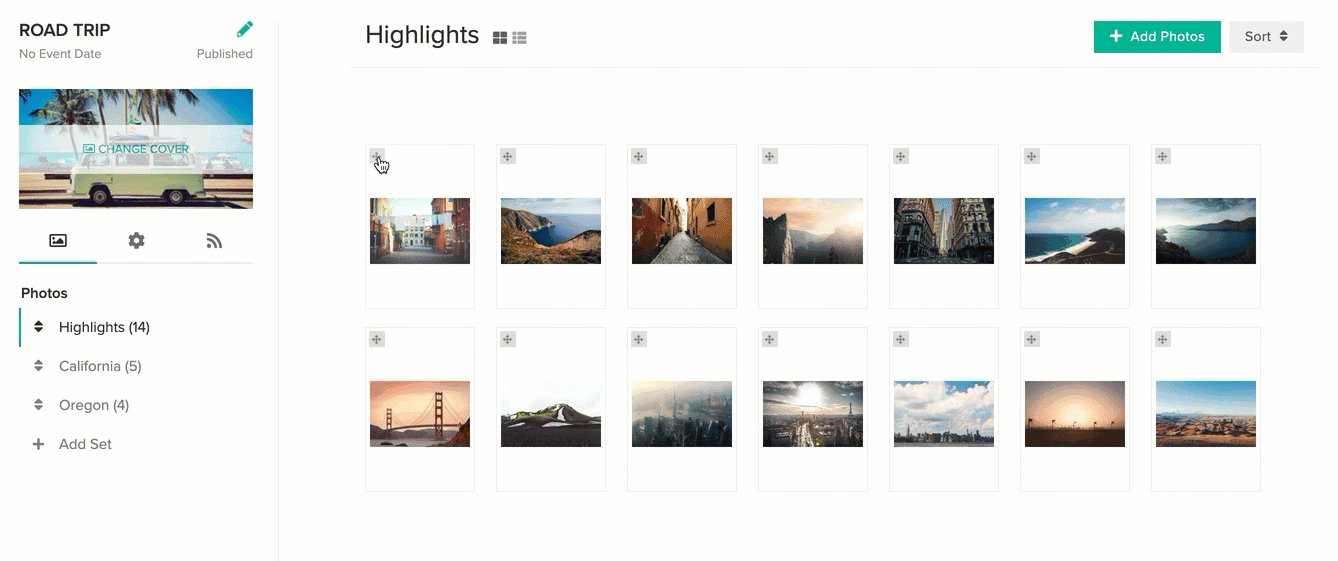 Arranging Multiple Images
You can also arrange multiple images within a Set by clicking the specific thumbnails that you would like to move.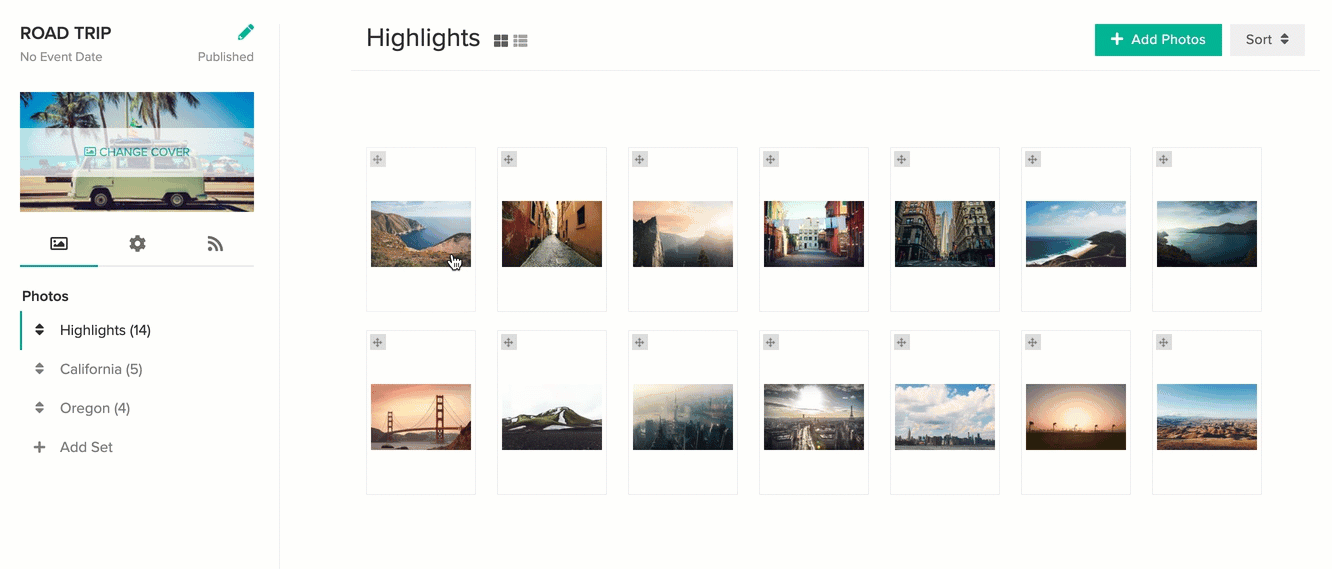 To select multiple images from the same rows, click on the thumbnail of an image and then hold and drag your cursor across the images you would like included in your selection.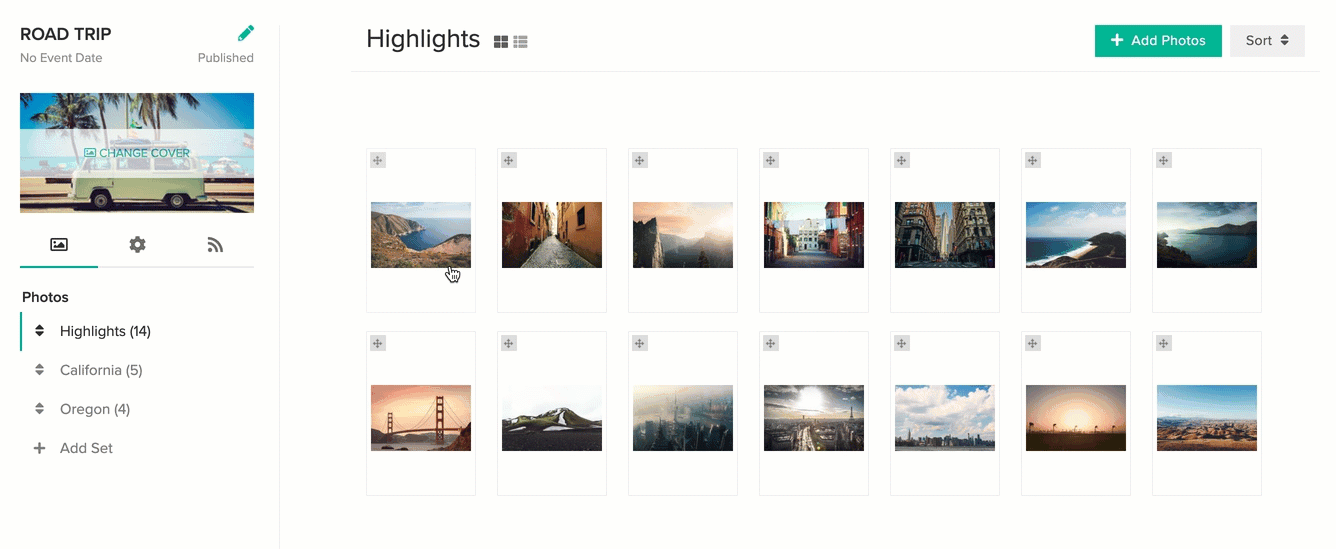 Once you have selected your images, you can easily drag and drop the entire group into the desired position by clicking and holding the crosshairs of any of the selected photos.

Tip: When an image or images have been selected, you will also have the option to select all of the images within the Set (Select all) or cancel your current selection (Clear Selection).