An easy way to quickly prepare email invites for clients is to create custom templates that you can use when sharing your collections. If you find yourself typing the same emails regularly for similar clients, this will definitely help to streamline your workflow!


The email template feature can be found on the Share by Email page. From this page, click on Insert Email Template at the bottom of the message field to access the template feature.



Creating a Template:
Click on Manage Templates or Create New: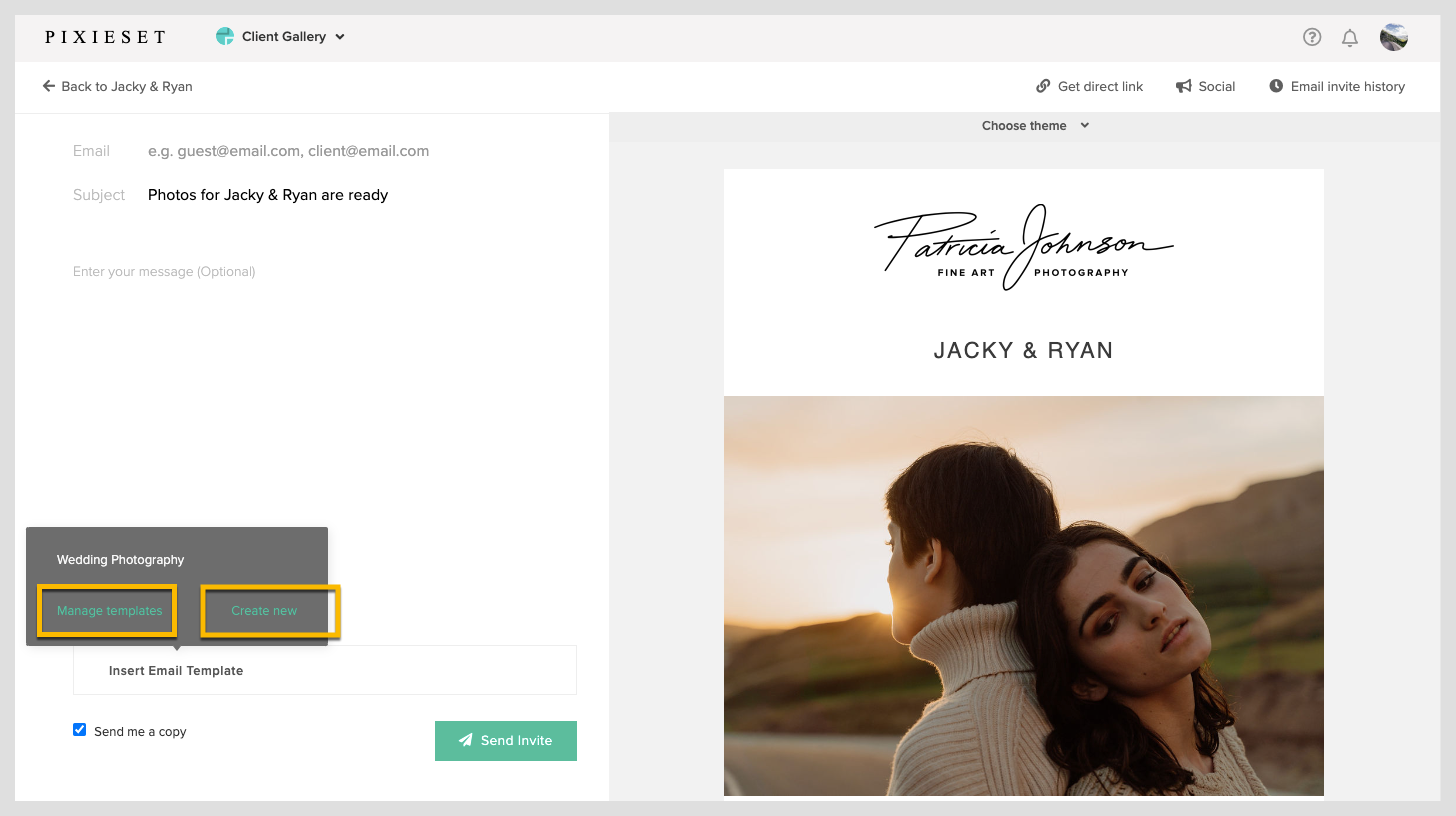 Name your template, add an optional subject line, and start typing! You can highlight any text to see the formatting toolbar.

Click Save when you are done (or Save and Insert if you want to use it right away).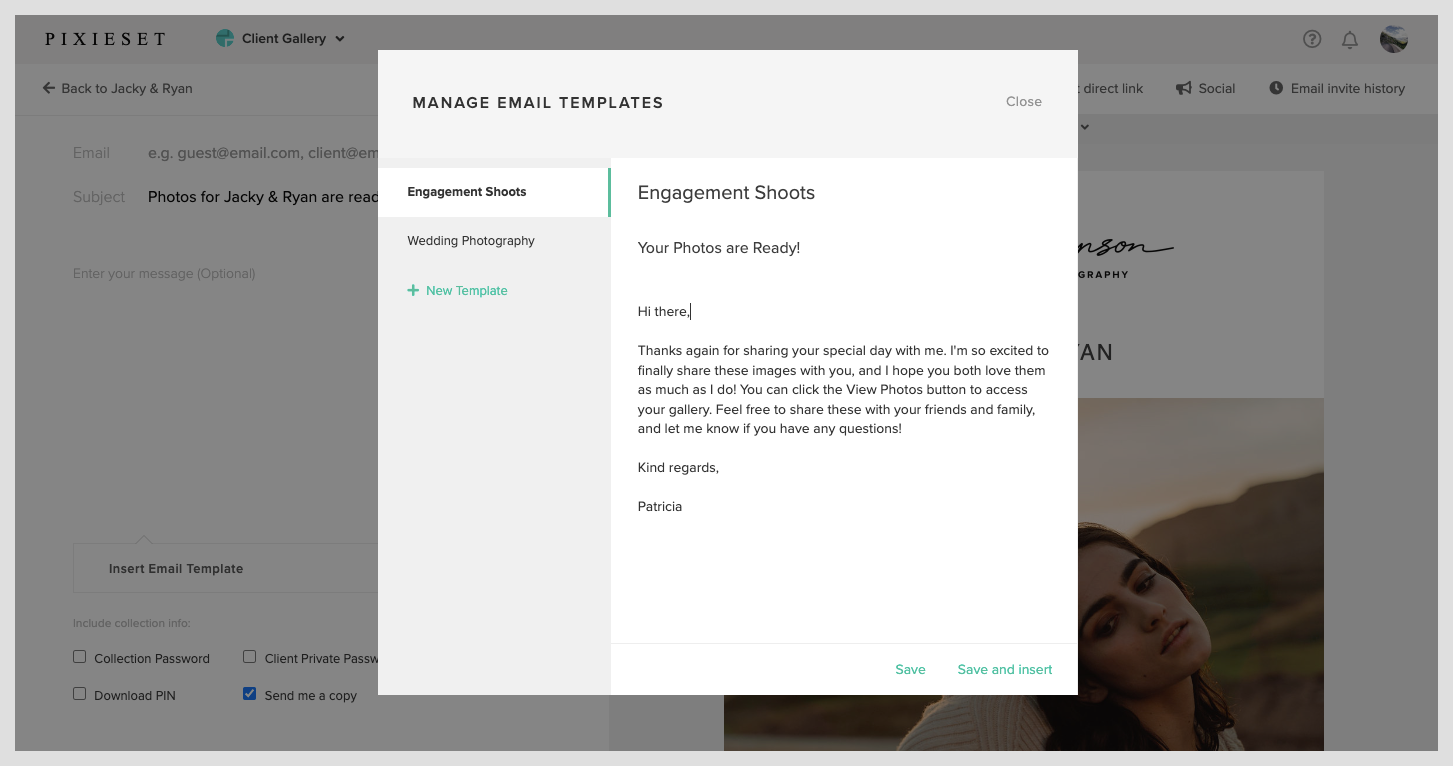 Using a Template:
Click Insert Email Template and select the one you would like to use. Your email is now ready to send, using the Send Invite button!