Once you've created a Collection, you can start uploading images and this can be done with a few simple steps! If you're interested in uploading videos specifically, check out our guide here.
Having trouble uploading images? Please see our Troubleshooting Uploading and Processing Issues/Errors guide.
On this Page:
Replacing an Image from the Photos Tab
Steps:
1. Go to the Collection > Gallery List tab and click the + Add Photos button.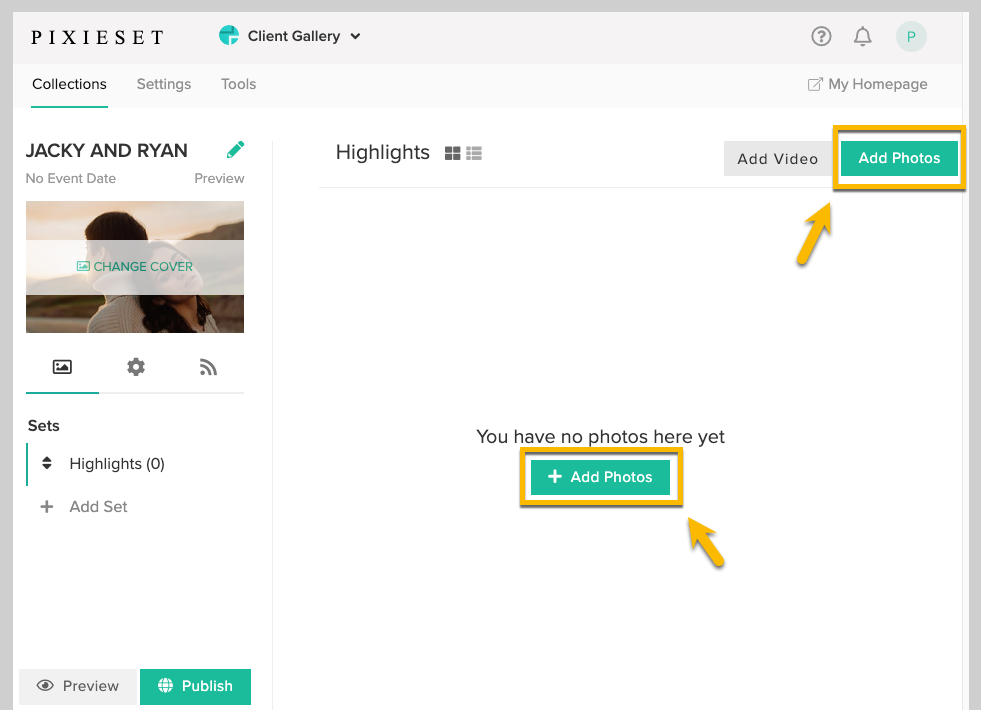 2. On the Upload page you will have several options available, including selecting a Watermark and Skipping or Replacing Duplicates, along with the ability to use the Flash Uploader instead of the default HTML5 Uploader.
Watermark: Allows you to apply your Watermark to this batch of images being uploaded.
Skip duplicates: Skips over any duplicate filenames during the upload process if the files already exist within the Set.
Replace duplicates: Replaces the original file with the new file of the same name if it was previously uploaded to the Set.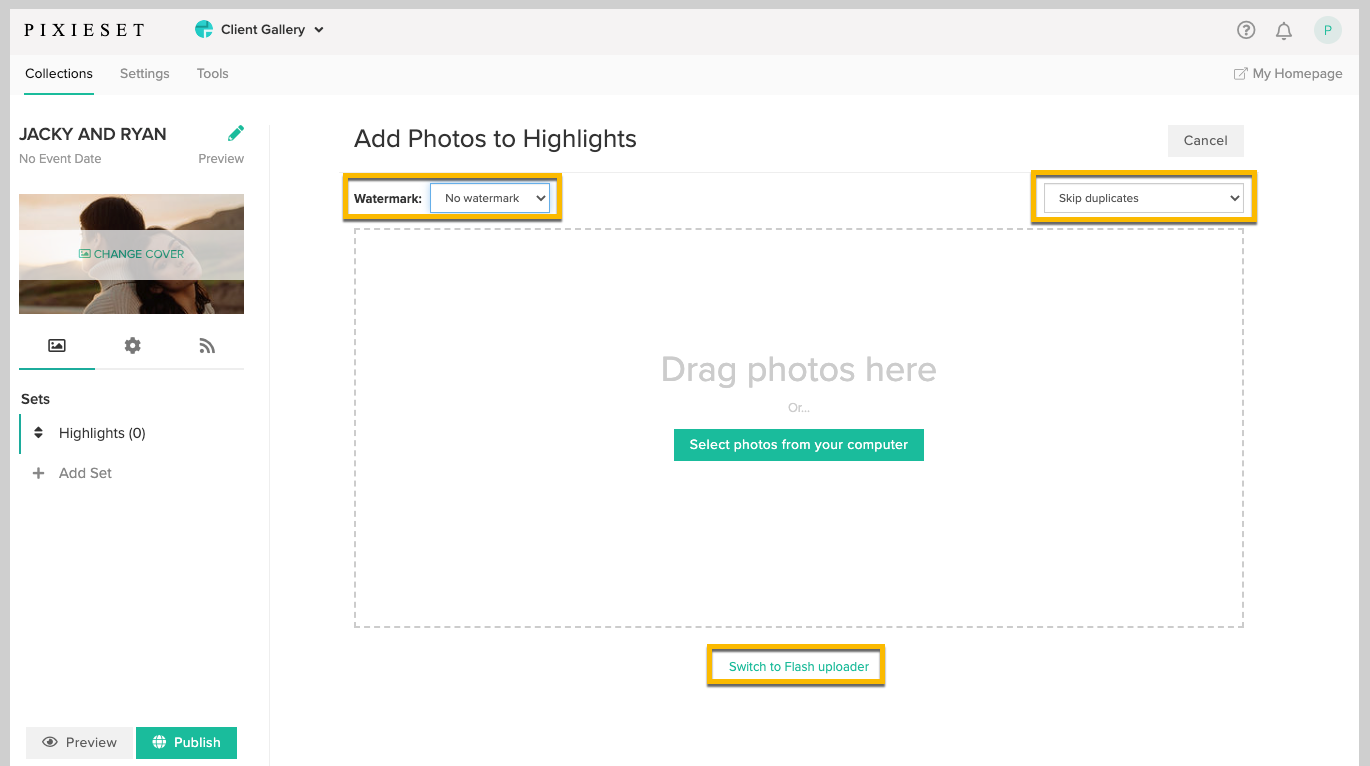 Tip: If you are having trouble uploading, sometimes switching to the Flash Uploader can help!

3. Once your preferred options have been chosen, you can either select the images you would like to upload from your computer or drag and drop them directly onto the Upload page.

If choosing images from your computer, simply click Open or Select once your selection is complete and your images will begin uploading right away. You'll then notice a progress bar to the right of any images being processed and a green checkmark to the left for any ones that have been completed.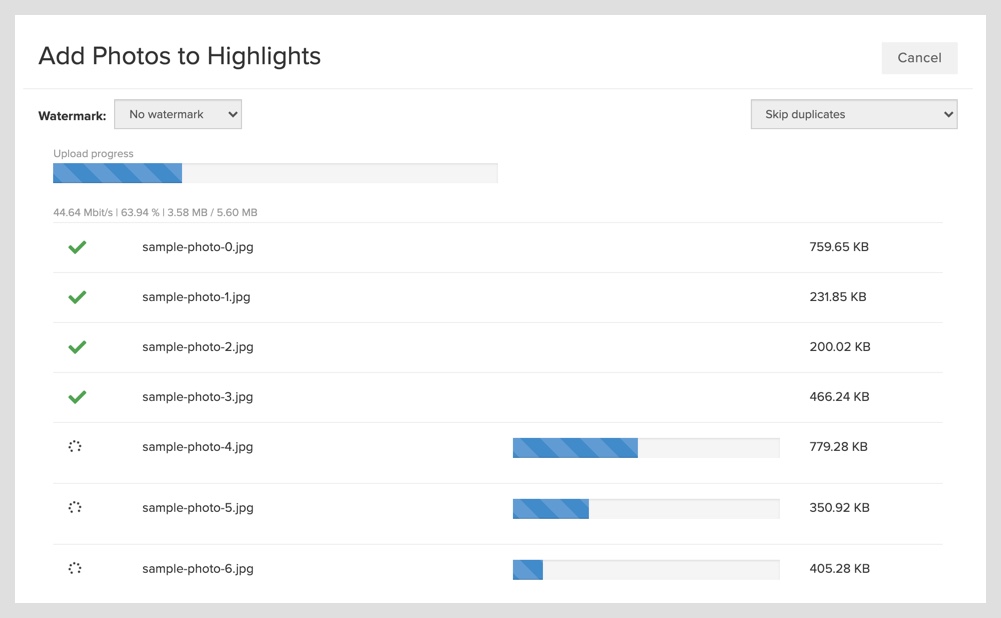 You've now successfully uploaded images to your Client Gallery! When you're ready for your Clients to see their Collection, you can easily click the Publish button and then Share the Collection as needed.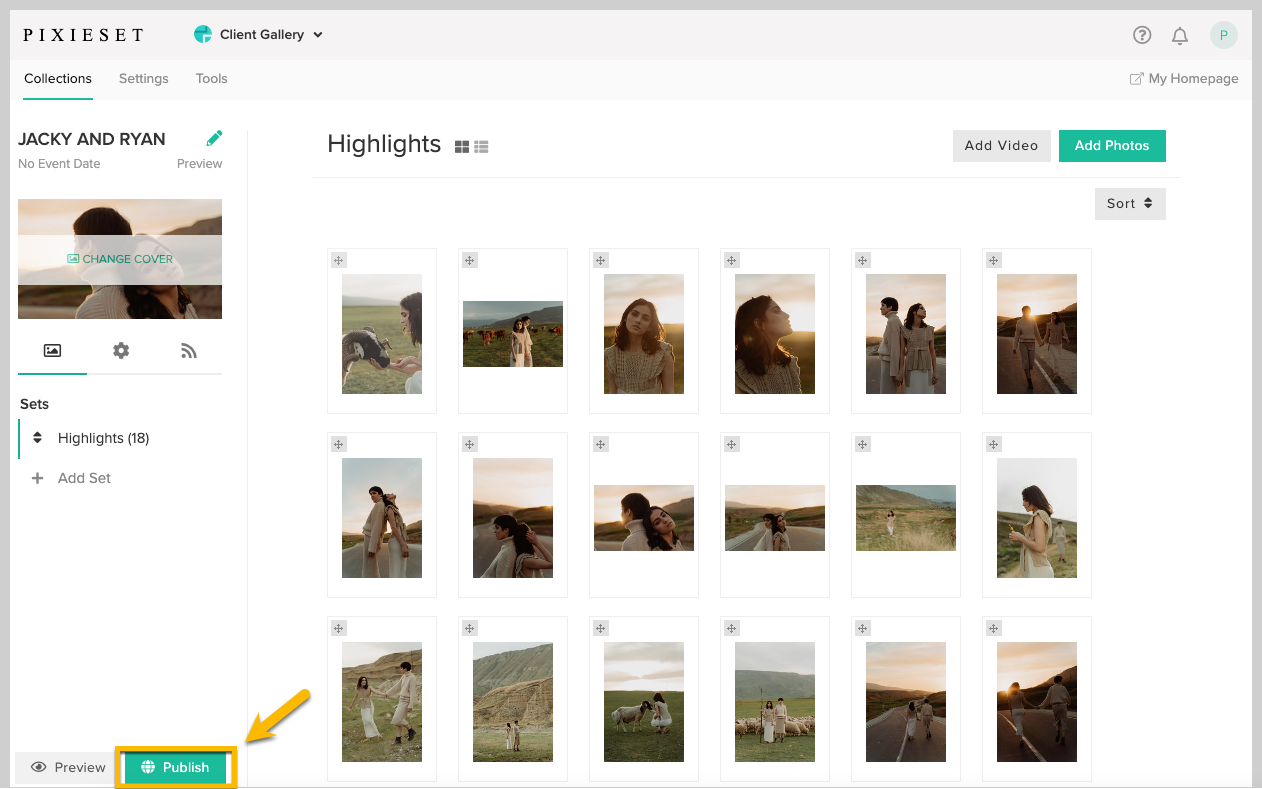 Replacing an Image from the Photos Tab
You can quickly replace any photo while viewing the Set in your dashboard. This is a helpful way to replace an image file with an updated/edited version, for example. You can do this by selecting any image and clicking More (…) > Replace Photo: