With Pixieset Client Gallery, you can create Collections of photos and videos for your clients to view. Within your collections, you can also create Sets to split photos and videos into different groups. For example, the photos within the Collection "Jenna & Ryan's Wedding Day" could be organized into different Sets, such as "Getting Ready", "Ceremony", "Reception", and "Portraits".
On this page
Creating a Collection
From the Collections view in your Client Gallery dashboard, click the green + New Collection button: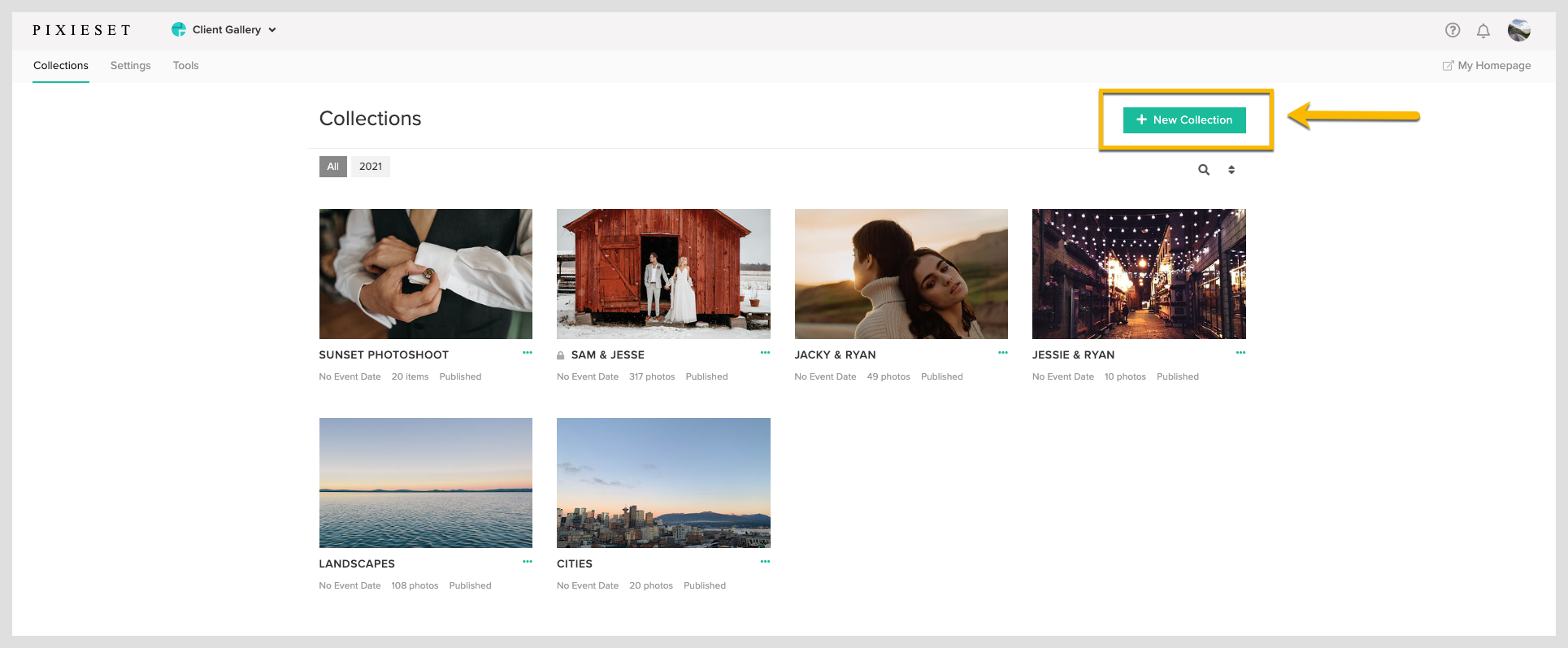 From here, enter a Name and optional Event Date for your new Collection. You can quickly apply any previously saved preferred settings by using a Collection Default, and protect your images or display your branding by adding a Watermark.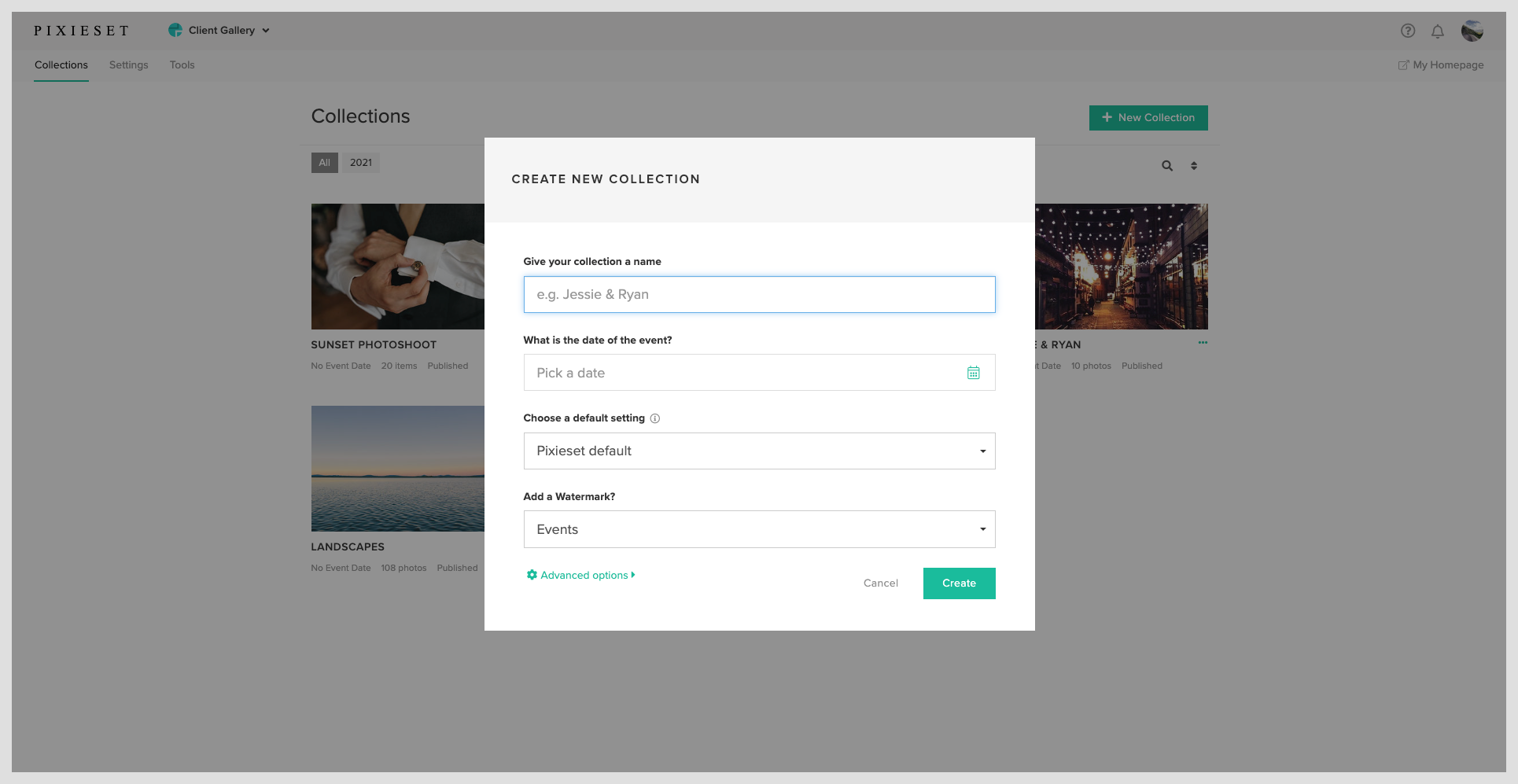 Additional settings can be found by clicking Advanced options on the bottom left of this modal. Advanced options when creating a Collection include:
Tag your collection - Using category tags can help with identifying and sorting Collections in your dashboard and on the Client Gallery homepage. You can read more on this here.
Auto Expiry - You can set an auto expiry for the Collection so that the Collection will automatically be changed to Unpublished/Hidden status at a pre-specified date. You can read more on this here.
Email Registration - Turning Email Registration on requires visitors to enter their email address to view the Collection. This allows you to store your client email addresses for your records. You can read more on this here.
Show on Homepage - You can choose whether or not you would like the Collection to appear on Client Gallery homepage. You can read more on this here.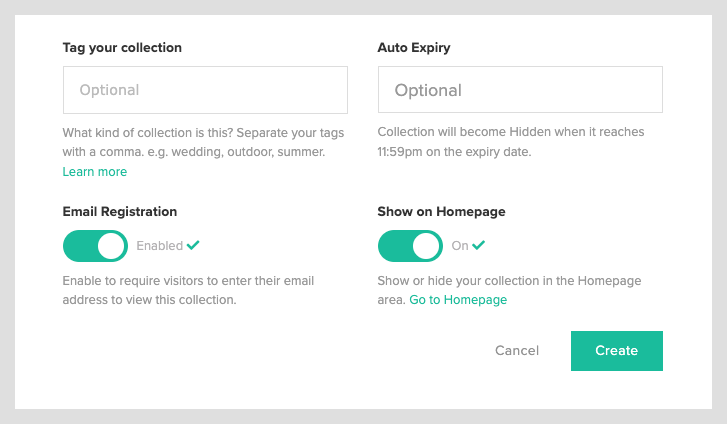 Adding a Set
Any new Collection you create will have a default Set named 'Highlights'. You can click + Add Set from the lefthand panel to add additional Sets: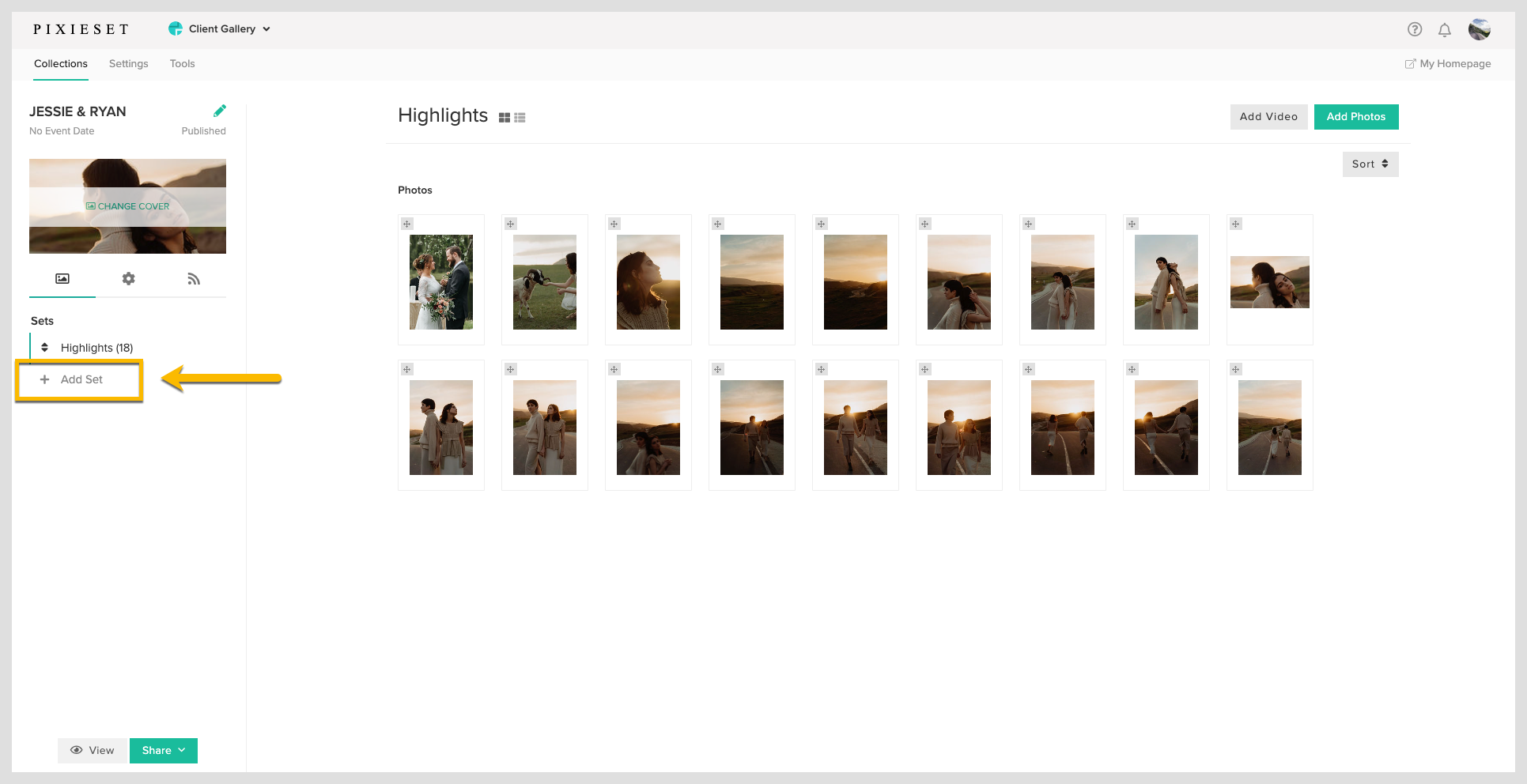 Sets can be moved up or down in order by clicking the sorting icon and dragging the Set to the desired position. Clicking the 'pencil' icon will allow you to edit the Set's name, and clicking the 'trash can' icon will allow you to permanently delete the Set from the Collection. This is a permanent action that cannot be undone.