If you are looking to provide Terms of Sale or a Digital Image License to clients placing Orders in your Store, this can be done in a few simple steps!
Note: Since every business is different, Pixieset does not provide guidance on the content of any Terms of Sale or Digital Image License you choose to specify.
To get started, go to your Store Dashboard, click on Settings, and scroll to the Terms of Sale and/or Digital Image License sections.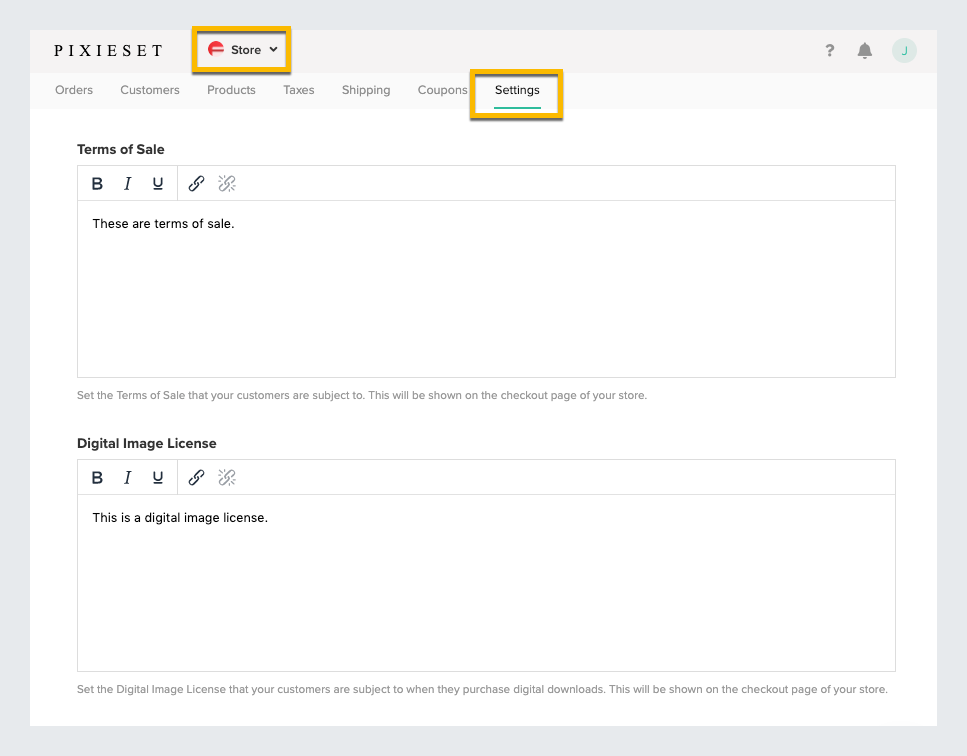 When a client places an Order in your Store, they will be provided with a link to this information on the checkout page, before placing their Order. Clients are also notified that by clicking the Place Order button, they are agreeing to the Terms of Sale that you have provided.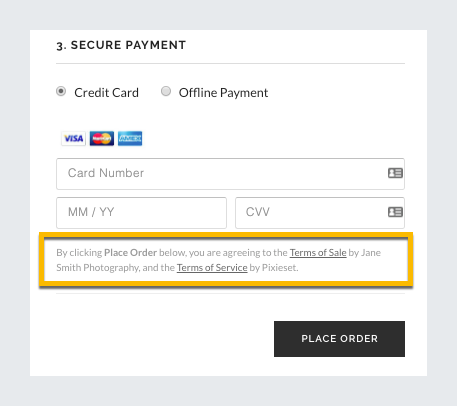 If a client would like to review your Terms of Sale and Digital Image License prior to purchasing, a new window will open with your terms and license.