With Automatic Fulfillment, you can easily sell prints online through your Client Galleries. Once your Store is set up, one of our industry leading professional print lab partners will print your orders and ship the final products directly to your clients.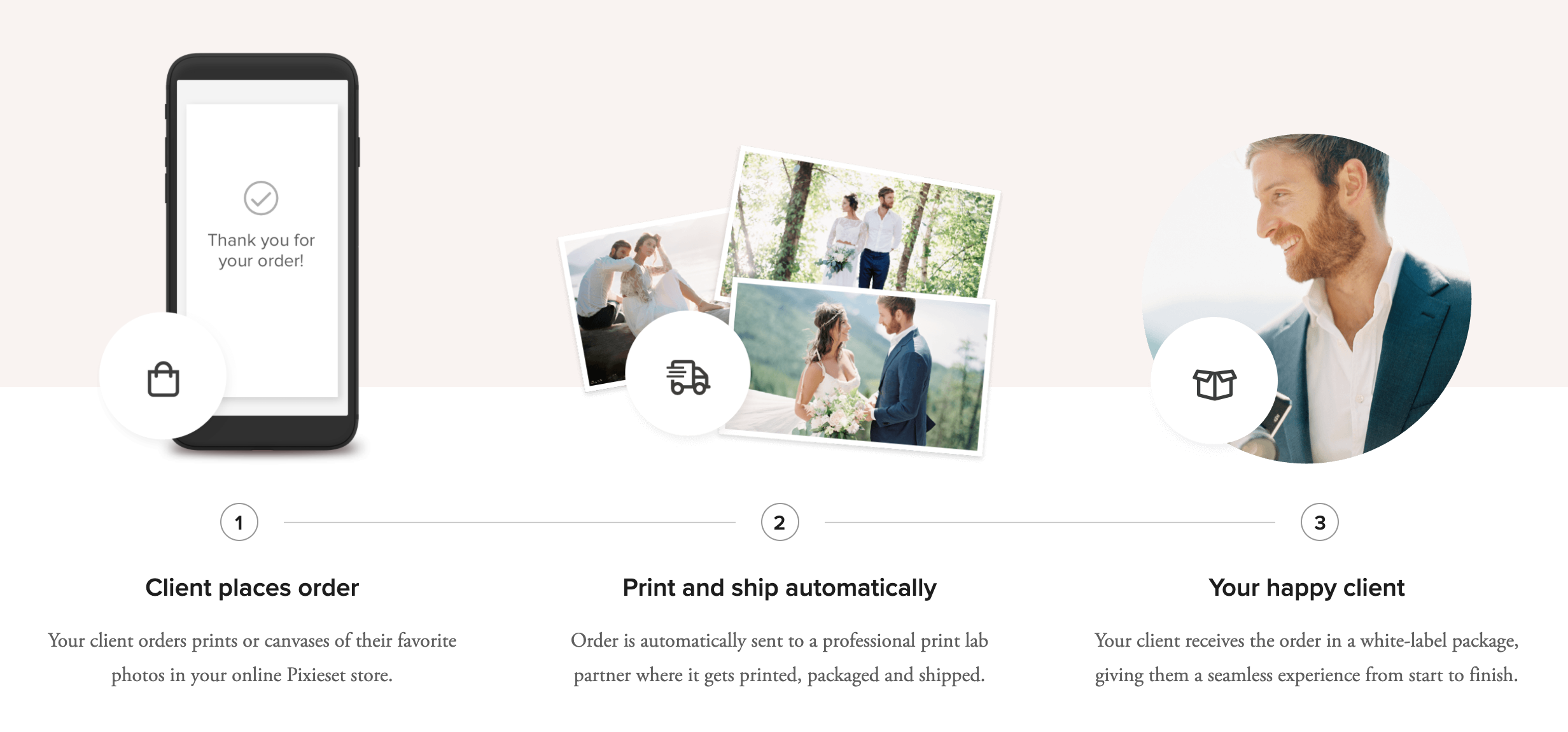 You can also watch this video tutorial about setting up your Store for a step by step walkthrough. If you'd prefer to handle fulfillment yourself, check out Getting started with Self Fulfillment instead.
On this page:
How Automatic Fulfillment works
Our Automatic Fulfillment system will handle everything from printing your orders to shipping them to your clients, making selling prints in your Store a 'hands-off' experience.
How does it work?
First, you'll create an Automatic Fulfillment price sheet and assign it to your Client Gallery collection. This will allow clients to browse the available products and place their order right from the gallery! Once your client places an order, you'll be able to review it in your Dashboard, to see what images and products were purchased, and check on the order status.
The order is automatically sent to a professional print lab, where it is printed and packaged for shipping to your client. Orders are sent in white-label packages, meaning that there is no branding or information about the lab or Pixieset, creating a more seamless experience for your clients.
The lab ships the order directly to your client, using the shipping method they selected during checkout. Tracking details (if available) will automatically be sent to you and your client, so they can easily keep an eye on delivery!
Creating an Automatic Fulfillment price sheet
Price sheets determine what products you are selling, and at what price. If you have already connected a payment method, you can get started with Automatic Fulfillment by creating a new price sheet and assigning it to your galleries.
Learn more: All about Price Sheets
Steps:
From your dashboard, go to Store > Products and click on + Add Price Sheet.

Enter a name and select Automatic Fulfillment. You can then choose which print lab to use to fulfill your orders: Automatic: This will connect your price sheet with one of our professional lab partners depending on your business location Choose a specific lab: This option will allow you to choose one specific lab from all of the available lab partners in your business location

Click Create and your new price sheet will be created and populated with all of the products available from the lab you selected.

In your new price sheet, you can review the available products and decide on the final prices for each item you want to sell. Learn more: Adding and pricing products in your Store

Once your price sheet is ready, assign it to a Client Gallery collection to start selling! Learn more: Assigning price sheets to a galleries
Products available for sale
We have partnered with professional print labs dedicated to delivering the highest quality print products. Through our lab partners, you will be able to offer classic photographic prints, fine art prints, canvases, framed prints, metal prints, and much more!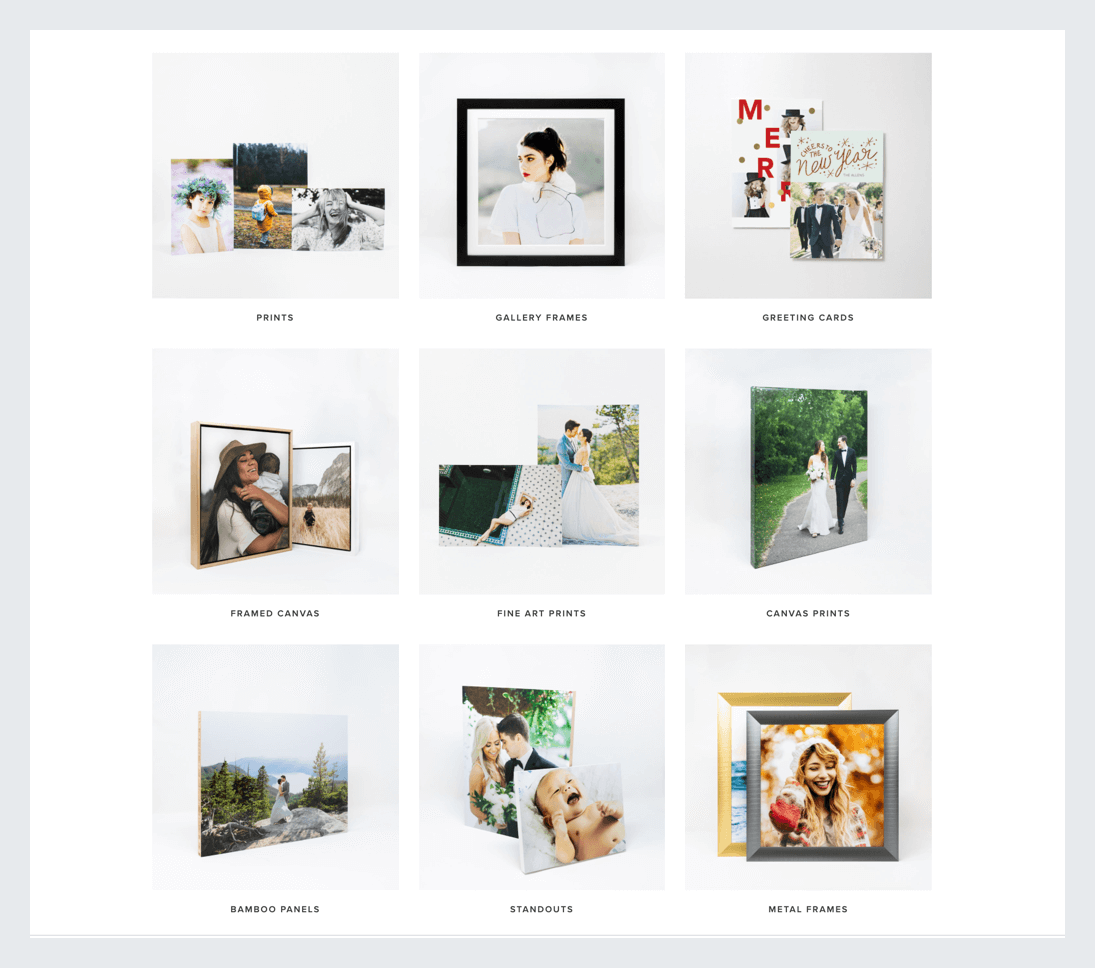 The exact product range available depends on the print lab you have chosen. Once you have created an Automatic Fulfillment price sheet connected with one of our lab partners, it will automatically be populated with all of the available products from that lab.
Learn more about our labs here: Print labs available with Pixieset
Earning a profit in your Store
When setting up your price sheet, you are able to set your own prices and markup for the products in your Store. You can review the printing cost for each item, and adjust your pricing as needed. Learn more: Adding and pricing products in your Store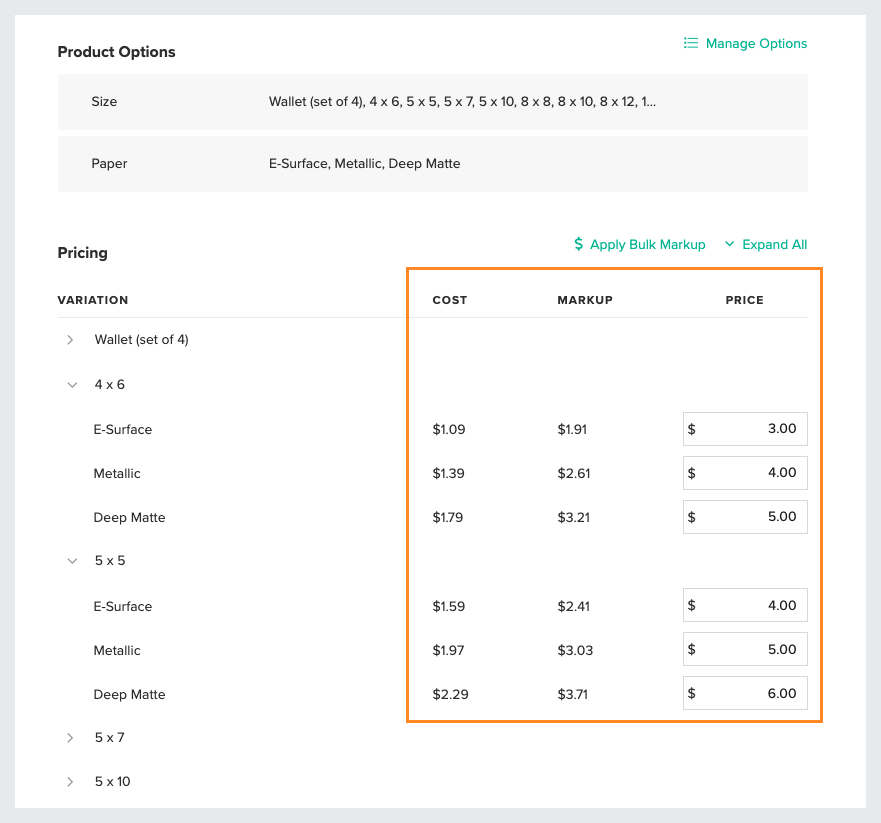 When your client places an order, they will pay the prices you have set for the items they've selected, as well as the shipping cost for the order and any applicable sales tax. The printing cost for each item and the shipping cost for the order are then deducted, and sent to the lab so that they can get started with the order.
Any applicable processing fees are deducted by your payment processor (Stripe or PayPal), and the remaining amount from your client's payment is your profit! You can review the full cost breakdown of any order right from the order page in your Dashboard.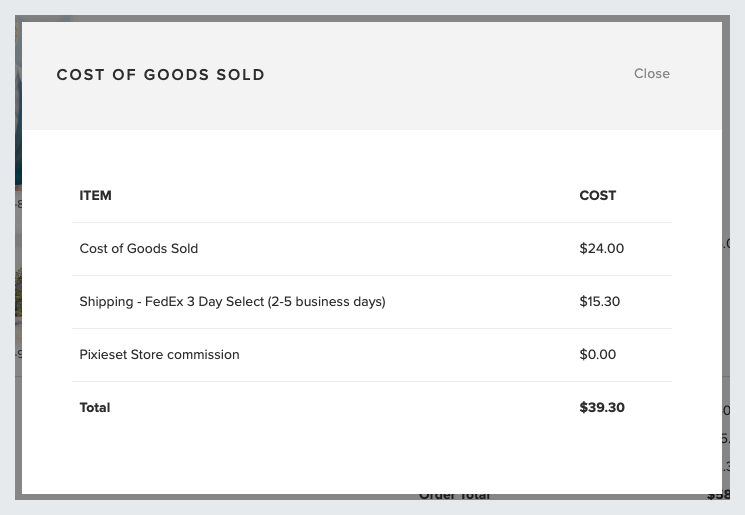 Learn more about accepting online payments: How do I get paid for client Orders?
Note: On the Free plan, each order is also subject to a 15% commission fee. Pixieset does not charge any commission fees with an upgraded Client Gallery or Suite subscription. Learn more: How does your 0% commission work?
Providing support to clients
Pixieset Support will help you deal with any questions or issues that may come up with your clients' orders. We do not communicate directly with your clients on your behalf or provide any direct support to clients for their orders, as each business is unique and we do not know what specific arrangements may be in place. You will be responsible for communicating with your clients for any support they need, which helps provide a seamless experience for your clients.
You can review the order details and see the current order status any time from your Dashboard (go to Store > Orders), and if your clients have any questions about their order that you are unable to answer, our Support Team is happy to help!