Automatic fulfillment is the best way for photographers who wants sell prints online while being hands off. Once it is setup, everything from printing to shipping is handled automatically for you.
On this page:
How does automatic fulfillment work?
From printing to shipping, let our automatic fulfillment system handle everything while you focus on what you love: taking photos. We've partnered with industry leading professional print labs dedicated to professional photographers to fulfill premium print products.
How does it work?
Client places order in your store
Order is automatically sent to a professional print lab where it gets printed, packaged and shipped.
Your client receives their order in a white-labeled package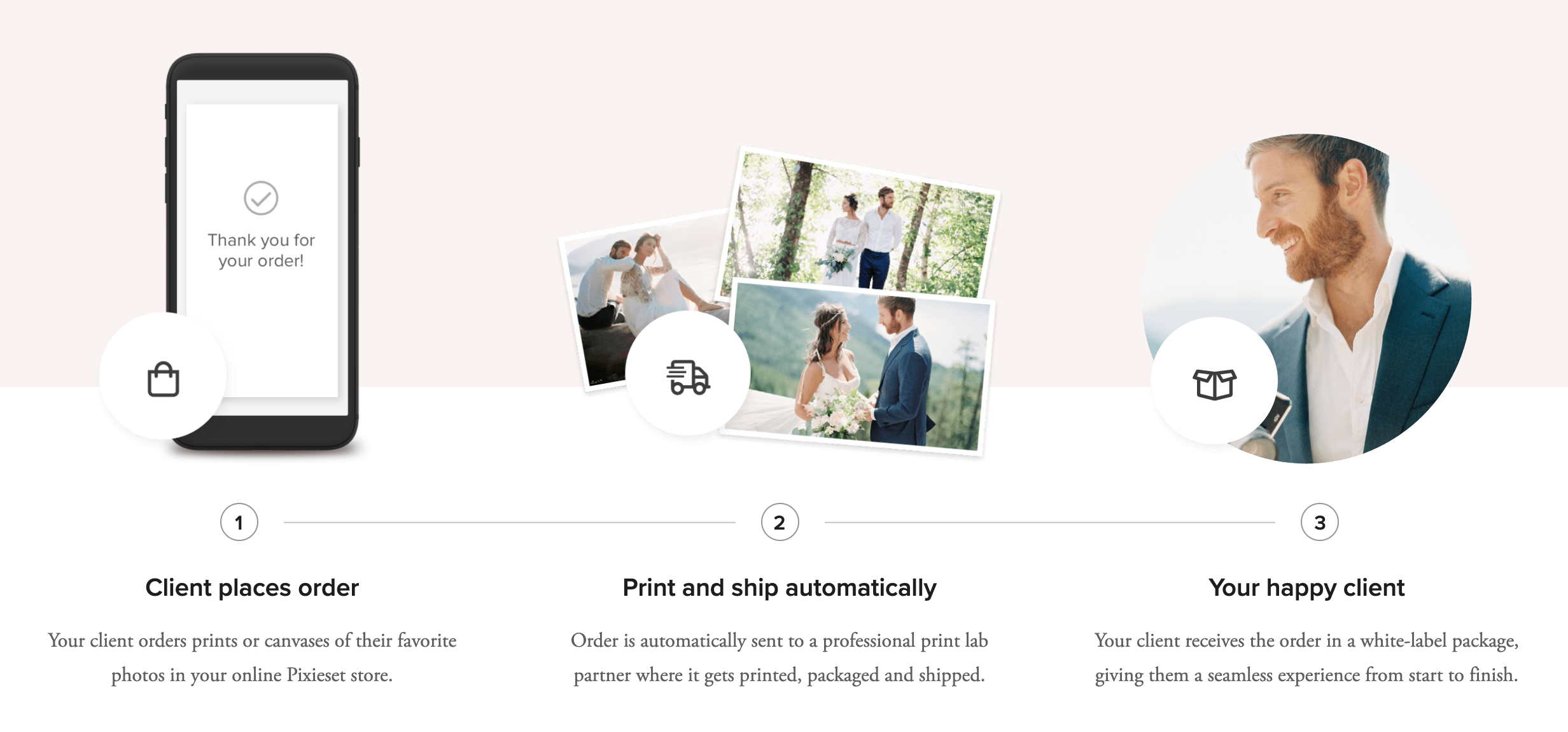 Create automatic fulfillment price sheet
Price sheets determine what products you are selling. Add a new automatic fulfillment price sheet to get started.
Steps:
From your dashboard, go to Store > Products (Price Sheet).
From the Price Sheet page, click on + Add Price Sheet.
Enter a name and select Automatic Fulfillment.
Click Create.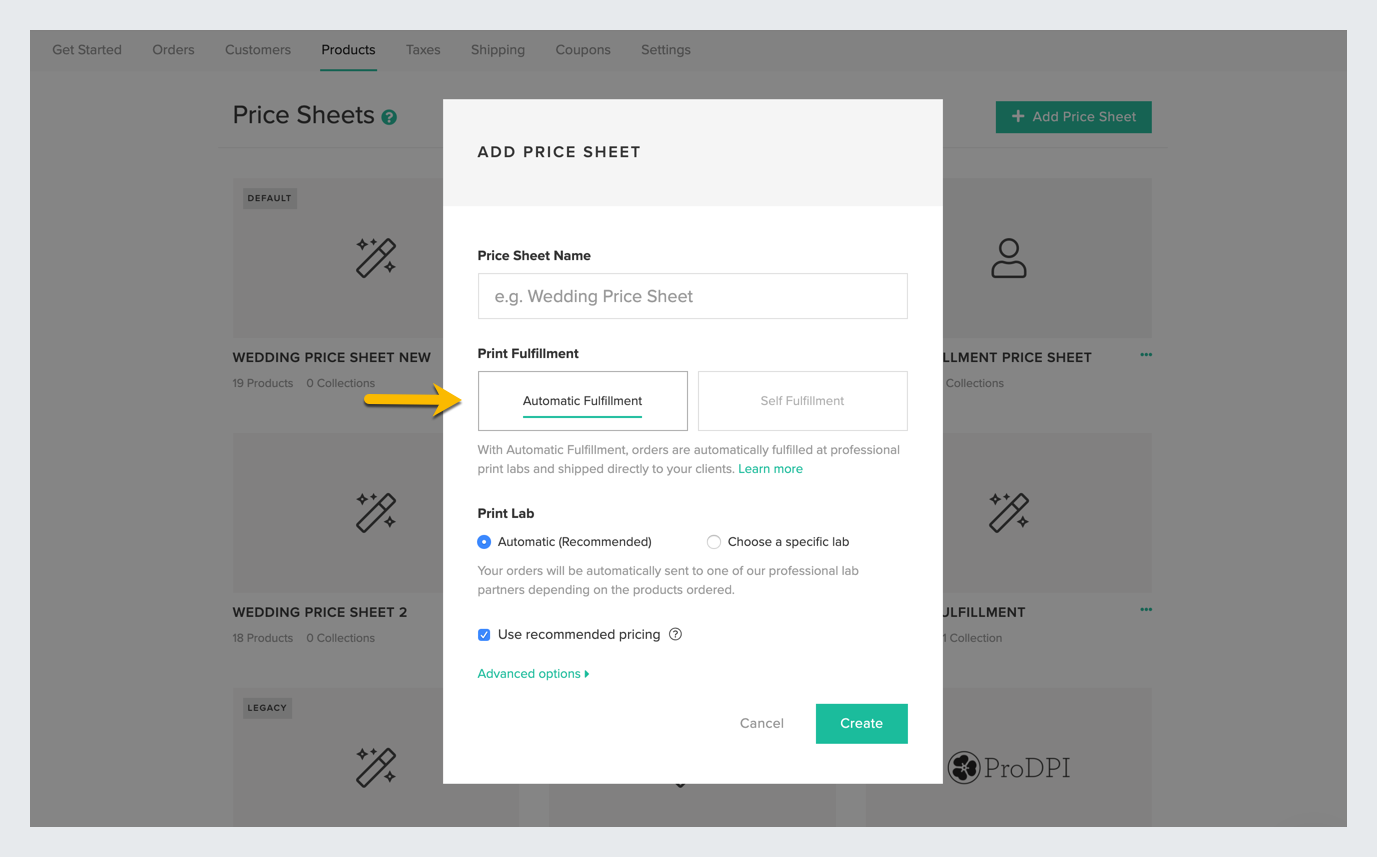 Learn more: All about Price Sheets
Products available for sale
We have partnered with the best professional print labs dedicated to photographers to deliver professional-grade print products. You will be able to offer classic photographic prints, fine art prints, canvas, framed prints, metal prints and much more. The exact products available depends on the print lab you have chosen.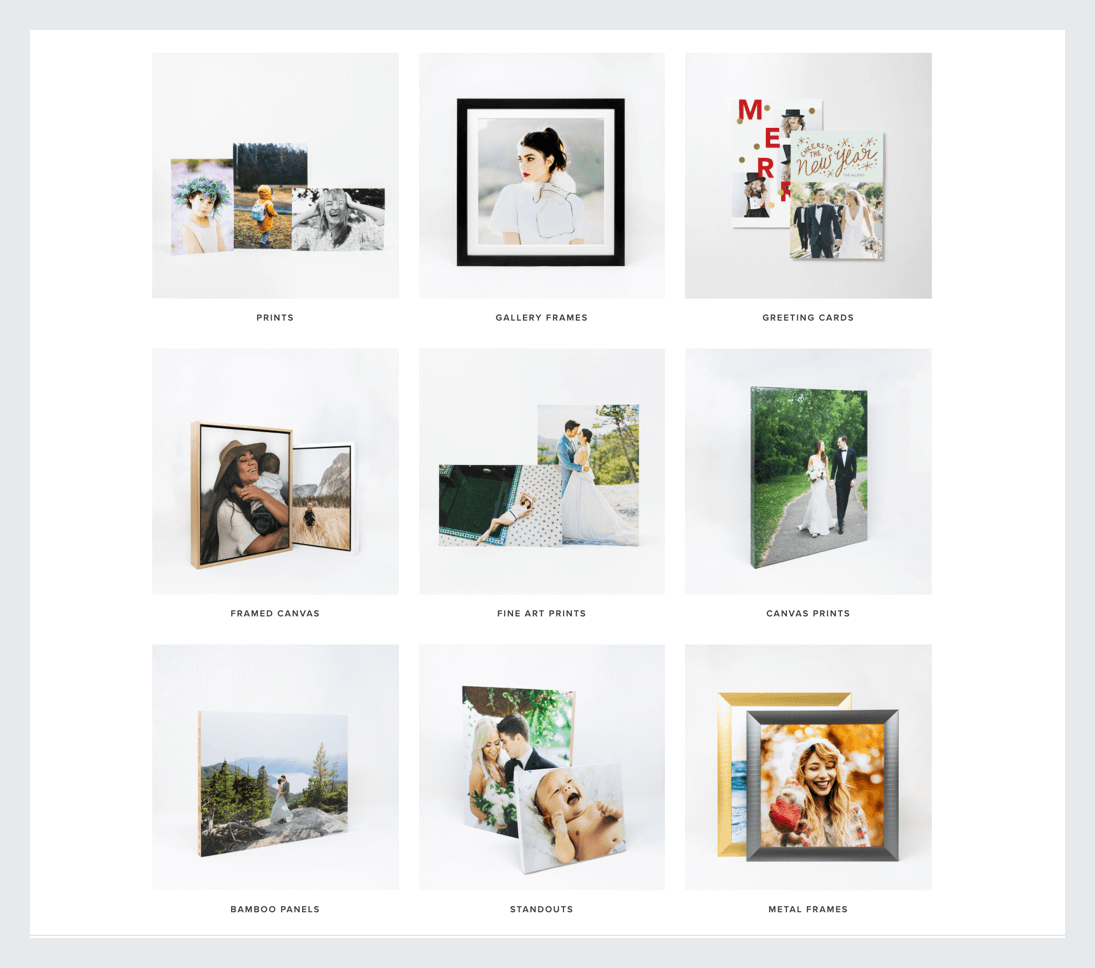 Learn more about our labs here: Print labs available with Pixieset
How do I make money?
You are able to set your own prices and markup your products. We don't take a cut of your sales or charge hidden fees on any upgraded subscriptions. When you are managing your products, you will be able to see the exact cost of each product. You can then markup the product and sell it for a higher price.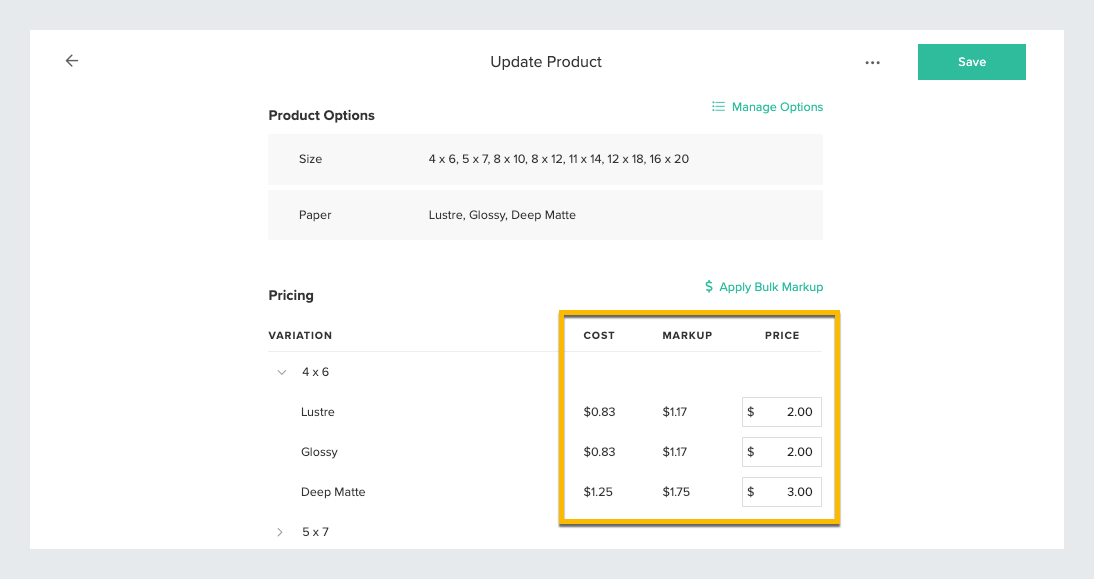 Note that the cost of products do not include any credit card fees by payment processor (e.g. Stripe and PayPal). If you are taking online payments, learn more about getting paid: How do I get paid for client Orders?
Providing support to clients
You're responsible for communicating with your clients to provide any support required for your orders. Pixieset does not provide any support to end clients because we do not know what arrangements you have with your clients.
If there are any issues with your orders, you - the photographer - can reach out to our support team and we can resolve the issue for you.