With Pixieset's Studio Manager, you can easily create Invoices to meet your business' needs. This article will go over how to create your first invoice, and how to customize it with items, payment methods, and due dates.
On this page:
Creating an Invoice
To create a new invoice, go to your Studio Manager Dashboard > Invoices and click the Create Invoice button.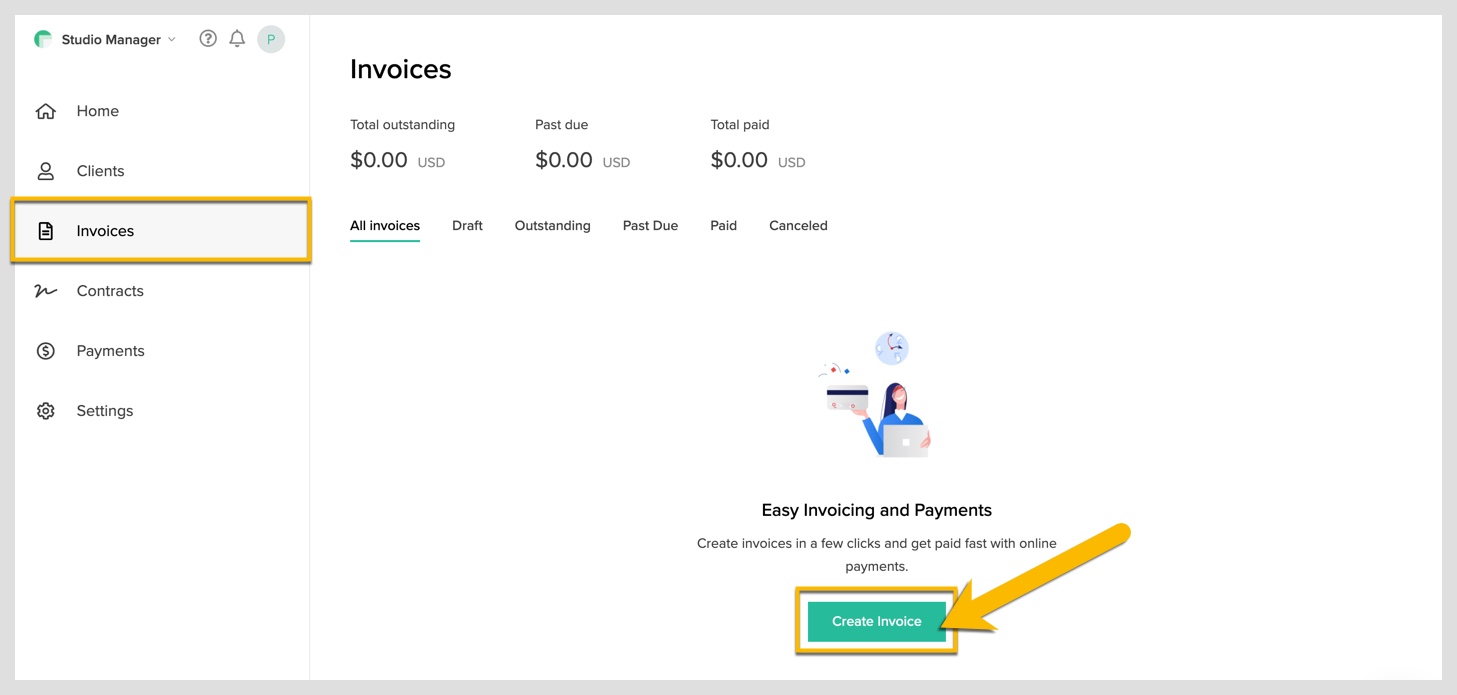 From here, choose who the new invoice is for by typing the name or email of a client you have added to Studio Manager. Alternatively, you can click the Add new client option to create a new client for your invoice.
Once you have selected the client, click the Next button to proceed.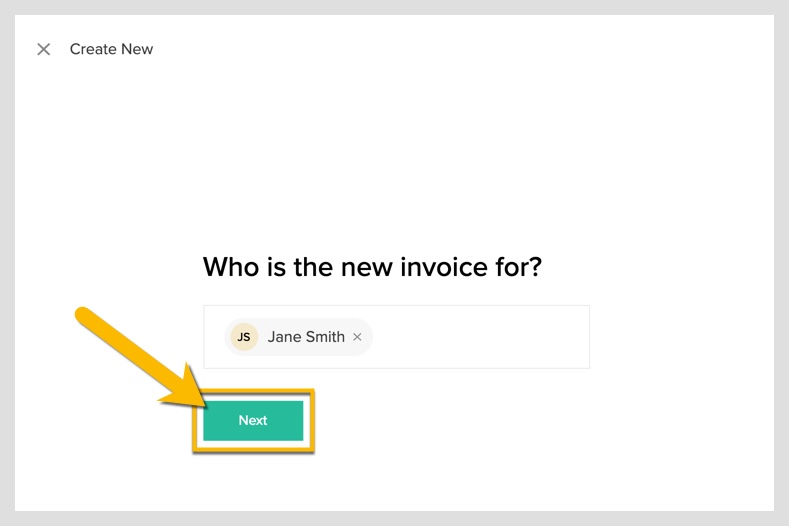 Editing an Invoice
When editing an invoice, there are four main sections you can customize: Bill to, Items, Due Date, and Advanced options.
Note: You can edit an invoice if it is in Draft or Unpaid status. When viewing an applicable invoice, click Actions > Edit invoice.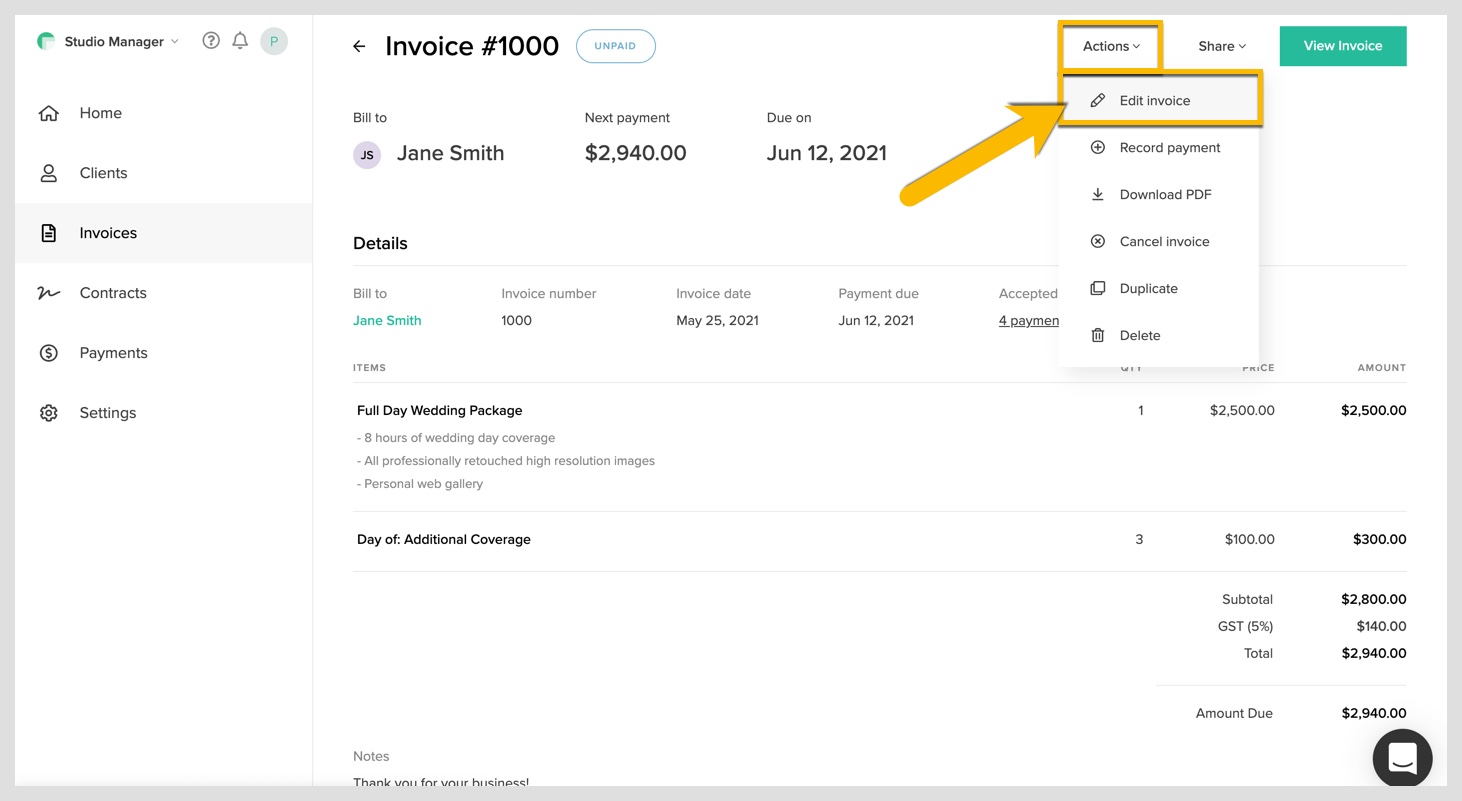 Bill to
Once the invoice is created, you can update the Client's details (i.e. name, email, phone number, address) or change the client the invoice is billed to within the Bill to section.
To make the change, simply click the More Options (•••) button to the right of the current Client's name and select Update details or Change Client.

Items
The Items area allows you to insert an Item name (e.g. the name of a package your client purchased) and an Item Description. You can include multiple items on the same invoice by using the + Add Item option.

When there are multiple items on the invoice, you can hover over an item and select the arrow icon to change the order (move it up or down the invoice) or click the trash icon to delete it.
Once an item is added, you can manually adjust the QTY (quantity) and Price for each item on an individual basis.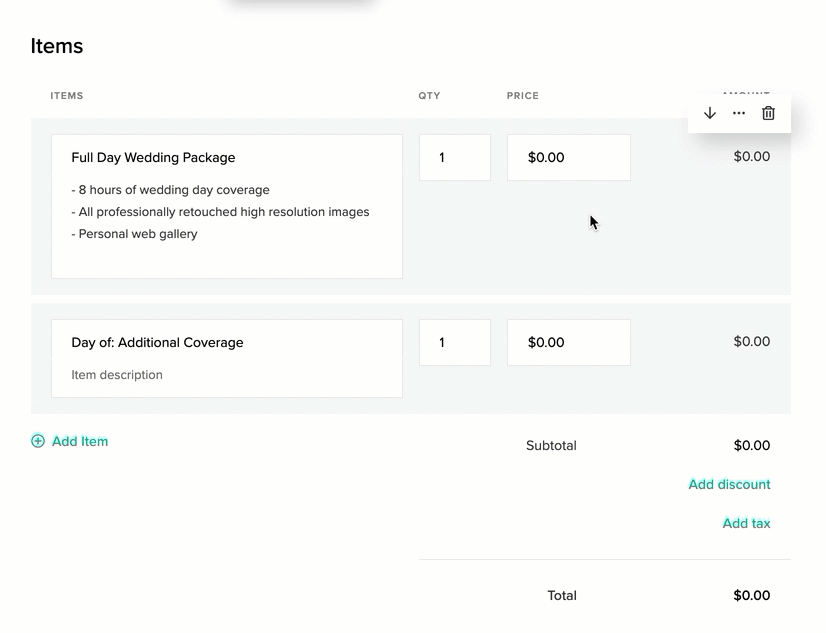 Within this section, you will also find other features, including the option to Add a discount (amount off or percent off), Add tax (tax name, % rate, and tax ID), and even add a personalized Note to share directly with your client.
Due Date
In the Due Date area, you can select a specific due date for the payment. By default, the payment will be due within 30 days of the invoice being sent.
To change the due date, click the Payment Due field, where you can then toggle through the calendar to find a specific day or choose one of our timeline options (i.e. On receipt, Within 7 days, Within 14 days, etc.) from the right-hand side.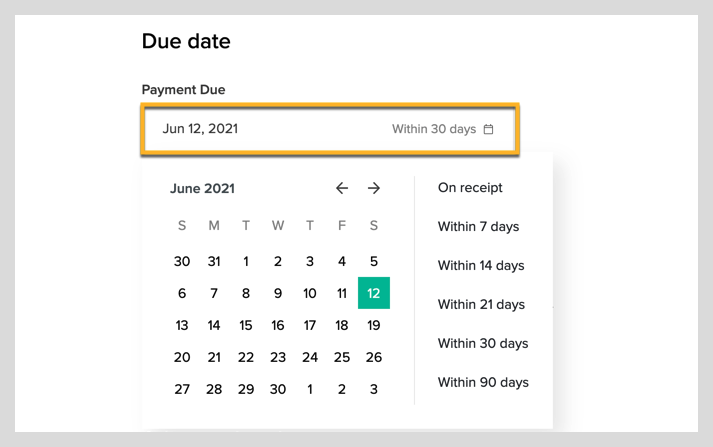 You can also toggle the Payment Schedule option On/Off, depending on whether you'd like to use our payment scheduling feature to collect deposits or installments.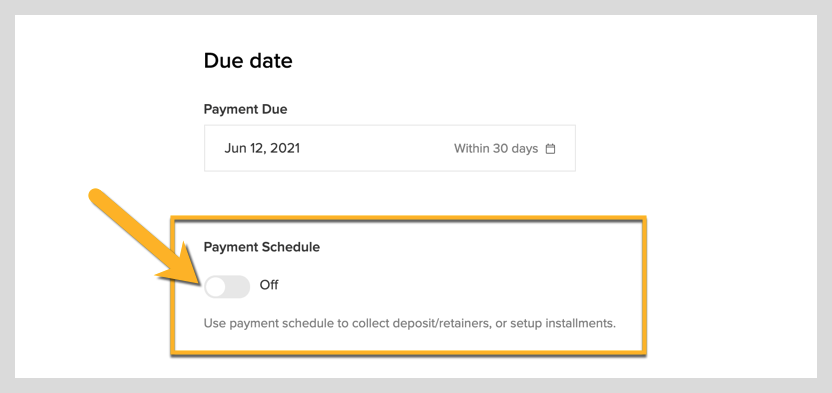 For more information on Payment Schedules, please see our guide here.
Advanced Options
The Advanced Options section consists of three options: Accepted Payment Methods, Payment Reminders, and Allow Tip.
Accepted Payment Methods
The Accepted Payment Methods option allows you to determine how your client can pay for the specific invoice.
By default, all of the Payment Methods that you have set up within your Studio Manager Settings will be enabled. For any payment methods that you don't wish to accept for this specific invoice, simply uncheck the box to the left of the applicable method.

Payment Reminders
With Payment Reminders, you can easily set up email reminders for your invoice's payment due date(s). You can select from 7 days before, On due date, 3 days after, 7 days after, or 14 days after.

As an example, if you check On due date, your client will automatically receive a reminder email the day that their installment is due, if they have not yet paid yet.
Add Tip
With the Add Tip option, you can allow clients to leave a tip when paying for their invoice! To do this, toggle the Allow Tip button to On.

If Add Tip is enabled for an invoice, your client will see a Would you like to add tip? section when paying, where they have the options of No tip, 5%, 10%, 15%, or Custom. The tip amount is automatically calculated and displayed under each percentage option so your client will always know exactly how much they will be tipping if they choose an option!
Once you are finished editing and designing the invoice, you can send it to your client!