Studio Manager's Booking & Scheduling will transform your client onboarding process, with an elegant Booking Site to list all your sessions, an online calendar to keep yourself organized, and the ability to get paid upfront as soon as clients book. Not sure how to get started? This article will guide you through our recommended steps.
On this page:
Create your first Session Type
Set up your services in your Session Types page (Bookings > Session Types). With each session type, get booked on your own terms by determining your availability, minimum/maximum notices, cancellation policy, buffer times, and more. In turn, ensure you get the information you need from your client by setting up required session intake form questions.
Learn more about creating your first session type
Collect deposits and retainers during bookings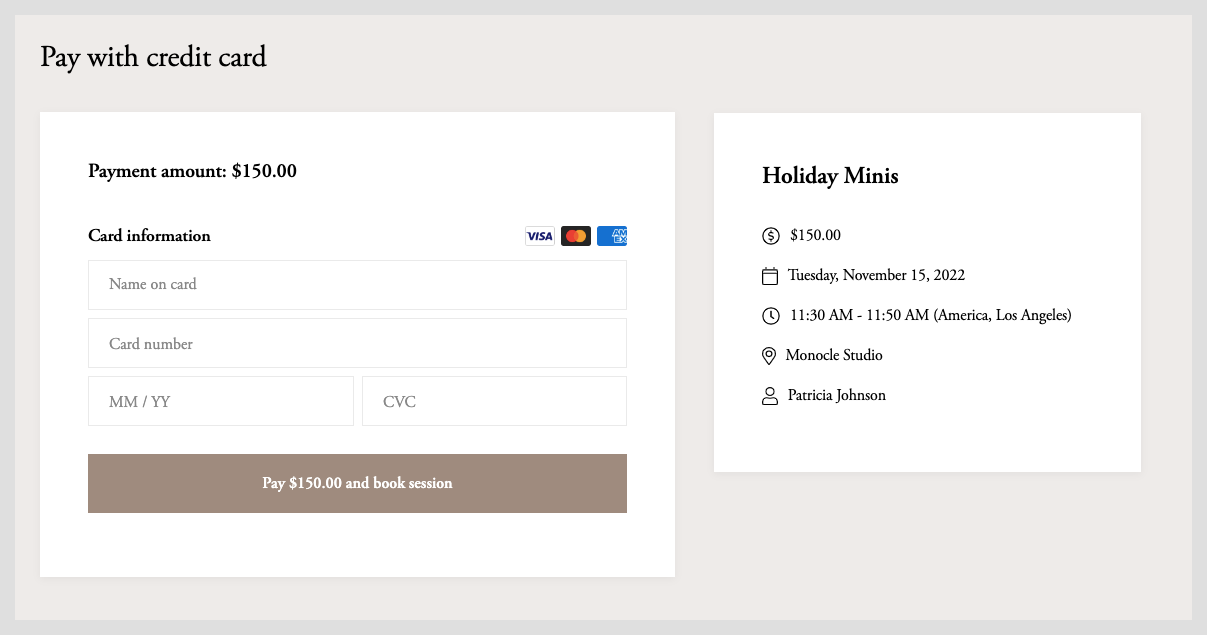 Get paid on time without back and forths. By connecting to Stripe or PayPal in Studio Manager's Payment Settings, you can begin to collect partial or full session fees from your clients as a required booking step. This way, if a client wants to reserve their session, they need to pay for it upfront, providing you with more security.
Learn more about setting up payment methods
Set up your Booking Site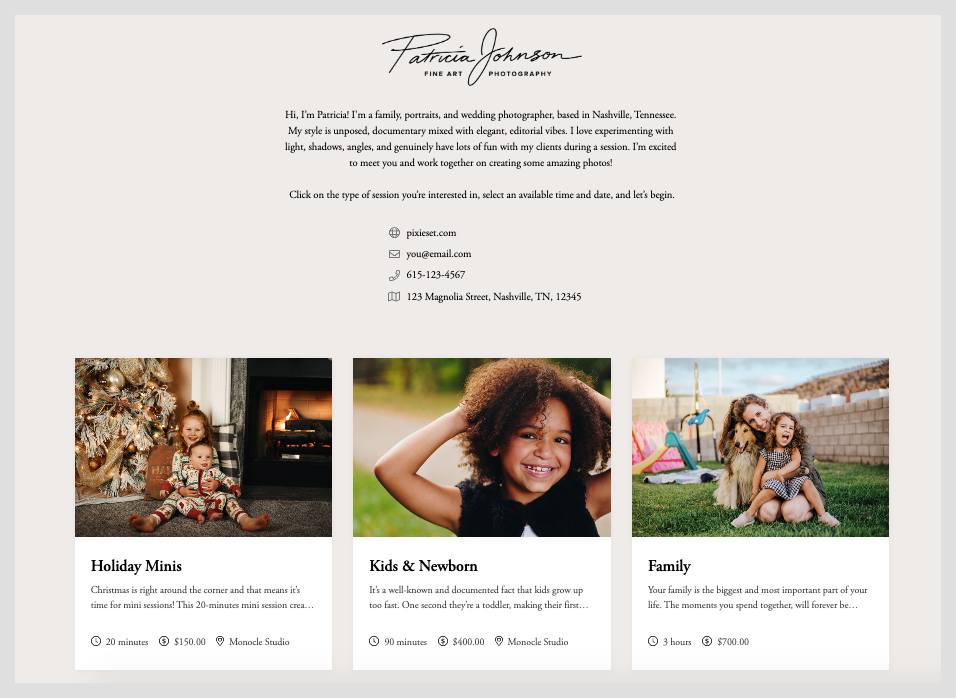 Your Booking Site is a public website where your clients can view the services that you offer. Based on the options you present on this page, clients can easily book and pay for a specific session type, submit inquiries, and request availability from any device.
Learn more about customizing your Booking Site
Share your services with your clients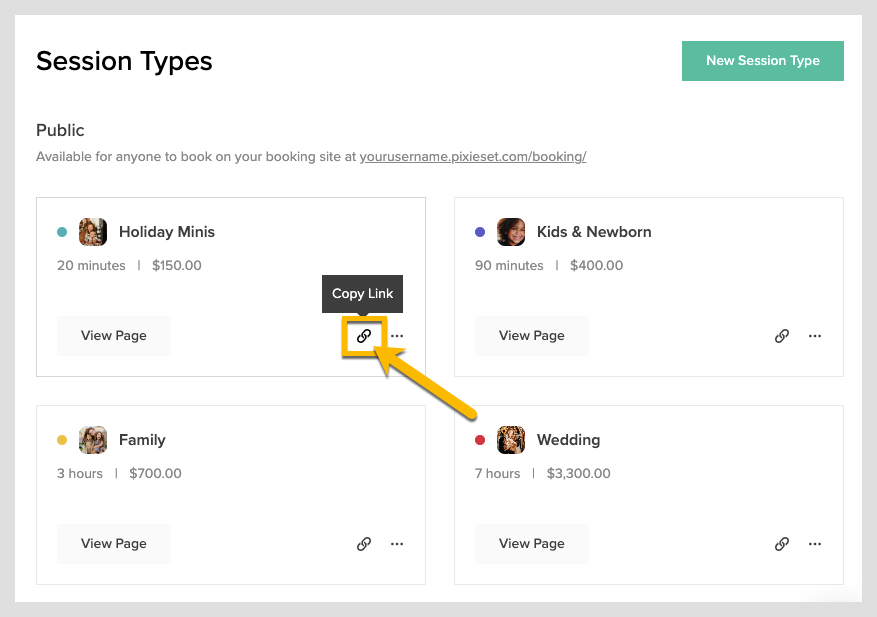 Securing a booking has never been easier for you and your client. We recommend including your Booking Site's URL on your photography website, your social media accounts, and your Google Business profile. With a few clicks, instantly retrieve the link to your Booking Site or a specific session type so that your client can begin the booking process.
Learn more about sharing your services with clients
Stay on top of your scheduled sessions
We make it easy for you to stay organized even as client bookings come pouring in! Regardless of their status, you can view and manage all your sessions from your Sessions page (Bookings > Sessions). Alternatively, keep track of everything at a glance with our built-in Calendar (Bookings > Calendar) and even export your sessions to a third-party calendar.
Learn more about reviewing your clients' sessions
Learn more about managing your calendar
Need more help?
For more information on the ways that Booking & Scheduling can streamline your booking workflow, see our full list of comprehensive help articles here.
Can't find what you are looking for? Send us a message from the chat bubble in your Studio Manager Dashboard!