If you have
download
enabled for the gallery, clients will be able to download the photos directly to their mobile devices.
Gallery download (downloading the entire gallery) will be downloaded as a .zip file. The steps to unzip the folder and obtaining the files will depend on the device used.
Single photo downloads (downloading photos one at a time) will be downloaded as individual images which then can be saved to the camera roll directly.
Client experience
For gallery download, click on the "download" options under the top right dropdown menu. For individual photo download, click to enlarge an image, and click on the download icon on the top right.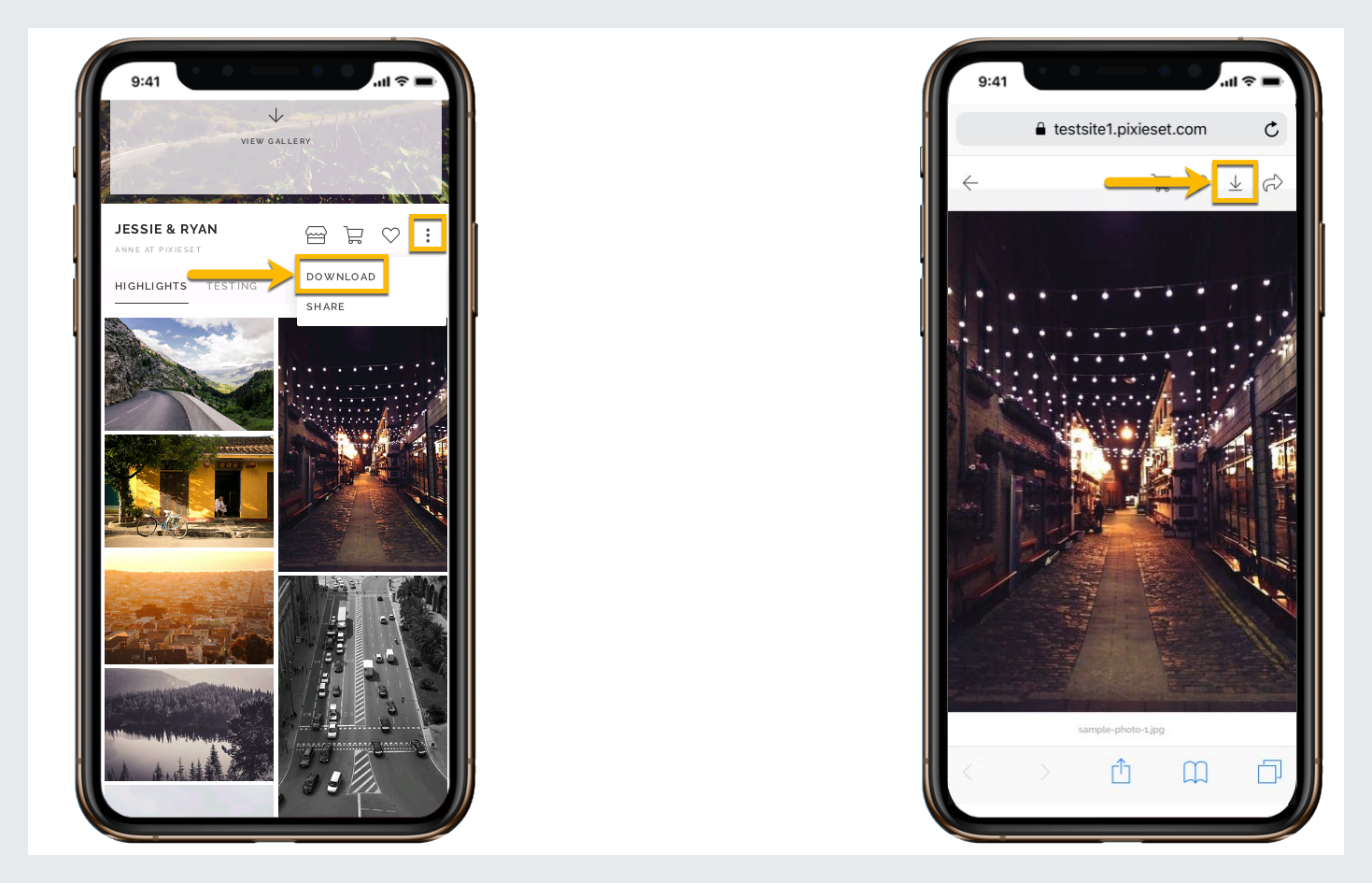 If you have enabled download tracking, your clients will be asked to enter the 4-digit Download PIN and their email address to continue with the download.
If the client has requested a gallery download, a direct download link will also be sent to the provided email address; client does not have to stay on the page while the gallery is prepared.
Note: Gallery downloads will be delivered as a .zip file. Due to differences in device operating systems and features, your client's mobile may not natively support extracting .zip files. They can refer to their manufacturer's guide for information on .zip capabilities.
Downloading to Dropbox or Google Photos
Gallery download can also be completed to their Dropbox or Google Photos account. On the download page, simply select where they would like the download to be sent: