In Pixieset it is easy to review your client's download activity within their Collection. This guide will walk you through reviewing activity for Gallery Downloads, Single Photo and Video Downloads. You'll also learn how help your clients locate and receive their download links.
You can learn more about adjusting your Download Settings here.
On This Page:
Accessing the Collection's Download Activity
From your Collection's Download Activities area, you will be able to review which clients generated Gallery Downloads, Single Photos and Video Downloads from their gallery directly.
Open the collection in your Dashboard

Go to Activities > Download Activity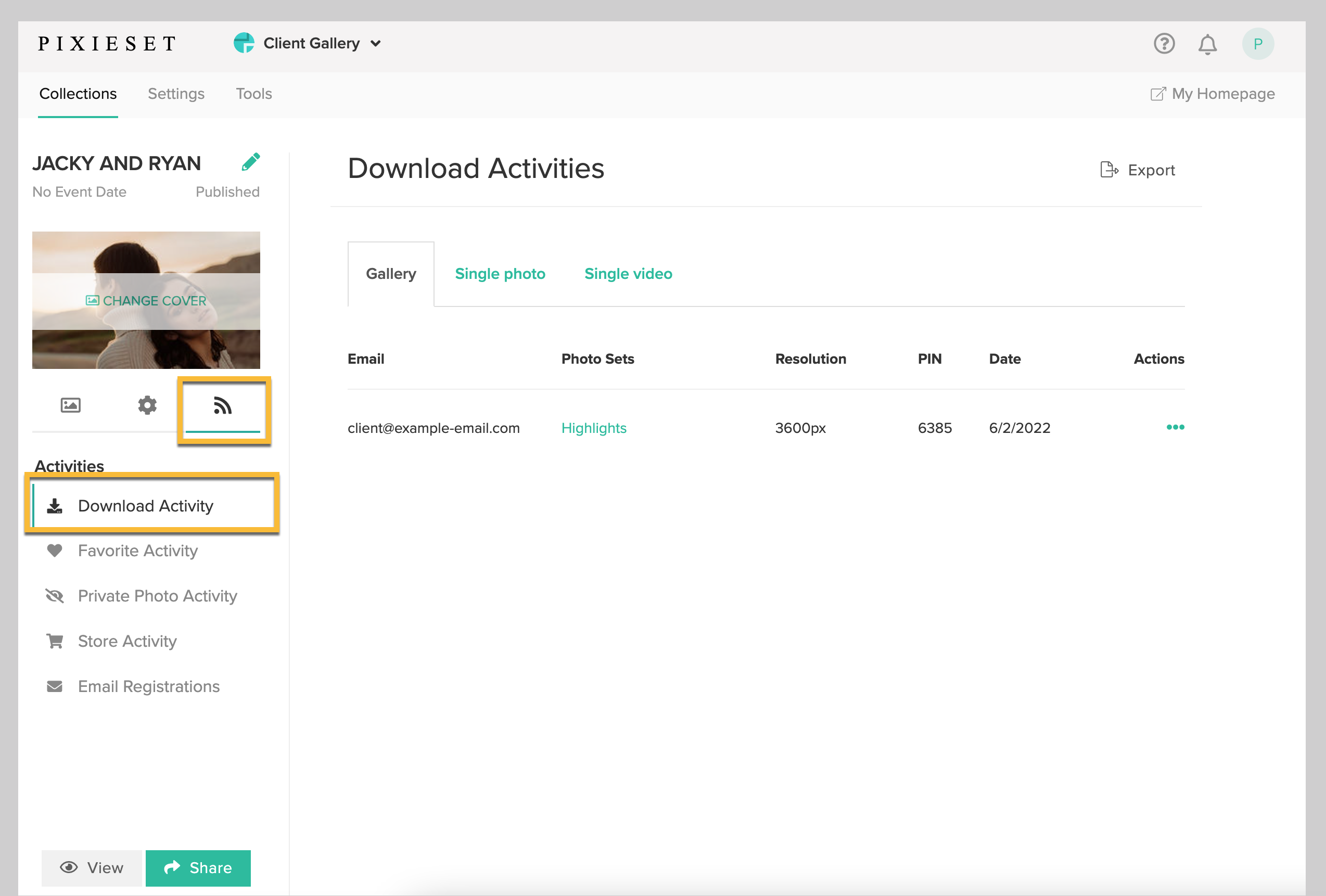 Note: Digital Downloads that are purchased through your Store will not be listed within the Download Activities page. You can review these by going to Store > Orders.
Reviewing Gallery Downloads
In the Gallery Tab on the Download Activity page, you'll be able to review each Gallery Download initiated from the Collection (as shown above). You'll be shown the Resolution that was chosen, which Photo Sets were downloaded, which PIN was used (if applicable), as well as the date the Download was initiated. You can easily Export a .CSV File of the collection's download activity using the "Export" button.
Reviewing Single Photo Downloads
By clicking on the Single photo tab, you'll be able to review the Single Photo downloads that were initiated from the Collection.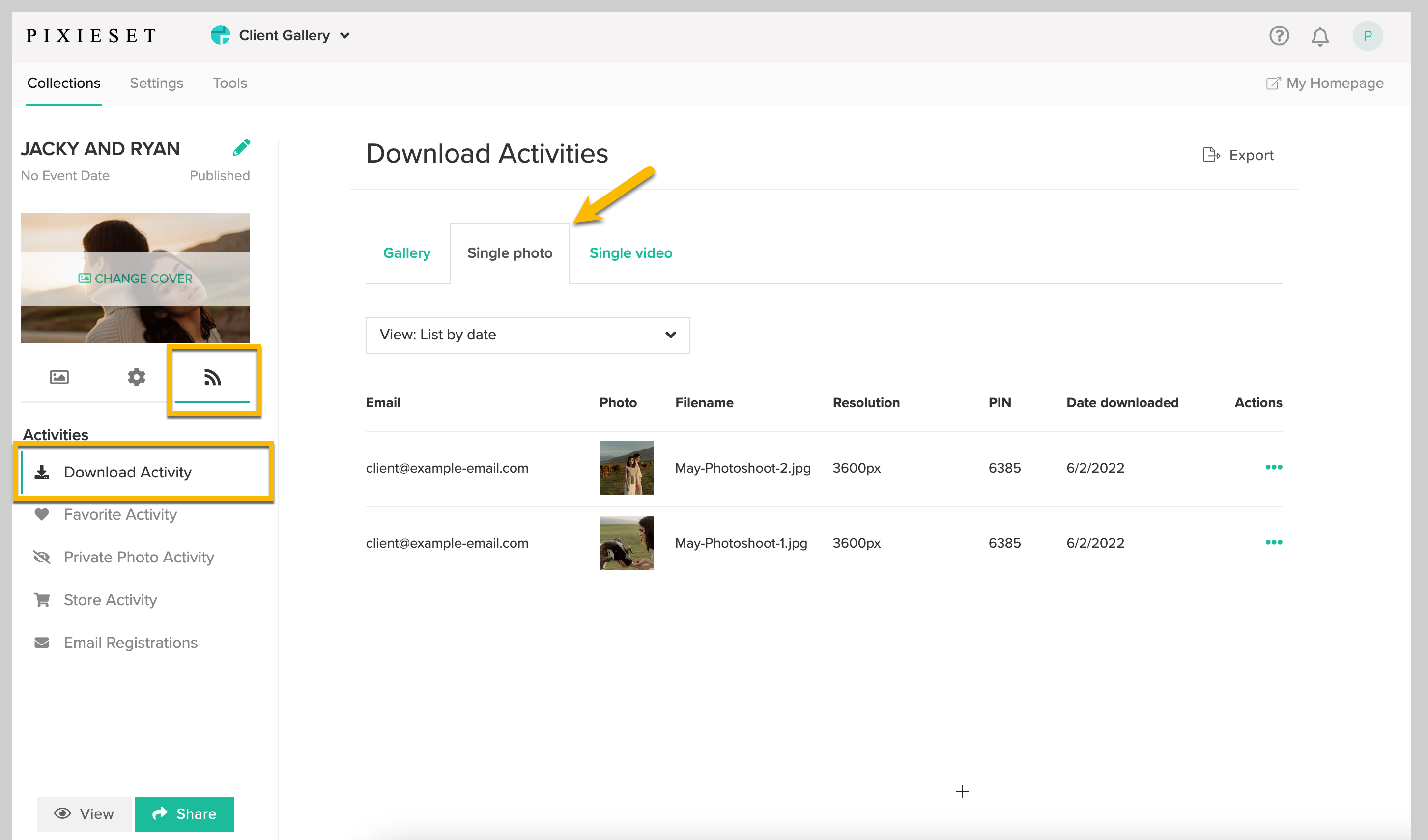 Single Photo Downloads will only be shown on this page if the Enable Email Tracking option has been checked for Single Photo Downloads. To set up Email Tracking:
Open the collection in your Dashboard
Go to Settings > Download
Expand Advanced Options under Single Photo Download to ensure Email Tracking is enabled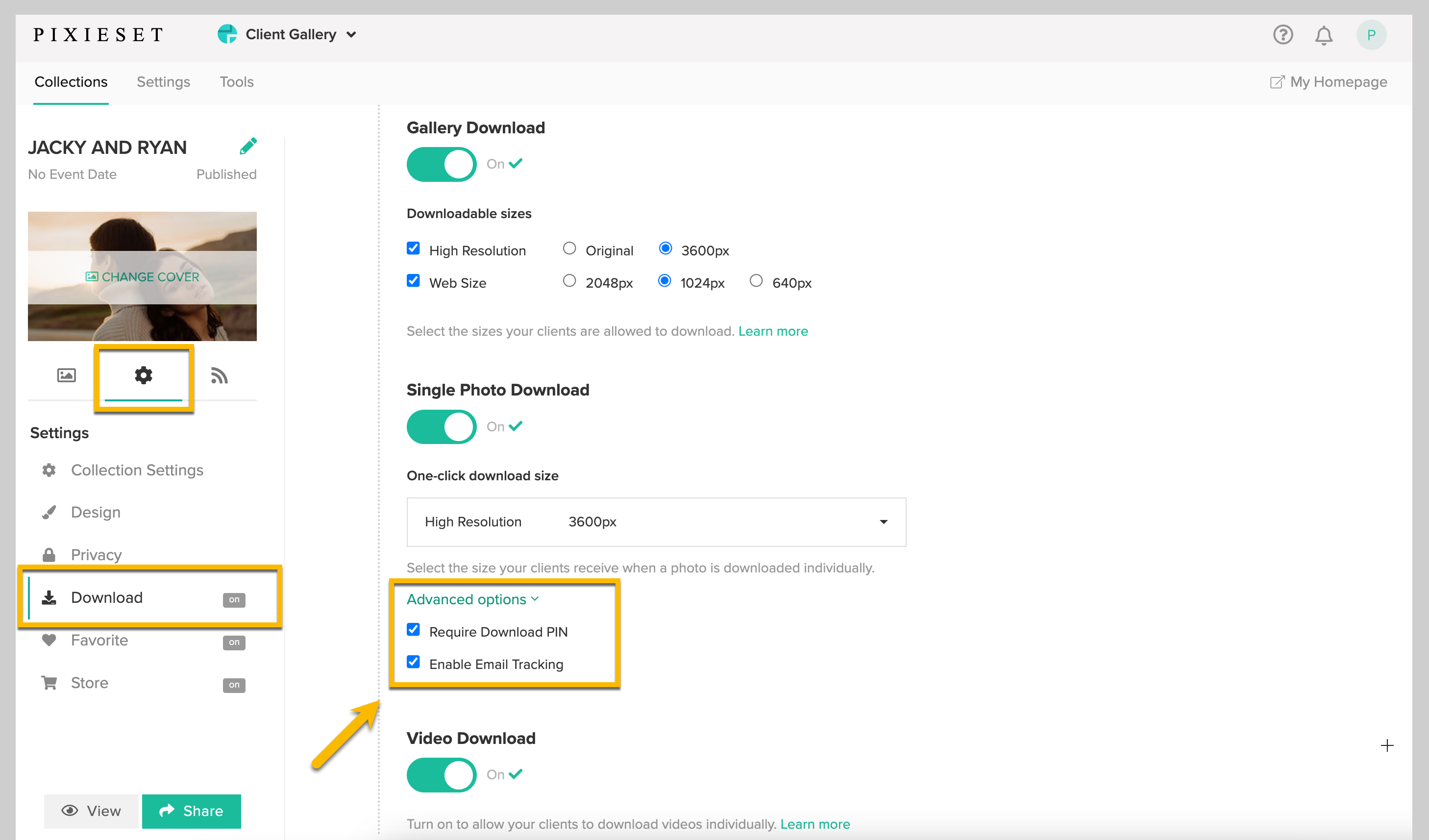 Reviewing Video Downloads
By clicking on the Single video tab, you'll be able to review the video downloads that were initiated from the Collection.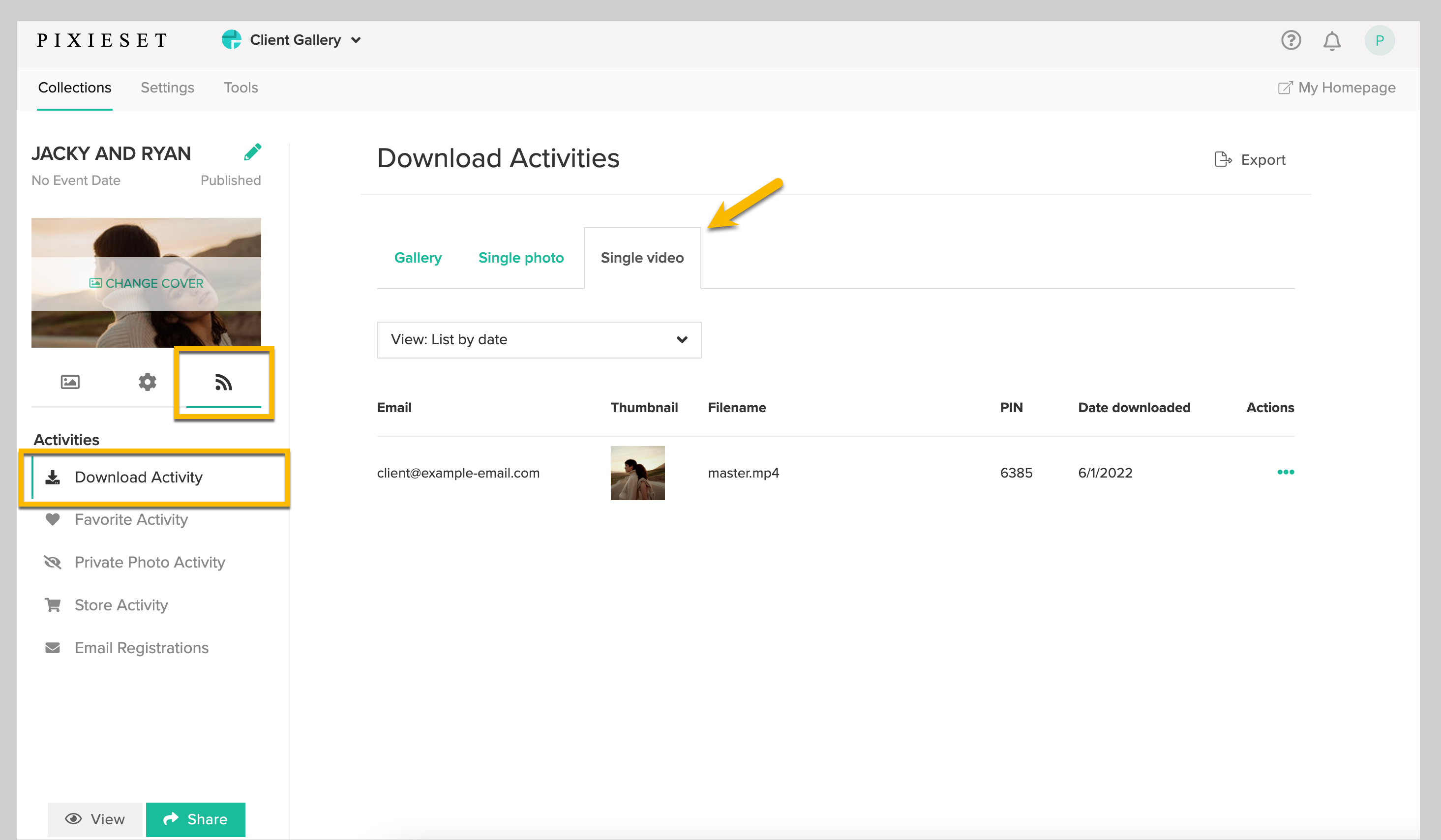 Troubleshooting missing gallery download links
If your client has initiated a Gallery Download but is having trouble receiving or using the link there are a few ways you can help them:
Larger Gallery Downloads (5-10 GB or more) can take some time to generate, but your client will receive the download link via email as soon as the download has been processed.
Your client may have entered their email address with a typo which you can review through the Gallery Download Activity. This can help you advise your client to generate the download again using the correct address.
If your client has entered their email address correctly, but it has not been received, it may be in their Junk or Spam folders.
If your client notices their download link has expired, this is because all download links are designed to expire after 7 days for security purposes. They can simply generate a new download from your gallery to receive a new link.