In a few easy steps you can have your Collection set up to allow your clients to download directly to their Mobile Devices.
Setting up Mobile Downloads
To set up your Collection to allow your clients to download to their mobile devices, you will need to go into the Collection and enable the Single Photo Download option. To do this go to the Collection > Collection Settings > Download and enable the Single Photo Download  feature. Next, select the size of file your client can download - Web Size (640px, 1024px, or 2048px), High-Res, or Original (available with any upgraded accounts). Single Photo Downloads can only be offered in one resolution at a time; multiple resolutions can only be offered for the full Gallery Download.
From here you can also choose to disable the Download PIN requirement for Single Photo Downloads, as well as the option to require your client to enter their email address (these options are enabled by default to help you track downloads more accurately). If you turn these options Off, anyone with access to the Collection will be able to download the images for free.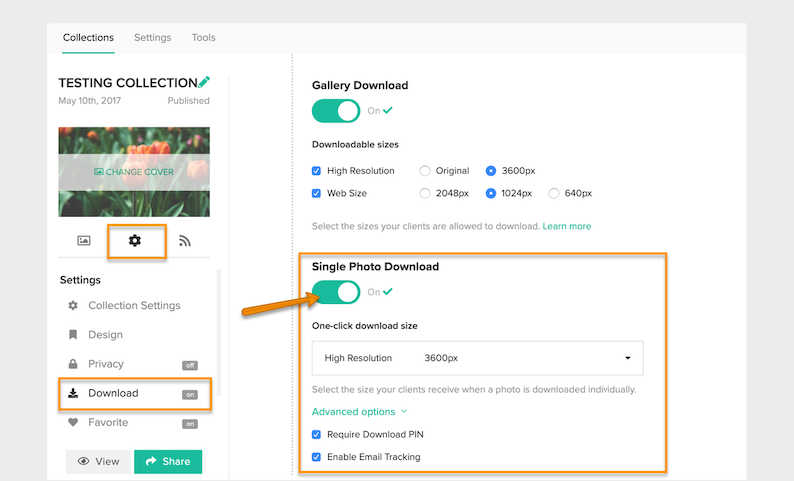 Once you have enabled Single Photo Downloads, your clients will be able to download directly to their Mobile Device.
What does this look like for my client/how do they download?
Step One:
You can invite your clients to view their Collection using the Share feature in your Pixieset Dashboard; this will allow them to easily open the Collection from their phone. When your clients view their Collection on a mobile device, it will look similar to this: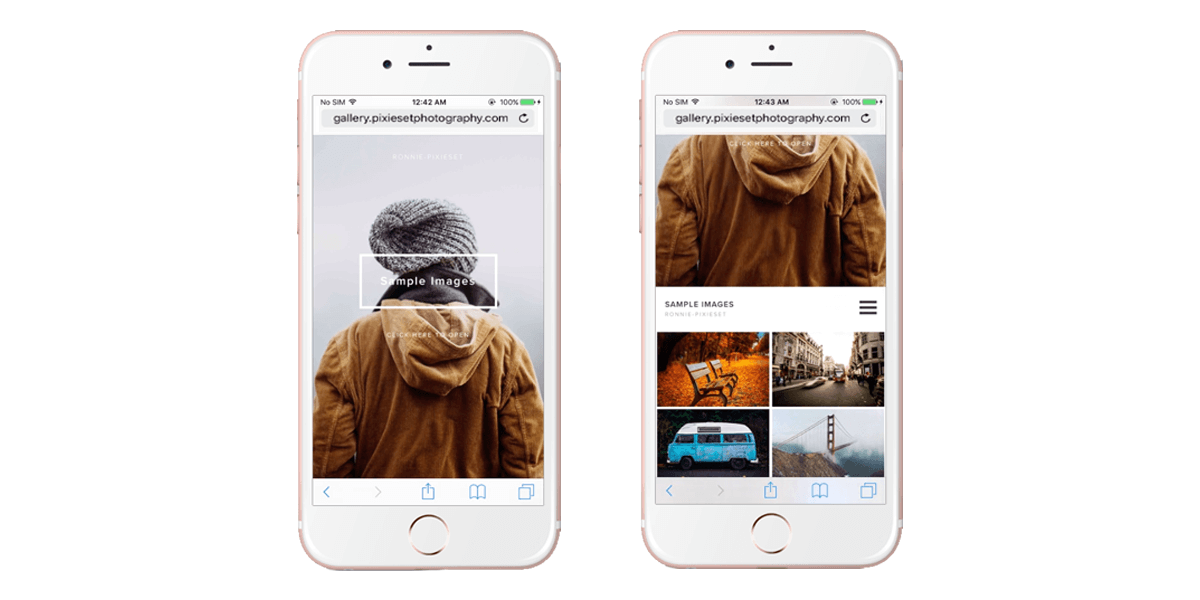 Step Two:
Your clients will need to individually select which images they wish to download. Once they have selected an image they wish to download, they can simply click on the download icon to begin downloading the image (shown in the first image below).
If you have enabled download tracking, your clients will be asked to enter the 4-digit Download PIN and their email address to continue with the download.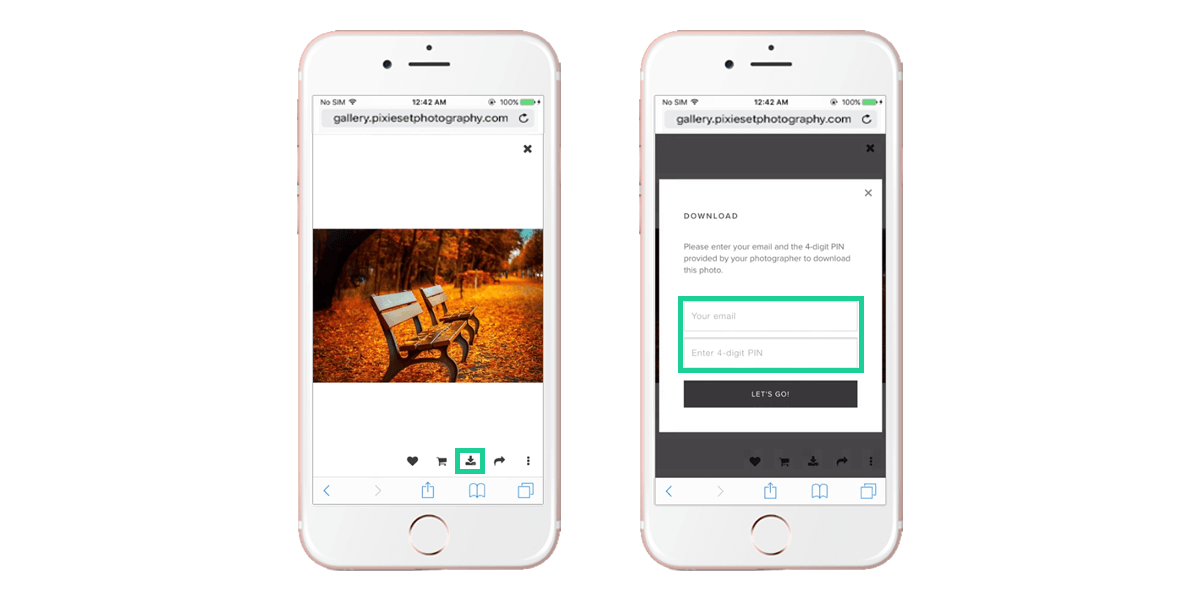 Step Three:
Once they click the Download Icon, the image will open in a new window, simply select OK to move on. Then they will hold, or press down on the image on their phone, until the Save Image message box appears.
Step Four:
Once they select Save Image, the image will be saved directly to their mobile device's camera roll. They can continue this process for every other image they wish to download, but they will only need to enter the PIN and email address the first time.
How does my client download their full gallery to mobile? 
Your client can download their full collection to their Dropbox or Google Photos account. On the download page, they can simply select where they would like the download to be sent: