Processing Errors
If your images have completed the upload process, but are showing a 
Processing
 error, these images will need to be deleted before being re-uploaded in the 
correct format
.
Important: Be sure to take note of which filenames displayed the error before deleting the files, so you are aware of which files will need to be re-uploaded. Once you have deleted the files, we do not have a record of which ones need to be re-uploaded.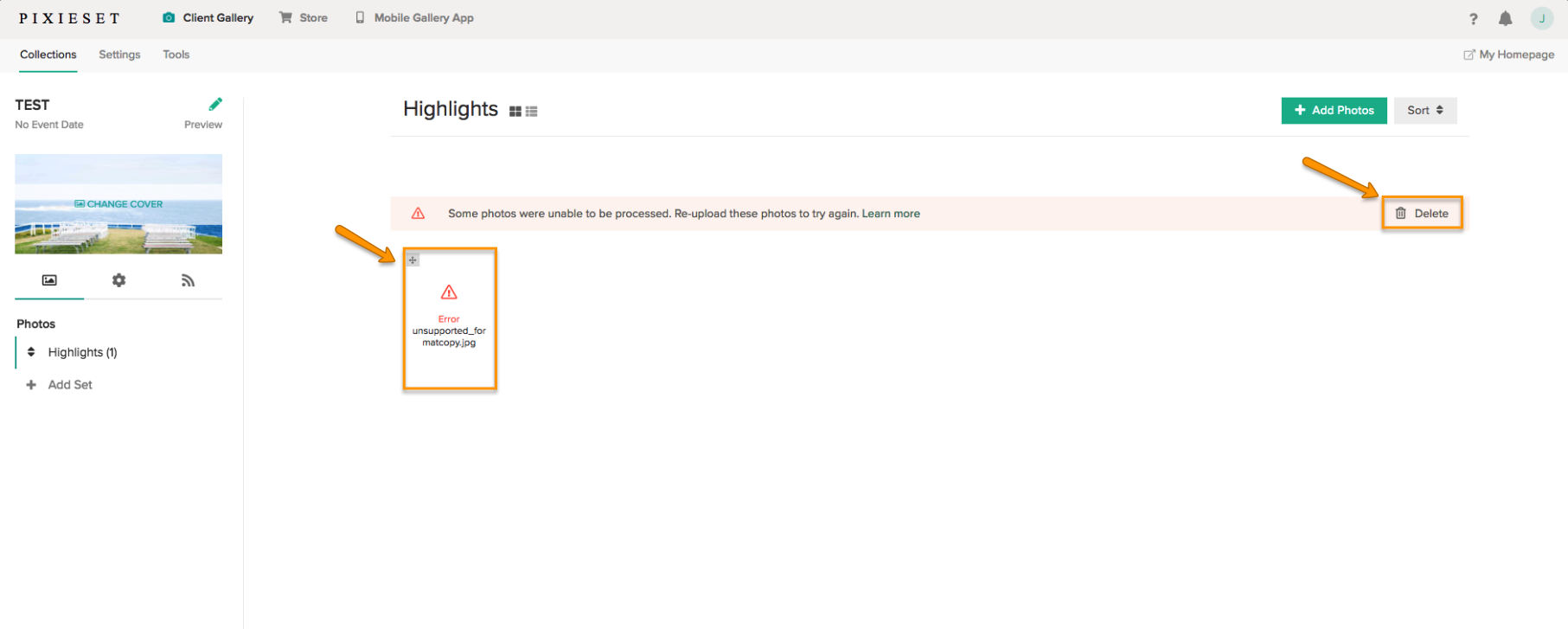 Images are Disappearing
If images have completed the upload process but have disappeared after a while, it may be due to special characters in the filenames. Make sure you have no special characters in your filenames, and try uploading the images again. It should work this time!
If your filenames do not contain any special characters, you could also try using a different web browser (ex. Chrome, Firefox, or Safari), or a private/incognito window of your preferred browser. Alternatively, you can try using the Flash uploader on the upload screen to see if that helps!
If you are still having issues after you have renamed the files or tried another browser, please send us an email at 
support@pixieset.com
, and we'll be happy to help out further.